COOLEST WET PALETTE EVER : It will look really nice on every painters desk. The box is made of strong ABS and has some unique features like a magnetic attachment system for add-ons.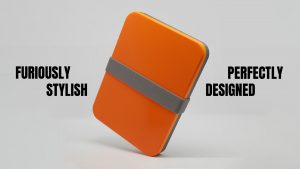 A PERFECT FOAM : The foam is the first of his kind for wet palette. It is highly resistant, totally flat, very hydrophilic and most of all, it doesn't allow the growth of mold. It will never smell bad !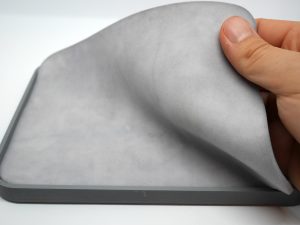 A PERFECT SIZE : ​Everlasting Wet palette looks rather small and yet it offers the best painting surface for miniature painting yet. Thanks to our unique design, the top lid can be used as a second wet palette. Improving the size up to A4 paper size.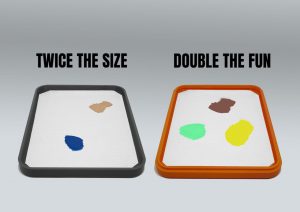 CONSTANT HYDRATION : We have fine tuned this special hydration paper sheet. It will not over-hydrate your paint and help you keep it wet and ready during your entire painting session. Not enough time ? store it in the fridge for a week or so without damaging your paint.  With 100 of those special sheets in every kickstarter pledge, you will have enough supplies for a tremendous amount of painting session !
AIRTIGHT SEAL :  Everlasting Wet palette comes with a unique airtight system. In fact, it is the only wet palette with such a system.  You can store your Everlasting Wet palette into your fridge for a week or more. The paint will remain moisturized and ready for your next painting session. A good way to protect your paints from drying.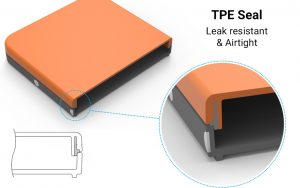 UNIQUE ADD-ON : Everlasting Wet Palette comes with a magnetic attachment system to clip add-ons such as WAVY.
WAVY is a well palette combined with a multi-brush holder. Well palette are very useful if you need to mix a fair amount of paint with water or even varnish. On top of that, every wave of WAVY can be used to hold a brush during your painting session.
We have other add-ons in mind for the future.
IMPROVE YOUR SKILLS : Every features of Everlasting Wet Palette have been made with the miniature painter in mind for beginners to pro-painters
Wet Palettes and Tools For Miniature Painting From Redgrass Games