Exclusive Interview: Slsmithminipainting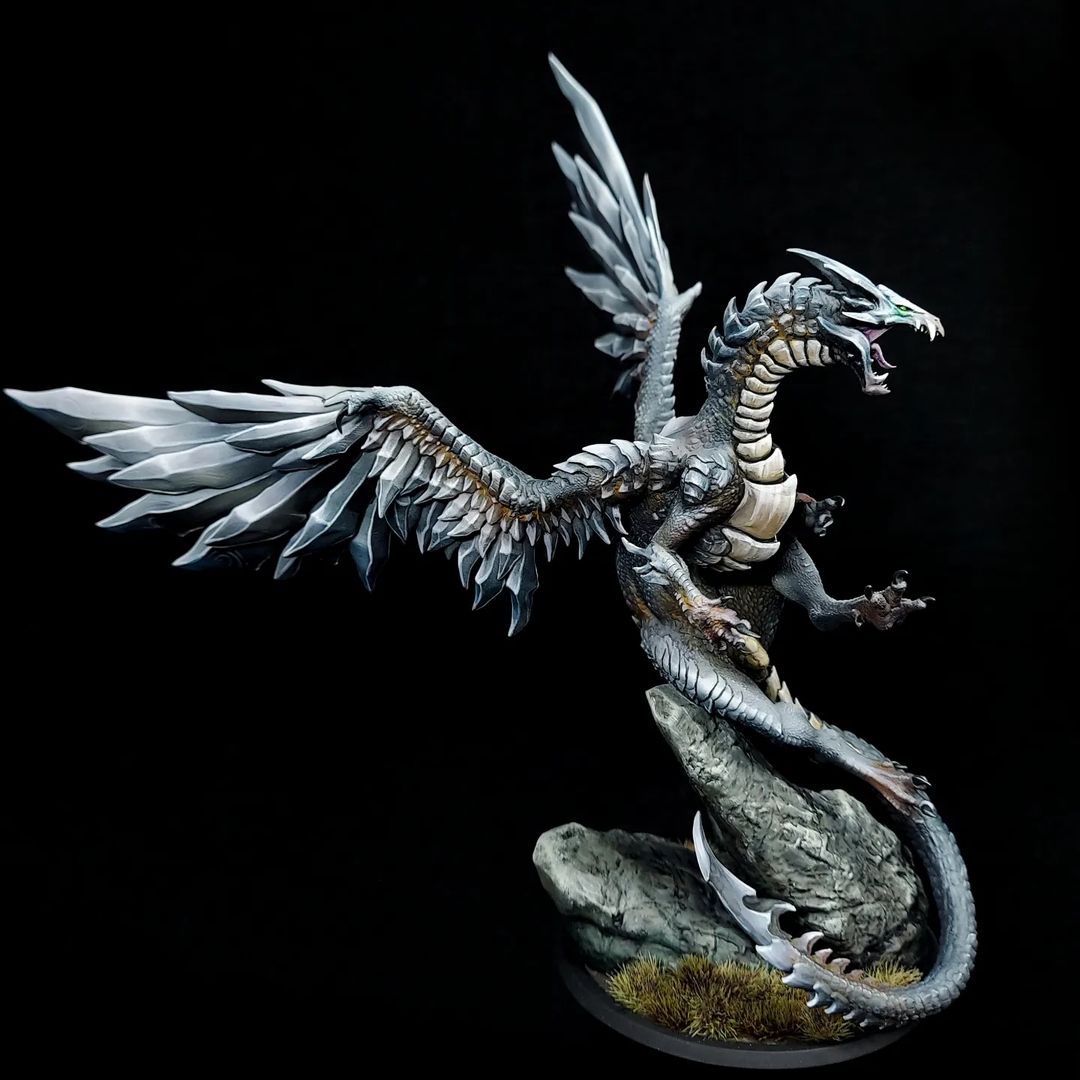 Interview with slsmithminipainting. American miniature painter and tutor Steven Smith left behind his old career in order to pursue a love of painting. As 'slsmithminipainting' online, you can see his wonderful boxart standard works, and close collaboration with several notable 3d printing companies. At Redgrassgames we've been lucky enough to support Steven and feature his work in our regular 'Artist Spotlight' posts online. So we just had to get the low-down on his journey! Read on for more… 
1. Exclusive interview: Slsmithminipainting – In few words, how would you introduce yourself to the community?
"I am a performance psychology consultant-turned miniature painter with a particular interest in helping fellow painters grow and develop."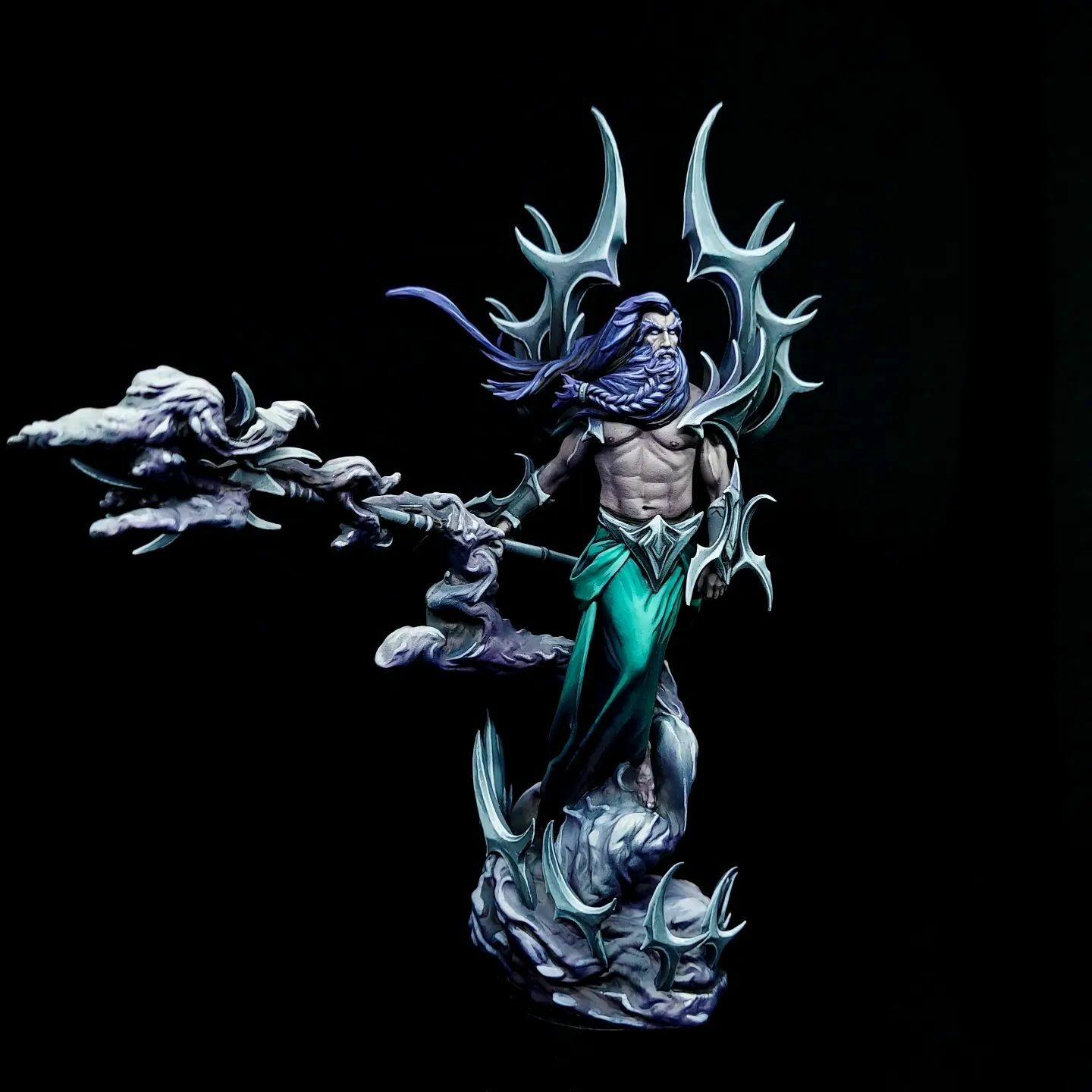 2. Did you always know that you wanted to be a miniature painter?
"Absolutely not! I have a bachelor's degree in psychology and a master's degree in sport and performance psychology, so my professional life revolved around some combination of psychology and athletics up until the pandemic. I started painting miniatures in 2018 as an outlet for my interest in tabletop gaming, but it was just a hobby until I decided to post my miniatures on social media during the spring and summer of 2020. I started to receive some interest from various companies that enjoyed my hobby posts, especially those surrounding 3D printed miniatures, so I began to do increasing amounts of professional work in the fall of 2020. When sports continued to be hit or miss, I aimed my efforts entirely on miniature painting in early 2021."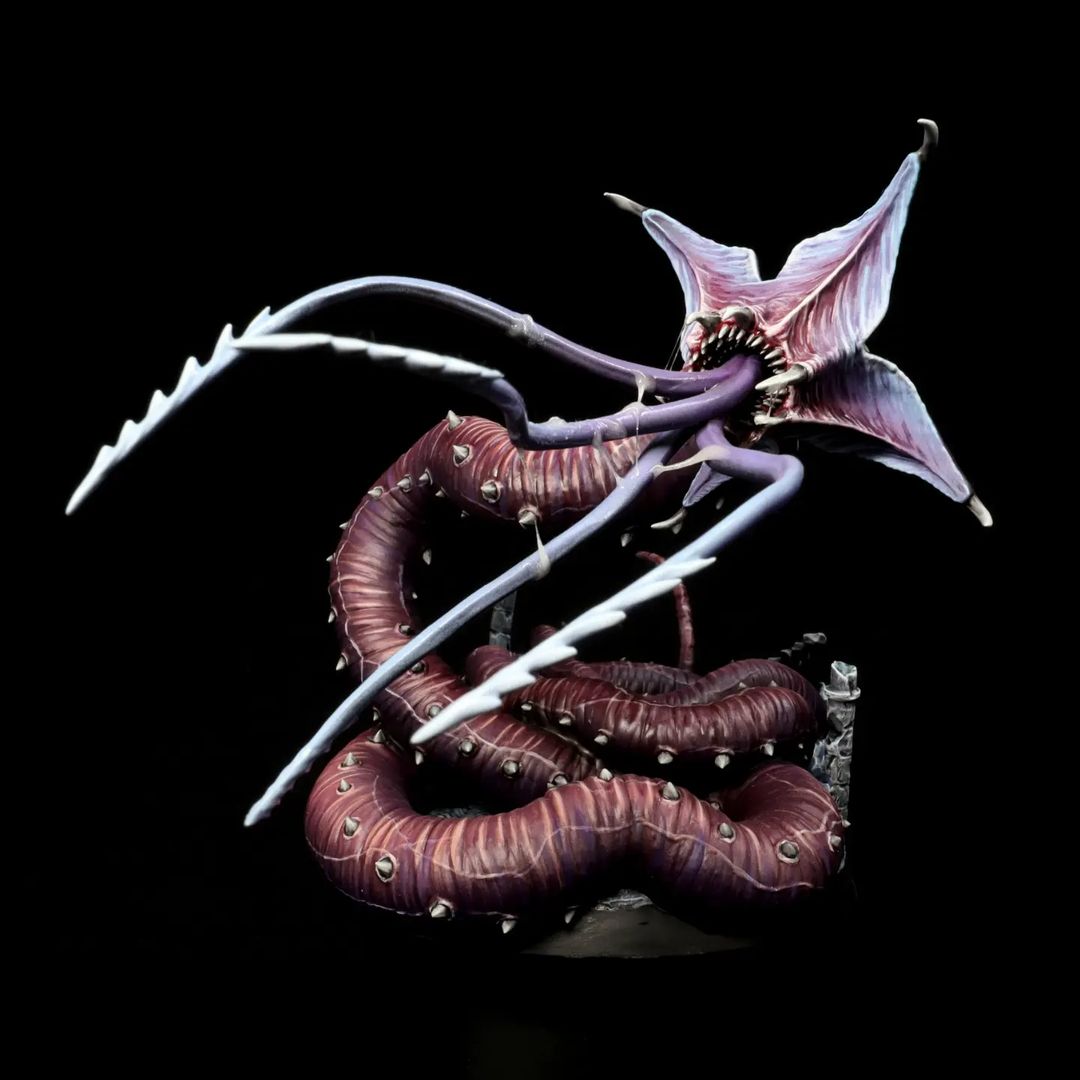 3. What was the best piece of advice you were ever given?
"It's less overt advice and more a meaningful quote: "Comparison is the thief of joy". In miniature painting, there will always be someone better. You could spend weeks scrolling through social media, fixating on all the painters that paint hyper-realistic NMM, obsessing over someone else's smooth skin tones, and envying others' amazing use of color. While it can be very useful to examine and reflect on the work of others to improve your own work, it's a fine line to tread. It's far too easy to get caught up in the "I'll never be that good" trap. If you spend too much time comparing your work to that of others, you may lose motivation to improve your own skills. Ultimately, miniature painting is a hobby and should be enjoyed! So, if I may, I'd offer this piece of advice from a performance psychology perspective: stay connected to your own values and commit to your own growth. Take helpful information from others' work, but don't focus outwardly by comparing yourself to them." 
4. 
Exclusive interview: Slsmithminipainting – How do you choose your color scheme?
"My color choice technique varies with each project. Sometimes I have a specific concept that I must match for work, which directly guides my color selection. Other times I will reference a collection of inspiration art I find in various settings. I may see an image in a book, or I may discover some great art online, then I do my best to achieve a similar vibe. I may also start a project with a general scheme that just springs to mind. I might have the desire to paint a model with blue tones, so I'll use a color wheel to plan out the remainder of my scheme based around the central blue theme. So sometimes I follow a very precise plan, and others I almost "wing" it with some color-theory-inspired decisions. I don't have any formal art background, so my color theory knowledge is limited to what I've picked up myself through practice or the odds and ends I've gleaned from others."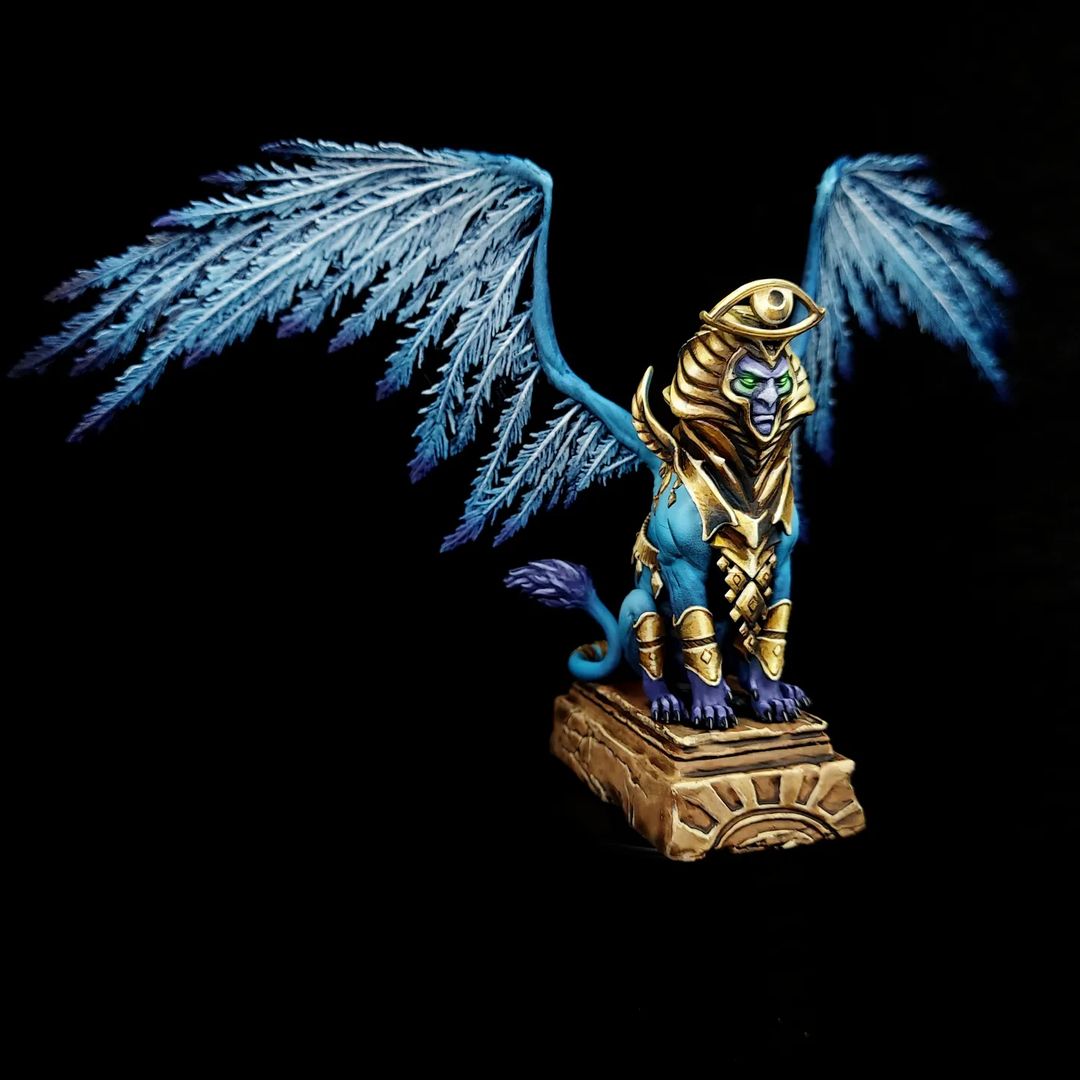 5. Do you play any games with your miniatures, or just paint?
"I play Dungeons and Dragons regularly, but I haven't been able to use my miniatures in a game in some time. I recently started playing Frostgrave with my brother-in-law, and I'm using some speed-painted minis there. Most of my work either gets shipped to a company or stays safely in my display cabinets (for now). The dream would be to have a long-running game of D&D built entirely from terrain and miniatures I've painted myself, but I rarely have much time for personal painting projects!"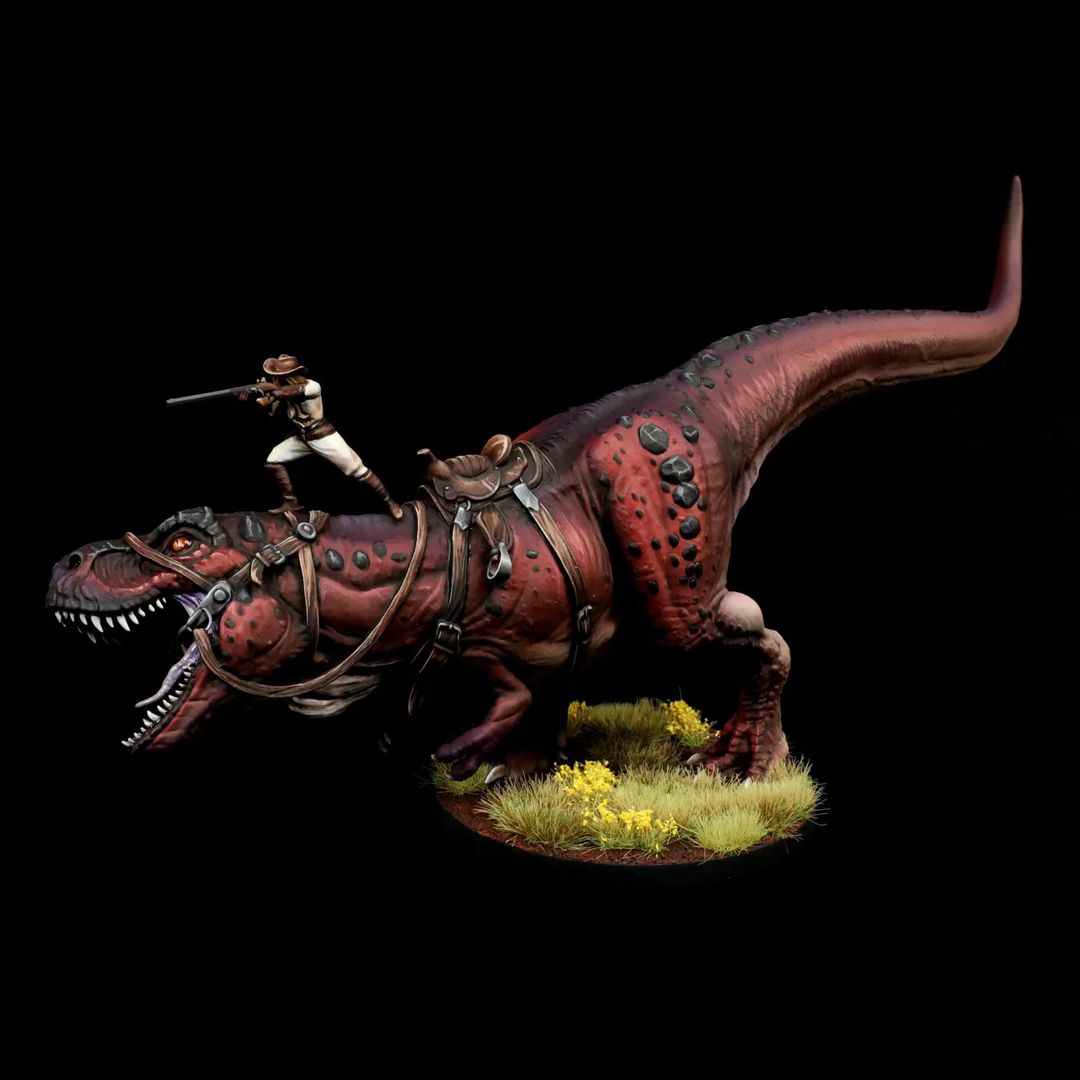 6. 
Exclusive interview: Slsmithminipainting – What are the most important techniques you think a miniature painter should know?
"Everyone should know the basics and spend time deliberately practicing them. Layering is foundational to everything we do, but it takes time to master proper paint thickness and application technique. As an extension, glazing has innumerable uses and directly compliments traditional layering. Those two, basic techniques unlock a litany of other miniature painting skills as most can be traced back to those cornerstones. Drybrushing also gets a bit of a bad reputation as a technique beginners lean too heavily on, but even "pro" painters can find great uses for it! One more technique I find myself using with increasing frequency is stippling. It's such a great skill to use for organic, textured painting. Really, every technique has it's place; it all just comes down to knowing when and where to use them!"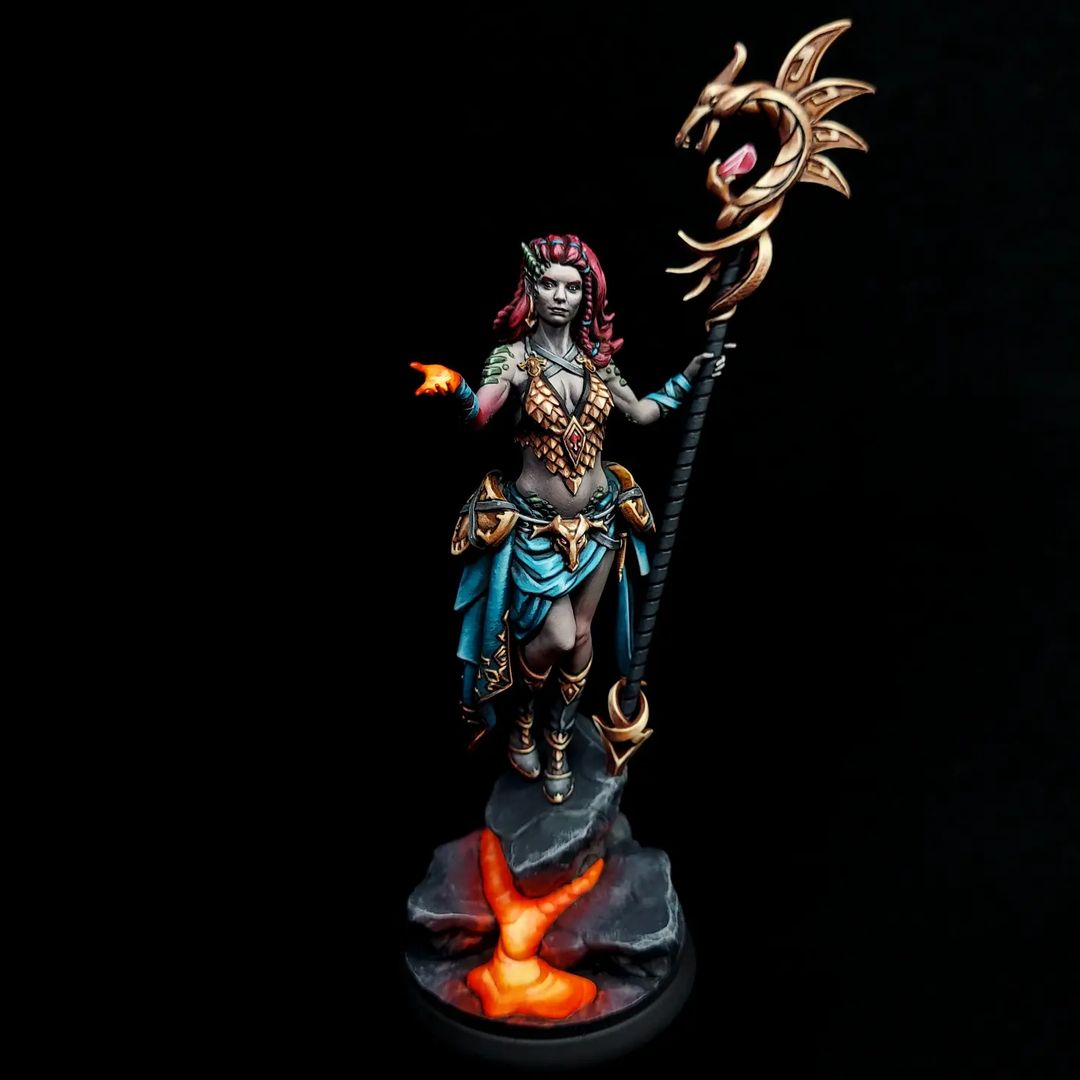 8. Do you have any other 'creative' hobbies you do? 
"As I mentioned, I play D&D regularly, and I've also DM'd games from time to time. I think a general storytelling creativity is very useful for miniature painting, as our art often tells a story in the way we compose a scene. Apart from composition, I think having a head canon for your miniatures also helps in the painting process itself. I sometimes find inspiration in small stories I tell myself about a model, and that not only guides the painting process, but helps maintain motivation during long hours of painting professionally."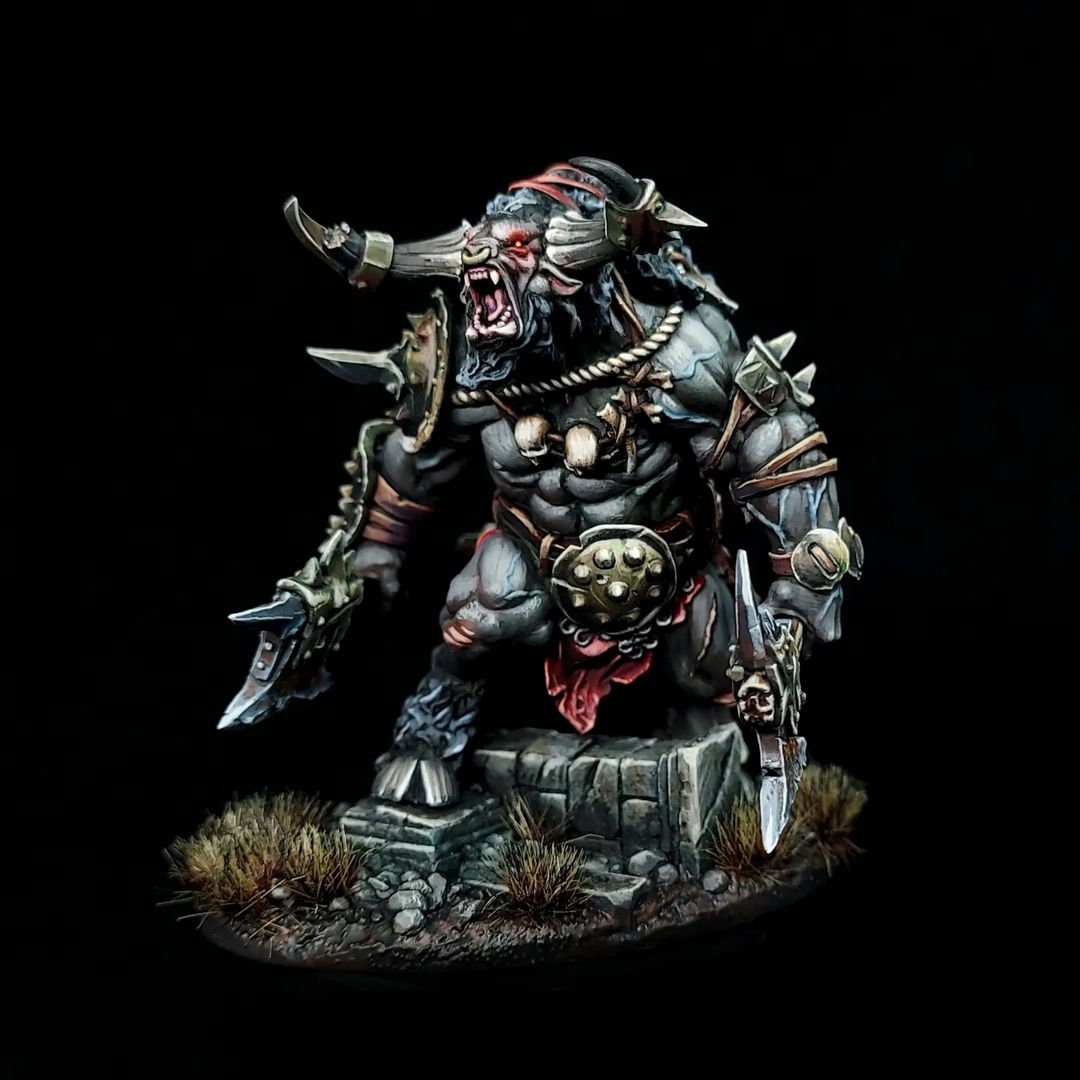 7. Exclusive interview: Slsmithminipainting – What is the miniature you have painted that you are the proudest of?
"There are quite a few that stand out on various points of my painting journey. Recently, I'm very proud of the Lord of the Print steel dragon I painted. It started quite "derpy" and unattractive (as many projects do), but it came together into an organic NMM that I'm very pleased with. Similarly, I'm very happy with the polar werebear I painted from Clay Cyanide a couple months ago. I've worked hard to get better at painting NMM, so I'm pleased with that bit, but I'm most happy with the natural looking fur I achieved on that model. Going back further, I'm still very proud of the white, blue-eyed beholder I painted in 2020. I had a mental concept that I executed to the best of my ability at the time, and it has become my most iconic model. It was also the model that kicked off my social media journey and sparked many of the opportunities I'm enjoying now." 
9. What words describe your painting?
"It's difficult for me to describe my own "style," as I see it start to finish, constantly. Thus, it just looks like "a miniature" to me. However, I've heard my work described as "clean" quite often. I like to have distinct separation between parts, and I always strive for plenty of contrast. I think I straddle the line between stylized and realistic in this way."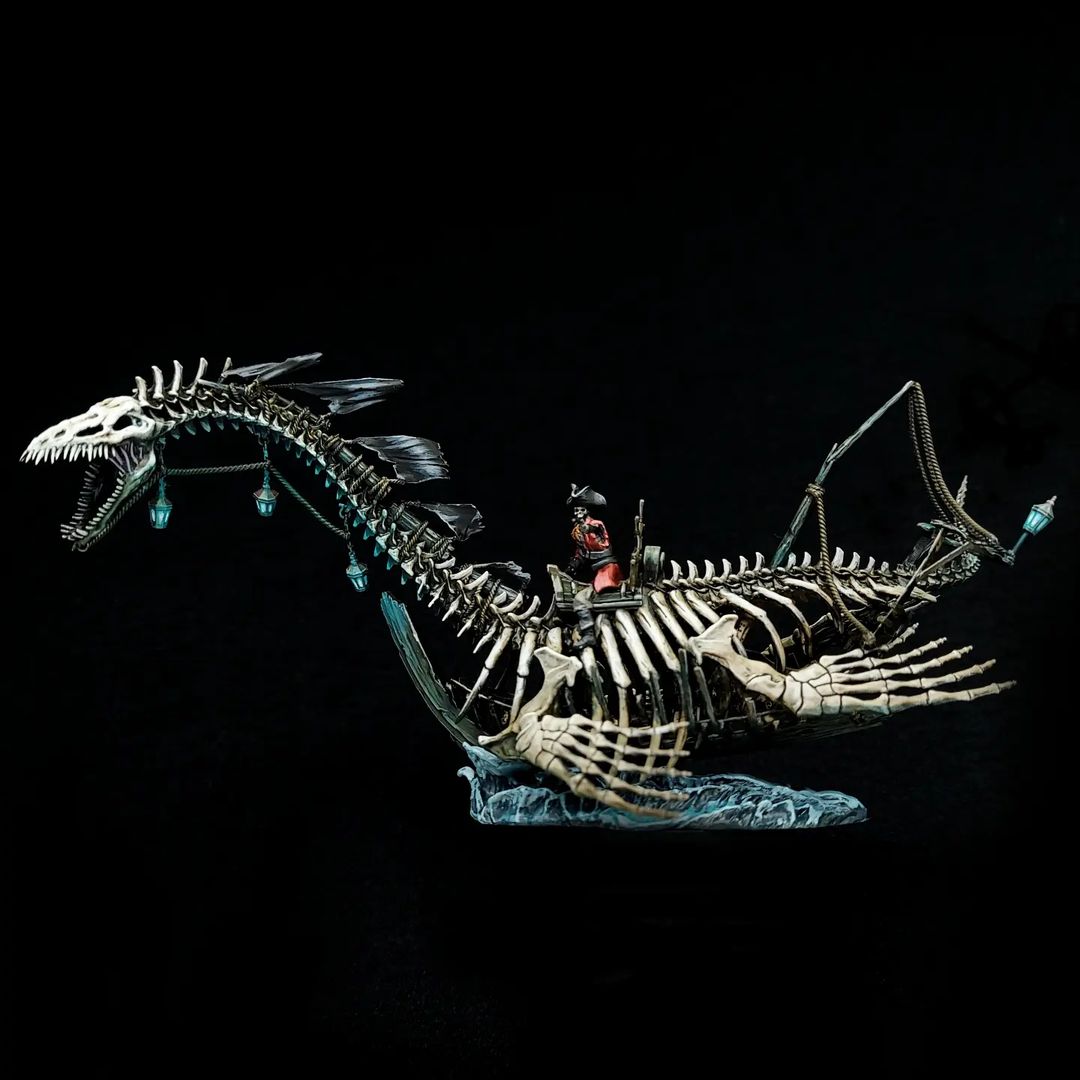 10. Do you have any new or exciting painting projects to share for the rest of 2022?

"I've been working on developing some "masterclass" content for my Patreon: videos paired with detailed step-by-step articles for various models. I also plan to launch a YouTube channel once I'm confident enough in my content creation skills. Aside from those, I'm working on my usual "box art" paint work, social media presence on Instagram, Facebook, and TikTok, private lessons, and community events on Patreon. I'm also looking for creative ways to couple performance psychology and miniature painting to provide a niche offering for the mini painting community at large."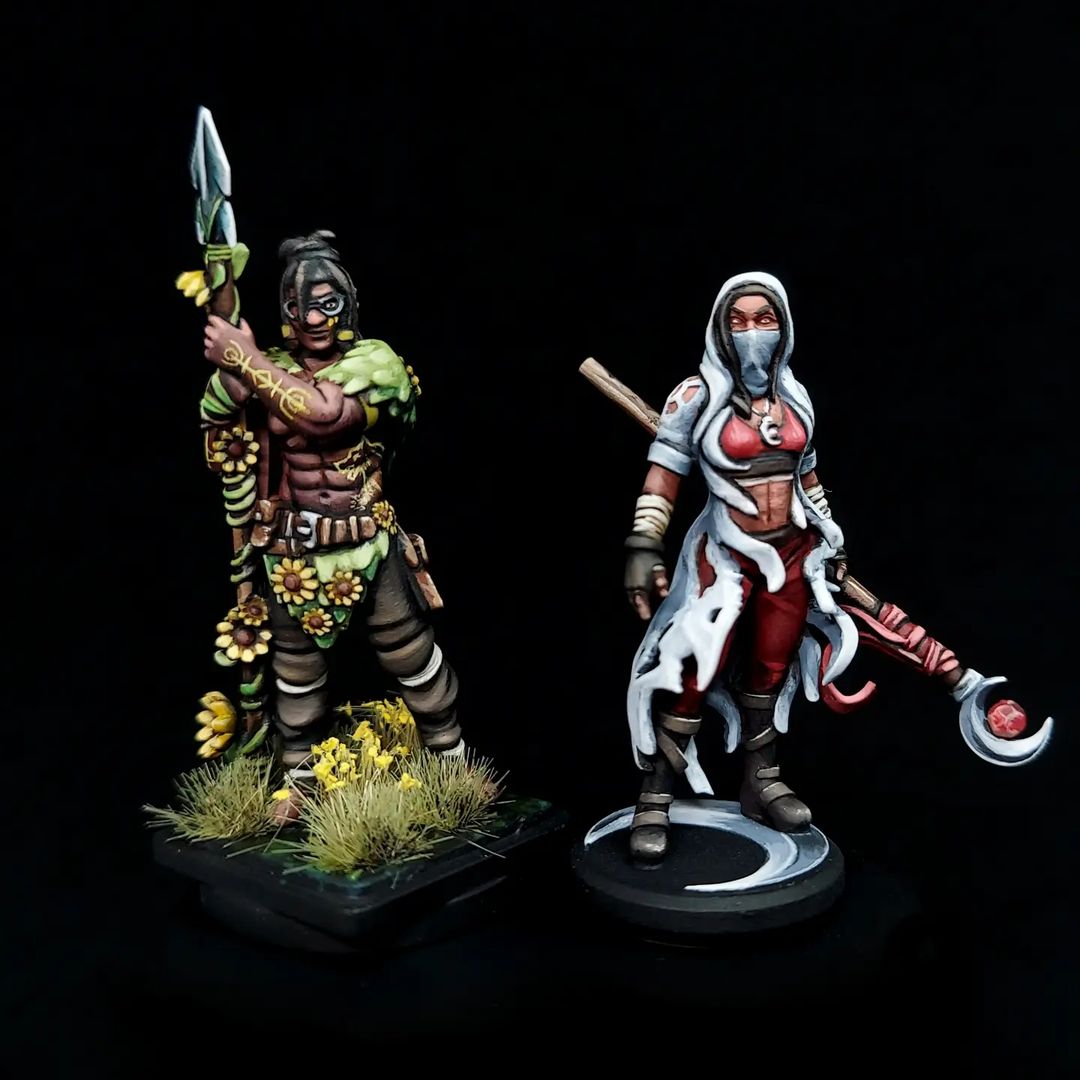 Redgrassgames In slsmithminipainting's studio: