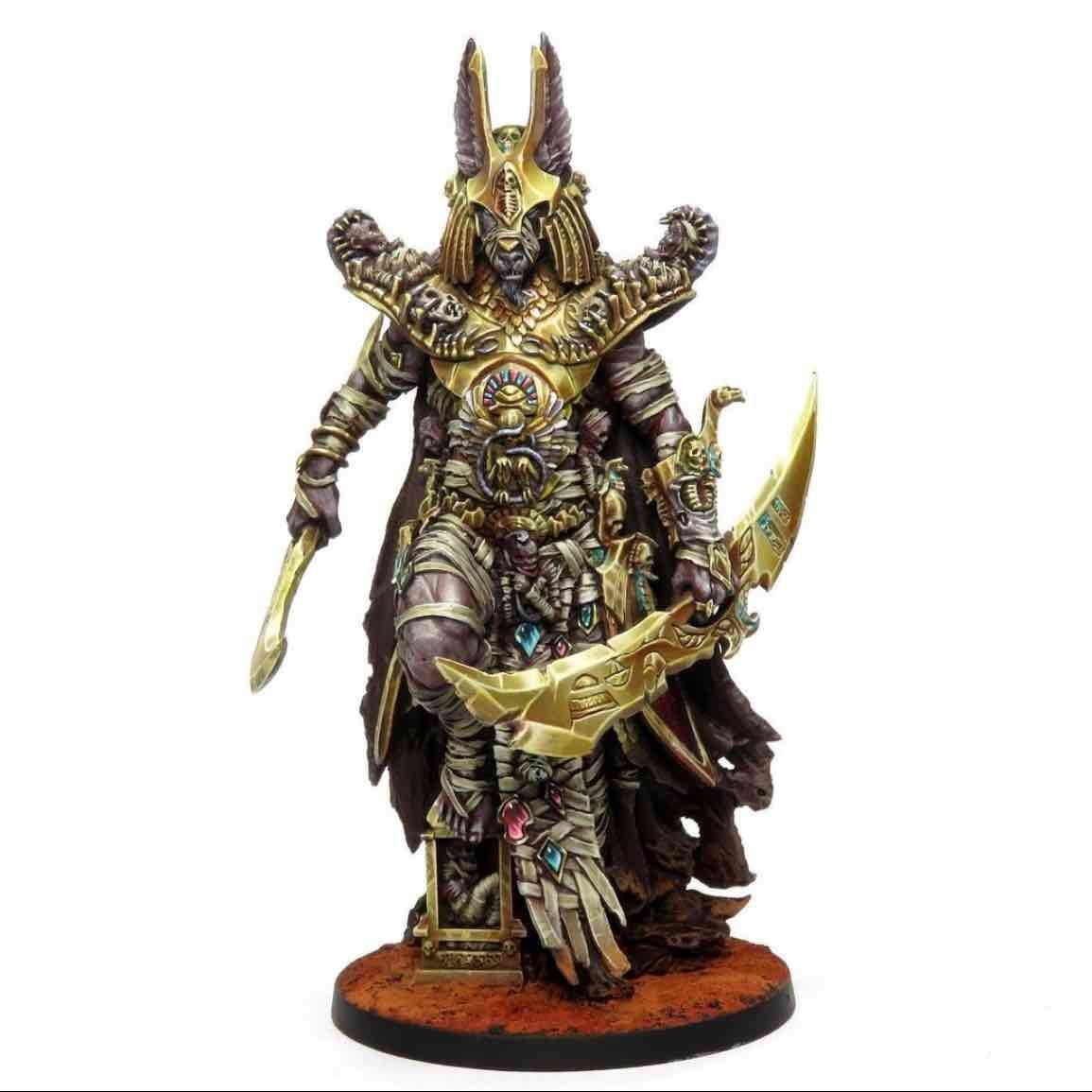 Great Gift Ideas for miniature painters
With our Gift Ideas for Miniature Painters, you are sure to make the right choice for Christmas. Do you want to get into miniature painting and aren't sure what to ask for for the holidays? Are you looking for a Christmas gift for a friend or a family member? Great. You are in the right place because we have some awesome gift ideas for miniature painters and wargames hobbyists alike.
If you are not familiar with miniature painting, here is a quick list of essential tools for miniature painting.
Those essential painting tools are all tested and approved by famous pro painters. There are items at a variety of price points from under $10 to around the $100 range.
Top Christmas Gift Ideas for Miniature Painters
A WET PALETTE
Our favorite gift for Christmas is clearly the wet palette. A wet palette is an essential tool for any miniature painter. Beginners and pros alike. In short, it keeps your acrylics paint wet and ready to be used. Acrylic paints dry out in a matter of seconds but not on a wet palette. So, the paint won't dry out ahead of time. As a result, you just have to focus on what's important. Enjoying your miniature painting session. Since the first success on Kickstarter, RGG wet palettes are the most used and recommended.
The RGG wet palette Painter Lite is the perfect size wet palette for most miniature painters. The size is just the right amount of surface area for small to medium projects. The wet palette is also small enough to be portable, should you like taking your figures elsewhere to paint. Also, It comes packed with everything you need for 50 painting sessions!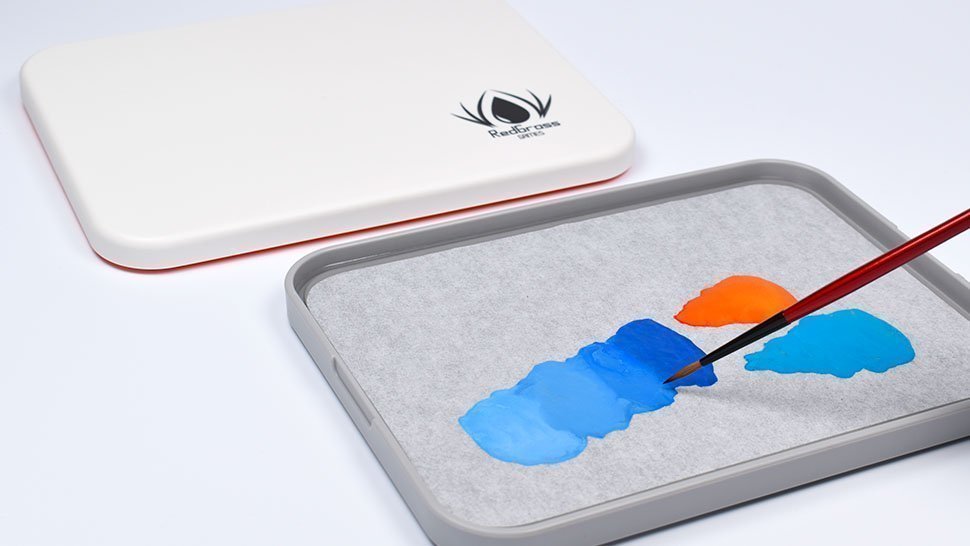 The RGG wet palette Studio Lite is the ultimate in palettes. That is to say, it's the perfect companion for highly experienced and professional painters. The enormous surface area ensures you have every square inch of room you could possibly need. Enough to get every blend, every shade, every tiny dot of paint for your figures. For its features, this is honestly the best palette you can get. Also, It comes packed with everything you need for 50 painting sessions!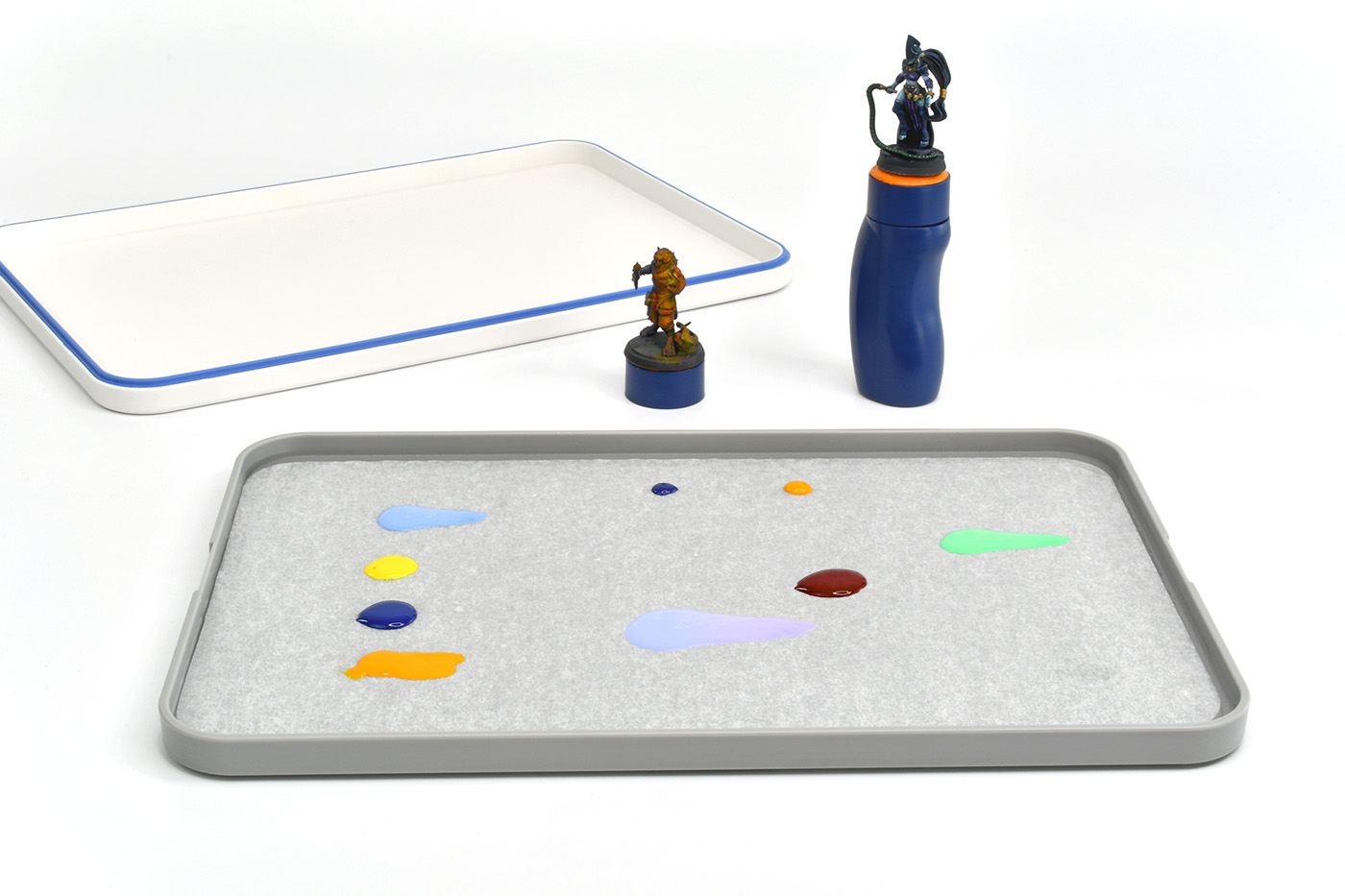 A PAINTING HANDLE
RGG360° painting handle. You cannot hold a miniature bare-handed. You have to use a painting handle. Since, painting handles are so new to the hobby, you are almost sure that this gift will be highly appreciated. Well designed with some unique features: 360° rotation, an ergonomic handle, and a magnetic dock. In addition, you can swap between miniatures easily. To sum up, RGG360° painting handle (or known as miniature holder) is a useful and very unique gift.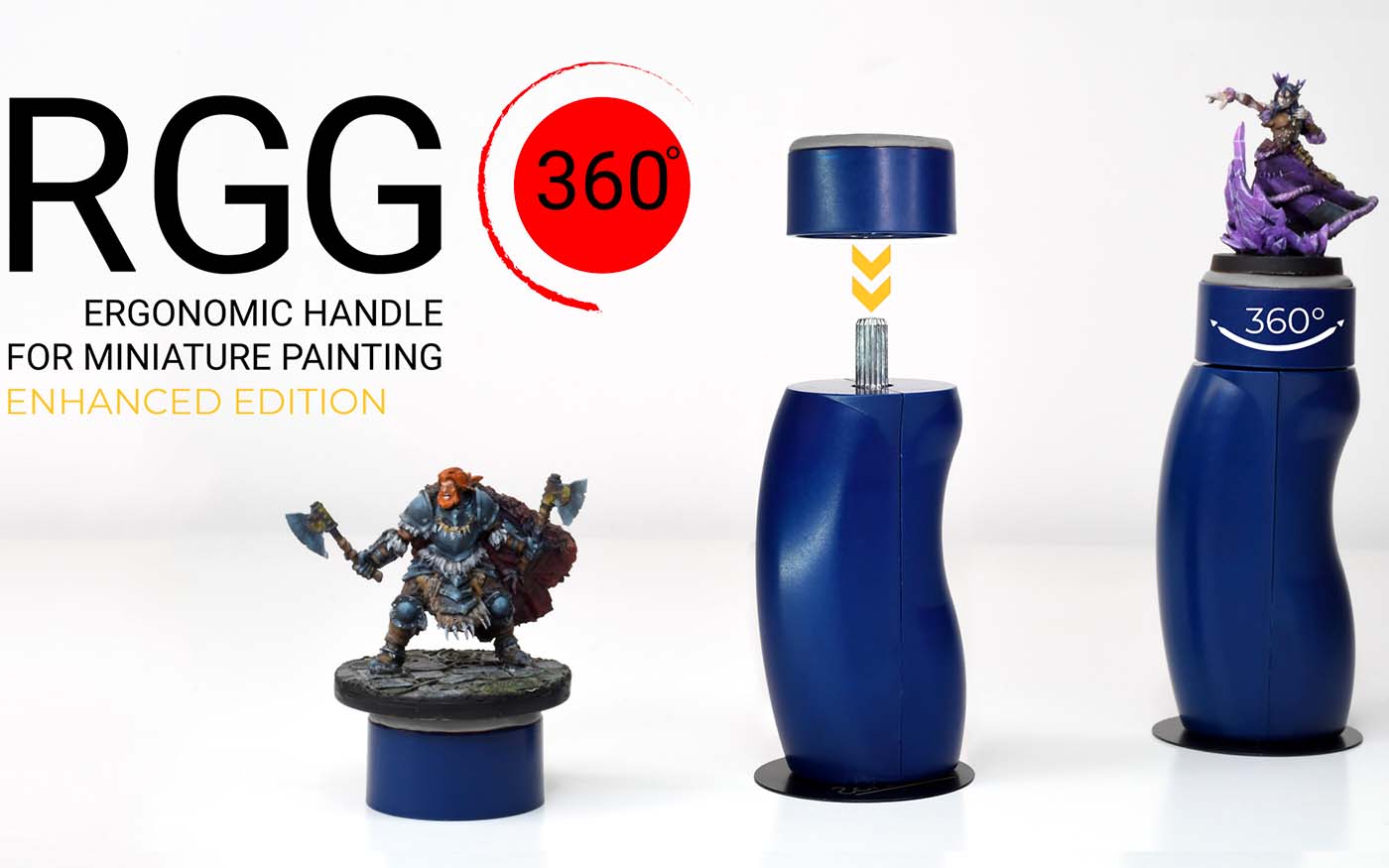 PRECISION NIPPERS
Precision Nippers. Before the fun part, there is the assembly part. Countless pieces to cut and glue together and there is nothing worse than cutting plastics with bad cutters. For example, It is exactly like trying to cut a tomato with a bad knife. You will only smash it to a pulp!
Considered as one of the best cutters for the money around, these single blade nippers are perfect for a clean and precise cut, making the clipping process quick and easy. The compact tip gives a precise, clean and effortless cut, required for the preparation of plastic miniatures