Interview With GreenArtofColors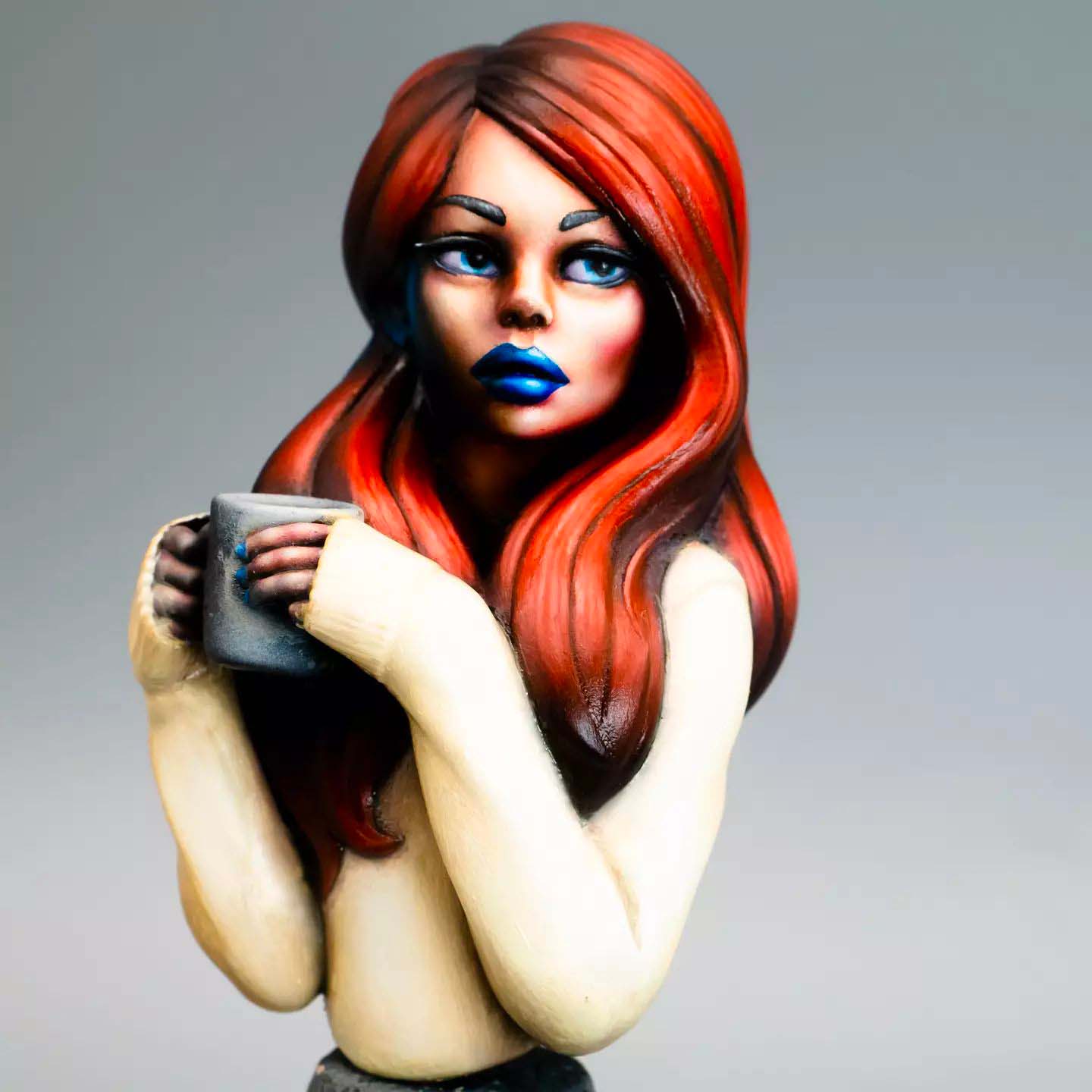 Interview with GreenArtofColors. Emanuele Terzoni is a teacher, streamer, and commission painter. He loves to teach, as well as advocate for more miniature painters to try oil paints in their hobby! At Redgrassgames we work with the best, so naturally we have asked Emanuele 'Green' Terzoni to reply to a few questions so we know more about him and his miniature painting. 
1. Interview with GreenArtofColors – How long have you been miniature painting? How did you start?
"Hello painters, I'm Emanuele "Green" Terzoni from Green Art of Colors. I started my painting life  about 6 years ago, and about 3 years ago I became a Full-Time professional miniature painter and  Teacher in Italy. I started like a lot of other people; Games Workshop grabbed my  attention with Warhammer Fantasy and I immediately loved this amazing world."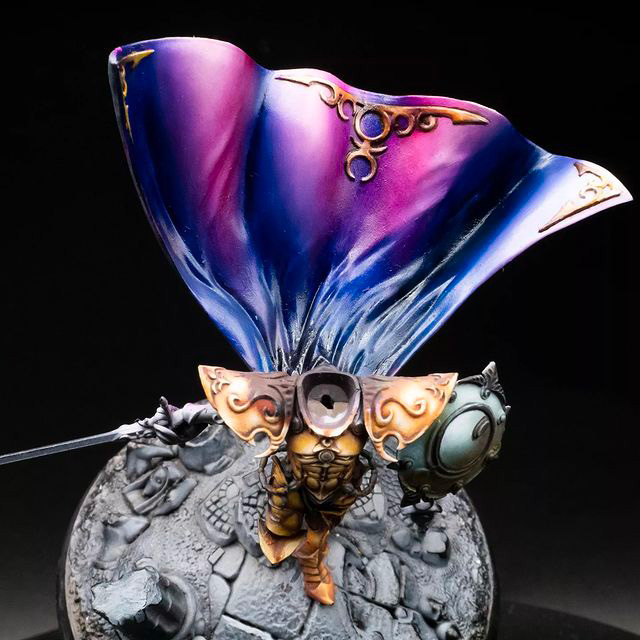 2. Where do you get your inspiration from?
"Uhm… really interesting question. Usually I find my inspiration comes from my emotions. When I work  with a model or on a new project, my emotions tell me how to work on this piece. For me, my greatest satisfaction is the moment when I give my client the model. So I give every paintjob my sensations, emotions and experience -and to see a client appreciate these in the model is amazing!!"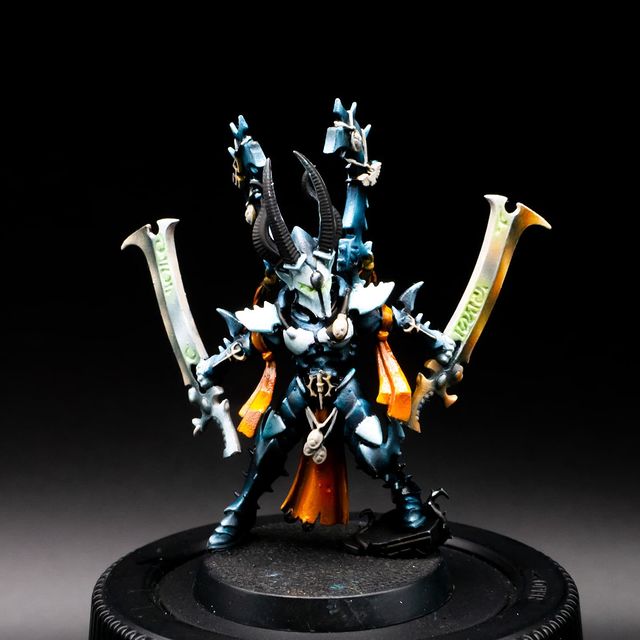 3. Interview with GreenArtofColors – Do you have any formal artistic background or qualifications?
"Unsurprisingly, not. But in every type of qualification, for me, you cannot find an Artist, Lawyer, Architect or other… no degree is complete enough for an artist. Yeah in a school you can take a qualification, but essentially, you can find inside yourself an artistic approach not found in a school. " 
4. Interview with GreenArtofColors – What is the miniature you have painted that you are the proudest of?
"'Valhalla Calling.'
This is a model I have painted and I love the most. This is 'only' the bust of the viking, but in this model I put my best efforts and my soul. And I really love the result. It is also painted with oil colors.  You can see the tutorial on this head in Figurementors Magazine Fantasy and Historical Issue  (Issue 29, January and February 2022)."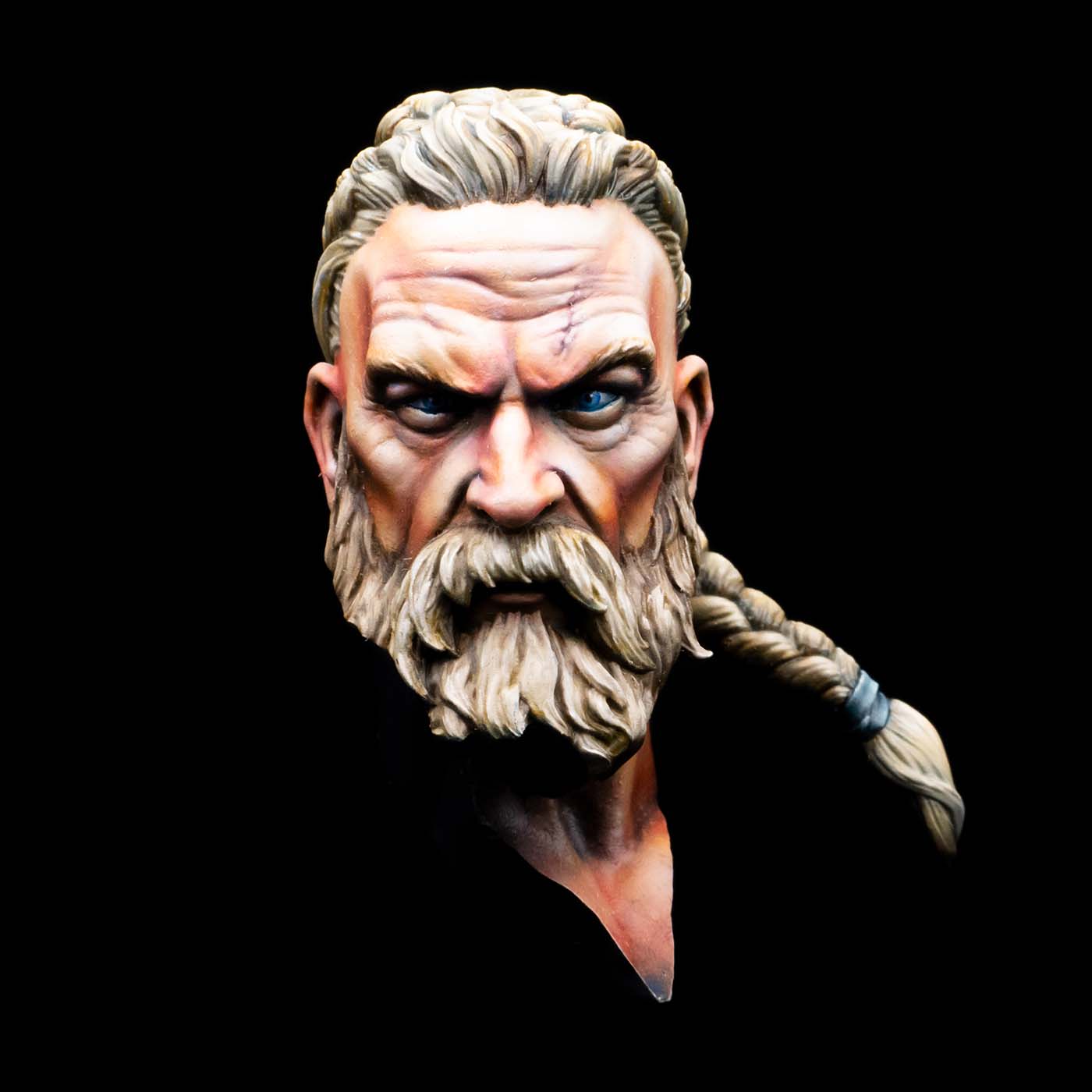 5. From your experience, what were the most difficult techniques to learn and to master?
"When you have passion and force of will, nothing is difficult, because you love every brushstroke and nothing more! But, for example, one difficult technique from my personal experience is realistic TMM."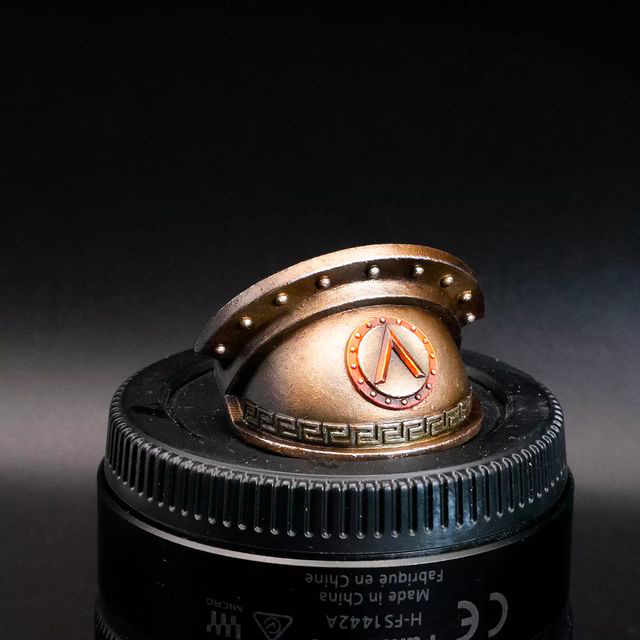 6. Interview with GreenArtofColors – Is there a model you have already painted you would love to paint again, what would you improve??
"I think my first bust, a Spartan, from Young Miniatures. This was my first attempt at a bust, and I think a lot needed to be improved, haha." 
7. Interview with GreenArtofColors – In a painting class what is the number one question you get asked a lot?
"'Why am I not able to do this technique well?'
This is the question I hear the most. And usually I answer: "Sure, for the moment you're less able to do this but, every time you see your previous work, you'll see a little improvement in quality. And this is the reason you must be proud of your work every time. Every time you give your best, no one can say that you haven't done enough or you can't do it- and neither should you!" 
8. How long does it take you to finish a standard 32 mm scale model, on a good day?
"Uhm this is not an easy question! But in my best quality it is about 3 days, usually. It depends on the model."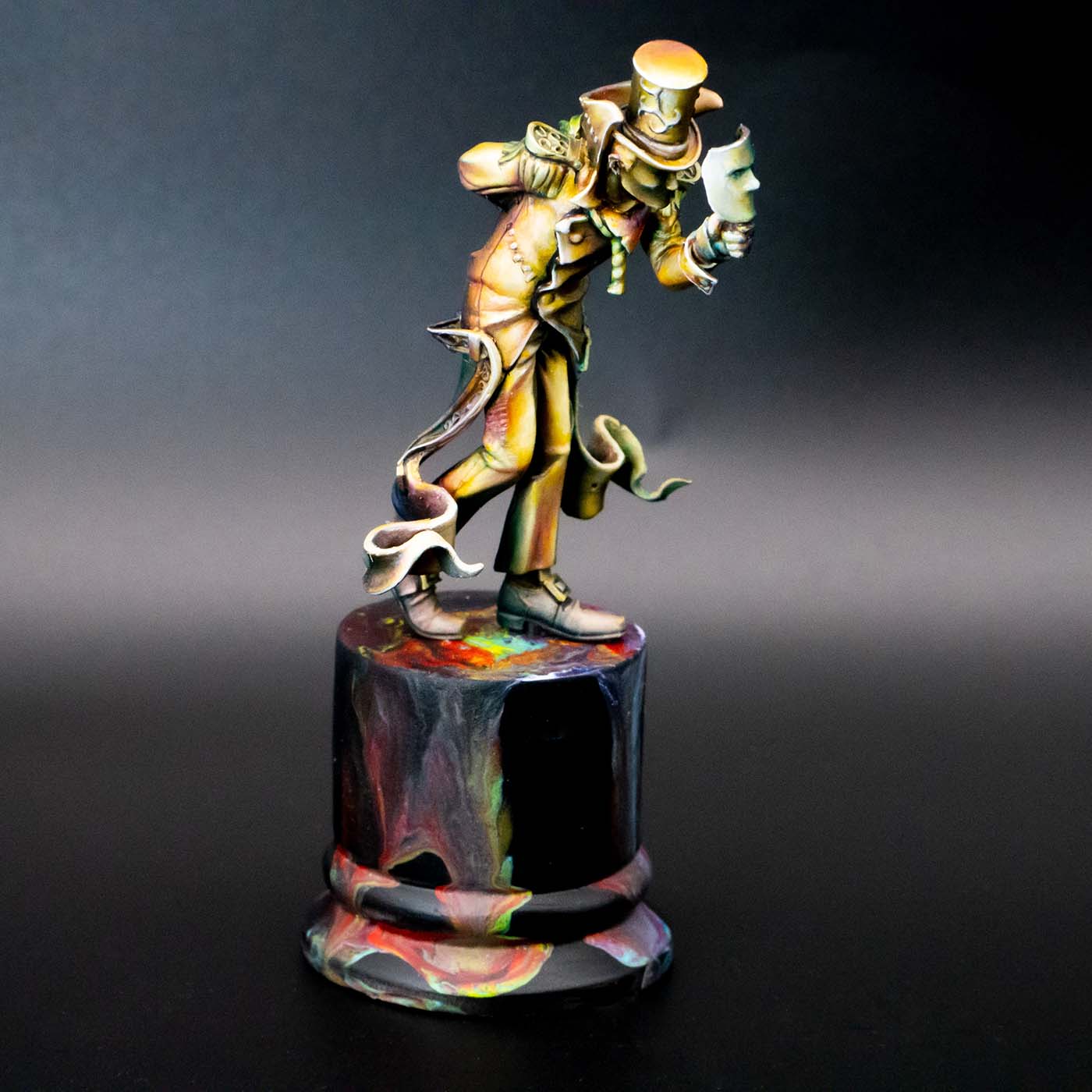 9.Interview with GreenArtofColors – Do you have any new or exciting painting projects to share for 2022?
"Yeah some exciting new projects! The first is an online painting class series for my online students. I want to share more  knowledge about oil paints with the online community, and I have some new and really interesting collaborations for boxarts and game projects. And obviously continue to use the great products from Redgrass Games 😀"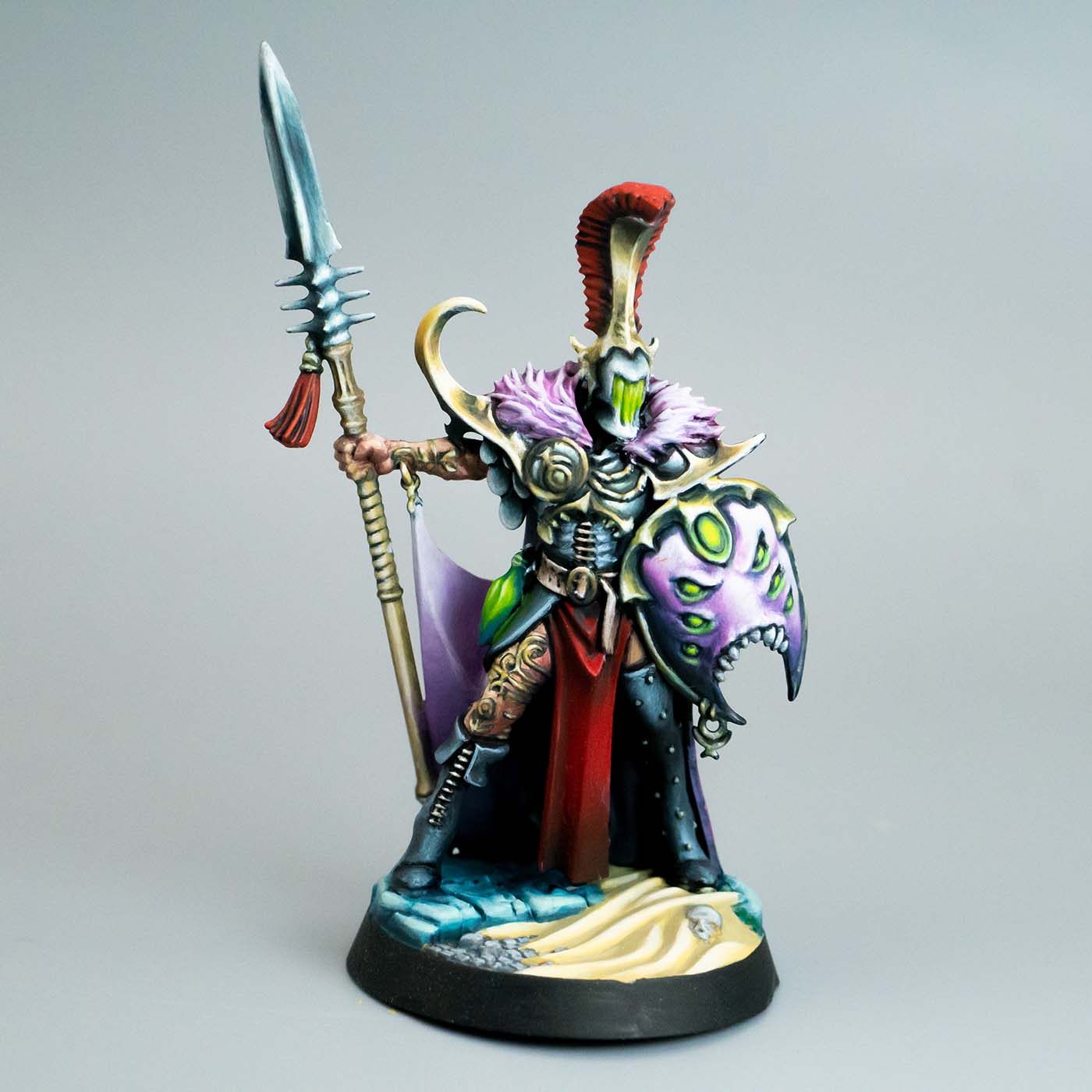 10. What advice would you give to someone interested in taking the plunge to become a commission painter?
"Ohh this is a very difficult and interesting question! I worked very hard to become a professional full-time painter.
Start by building a strong foundation; share your work, knowledge, and find your clients. Work with people with passion and humility- remember, the client's not always right,  haha, but always speak respectfully! Your clients are searching for a professional painter, not an amateur. And remember, every day is a beautiful day for learning something new!"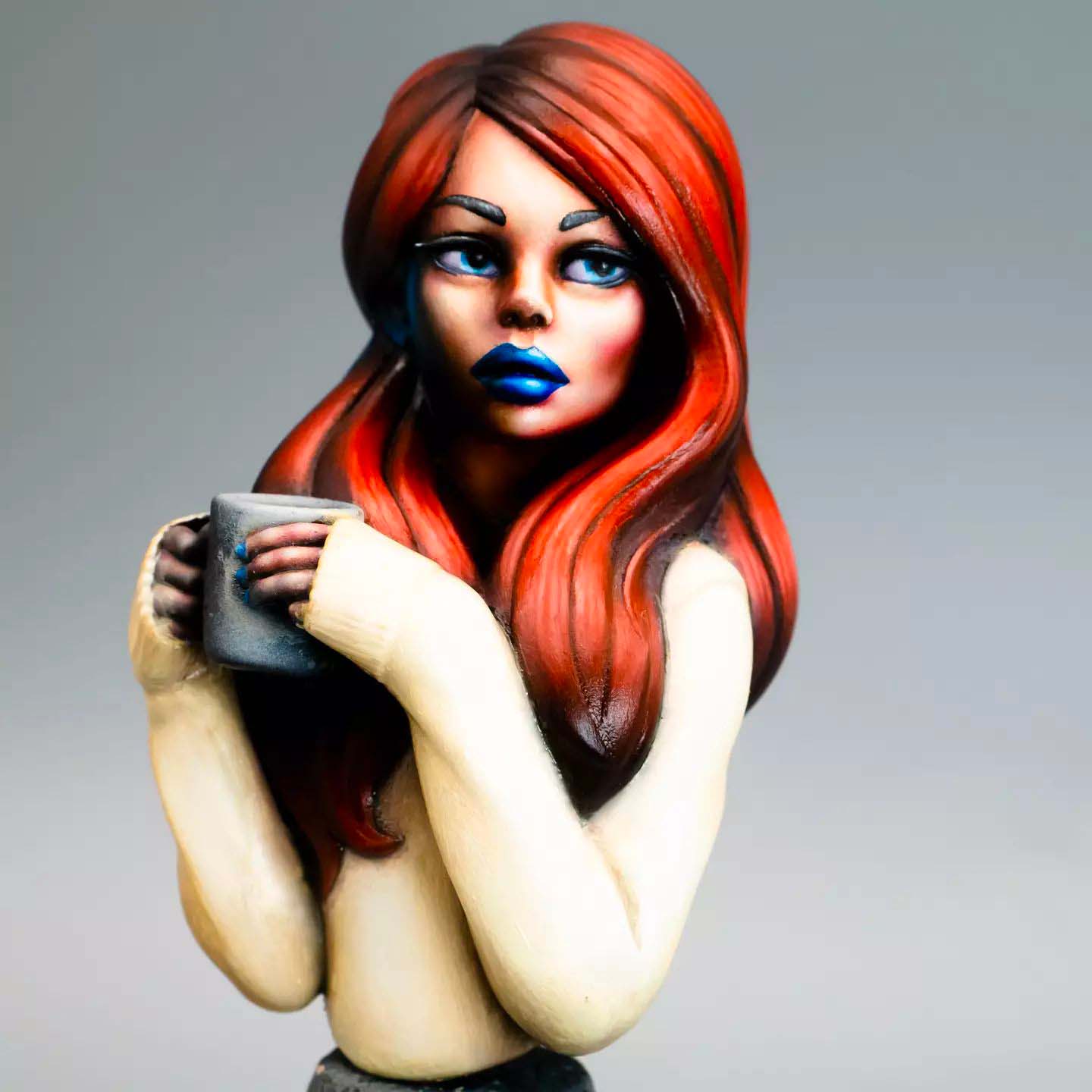 11. Interview with GreenArtofColors – What are your top color choices?
"I want to talk about oil paints and not acrylics paints. In painting with oil colors the most important thing to know is "know your colors and mixing very well." For this reason you don't need a lot of colors to create your custom schemes. But 3 important colors for me are Titanium White, Burnt Umber and Yellow Ochre- all very must have!! These colors are very useful in a lot of color mixing recipes." 
Redgrassgames In GreenArtofColors's Studio:
Did you like our post?
Sign up to our newsletter for useful tips, painting guides, interviews, and our best deals