Interview with
Alessio Salitore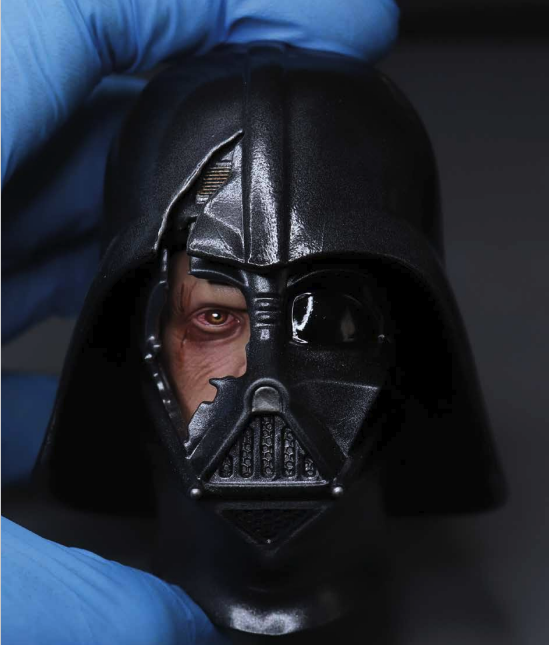 Alessio Salitore is a 26-year-old freelance painter from Italy, specializing in action figures and model parts, from head-sculpts to complete statues.
Proficient in numerous painting techniques, he's passionate about paint thickness and skin-tone schemes. Alessio has post-production skills, roots hair with precision, and offers expertise in art direction, handling full figure runs and providing sculpting feedback. With a deep involvement in official galleries for licensed companies, he's driven by a profound love for art, cinema, and the craft of painting.
1. How did you start with scale model painting?
I started around four year ago, thanks to the strong will to build a custom figure of one of my favorite movie and comics characters: Rorschach, from Watchmen.
I also started studying colors, techniques, and volumes.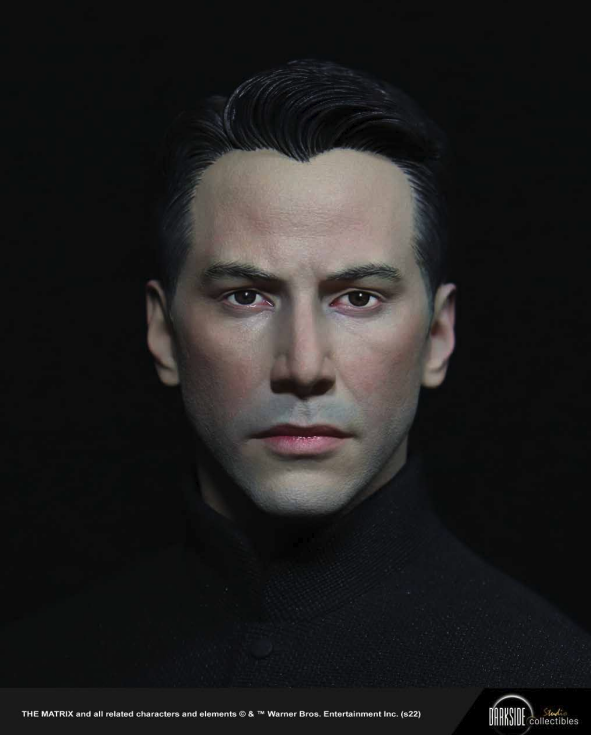 2. What's the one key tool you couldn't do without?
I'd say my GSI Creos Procon Boy PS770 airbrush with 0.18 mm needle, and I really enjoy the Redgrass brushes for sure.
3. Who do you look up to in the miniature painting community?
Even if I work for licensed companies on official 1/4 and 1/3 scale products, I belong to a very specific field of the miniature painting community, I mean the 1/6 scale portraits painters. My favorite artists are K.A Kim and Yelim Choi!
4. What is the key tip you would give to a miniature painter who wants to improve?
I'll give a couple of key tips.
First of all – don't ever think you have achieved the highest level possible, it's really crucial to consider the possibility of getting better even if the actual level is great.
Then I'd suggest studying the thinness of the paint, trying to get very thin layers, this will change the way the painted piece will look once done.
5. What was the most difficult painting technique to learn?
I won't talk about a particular technique since I think all the techniques can be handled with hard work.
I would rather mention how challenging it is painting the natural shape of the eyes, pupils, and also each single hair of the eyebrows and lower eyelids.
6. What is an essential step to getting a natural skin tone?
Painting a natural skin tone is a very difficult task when the aim is getting a hyper realistic look.
In order to achieve that result it is really important to keep painting thin layers achieving very soft transitions.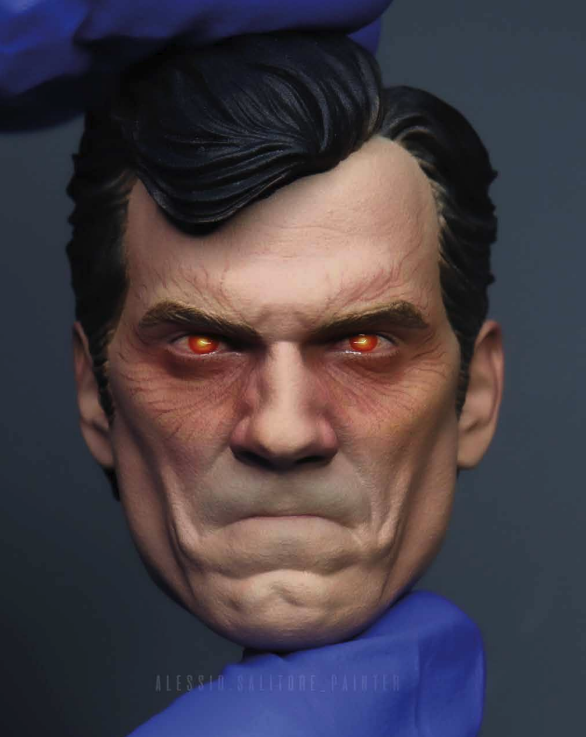 7. What is the piece you are most proud of?

The Zack Snyder figure I made with the director himself approval, in a limited edition of five figures for the American Foundation for Suicide Prevention is my most beloved piece and the figure I'm most proud of!
The prototype is displayed in the Zack Snyder office!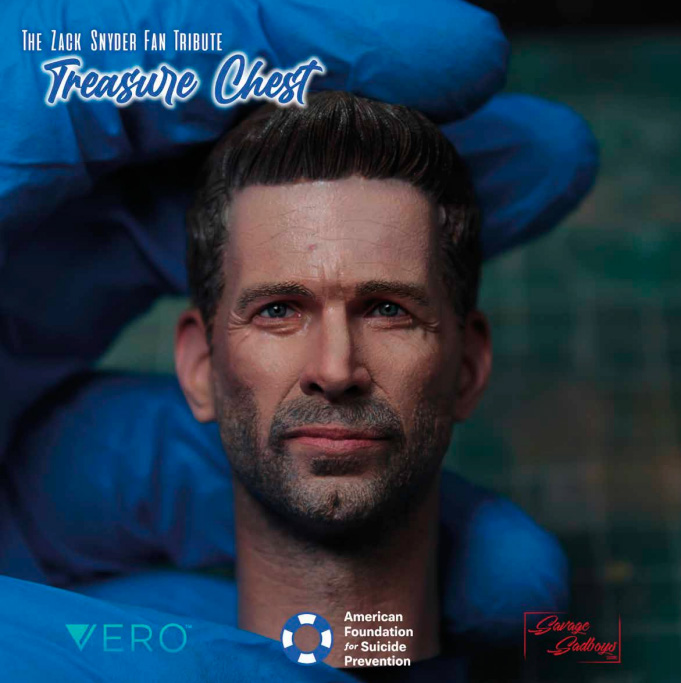 8. What is a good starting tip for a painter who wants to draw tattoos or war make-up?
Having clear in mind the tattoos or war make-up colors have to look dried and like absorbed by the skin could be a good starting tip, they have to seem a bit blurred especially in the boundaries, and with a greenish or bluish finish when it comes to tattoos in particular.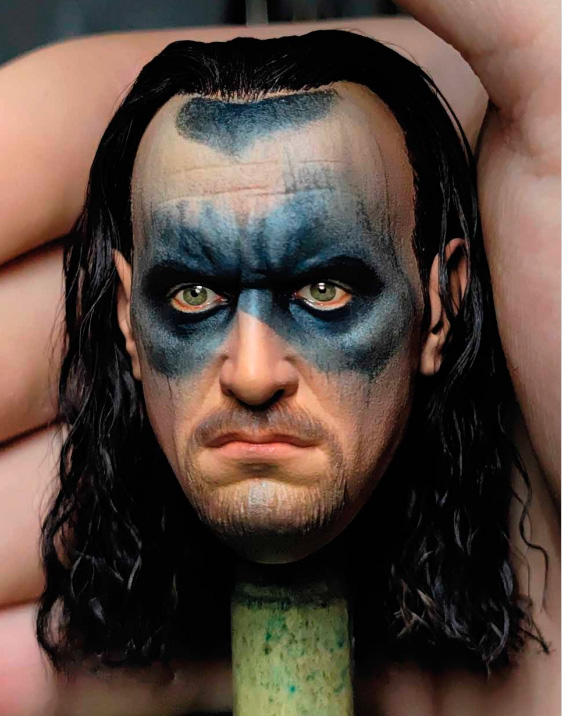 9. Which part of painting your figures do you most enjoy?
Being at the lab painting makes me very happy already, but if I have to choose I'll say the portraits painting and the skin tone in particular.
10. Why would you say a wet palette was important for miniature painting?
Thanks to a good wet palette – the Redgrass ones are the best I've ever tried – I manage all the color transitions of the paint scheme very easily, getting useful shades and consistencies.
Using a wet palette and a medium I can paint subtle layers for hours!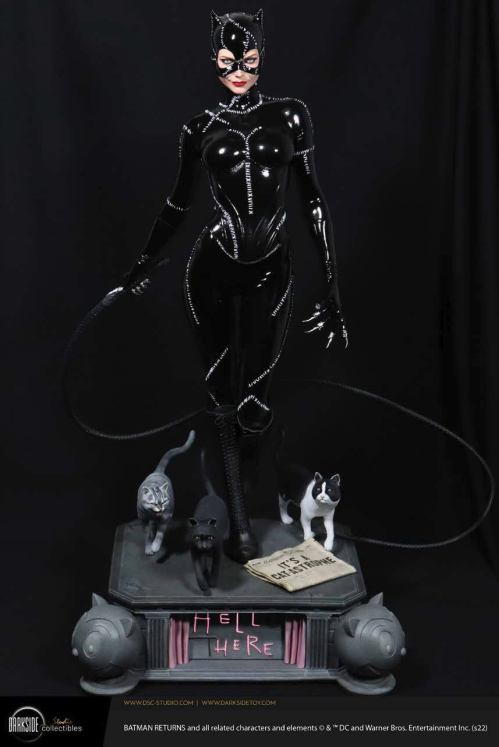 Redgrass Creative In Alessio's studio: