Interview with
Duncan Rhodes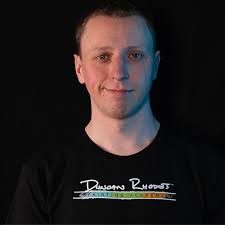 Duncan Rhodes isn't just a miniature painting guru; he's the friendly face that has guided many hobbyists through the world of painting with his famous "two thin coats" advice. After working with Games Workshop, he started his own painting academy and even created the highly praised 'Two Thin Coats' paint brand! 
If you're into painting, whether just starting out or well-versed in the craft, you'll want to check out this interview with Duncan Rhodes. His insights are as engaging as his tutorials!
1. Congratulations on the success of Duncan Rhodes Painting Academy and Two Thin Coats! What has been the best part about the whole experience?
Thank you! It's difficult to choose just one, a lot has happened and it has been a real rollercoaster ride. I think though, out of everything, that everything worked out in a really wholesome way has been the best part. Roger (my business partner with whom I have been working closely with for over 10 years) and I knew it was a big step to leave Games Workshop and set up on our own and at the time we didn't know at all if it would work. We had done a lot of homework and had created a plan that we thought was solid, but until the rubber hits the road you just don't know. 
The Academy did, however, take off quickly and since then we got to work on the paint range! It's grown far beyond what we ever thought it could be (with now well over 300 videos on our website) and throughout we have seen so many people online wanting to support us firstly to improve their painting, but also because they like us and want us to succeed, and this is so humbling that it is hard to put it into words.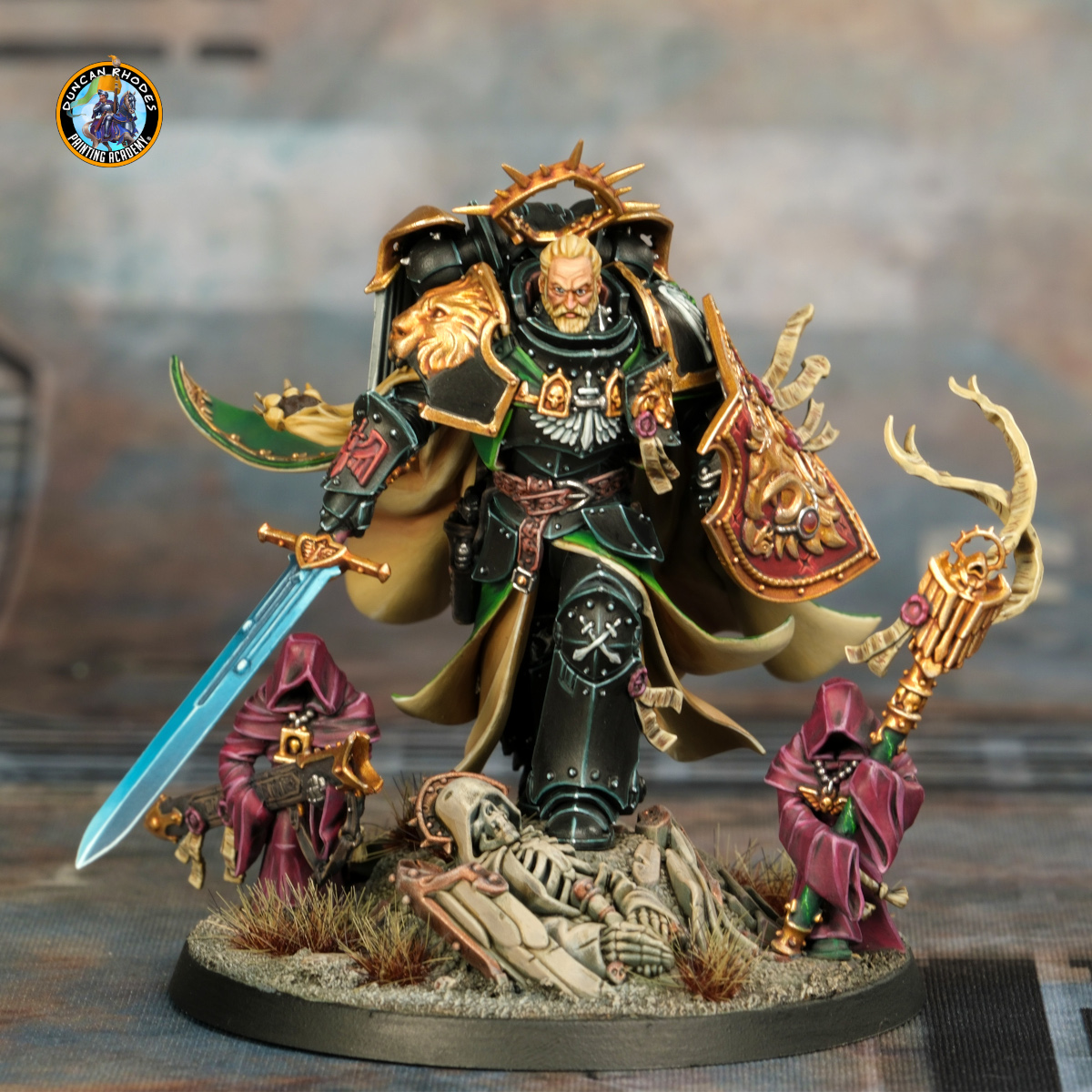 2. As painting is your career, do you still enjoy it as a hobby too?
I certainly do, though I find I don't have much time to paint my own miniatures these days. I most enjoy painting with a goal in mind, usually to create an army or add a unit to an existing collection to try out when I meet up with my friends for a gaming weekend. I aim to take something new to try out each time!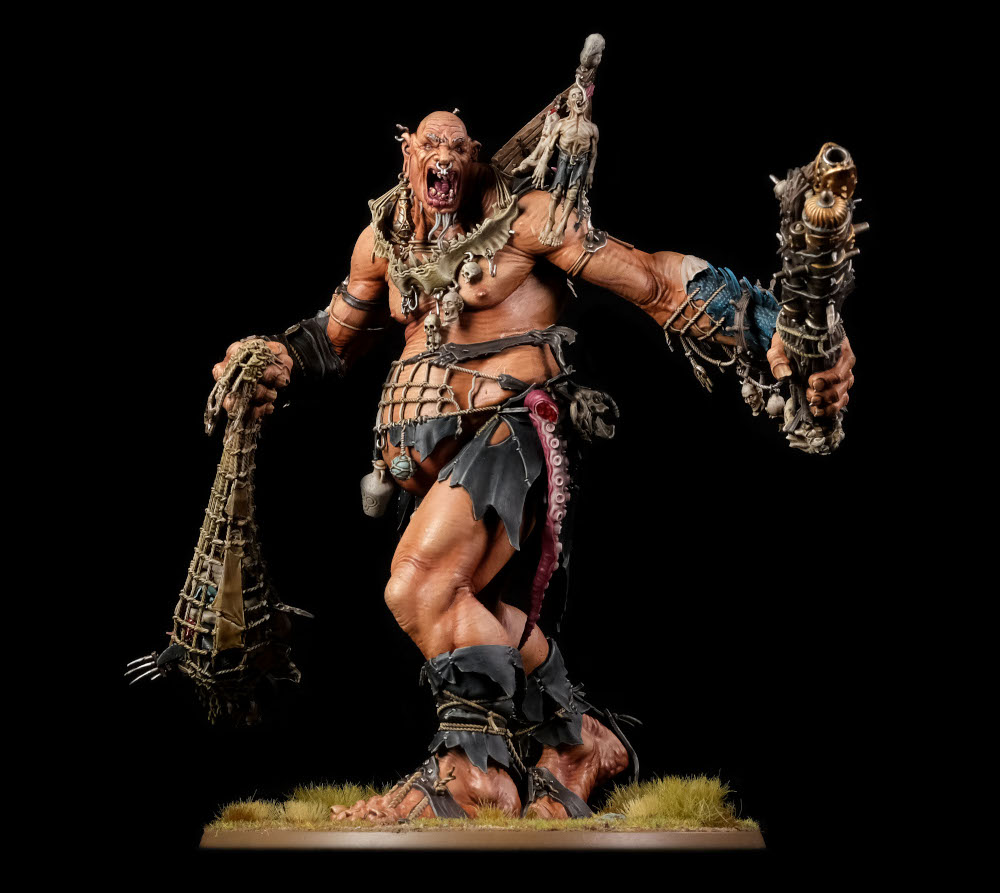 3. What is your favourite colour to use in miniature painting? Do you have any 'unconventional' ways of using it?
I'm not sure that I have a favourite colour in particular, but I always like the combination of blue and red – I often find myself using these together on my own miniatures without even realising. I think they have a lovely contrast, and look really nice together on heraldic designs.

4. Interview with Duncan Rhodes: What are your favourite colour schemes?
Having the combination of a main colour, a contrasting secondary colour, and then a bright spot colour always looks nice no matter the army, but for me I think red as the main colour always looks fantastic. Red offset with gold too looks particularly nice!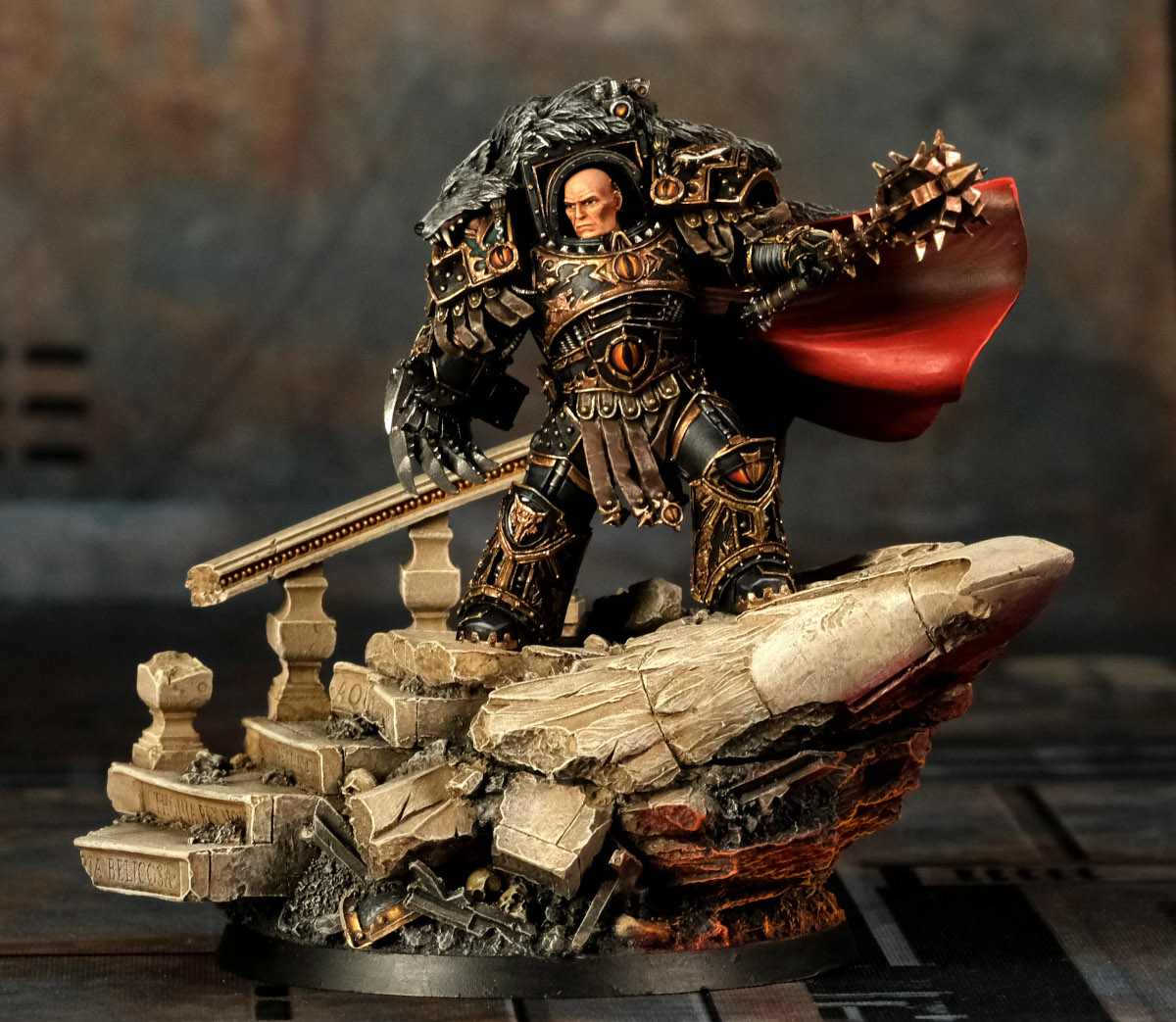 5. What is your favourite kind of miniature to paint?
I really like army painting with models that are grounded in reality in some way, so historicals are a lot of fun for me but so are low fantasy armies. I always tend to go for human forces when it comes to fantasy and ones that have some grit to them, I find this gives them a lot of character. I also really like heraldic designs, so the armies that are my favourites are ones with colourful knights or shields with bright patterns and designs painted on them. Bretonnian Knights are, therefore, a real favourite of mine!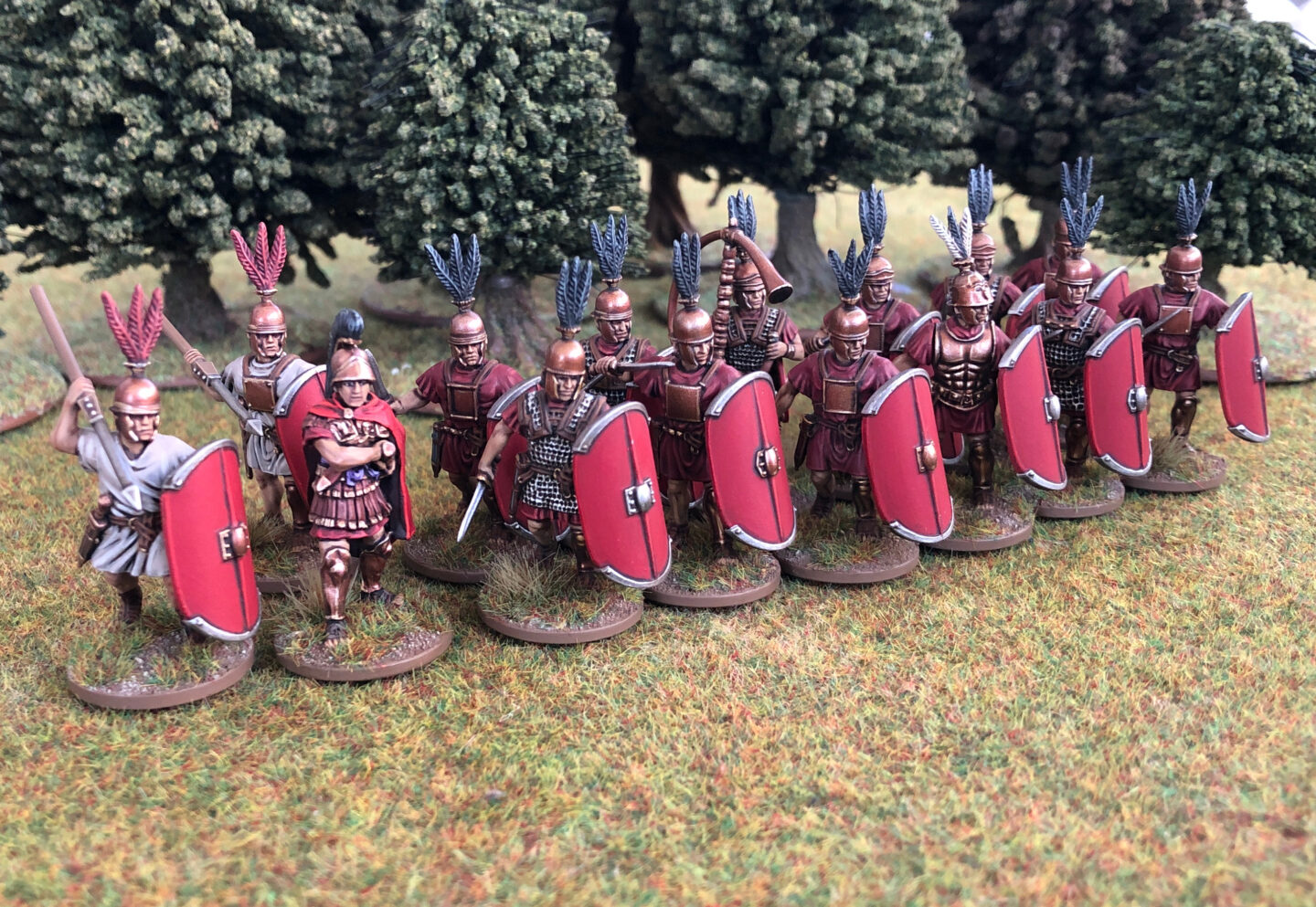 6. What is the best advice you have been given?
Oh there are so many! The first is some advice I learnt from the great Dave Andrews at Games Workshop – 'faces and bases make your models aces'. This means that you should always spend a bit of time on the face of your model (it is the focal point and therefore makes the first impression when you look at a miniature), and you should always finish it with a nice base that is consistent across your whole army. These two things are really important!
Next is that you can be messy when you start painting your model, but as you get further along then neatness becomes more and more important. Being neat and tidy gives great results, and achieving it only requires practice with your brush control.
A very important thing that I have learned myself as things have evolved over the last ten years or so however, and this one is very important, is to be careful about judging yourself in comparison to other painters. As with many things, looking at pictures on Instagram can be both inspiring and crushing as it can give the impression that competition-winning incredible paint work is what everyone should aim for and is the correct way to do things, and even worse give the feeling that you could never do this! Things to always remember is that every journey starts with a first step, everyone makes mistakes, nothing is obvious until you know it, and everyone draws enjoyment from different things in a hobby as vast as ours. You can always learn and improve with your painting but also you should pursue what you like and draw enjoyment from it – painting a competition piece is different from painting an army! Don't get discouraged and enjoy yourself.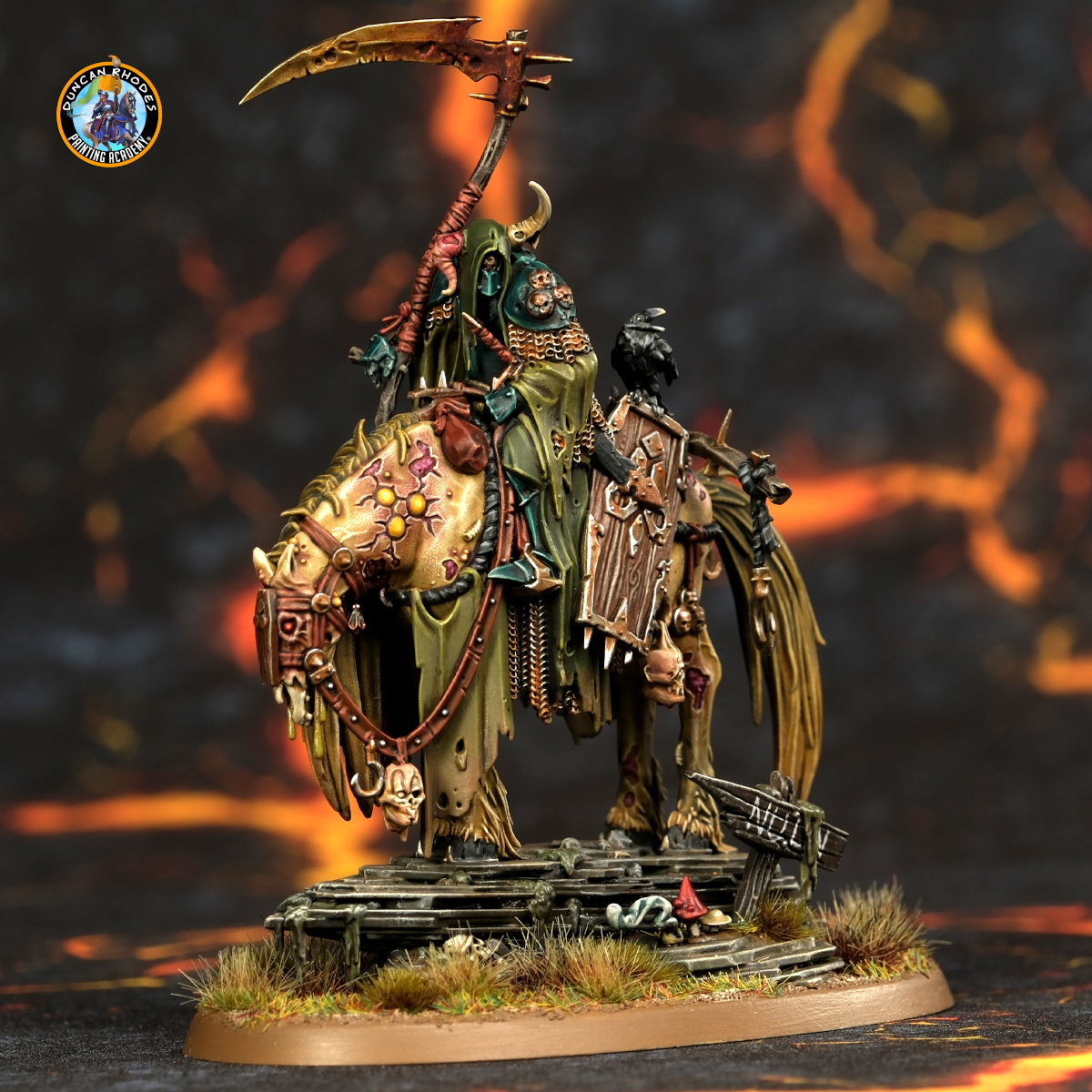 7. Interview with Duncan Rhodes: Where do you get your inspiration from?
I am largely inspired by artwork. Games Workshop art has been particularly good for this, such as the classic pieces of Space Marines – whenever I see a cool picture of Black Templars I always get the itch to try to bring them to life in miniature form! Pieces by Paul Dainton and Alex Boyd are always fantastically inspiring to me, and I have a print of the Bretonnian 6th Edition Army Book cover on my wall by Alex Boyd that I love and always makes me want to paint knightly miniatures.
Karl Koplinski however is something of a stand-out for me – he has painted many stunning pieces set in the Napoleonic Wars with some that are even used as box covers on Perry Miniatures plastic kits and these are paintings that I love. They're largely responsible for the sheer amount of Napoleonic miniatures that I have painted over the years.
Check out these artist's below: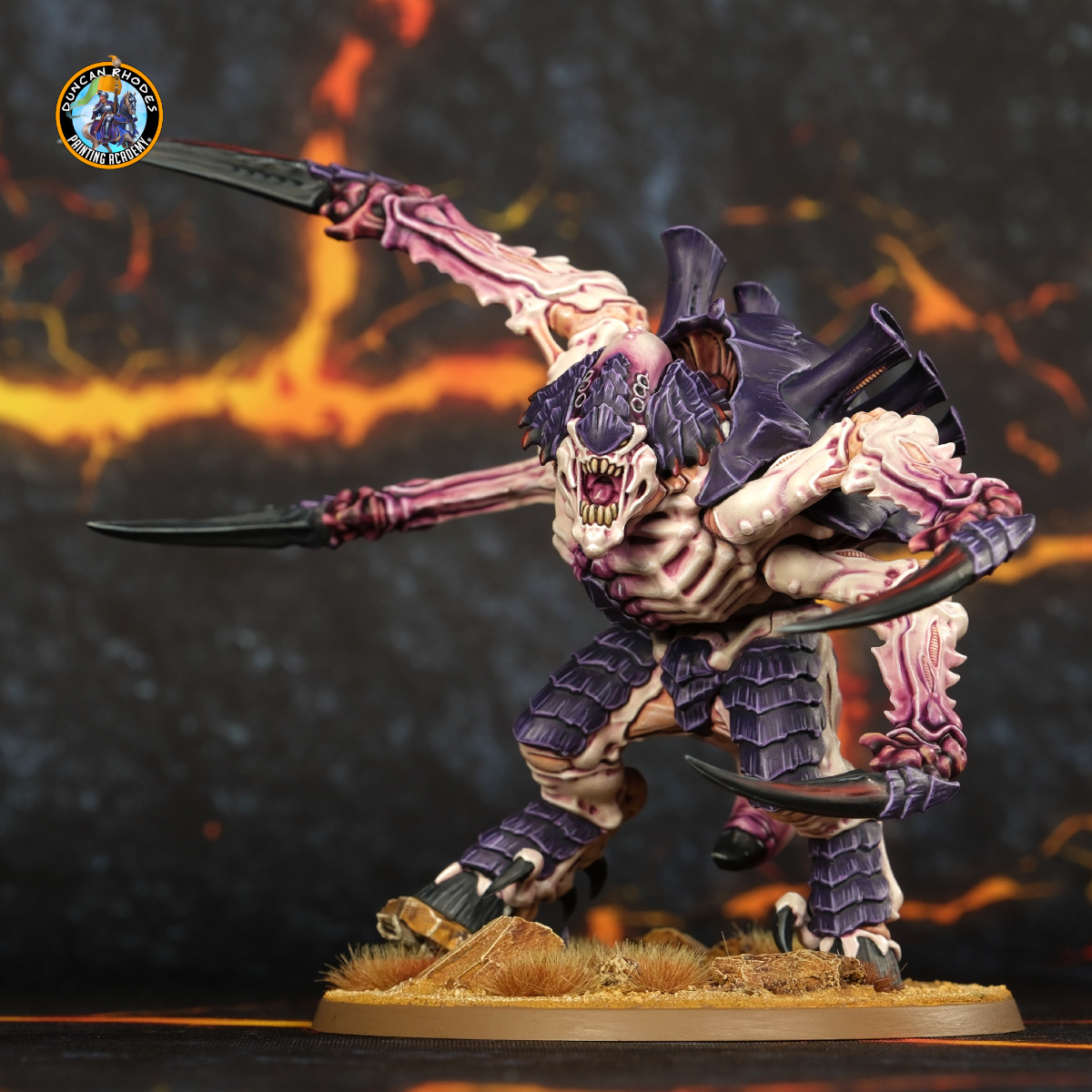 8. How do you handle mistakes or mishaps during the painting process?
I always expect mistakes to happen! When they do I don't let myself get hung up about them, it's just a matter of fixing things up by painting over the error with the appropriate colour and getting back on track. I do my best to minimise opportunities for mistakes though by how I structure my methods for painting things (and this is always brought into our painting videos which are designed to get through the 'awkward' bits at a time when fixing inevitable mistakes is easy). If it's a more complex technique that I'm concerned about messing up however, in this case I will practise before committing to the actual model, but in the back of my mind I always know that if it goes wrong then I can always start over again.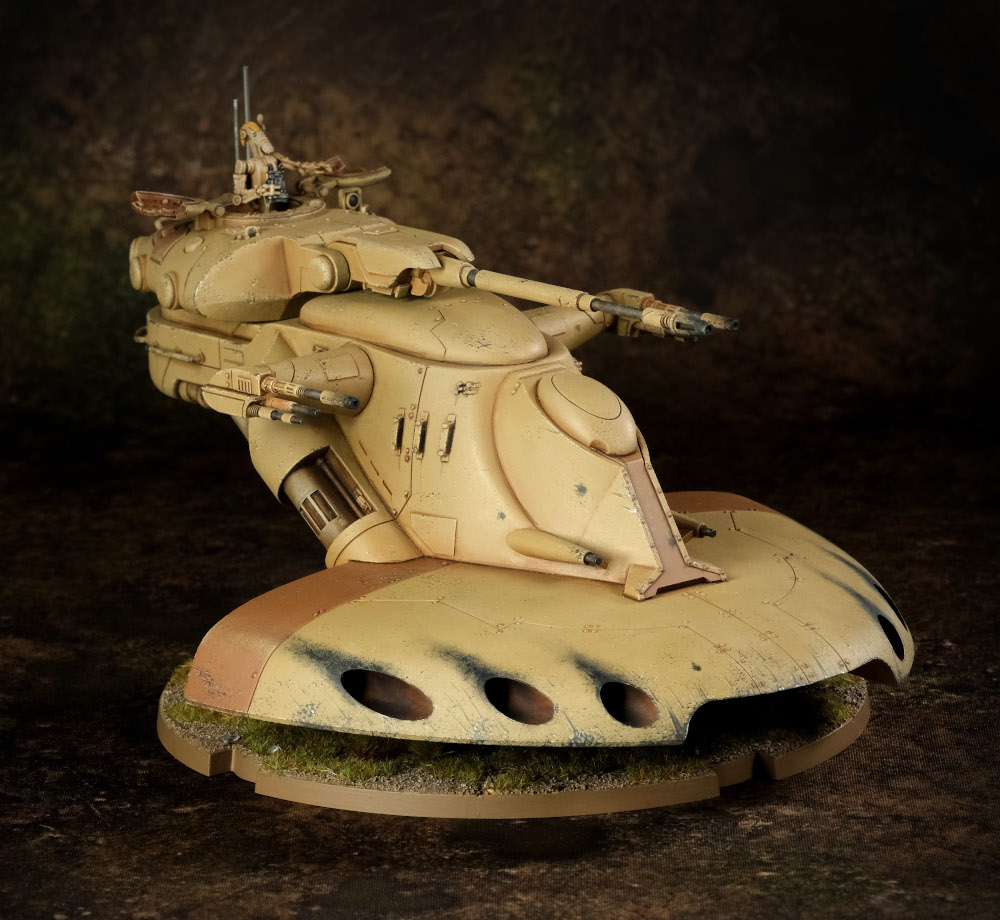 9. Interview with Duncan Rhodes: Can you share a project you're currently working on?
I've always got lots of projects on the go (and as anyone who knows me will tell you I manage to finish precious few of them…!), but the major one for me at the moment is a Republican Roman army that I have been dipping into over the course of the last year. This army is a fairly large force so I find the best thing to do is chip away at it when I can, and the goal is to have it done for some gaming over the coming winter. I also have a Hundred Kingdoms army for Conquest that is close to being finished so I really should get on with that!.Can you share a project you're currently working on or planning to start soon?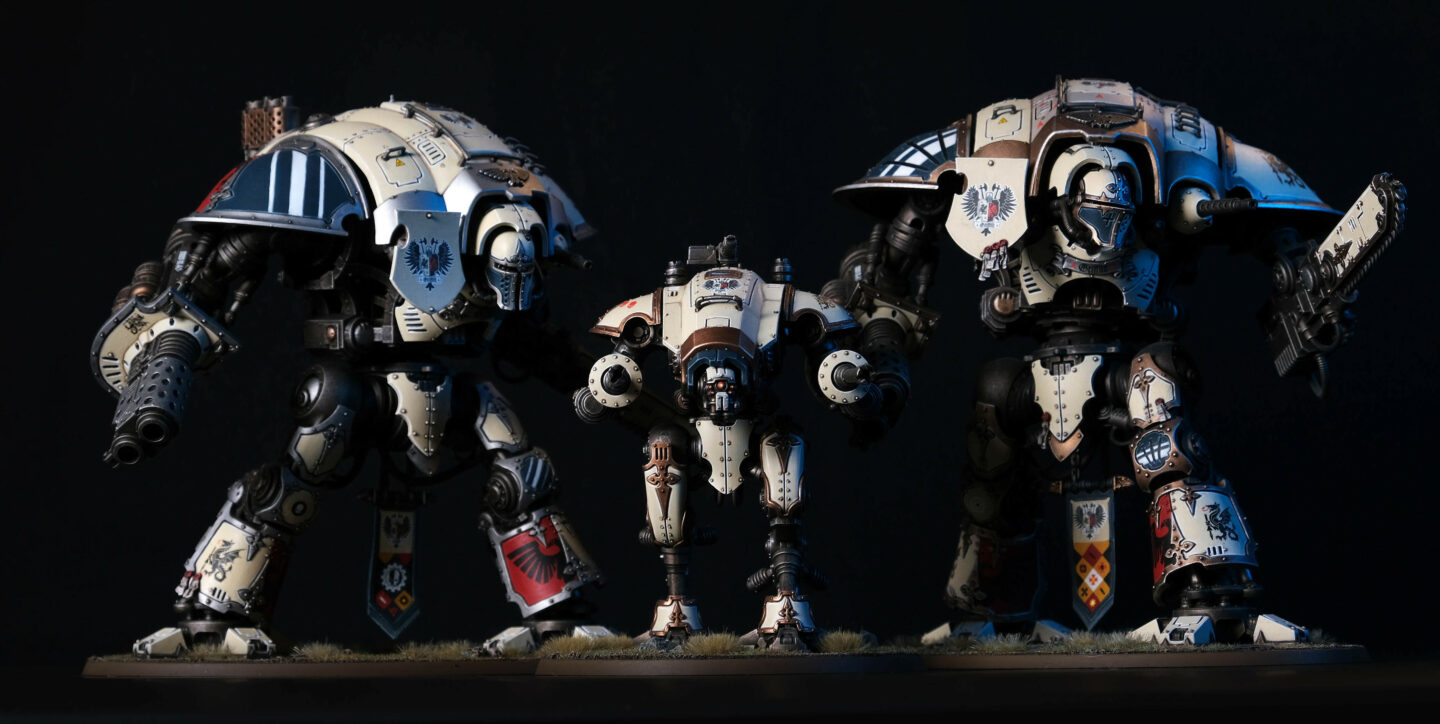 10. Do you have any new or exciting goals or news for the near future?
We have some exciting projects underway for the Academy website to improve the experience for our website members, but I can't give any detail just yet – watch this space!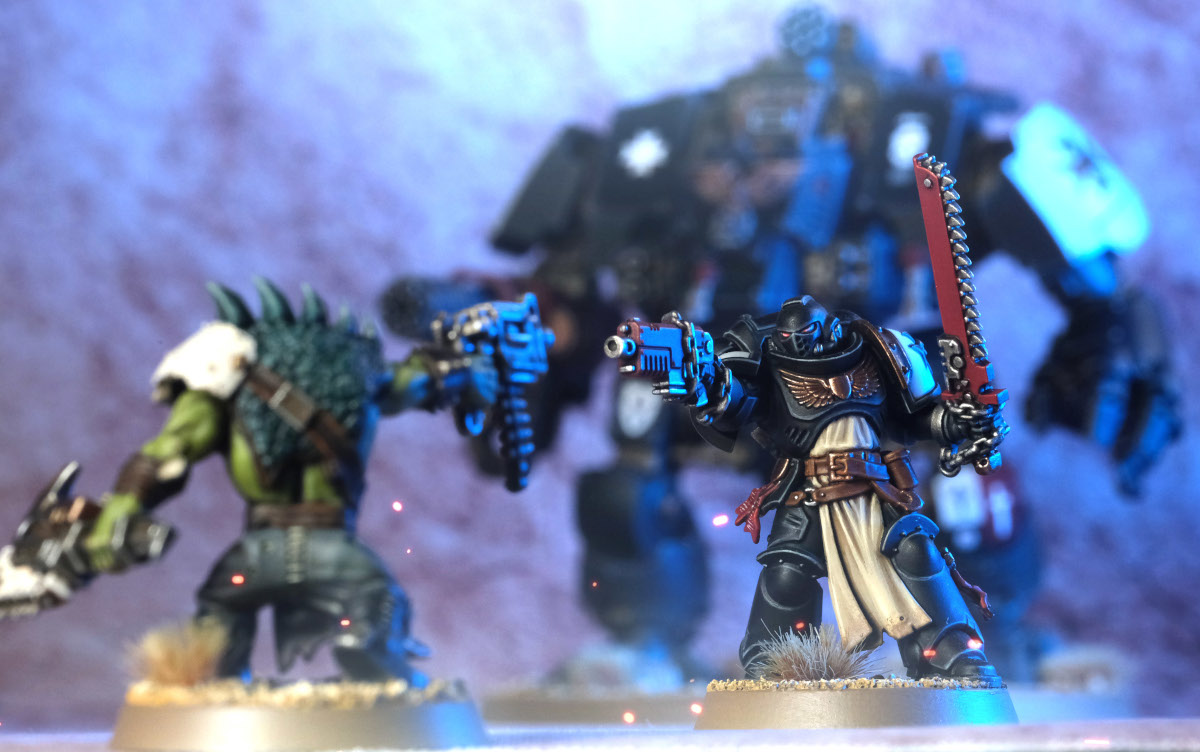 Redgrass Creative In Duncan's studio: