Interview with Pintureando Miniatures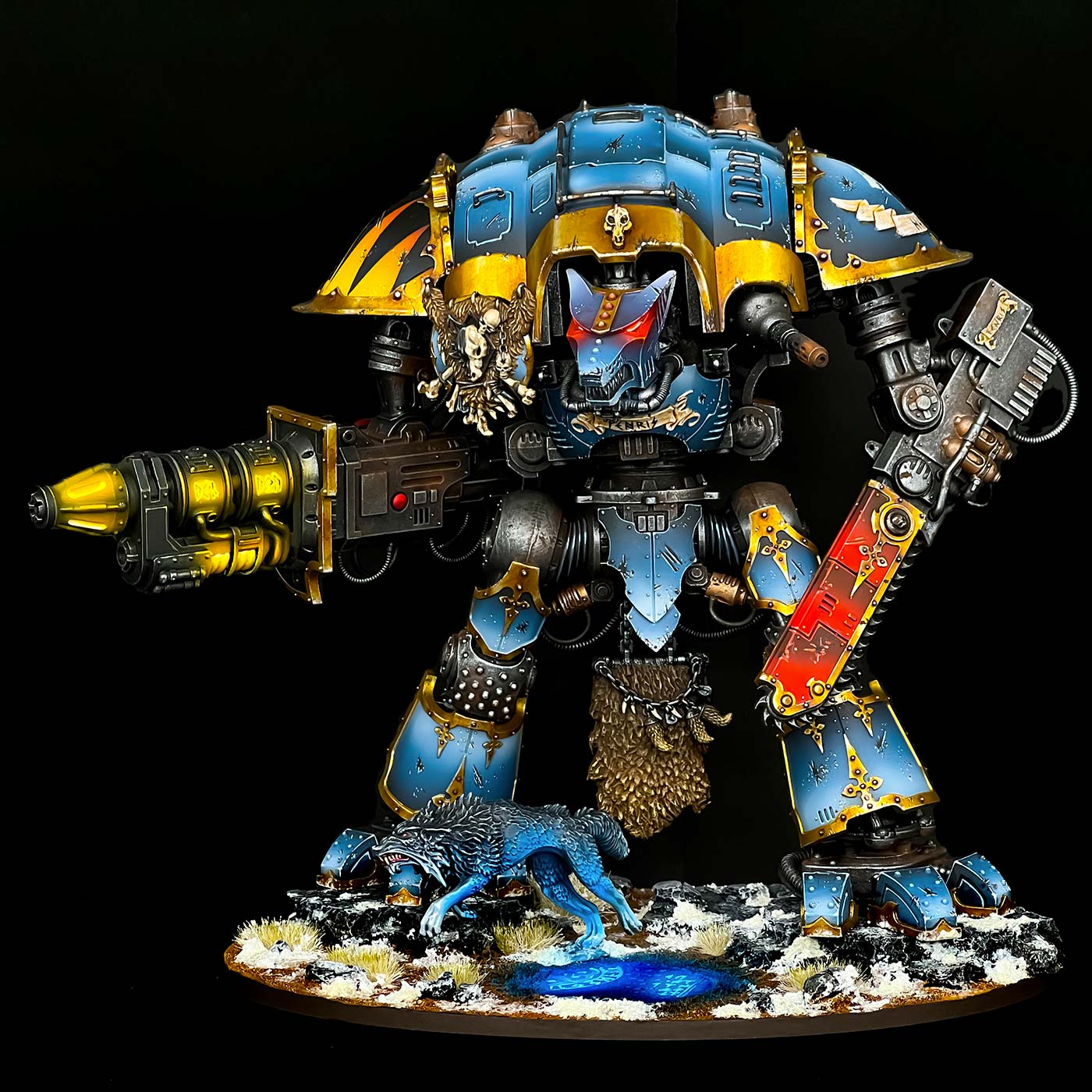 Interview with Pintureando Miniatures. Spanish painter Jon Gomez is well-known for his stunning space marines, tutorials, and magazine pieces. As 'Pintureando Miniatures' online, you will have seen his many amazing models. We here at Redgrassgames have supported Jon for a long time, and wanted to ask about his hobby journey! Read on for more… 
1. Interview with Pintureando Miniatures – Why did you start miniature painting? 
"Like many of us, my involvement in the hobby goes back to when I was eleven years old and I discovered the Games Workshop miniatures.
I began to buy White Dwarf and my first Codex publications, painting an eclectic assortment of figures that caught my eye. So, it was with Orks, Imperial Guard and Space Marines from Warhammer 40k that I, like so many others, entered this hobby.
At this age I didn't game with my Games Workshop figures, but rather enjoyed the painting and collecting side of the hobby. I occasionally engaged with figures in battle in games with friends, but what I really enjoyed the most was painting.
This sparked my interest in other types of miniatures, World War II figures and aircraft, which became a staple of my hobby for some time."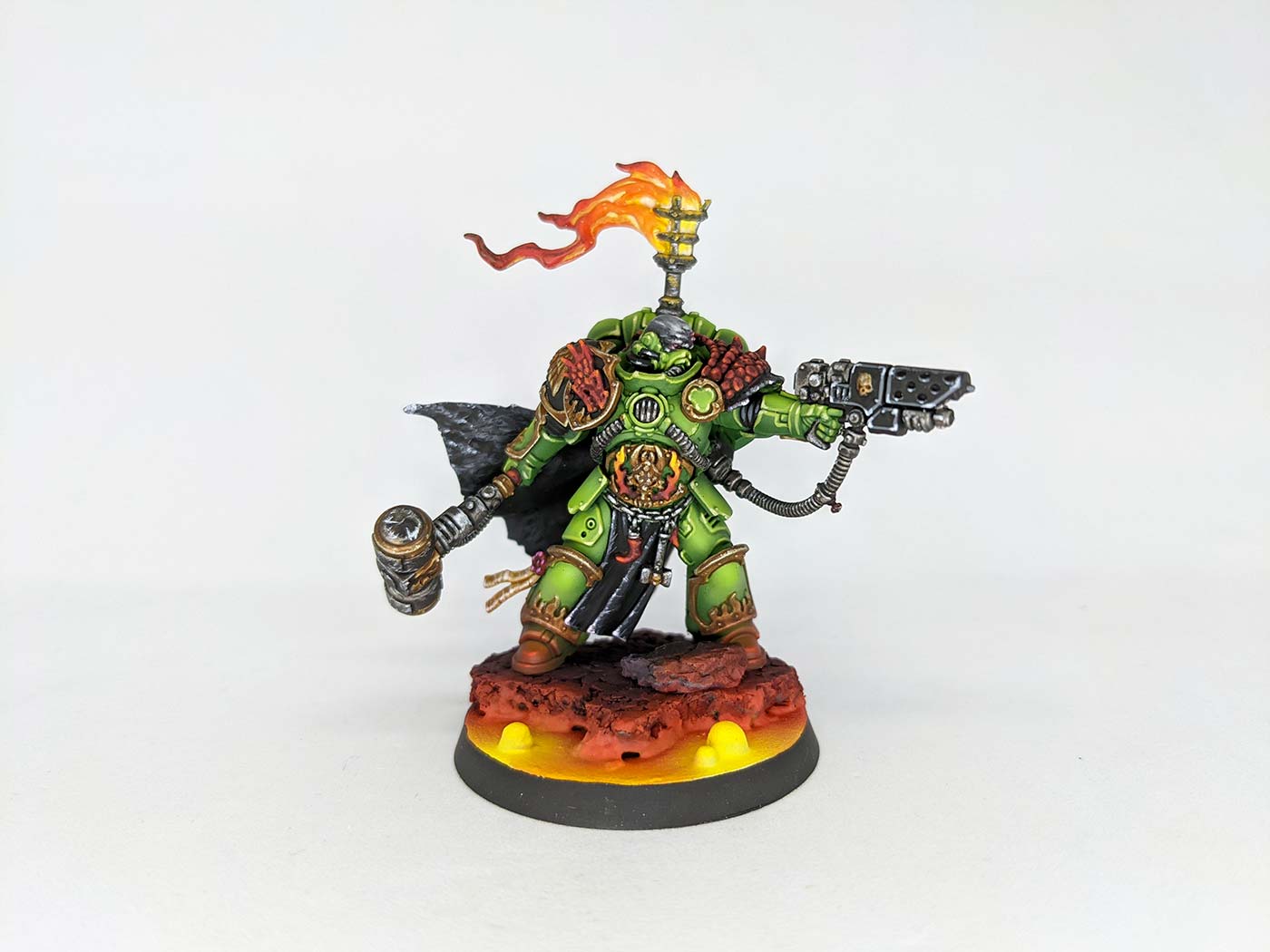 2. What inspires you to paint a new miniature?
"Whenever I start a new project, I like to plan my painting process, studying illustrations, reference material and analyze the colors I will use.
I ask myself all these questions:
– How do my plans relate to the basics of Colour Theory?
– What parts of the miniature will paint with an airbrush and which parts by hand?
– What am I trying to achieve with this particular miniature?
For me, this is the most fundamental part of any project, choosing the combination of colours that will define the appearance of the miniature from the very beginning. It also reduces the risk of unpleasant surprises as the project progresses!
Also, before I start, I like to think about any modifications I can make to a figure, either by modeling some new parts with putty or adding alternative bits, to make it unique. This is the part that usually takes time and dedication, but it is something that I really enjoy doing since it's the best way to personalize your work."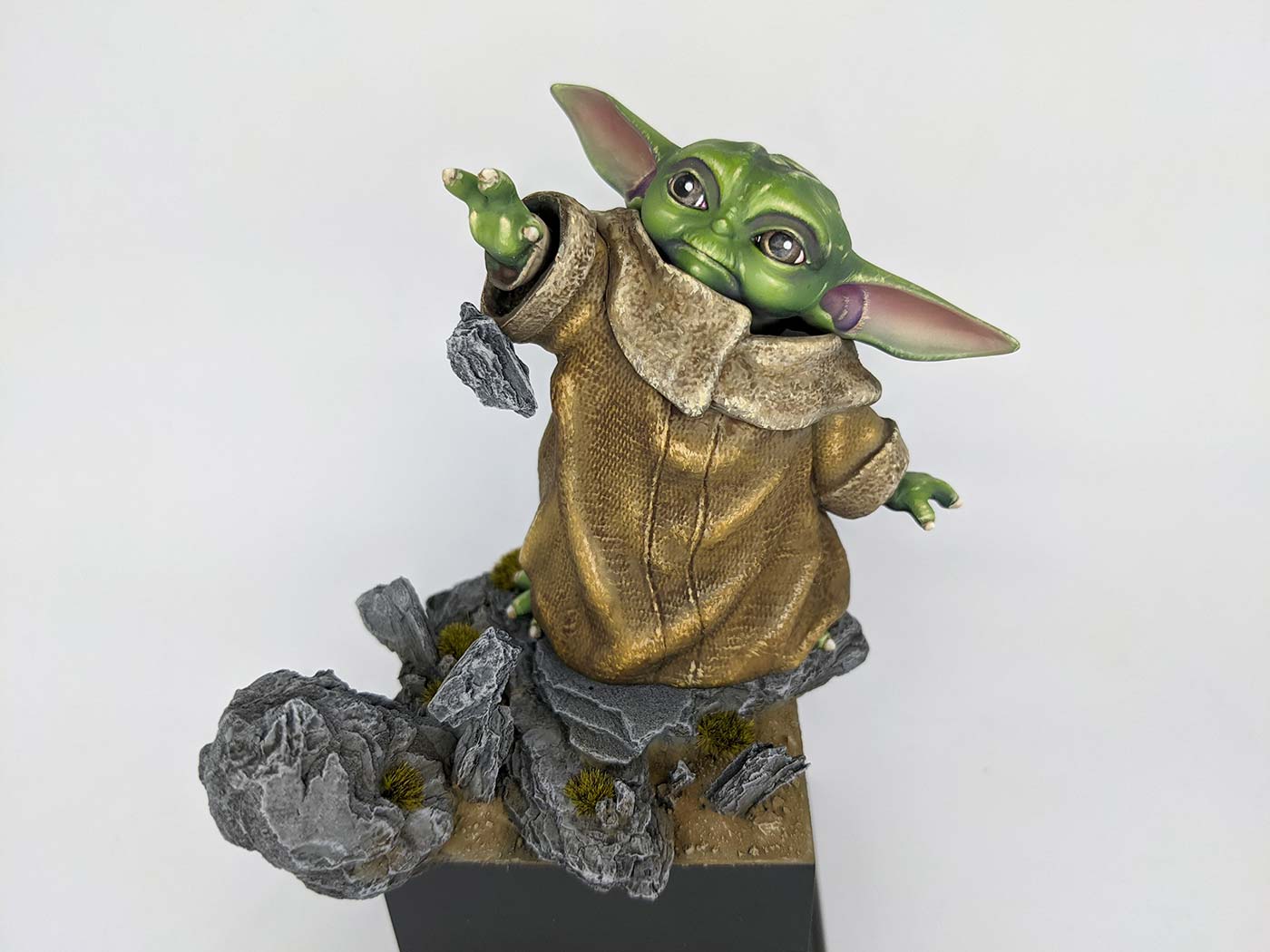 3. Interview with Pintureando Miniatures – Do you have any other 'creative' hobbies you do?
"I am a computer engineer so i have to admit that I am a technology geek. That's why I always try new things or integrate new tech and tools in my painting sessions or in my miniature photo/video sessions.
On the other hand, I love video-games and TV films/series, so I think we can always take inspiration of great designers and artists of these games or films for our miniatures." 
4. Interview with Pintureando Miniatures – What is the miniature you have painted that you are the proudest of?
"That's a very difficult question, because I love a lot of them, but one of the miniatures that I have enjoyed painting the most in recent months has been a custom IronWolf Imperial Knight, which has been featured in the cover of the Fantasy Figures International magazine. I have to recommend this great magazine for all the fantasy and sci-fi miniature painters and collectors."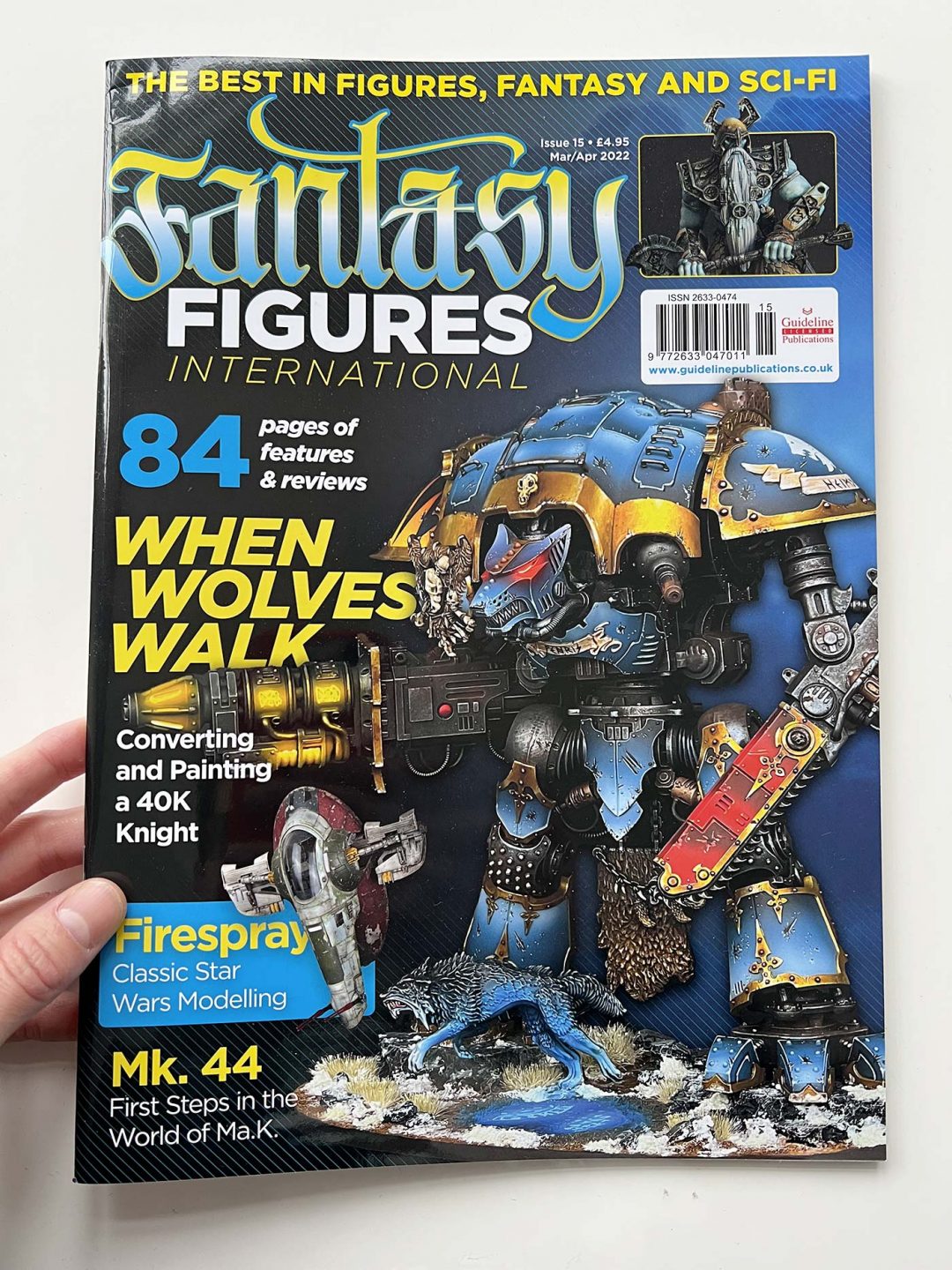 5. What are the most important techniques you think a miniature painter should know?
"Firstly, I think that a painter should start knowing the basis for miniature painting: color theory, base coating, knowing where to put highlights and shadows and how to do it (outlining highlights and shadows), etc.
After that, we could go for more advanced techniques like stippling, wet blending, glazing, airbrushing, etc.
The great part is that nowadays there are a lot of tutorials about how to start and how to improve in miniature painting on the Internet, so it is much easier to start painting than before.
You can see lots of free tutorials and techniques on my blog and on my Instagram account."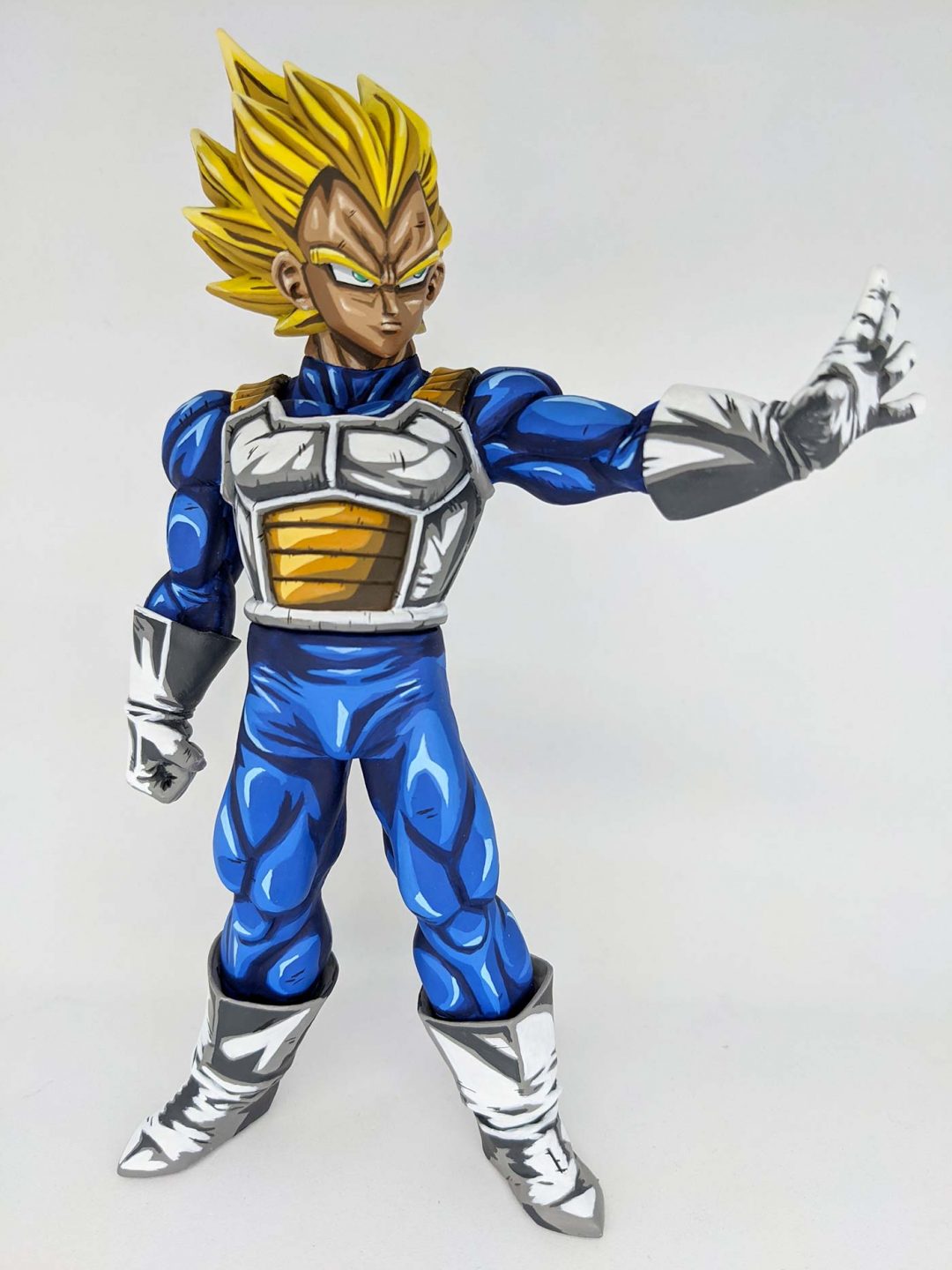 6. Interview with Pintureando Miniatures – Is there a miniature you have already painted you would love to paint again, what would you improve?
"I think miniature painters or artists in general, are constantly evolving and learning, so of course, most miniatures I painted a few years ago, I would paint or approach in another way today.
For example, one way to "revive" a miniature painted years ago in a quick and easy way is, for example, by creating an OSL effect on it so that the eyes fall on that part, and not so much on the quality of the mini's painting (if we painted it years ago). Another way to give a new touch to a mini could be to completely change the base, adding effects of water, puddles, mud, etc."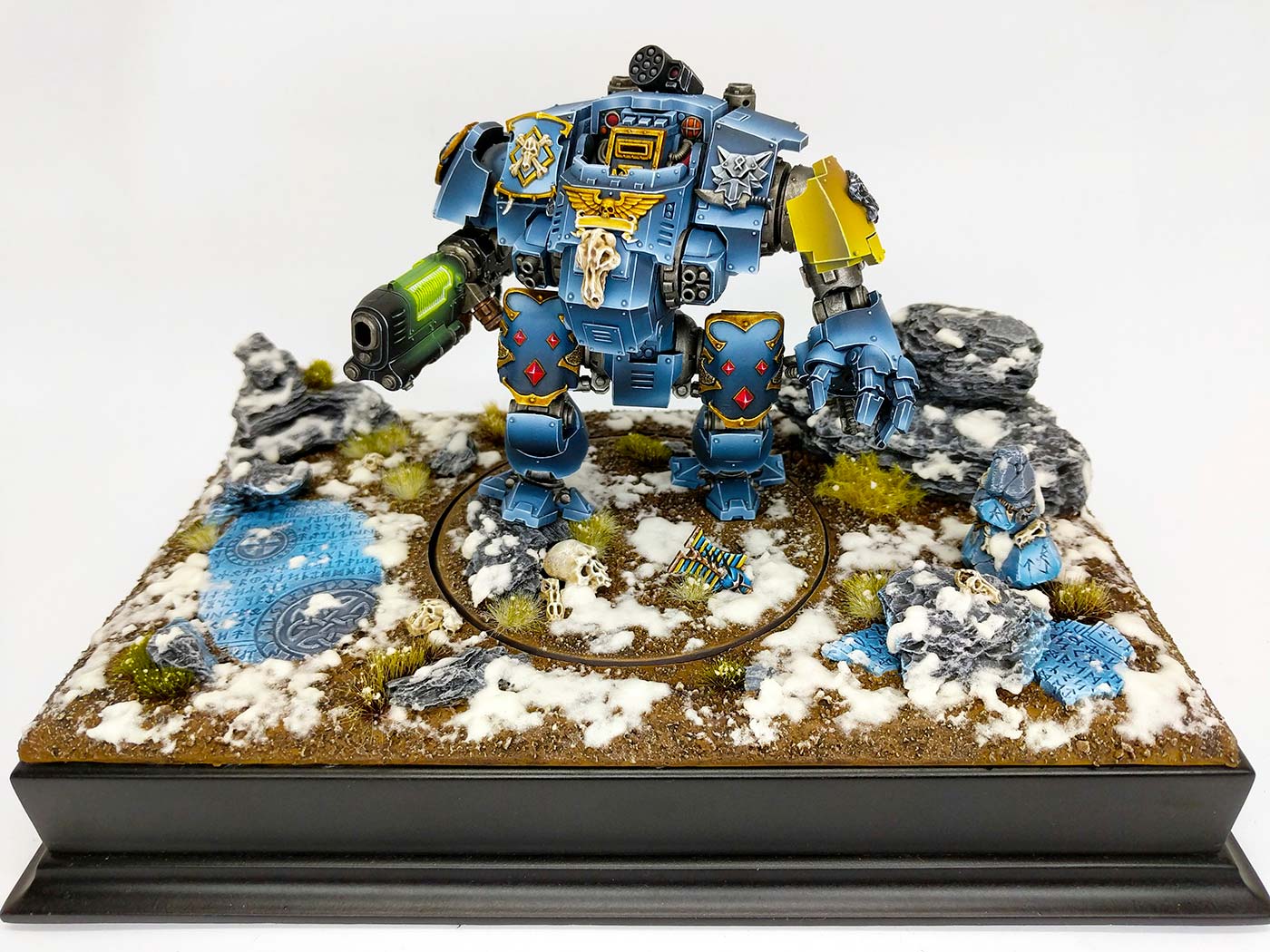 7. Interview with Pintureando Miniatures – Have you ever used oil paints in your work, what do you think about them?
"At this moment I always use Vallejo Acrylic paints on my miniatures, so I have hardly used oil paints and I am not a big fan of these paints, but from time to time I like to experiment with them and try new things. I think it's so much fun!" 
8. How long does it take you to finish a standard 32 mm scale model, on a good day?
"It will depend a lot on the quality of the painting, as well as the amount of details that the figure has or if I want to try new things in that project. It could be an interval between 5 and 10 hours more or less for standard or small miniatures."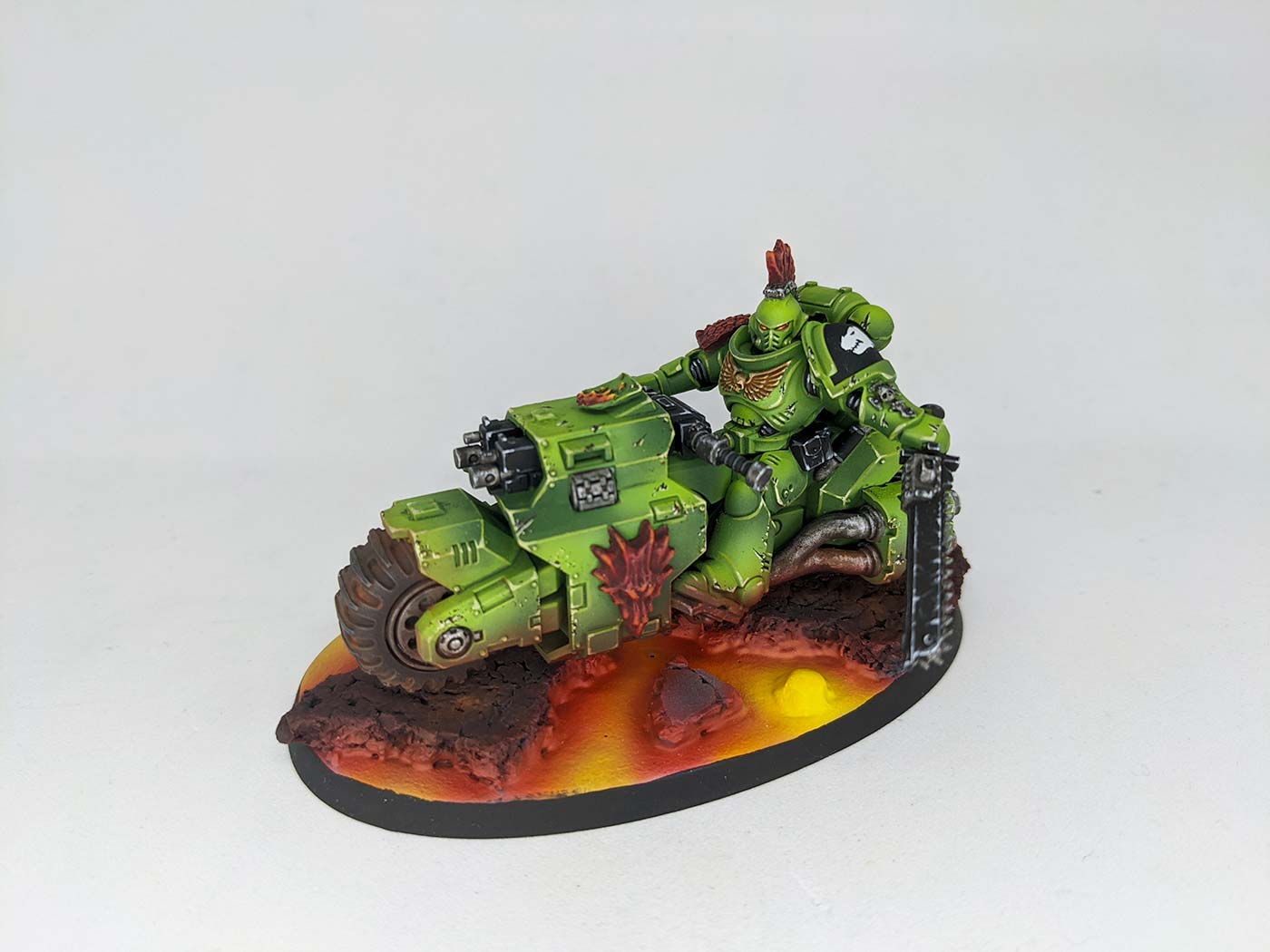 9. What advice would you give to newer painters in terms of setting hobby goals for the coming year?
"Paint, paint, paint and.. Paint!!
Read and watch lots of tutorials and then try them in miniatures. At the same time, try something different in each miniature you paint! It is important not to be afraid to try new things and make mistakes, because it is the best way to learn. There have been times when wanting to experiment, I have ended up repainting the whole miniature. This can be frustrating at first, but when you realise how much you have learned and how it will help you in future projects the pain is eased – a little!"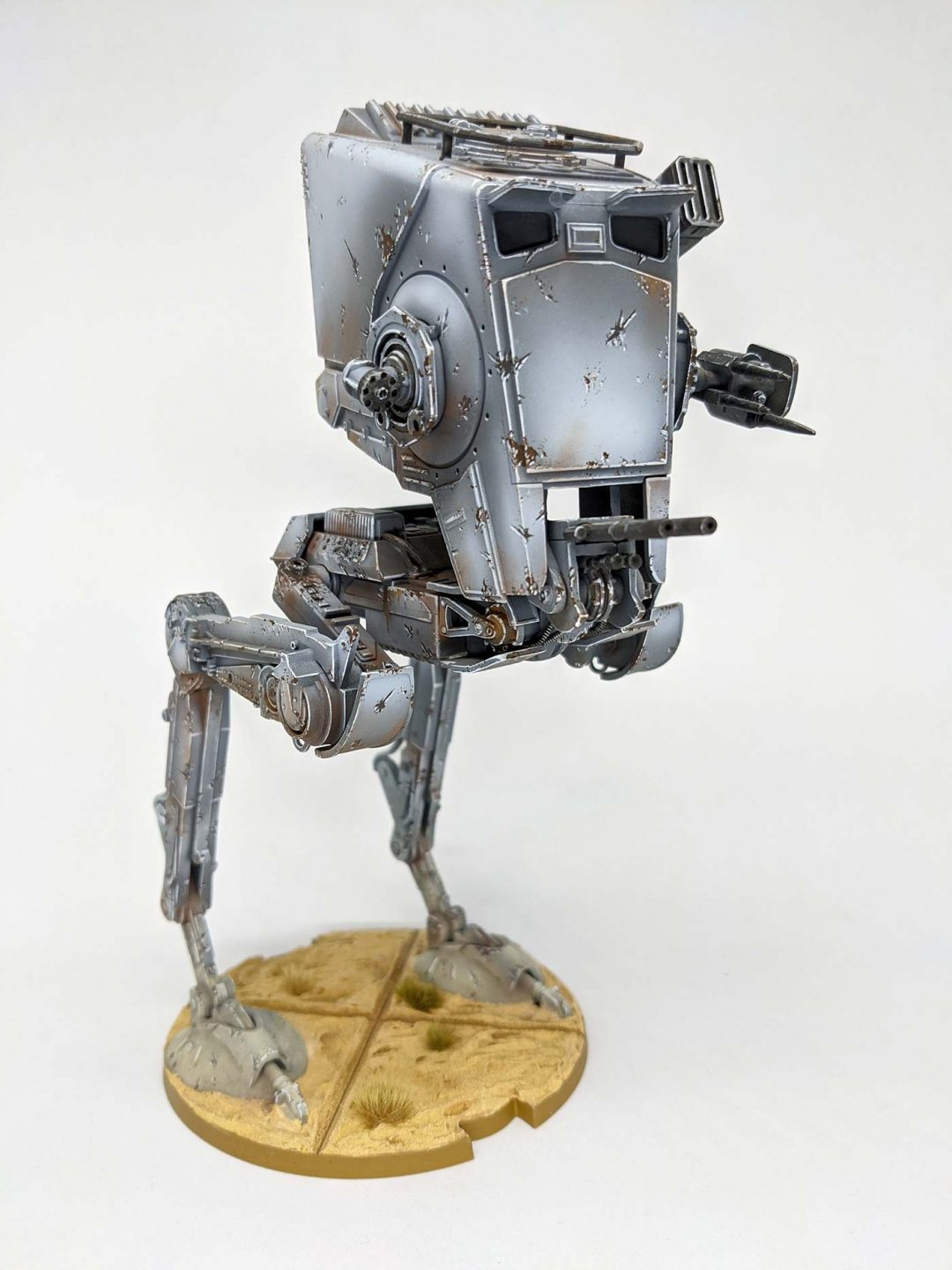 10. Do you have any new or exciting painting projects to share for 2022?
"I am planing several projects to be published in the Fantasy International Figures Magazine for the next months.
On the other hand, I will release a new big tutorial in collaboration with Vallejo and a new paint set they are going to release, but I cant talk about that yet! 🙂
And there will be lots of new projects for this 2022!"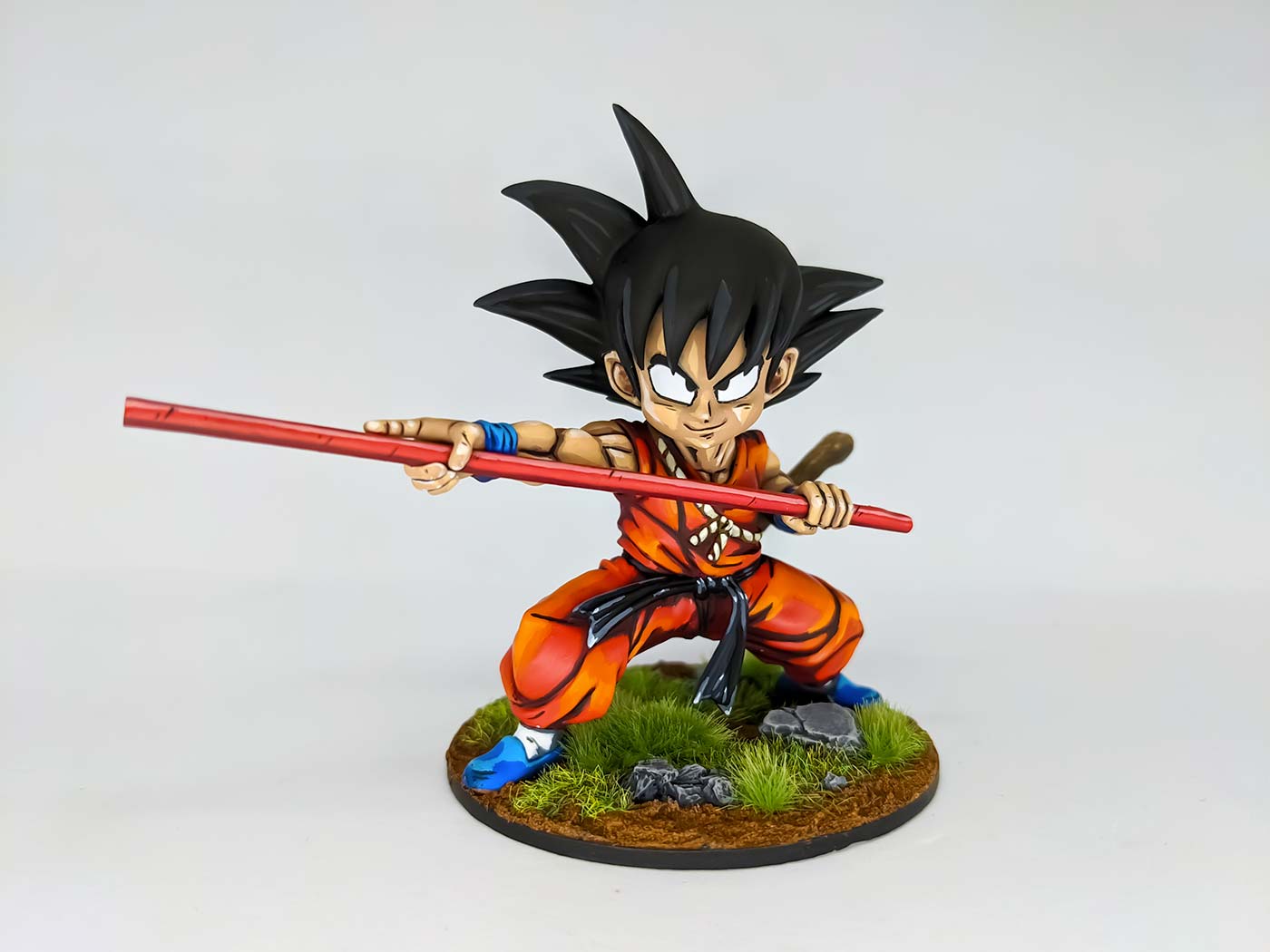 Redgrassgames In Jon's studio: