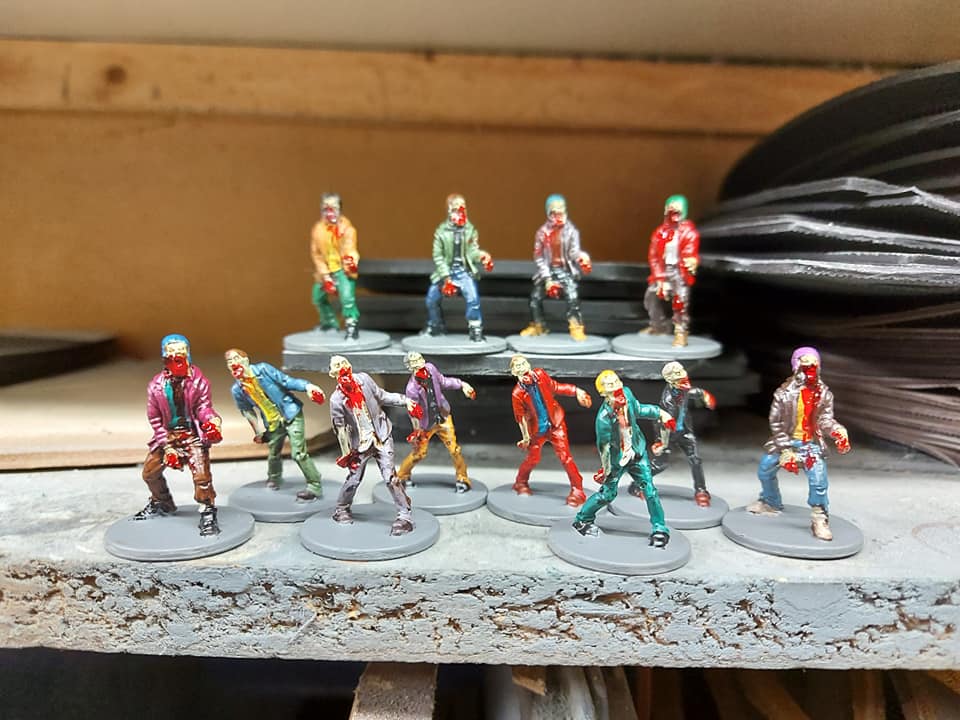 At RedGrassGames, we like to support all kinds of painters! Let us introduce you to Scott "The machine" painted miniatures. He's always been fast at painting miniatures… Hence his artist's name! Discover how fast he can be. Here's his story.
Can you introduce yourself a little bit? Why have you chosen the name "Scott The machine Painted miniatures"?
I am a self-employed shoe repairer and (prior to Covid) was running a martial arts club once a week. I'm also dad to two young girls aged 6 and 1 and a husband with an amazing wife. On top of all this I paint minis and, if I have the time, play the odd game.
I used to collect and paint games as a child, then stopped and started over the years. In late November 2015, I started to get back into painting and found out about Kickstarter, where I backed a few games. Then I got asked to paint some ninjas in exchange for a game. Next thing, I was painting to fund the hobby.
People started to notice how fast I was at painting (being able to paint at work helps). I kept getting called 'Machine' so it made sense to use it as a name for my page, which was set up around July 2016. My page was mainly created as a place for me to record my work (not that I can ever find anything in the thousands of pictures there!)
When did you start painting miniatures?
I have more or less answered that above, but I've now been painting almost 4 years continuously and in that time I've approximately painted 11,000 minis.. Last year, my best was around 3,700!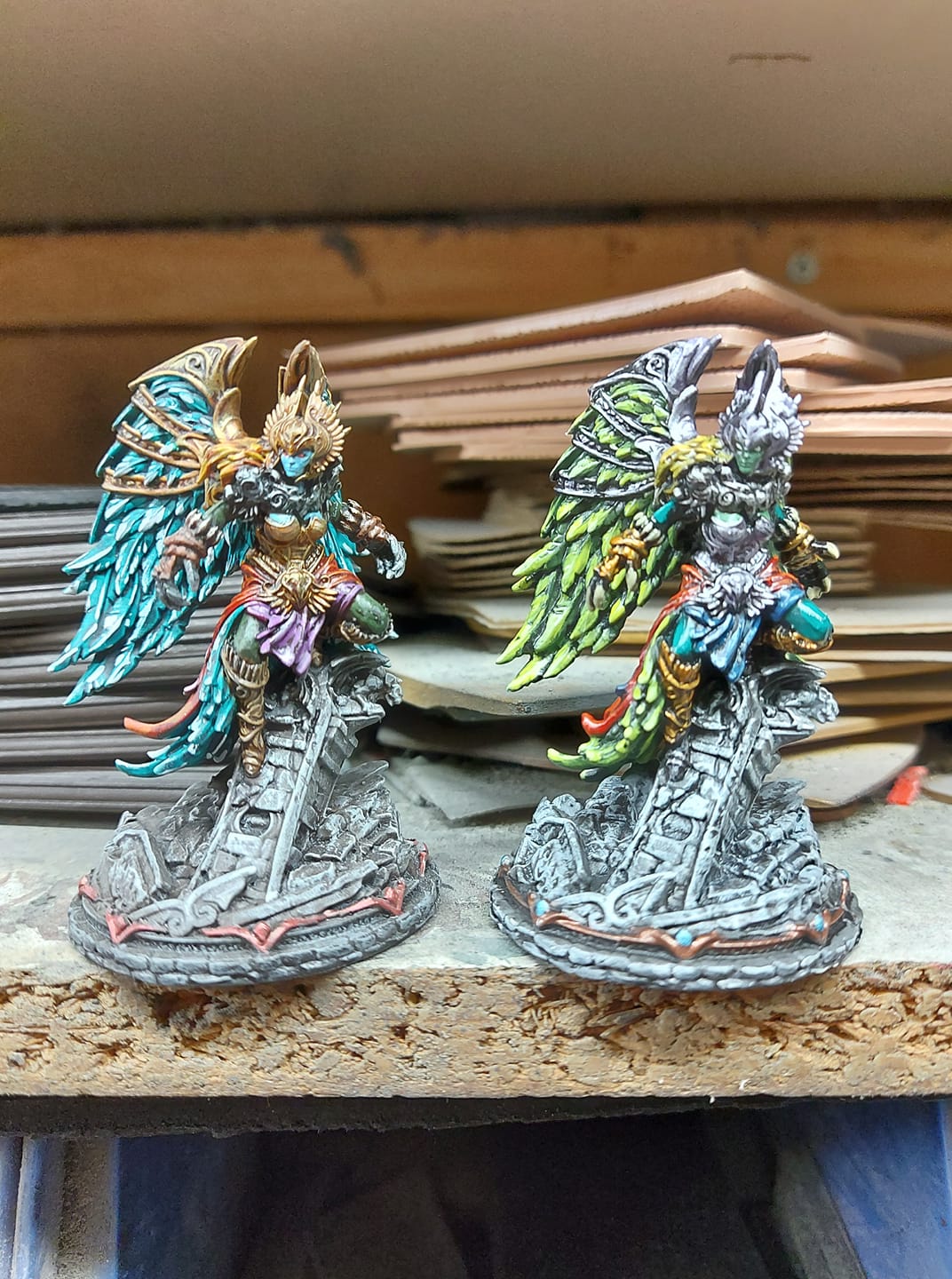 Why have you started miniature paintings? How have you discovered this hobby?
Me and my friends used to paint in our teens, then in my late twenties Lord of the Rings came out. I had lots of it and then for some reason I stopped painting for ten years. This may be due to all the martial arts I was doing at the time. But now I'm older I am painting more than being thrown about in Jujitsu etc. But I also achieved my goal of 5 black belts.
How many miniatures can you paint in a day?
Today I painted 17, I did 40 in 11 hours once as I thought they had to get from the UK to the US in a week… it wasn't exactly the case. Best was 165 in a week.
Where do you get the inspiration from?
I guess in most cases I look at artwork and try and copy it but with my own vibes in some cases.
What are the most important techniques a miniature painter should know?
Okay I'll be honest, I get an image, grab some paints and go for it. Do I know loads of techniques? Possibly. Do I know what they are all called? No, not really. I enjoy painting and challenging myself by painting X amount of minis in X amount of time.

Which miniature you painted are you the proudest of?
There have been numerous minis I'm proud of. My hundreds of Arcadia Quest, a bust I won and painted, recent DC minis I was asked to paint, I guess there are lots more.
Have you ever participated in a competition or winning an award? Tell us which award you are the proudest of?
I almost entered a competition once. I had to buy the item and when it arrived I wasn't inspired, but when I went to paint it, part of it broke and wasn't fixable. That's as far as I got. I share just about everything I paint on my page – some of it might get likes, some of it won't. I guess as long as the person I'm painting for is happy then that's all that matters.
Where to follow him?
His Facebook page : Scott the machine
His Instagram : https://www.instagram.com/scottthemachinefairburn/
Like Scott, speed up the painting process with Redgrassgames painting tools:
More news and tips about miniature painting: https://www.redgrasscreative.com/news/