Interview with Shige Matsui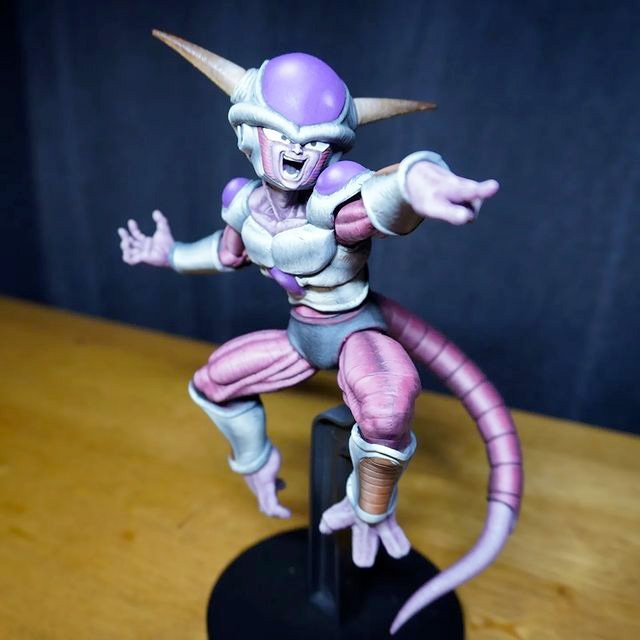 Interview with Shige Matsui. Shige started painting in 2017 and from there, never looked back! Shige is well-known for his distinctive brushstroke approach to NMM, and his 'glow-up' of anime figurines. At Redgrassgames we work with the best, so naturally we had to ask Shige onto our interview series. Shige was kind enough to reply to a few questions so we could all get to know more about himself and his hobby. 
1. Interview with Shige Matsui- How long have you been miniature painting? How did you start?

" I started miniature painting in 2017. I didn't have any hobby back then but fortunately I met Mr Sugano in Sapporo, my hometown. The man is a successful businessman and also brilliant hobbyist. He taught me about miniature painting from A to Z. After a while,  Master Sugano opened a cafe "boiler" which was the first miniature shop in Japan."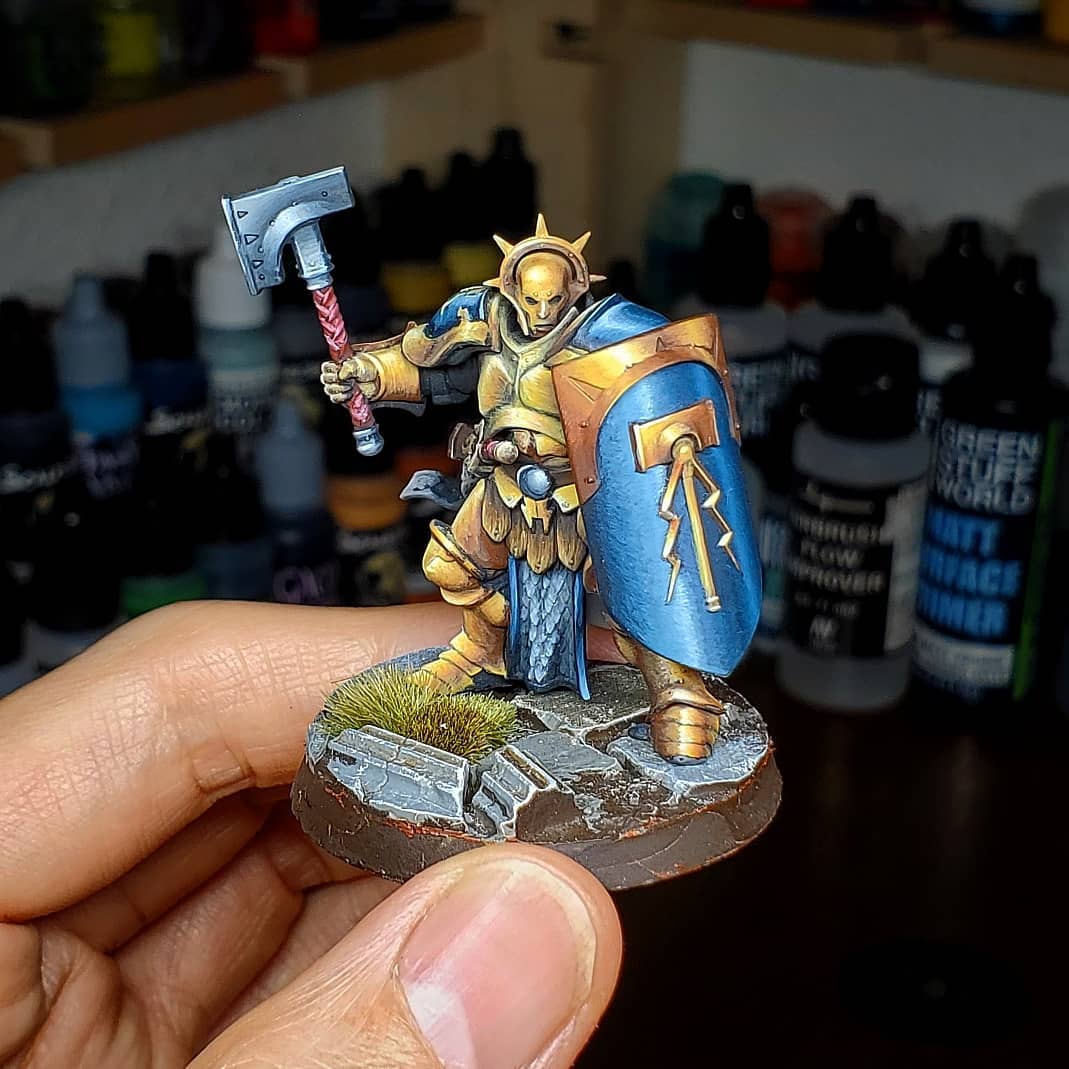 2. Where do you get your inspiration from?
"I believe I get a lot of inspiration from movie, drama and anime. Also I love illustrations and content arts; Syd Mead, H.R.Giger, Akira Toriyama, Katsuhiro Otomo and Shigeru Mizuki are some of my favorite artists. Of course Japanese Kaiju from Godzilla and Ultraman inspired me very much as well 🙂"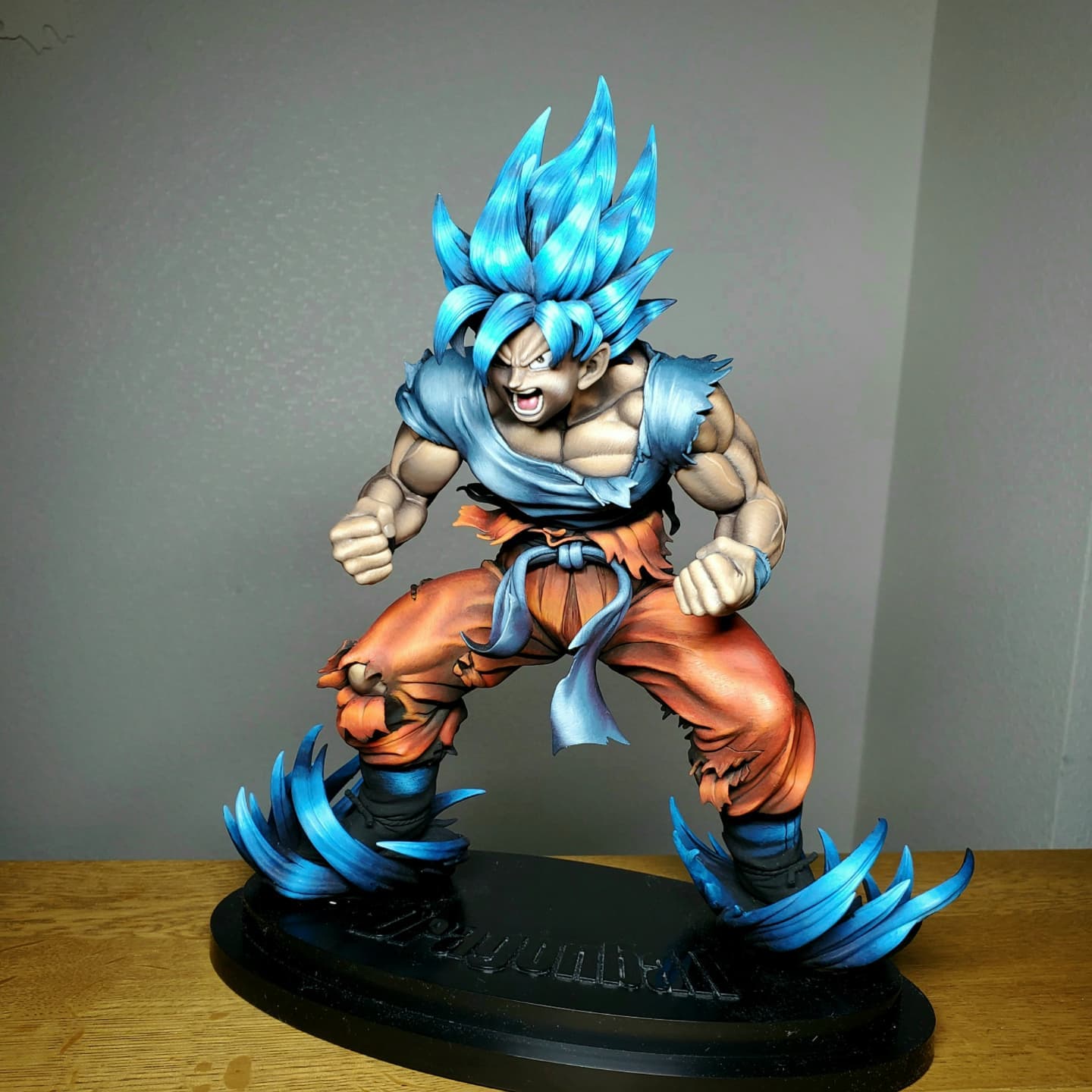 3. Interview with Shige Matsui – Do you have any formal artistic background or qualifications?
" I have zero artistic background. lol " 
4. Interview with Shige Matsui – Where do you paint, at your home or do you have a studio?
"When I started painting, I often went to "boiler" and received instruction from the owner while I was enjoying a good coffee. But now I usually paint in our apartment. We don't have many rooms but my lovely wife kindly let me have my painting space. She is very supportive and I cannot thank her enough."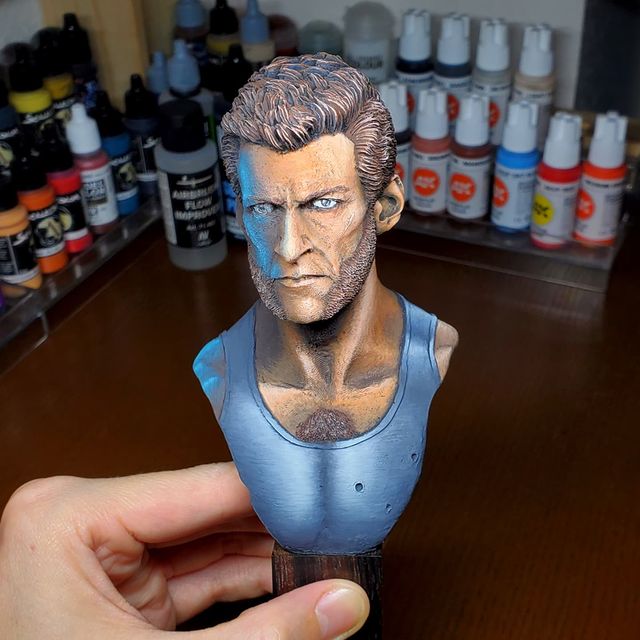 5. How do you begin your work day, or how do you organize your day at work?
"I'm supposed to paint on weekend because I work at a company on weekdays. Before I start painting a mini or figure, I tend to spend time for thinking of a concert and plan. At the office, I cannot paint but can imagine how I want to paint in my mind. After I organize my ideas for painting, I start from spraying surfacer with airbrush, AIRTEX INFINITY."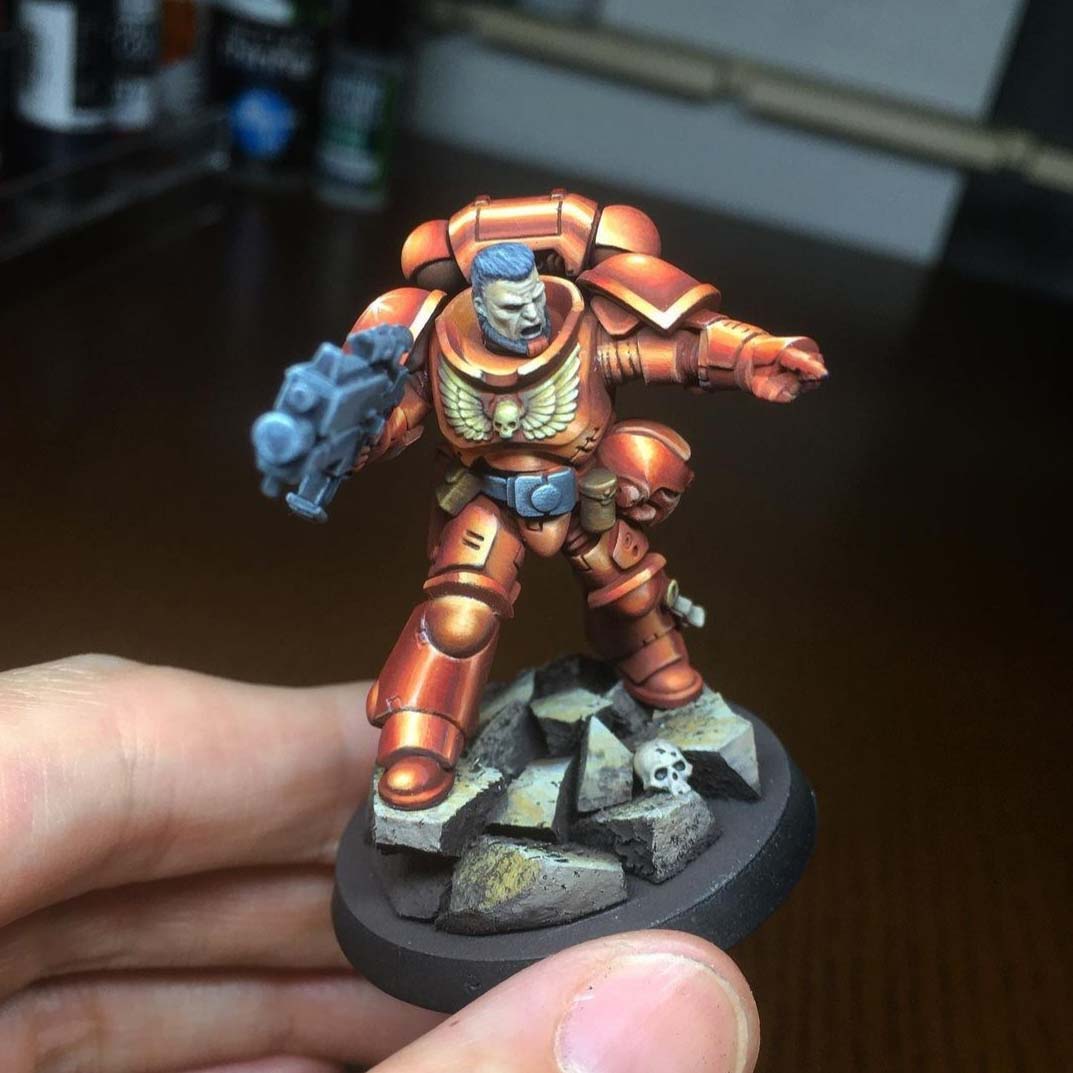 6. Interview with Shige Matsui – Do you have any other 'creative' hobbies you do? Do you feel they benefit one another in any way?
"I have own brand "Miniature Painter" and make some T-shirts and Hoodie. My another hobby is creating short films. For the purpose of promotion, I made an one minute movie last year with my friends. I don't know if these two hobbies are interacting in some way but I can say I have not only indoor hobby but also outdoor hobby 🙂 Please enjoy the short film as below,
https://www.instagram.com/tv/CX1LTvBJQjI/?utm_medium=copy_link
"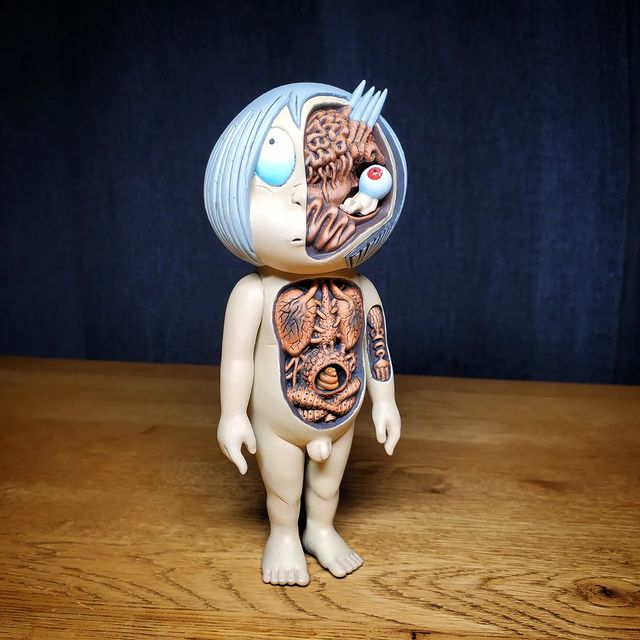 7. Interview with Shige Matsui – What are the most important techniques you think a miniature painter should know?
"The most important tip for miniature painting is to know "techniques are not important" in term of enjoying this wonderful hobby. Keep painting! Never stop the brush! Miniature painting takes a very long time as everyone knows and I also often think I don't want to do this anymore. But when I complete the project, I always experience a sense of big satisfaction and it encourages me to move on to the next project. I believe techniques will come after our passion." 
8. From your experience, what were the most difficult techniques to learn and to master?
"Painting on flat parts is always challenging for me. The shape helps us paint good because for instance bumps and bips tell where the brightest and darkest point are. But if it is a flat, we need to decide how we want to make it look. It is also a beauty of miniature painting."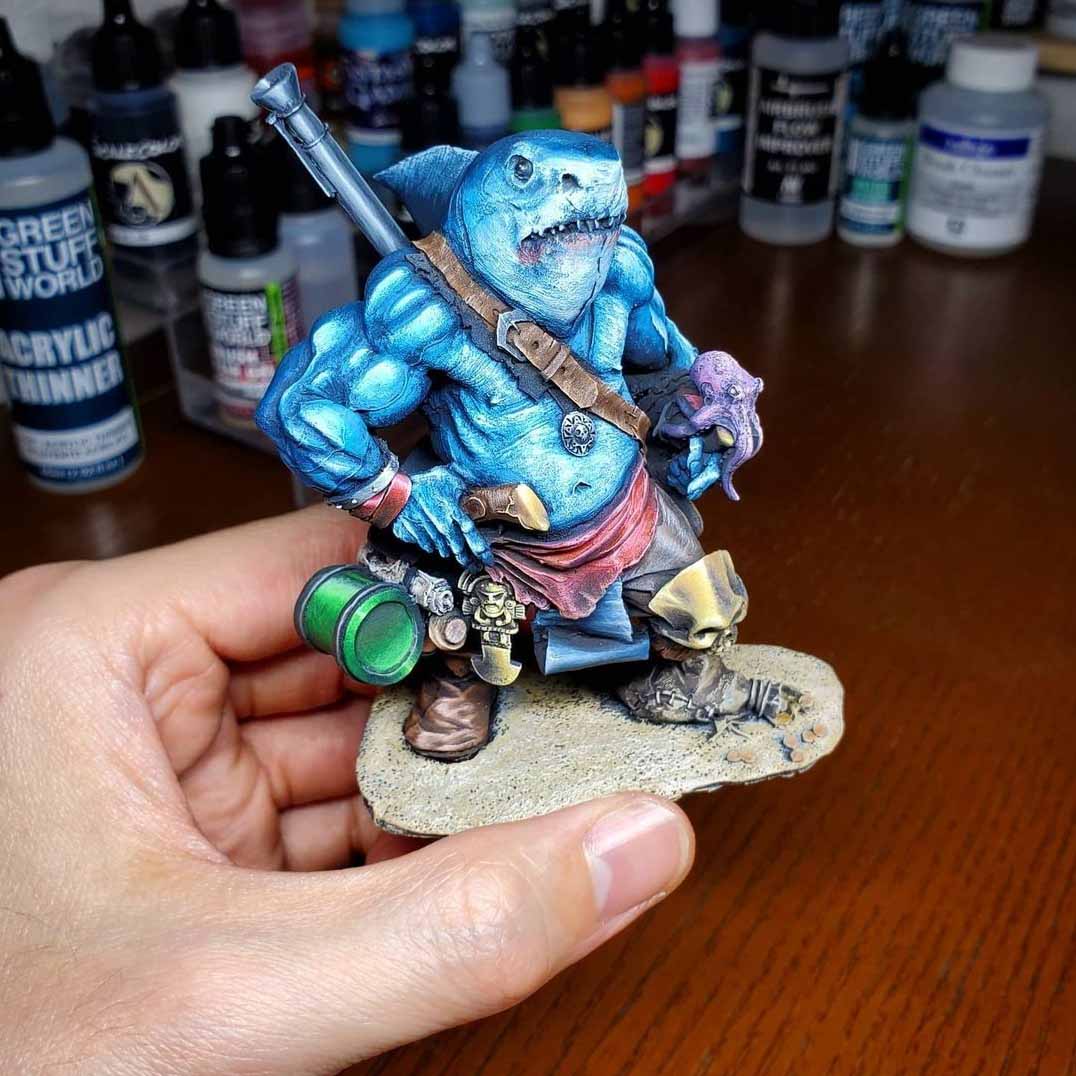 9. Is there a model you have already painted you would love to paint again, what would you improve?
"I am a big fan of Neko Galaxy. Their minis and arts are super cool. I painted "Nancy" last year. I can enjoy painting her again and also want to challenge different minis from their products."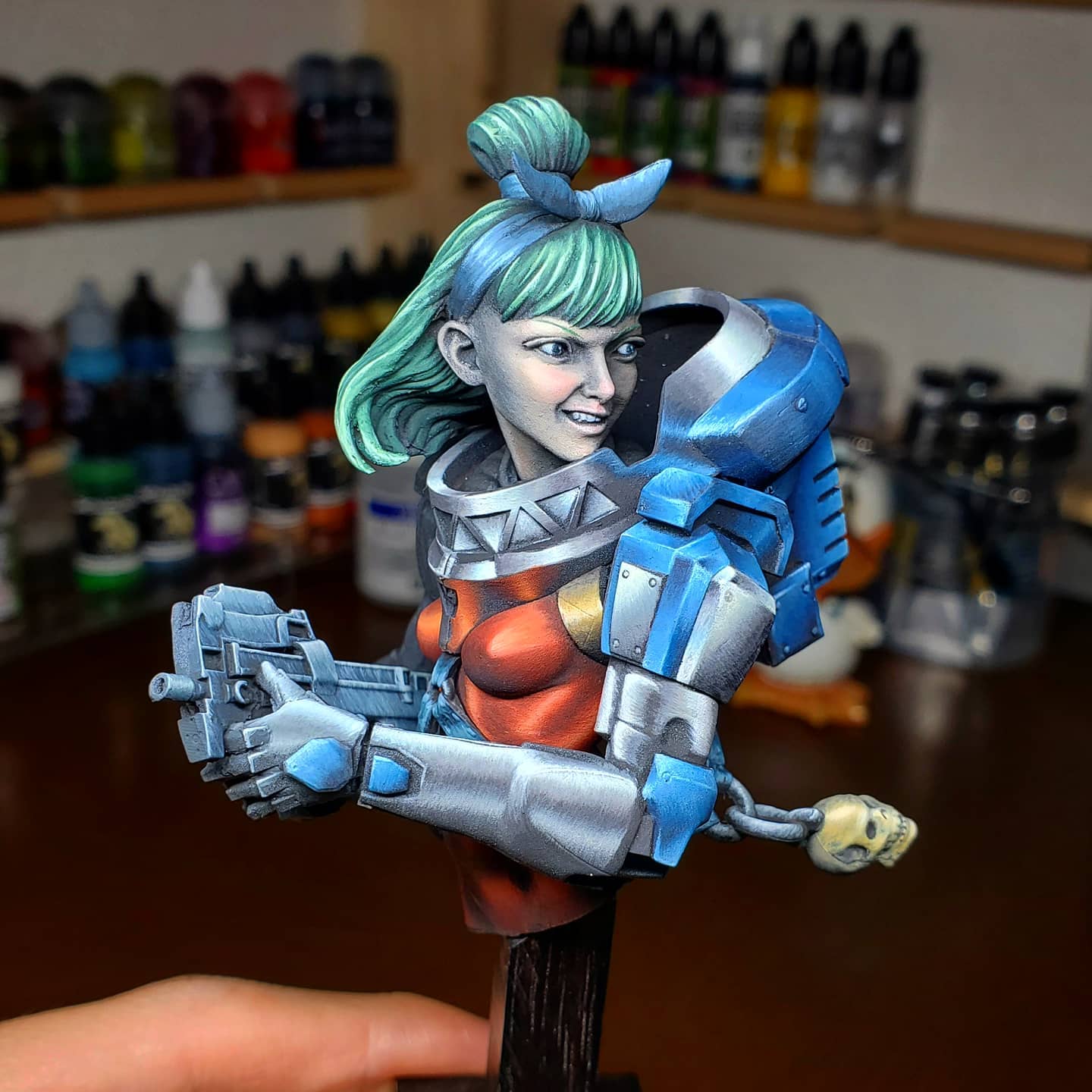 10. Do you have any new or exciting painting projects to share for 2022? New channel? a book? painting classes?
"Recently I have received many commissions for painting DragonBall figures and PVC figures. I know many toy collectors and toy creators and they started paying attention to the traditional method of miniature painting. My present project is making use of the techniques on many kinds of figures. I everytime share my challenges on my Instagram account 🙂"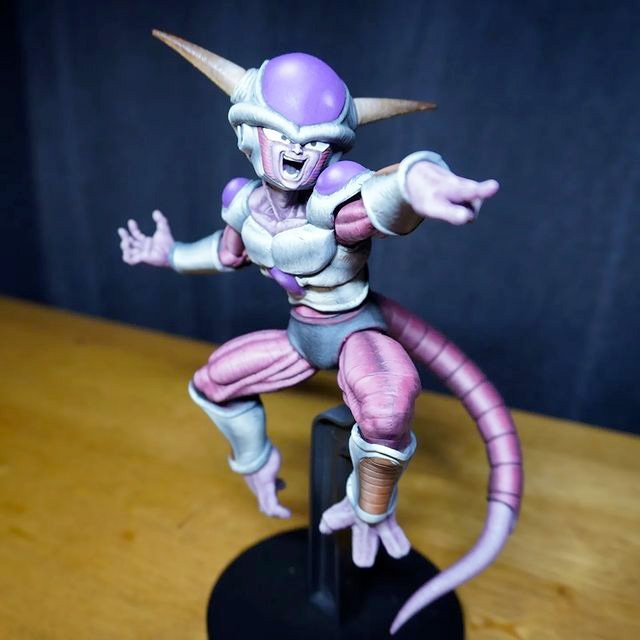 11. What is your favourite color?
"My must have colour is Muddy Yellow. It does a really good job when I make gold NMM. It is hard to imagine that this muddy color turns into beautiful gold but it does. When it comes to NMM, mid tone is very important. Making brightest part is very easy because it's white. But if you want to express "metal" using no metallic colors, smooth gradation with mid tone is essential. Dark Purple is also very helpful for creating the shine of gold."