Interview with Tael Painting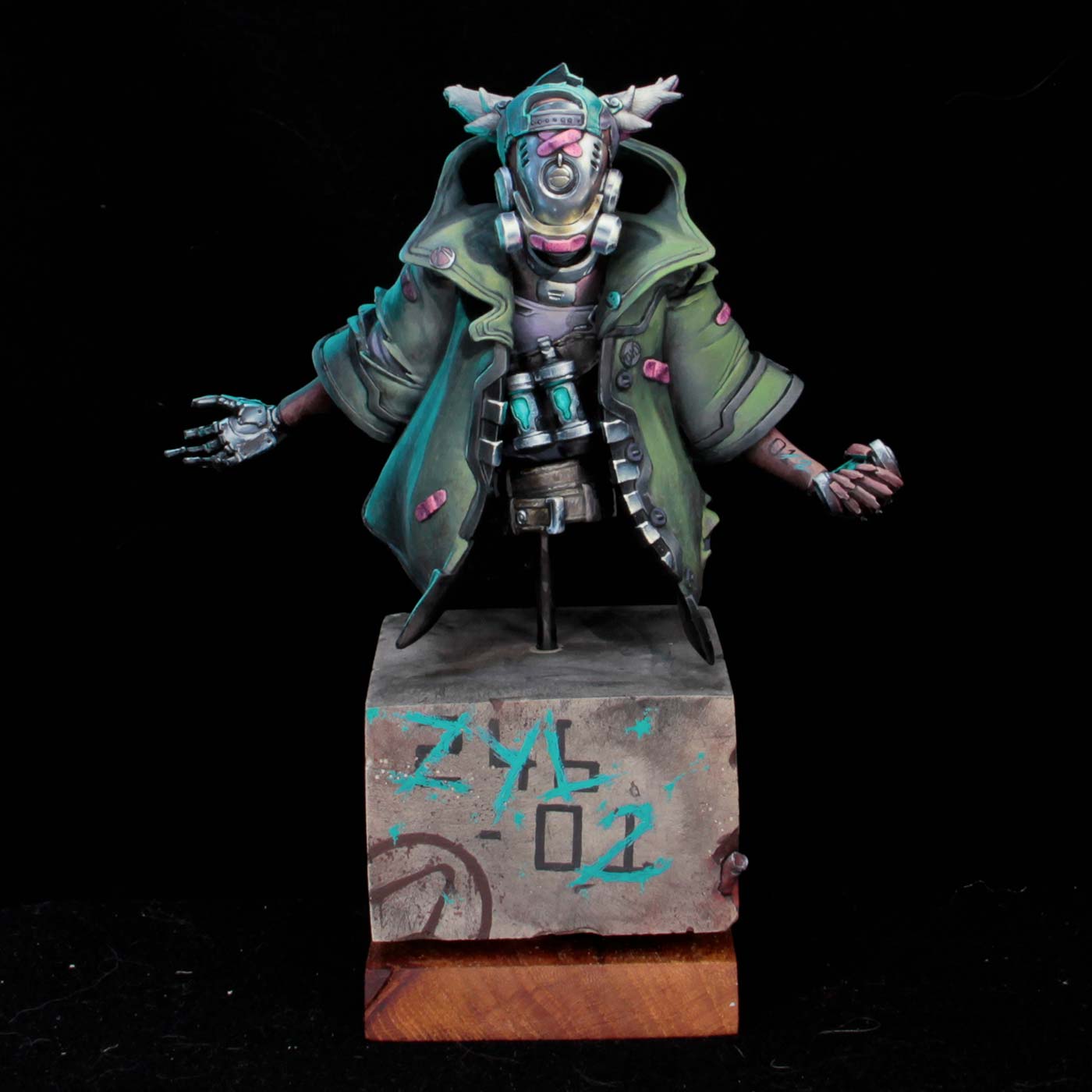 Interview with Tael Painting. French painter Thibaut Rahm is one of the newer painters we have supported this past year. As @tael_painting online, you will have seen his amazing awarding-winning busts and large scale models.  At Redgrassgames we love to support such talent, so naturally we had to ask Thibaut all about himself and his hobby top tips! Read on for more… 
1. Interview with Tael Painting – How long have you been painting miniatures? How did you start?
"I started for a fairly short time around the age of 10 when a friend of mine introduced me to Warhammer when he came back from his family in Great Britain. At that time it didn't last and we quickly moved on, but I remained interested in the Warhammer universe despite everything, especially with video games and books. I resumed painting in 2018 wanting to paint the miniatures for my board games, and I quickly fell back into it – and this time with a lot of motivation to progress." 
2. When did you start painting at what you consider a serious level? What do you think makes a "professional painter"?
"I think it didn't take long for me to really get involved in painting, I would say 6 months after resuming. I was looking to enter small contests online or at local stores. My first really big contest was in 2019 at Octopainting. It was a trigger for me to see so many beautiful figurines painted by people that I discovered during the contest.
I think it's tricky to define a professional painter, in the literal sense by which we mean someone whose only job it is and who makes a living from it. In this sense, I am not a professional, I still have my main profession which is not painting. Personally, I admire professional display and boxart painters, so that's what I'm trying to do too. I find that the quality of painting and exploration is a huge strength of these painters."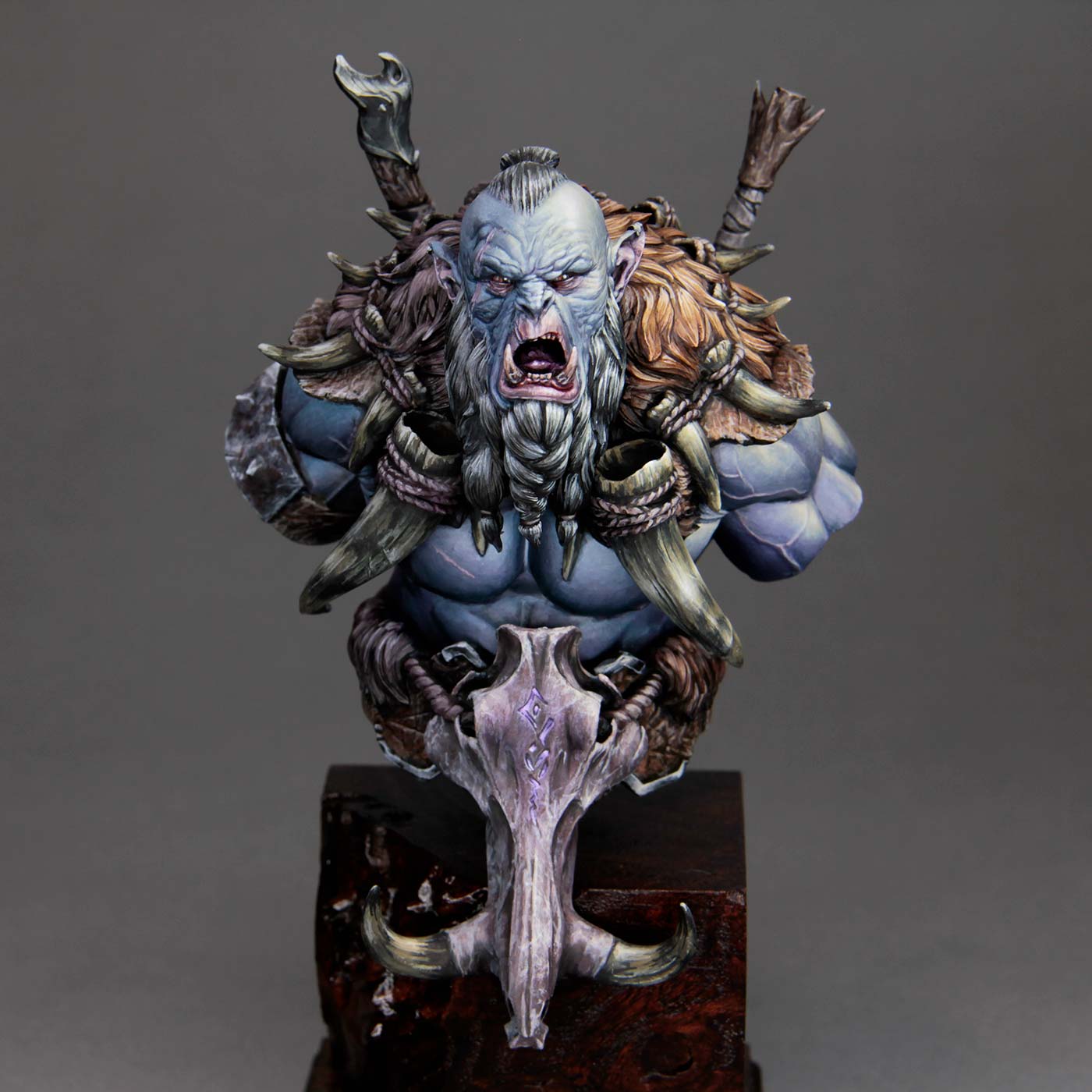 3. Interview with Tael Painting – Do you have any artistic training or qualifications?
"Not at all, I have a scientific background. It was miniature painting that motivated me to educate and train myself to progress and I think I discovered a broader interest in art in general." 
4. Interview with Tael Painting – How do you start a new piece: what inspires you to paint a new miniature?
"I would say that most of the time I have an innate attraction toward certain sculptures, that's how I decide on my purchases. I have this impression that there is something interesting to do with the figurine but I rarely have a clear idea from the beginning of the concept. Most of the time, the project stays in the back of my head for quite a long time until I find the initial idea that I want to put into practice.
Even after finding a main concept for painting a new miniature, I usually let the idea marinate in my head, it allows me to think of additional details to reinforce the narrative or a specific effect that I could try on the figurine in addition to the realization of the concept. As for the painting itself, I really like to start with a brush with a rather rough sketch, it's a pleasant moment with a lot of freedom before having to refine the whole thing."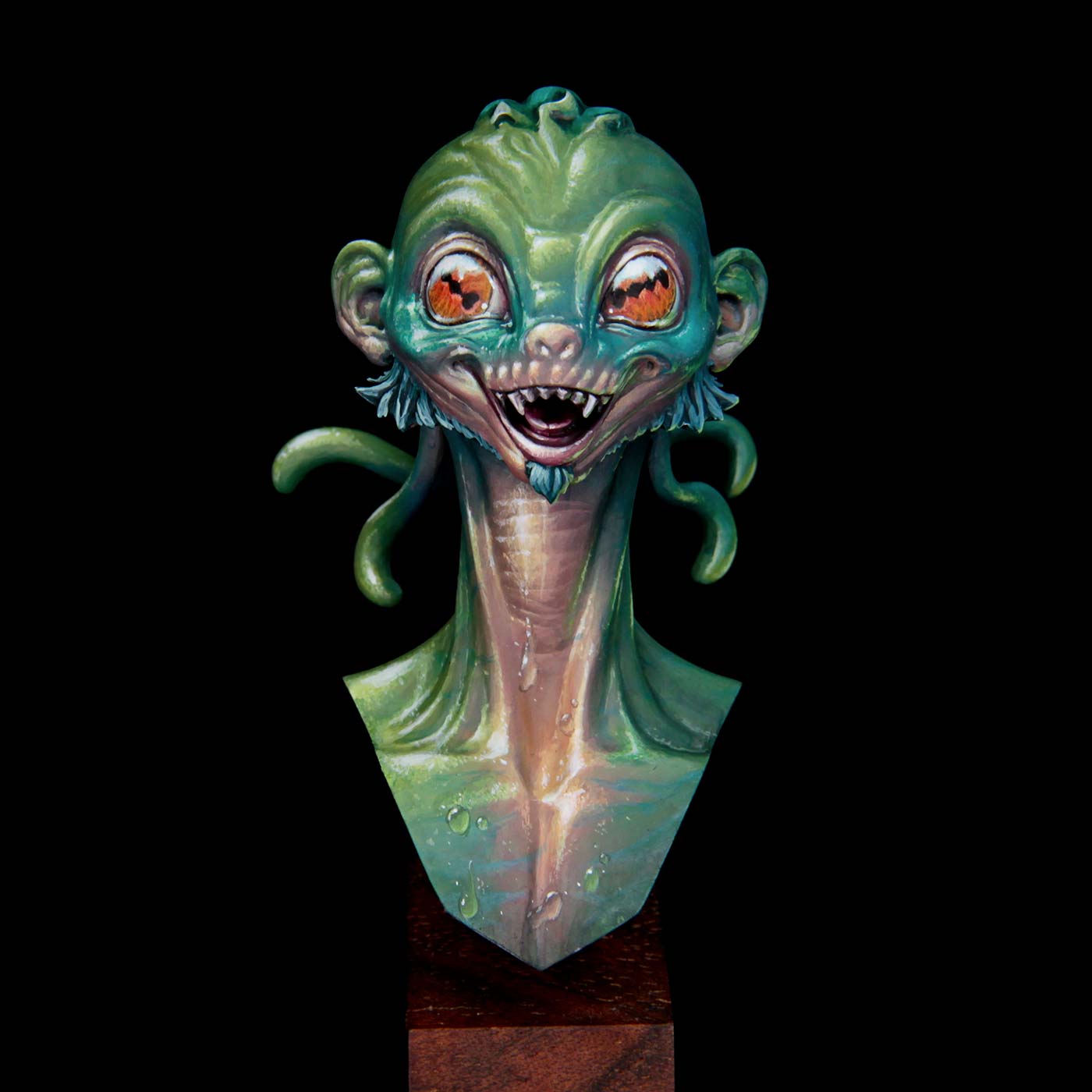 5. What words describe your painting?
"It's not easy for me to describe my painting, I think I don't yet have a style or a defined style like other painters may have. Despite everything, I think that I mainly focus on light and mastering different light sources. That explains a lot my attraction to NMM!"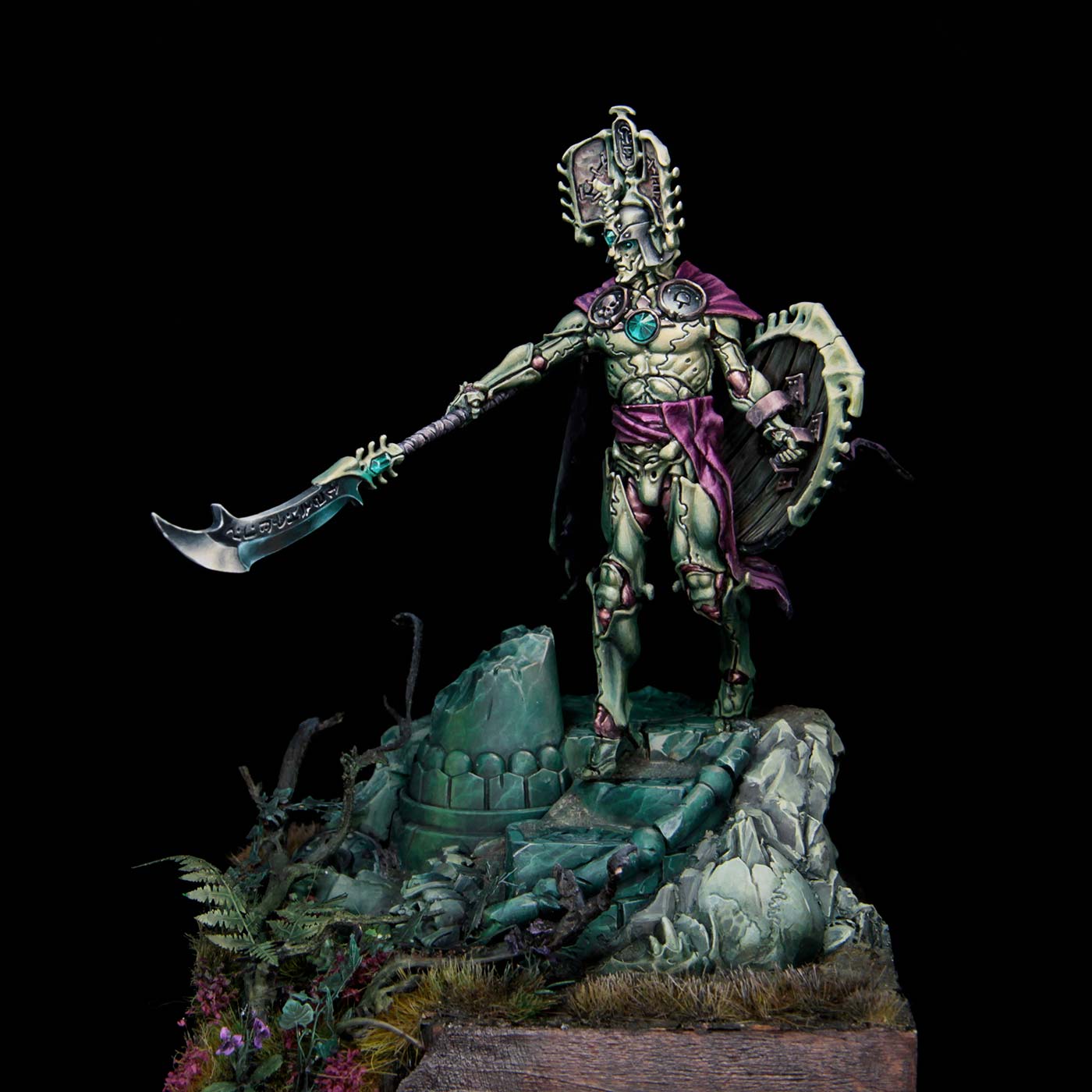 6. Interview with Tael Painting – Have you ever won a prize? Which award are you most proud of? What was the miniature you painted?
"I have already had the opportunity to win several awards. Unfortunately I started to participate in important contests at the end of 2019 and since then most of the contests I would have liked to participate in for the first time have been canceled (Golden Demon, Monte San Savino, Scale Model Challenge..). However, I am very proud of my Best of Show at the last Miniatures Monthly Master but also of the bronze medals that I was able to have during the Miniature Painting Open because the level there was really impressive, all the entries and all the participating painters had a phenomenal level. I had painted Sieghield from BigChild Creatives and my conversion of Katakros from GW respectively for these competitions."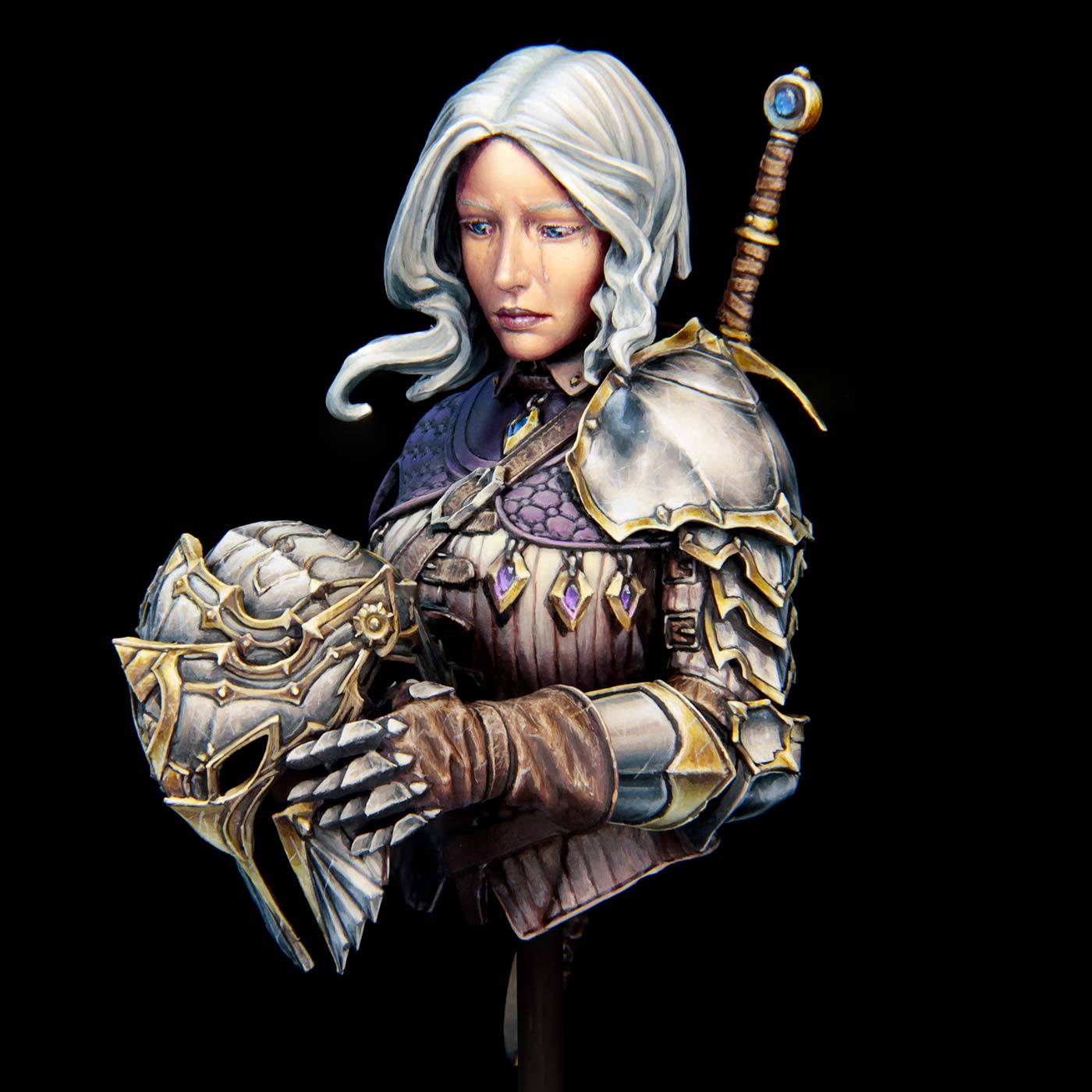 7. Interview with Tael Painting – Is there a model you have already painted you would love to paint again, what would you improve?
"No ! Of course he always has things to improve, more so on miniatures that I painted longer ago but I wouldn't want to spend the same number of hours painting on a miniature that I have again already painted. With my limited time, I often have to make choices about what to paint next, which is why I prefer to focus on painting new things. It is also in the exploration of new ideas and new figurines that I find most of the pleasure of painting." 
8. Have you ever used oil paints in your work, what do you think?
"Yes, I have already tried many times to paint projects totally in oil. The experience is very pleasant and allows you to keep the feeling of freedom at the start of a project for longer. However I always finished the project in acrylic in these cases to refine all the details that I was not able to paint correctly in oil. I hope to try the experience again soon, especially now with more suitable equipment and environment."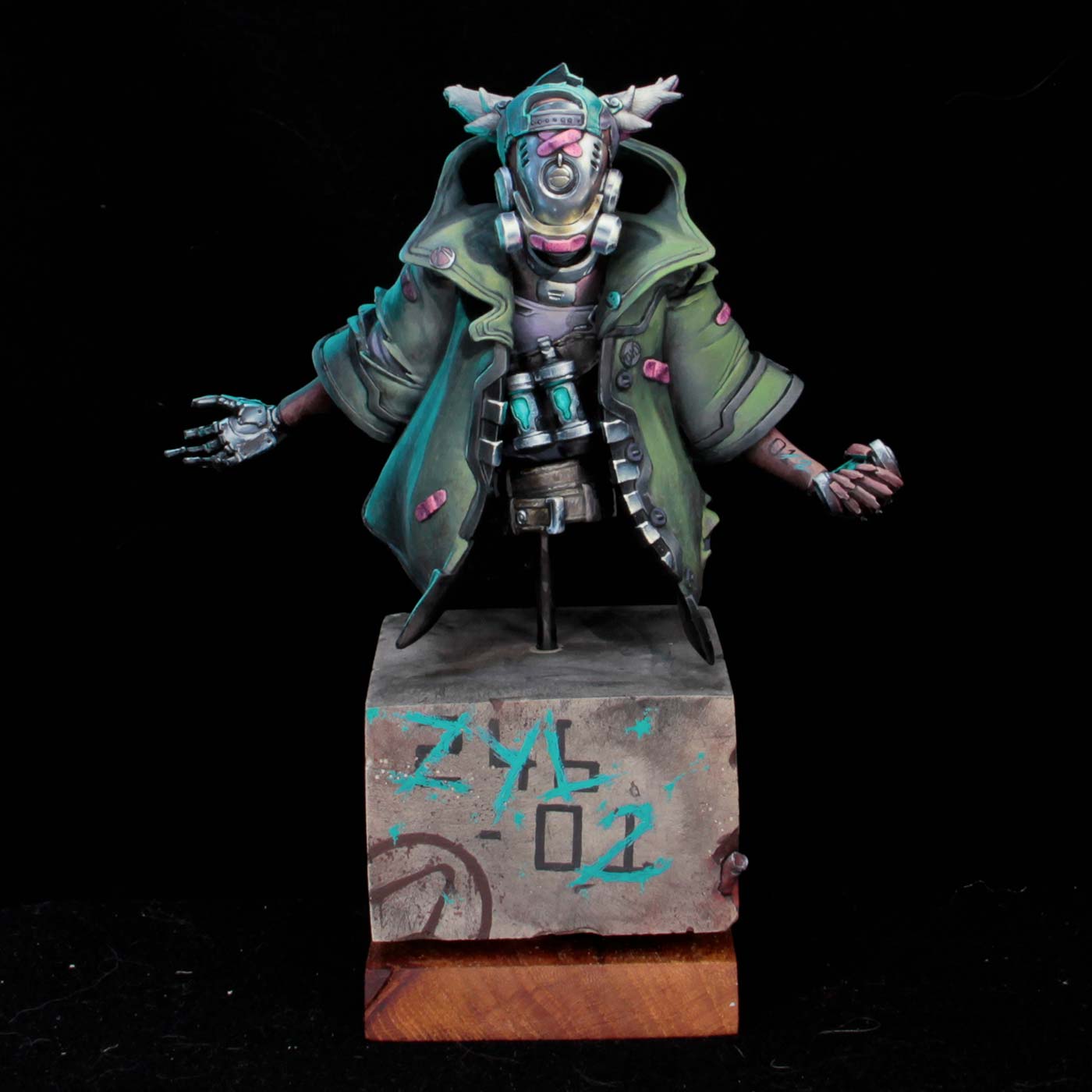 9. How long does it take you to complete a standard 32mm figure?
" I paint a 32mm miniature more and more rarely. Even when this is the case, I often go for fairly large miniatures in this scale (Katakros, Sigvald, etc.) and always for a high level of paint. The best answer I can give is that I usually spend at least 10 hours on a figure!"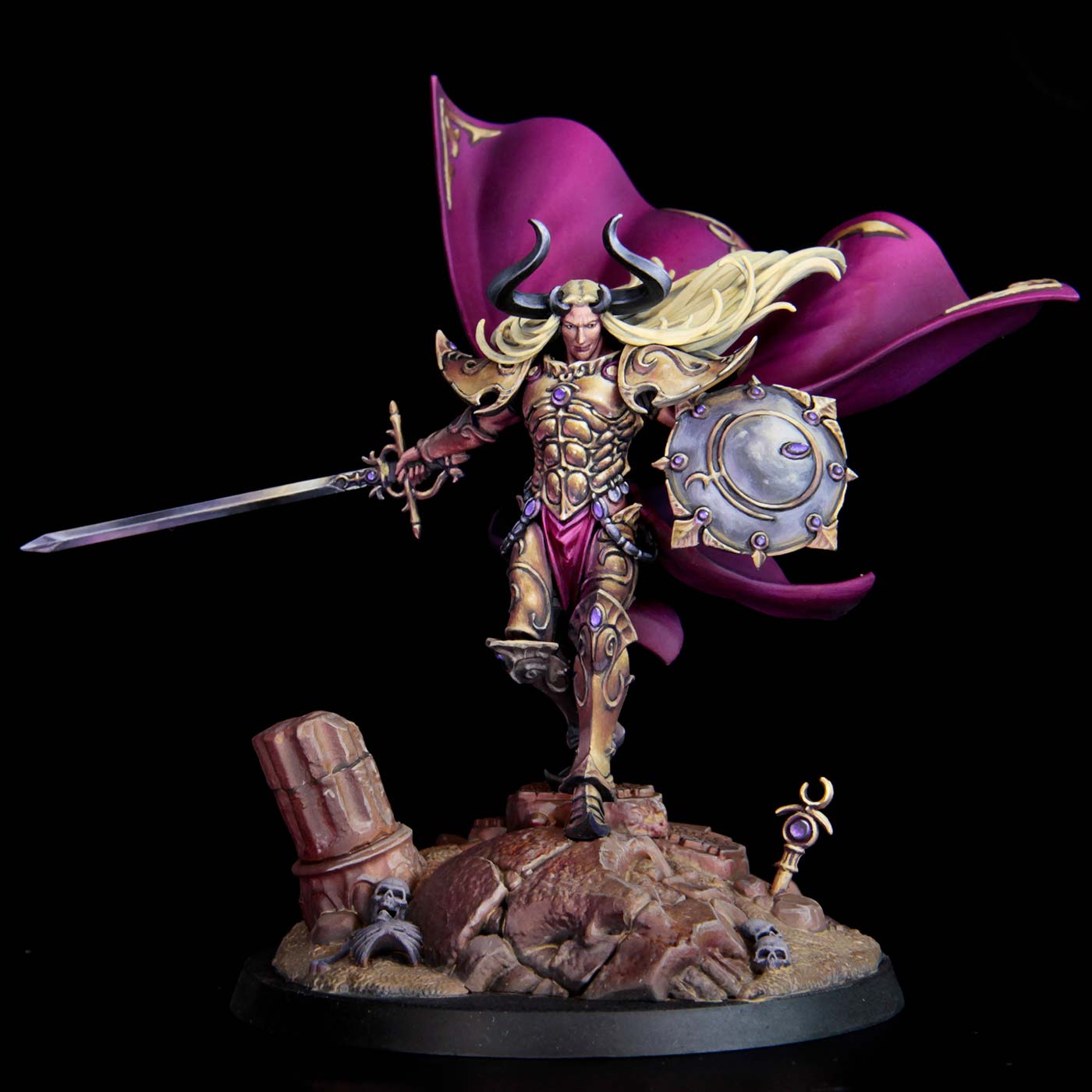 10. What advice would you give to someone interested in taking the plunge to become a professional painter?
"As I mentioned before, I'm not a professional in the sense that I don't live exclusively from painting. But I think I can advise people to really think about what they are looking for in professional painting and what they like about painting. I knew, for example, that I didn't like army paint at all, or paint that sacrificed quality for speed. For me it was therefore important to target well and look for opportunities for painting for collectors or box art. So I think it's important to know your preferences and the constraints associated with them before embarking on professional painting."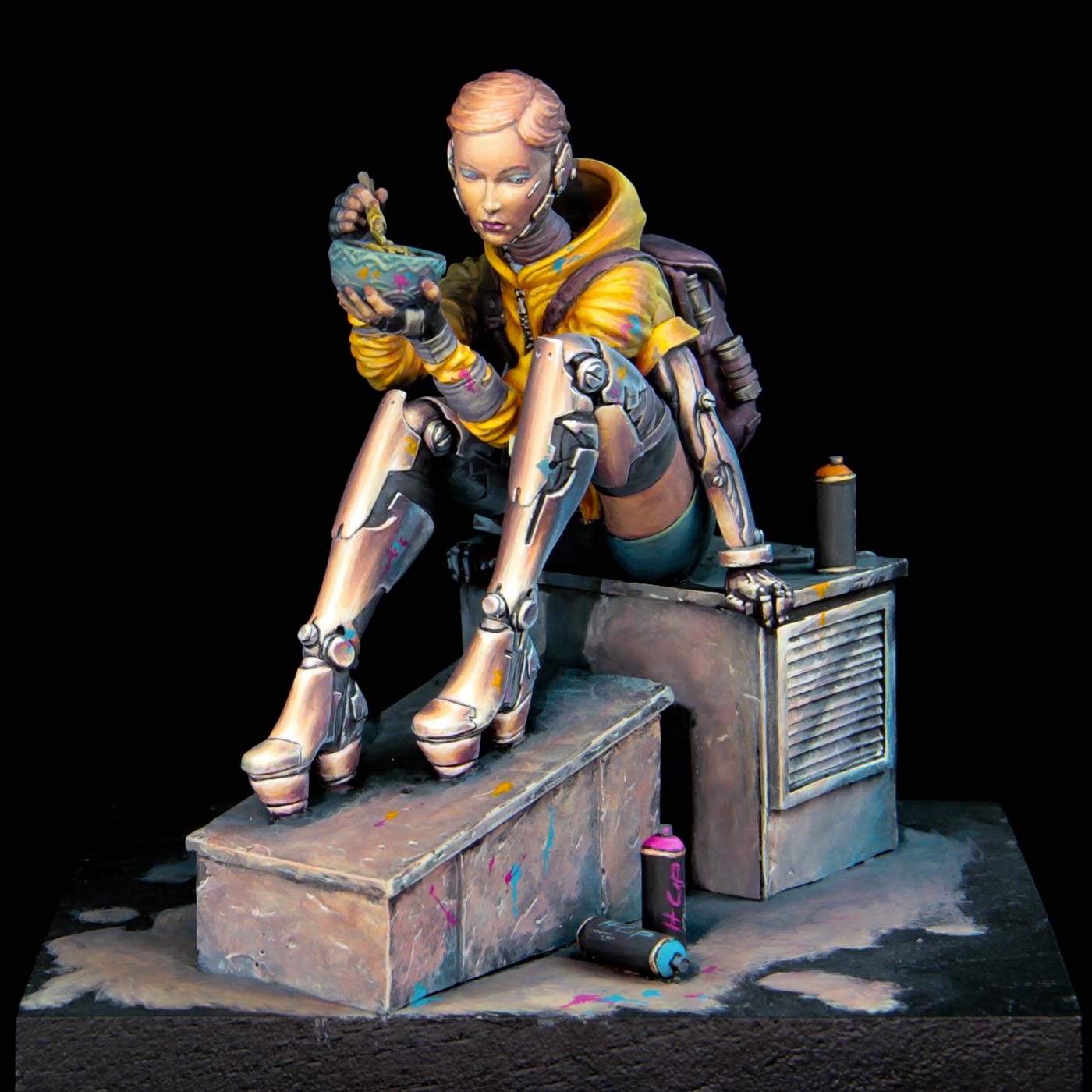 11. Do you have any new or exciting painting projects to share for 2022? A new channel? A book ? Painting lessons?
For me 2022 will be the "birth" of my professional painting page. I want to set up dedicated pages on most social networks, in order to be able to differentiate this part of my work and above all to finally be more clearly identifiable. I first want to give myself time to see how things will unfold before embarking on new projects on the painting side. Nevertheless, I hope that this year will finally be the year where I can participate in all the competitions that have made me dream since I started painting again! I do not intend to miss one if they take place.
Redgrassgames In Tael Painting's studio: