Interview With
Will Paints
Will, a passionate painter with over 7 years of experience, loves the art of painting and cherishes the community that has formed around it. His artistic repertoire includes a variety of subjects, ranging from Warhammer models to busts and 75mm display pieces.
1. Interview with Will Paints: How did you start?
I started it as a form of therapy! I was in university at the time I started and was really needing a creative outlet and that is where it began. From there it's really just gone from one height to the next and will hopefully continue to do so!
2. What do you most enjoy about miniature painting?
For me the process is everything, taking the paint and applying it to create the results you had in your mind, using all sorts of methods and techniques and getting into a flow with painting is such a focusing and rewarding thing to experience.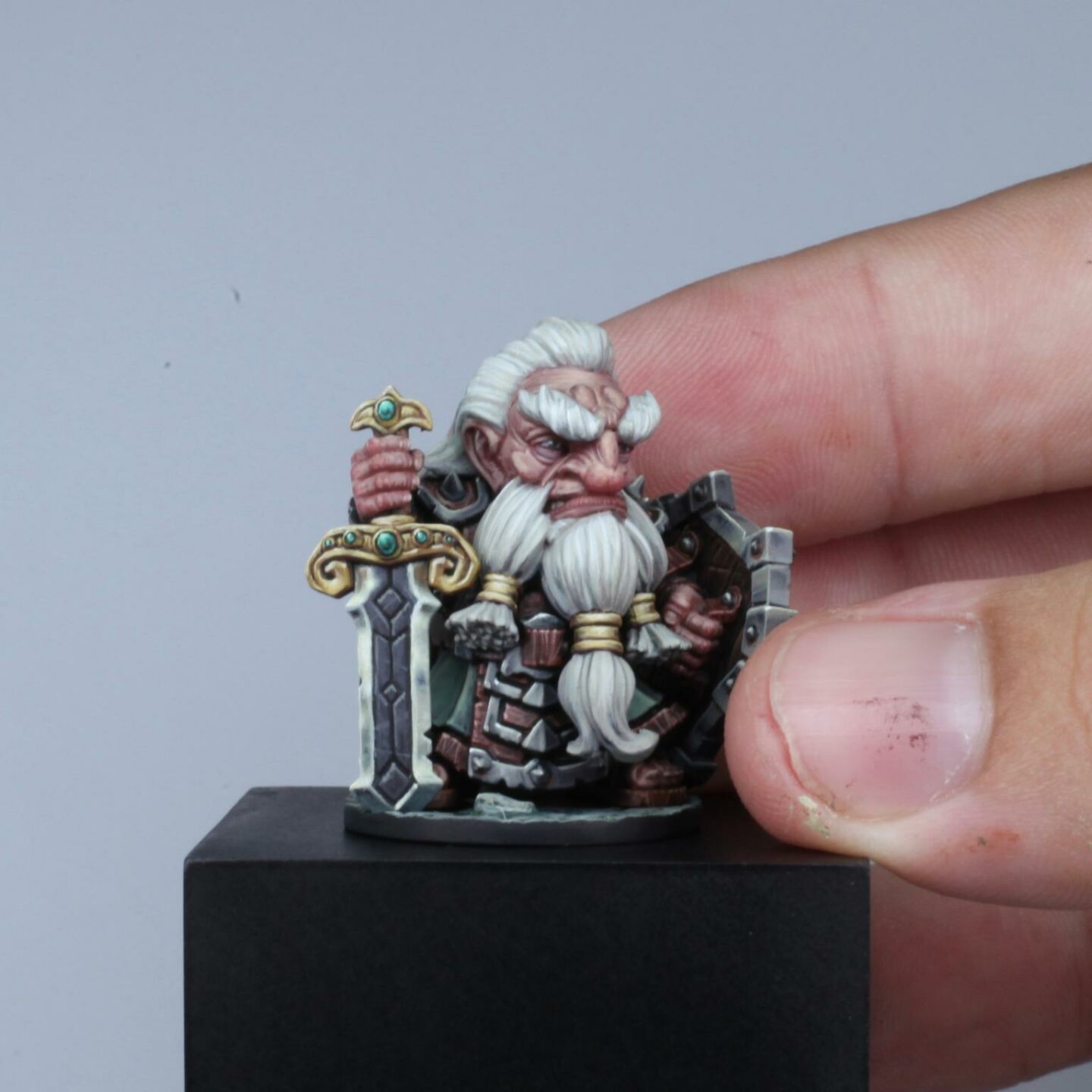 3. When did you start painting at what you would consider a serious level? What do you think makes a 'pro painter'?
I think about 5 years ago when I painted my first bust (Academic Orc – HeraModels). Painting that larger scale really opened up my eyes and whilst my first attempt wasn't great I knew from that point I was going to be doing this seriously.

As for what makes a "pro painter" – technically if you're getting paid for it you are a professional! Honestly there are several types of "pro" painter, from people who paint thousands of models for armies all the way to people who paint one model over the course of years and everything in between. At the end of the day I think for me the most important part is to understand the objective and have the ability and perseverance to achieve it.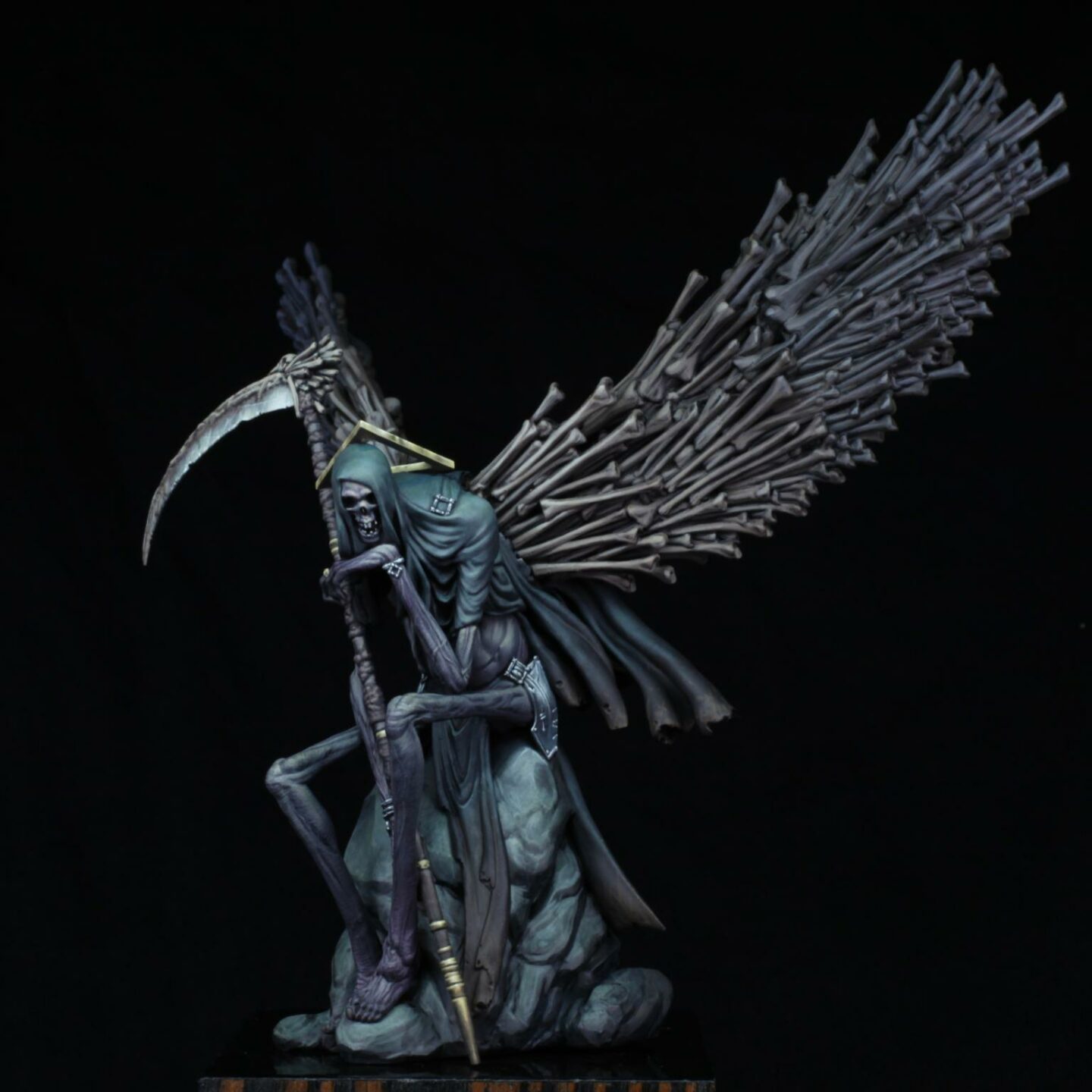 4. What is your main source of inspiration?
Other painters. I have thousands of images saved from painters whose work inspires me in one way or another. There are so many incredibly talented and hard working people in this hobby and adjacent ones too so I never have any shortage of inspiration.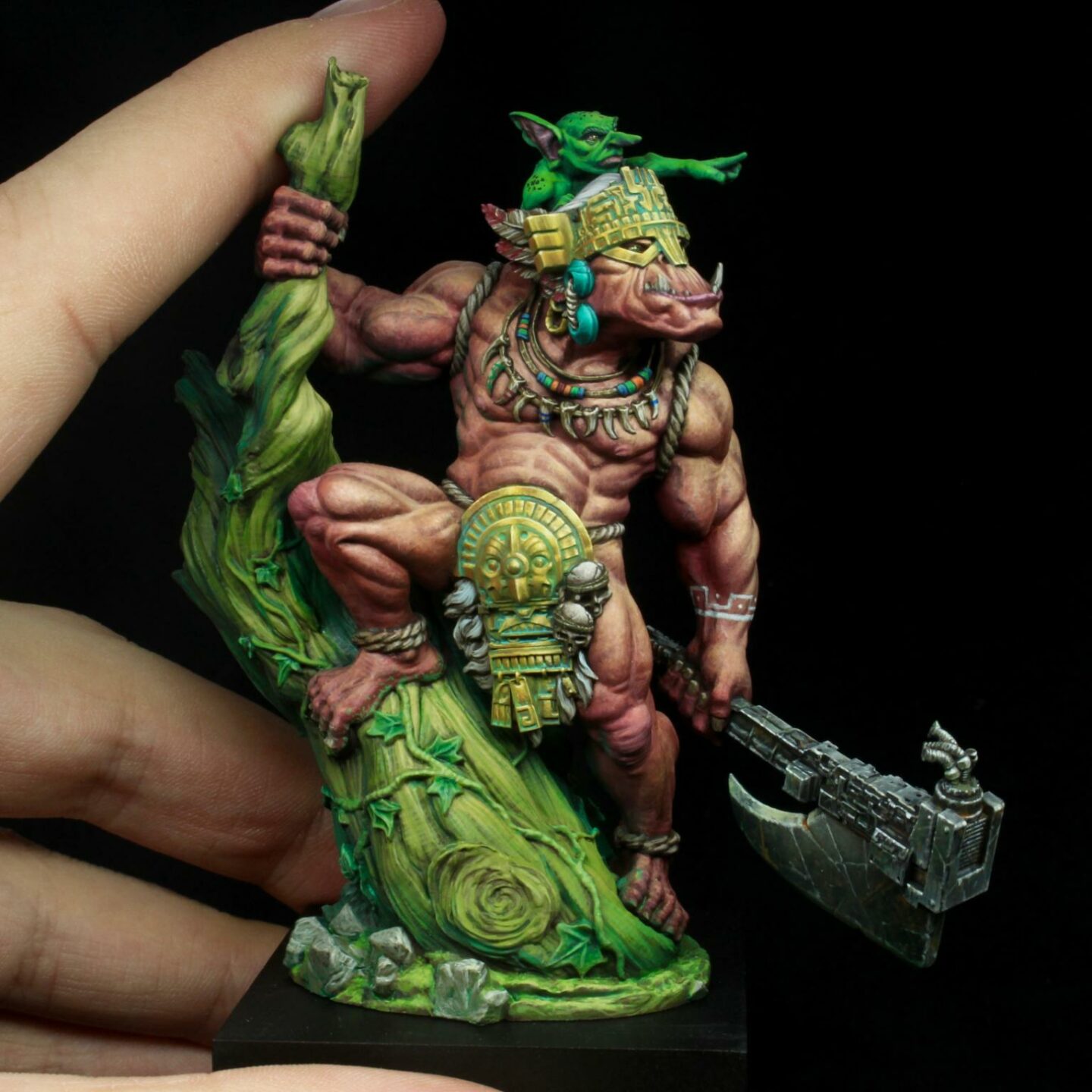 5. How do you choose colour schemes, and which is your favourite?
There's a decent balance between the client choosing a colour scheme and me having that freedom, but when I get the choice I usually first look at the sculpt of the model and how it makes me feel, if its a dark and scary piece or a happy one, it could be a theme shown in the sculpt that influences the colour scheme, honestly when you look at a model there's a lot of context you can pull from it to influence how you paint it.
A recent colour scheme I loved painting was Ballsaurus from Spira Mirabalis Miniatures! The main ball creature scheme was inspired by the incredible Arnau Lazaros take on the same piece but using my own twist to make it look like an albino colour.
6. What are your five 'must have' paints?
Black, Rhinox Hide, Tenebrous Grey, Sand Yellow, Ivory – These are used in everything I paint just because of their utility.
7. Why would you say a wet palette was important for miniature painting?
I remember before I used a wet palette I would get so annoyed at constantly having to refresh the paint I was using and for me personally it really interrupted the flow of my painting. I'm no paint scientist but I know what I like the most and what suits my approach to painting and I can confidently say I will never go back to a dry palette.
8. What is your proudest achievement to date?
Getting a commendation at UK Golden Demon in January 2022 in the Single Miniatures 40k Category with my Grey Knight I kitbashed/sculpted based on the incredible art from Paul Dainton.
9. Which of your painted miniatures is your favourite or most meaningful to you?
I painted a model (Yrsa the viking lady with a big axe) for my Dad. I had worked with Kensho Miniatures to release the model and it was sculpted by one of my closest friends Hazel Brown as a collaboration, so my Dad asked if I could paint one for him with lots of tattoos of bands he loves painted on. I was really happy with the result and was very proud to have painted something created by my friend.
10. Do you have any new or exciting painting projects coming up?
I am pretty much always painting something, but I have some really fun projects on the way for sure, nothing I can speak about unfortunately so you will have to just wait and see!
Redgrass Creative In Will Paints' studio: