ONLY TWO BRUSHES TO PAINT LIKE A PRO!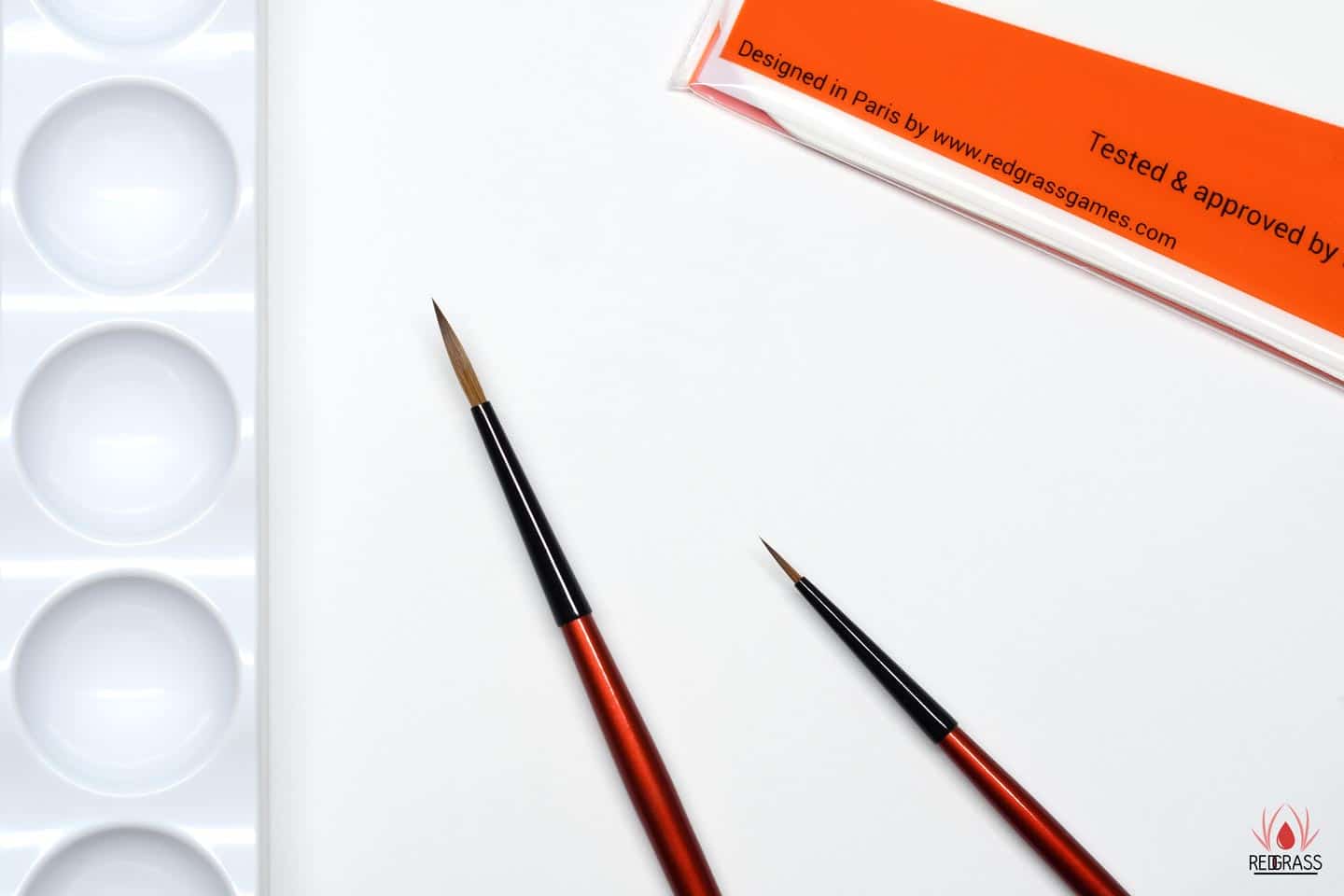 The best premium brushes for miniature painting are available now!  https://www.redgrasscreative.com/brush/
With the finest tip  and a  large belly, they will cover all your painting needs. Made of the highest quality Kolinsky hair, each of them are hand made by expert brush makers from Germany.
They are so good, that our full range is made of 2 brushes. Yes. Only 2!- Size 2, the multi purpose brush. Base, layer, glaze, shade, wash. It is your main brush.

– Double O, a needle-like shape for top precision, small details and a perfect control.

We have developed our brushes with the help of talented pro-painters, thanks to their feedback, our brushes have a very distinctive shape and design. Check out the beautiful red handle with a metallic glint. Unique!
It's the perfect match for all enthusiastic hobbyists who are looking for high quality Kolinsky brushes with an excellent control and precision!

You can order them now here.

2 BRUSHES= FREE SHIPPING (US,CA,UK,Western EU*)