Hello,
As you may know, we had planned some pre-shipment quality checks.
Unfortunately, during the quality check, we have identified that a part of the XL Hydration paper had been damaged during the transportation between 2 factories.
So, 2 weeks ago, we have ordered a new batch to replace the damaged paper. The production is already finished and on its way to our final assembly factory. Now we are waiting for the assembly and the final quality check for the Studio.
Please note this issue had only affected a part of hydration paper for the Studio XL and nothing else.
However, we must wait for the whole production to be completed before we can ship anything. It won't take long.  We thank you in advance for your understanding.
We will keep you updated as soon as we have a date for the shipment.
SET UP VIDEO & UNBOXING:  
As for the Painter size, we have received in Paris a full box of 30 Everlasting Wet Palette Painter size. As you can see in our unboxing video they look really nice.
If you have not seen it yet, you can also find a set up video on our Facebook page or website.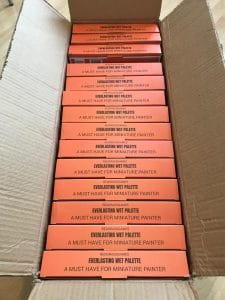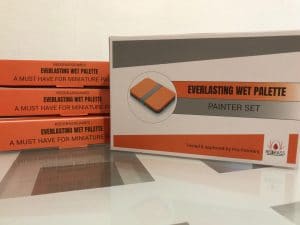 Thank you all for your patience and understanding.