Hello,
First of all, our best wishes for 2018!
Production is moving along as expected. We have improved the paper and the foam, and we are on track for our 4-6 months after the end of the campaign schedule as announced during the KS campaign. You can find all the details below.
In order to deliver this project we need to work with 3 different manufacturers. We give you here the latest news from all 3.
The hydration paper: 
From our review sessions, we knew that the hydration paper was great. Still, we have decided it would be worth it to take a little bit of time and resources to improve the hydration paper even more. So this new hydration paper is a lot more resistant, whiter and works great with all hobby paints and nicely with heavy body paints too. We have asked a few reviewers to test this new version and they all agreed, that it works better! The production of the paper will start in the coming days. For backers, we need 2 million sheets! But don't worry, it won't take long to complete this production.
The hydration foam:  
We now have a production version for the hydration foam to show you. We have changed a few things, first the color is a neutral grey almost white. Secondly, the composition is a little bit different and allow us to have the best hydration results with a thickness of 2.5mm. For those wondering, we tried to increase the thickness, but the results were not interesting, and it was better to work on the composition to improve the hydration performance.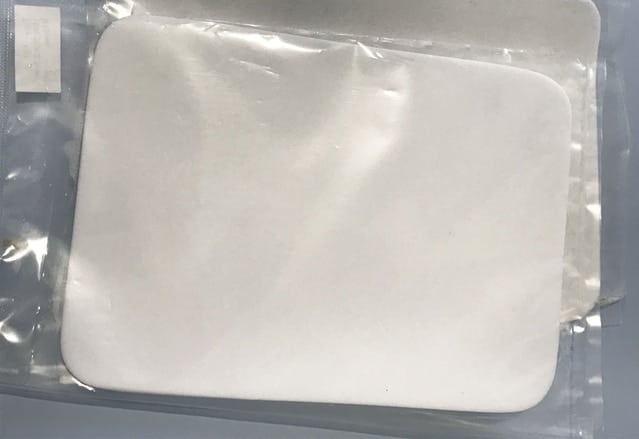 The wet palette:
If you remember, we have started the production of the mold at the end of the campaign. Yesterday, we have received a few photos from our manufacturers with the first production run. As you can see, they are white but don't worry the case will be Orange for the painter and blue for the Studio XL.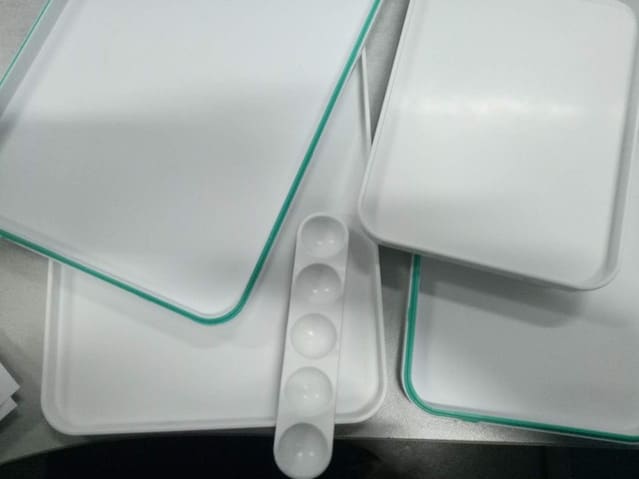 They still need to improve the mold a little bit. Once it is done, it should take a full week to produce the wet palette. (painter and studio XL size)
We will make a news once we have a production sample in hand.
 On time? 
Yes we still plan on delivering Everlasting wet palette on time, meaning 4 to 6 months after the end of the campaign. We will have a more precise timeline to give you in the coming weeks. We are well aware of the Chinese New year and it shouldn't impact our timeline.
And about vacation, we hope you have enjoyed Christmas! Maybe a few board games was under the Christmas tree?
So Happy New year to all!                  Vivien & Fabrice