Sensitive interview with an artist: Josua Lai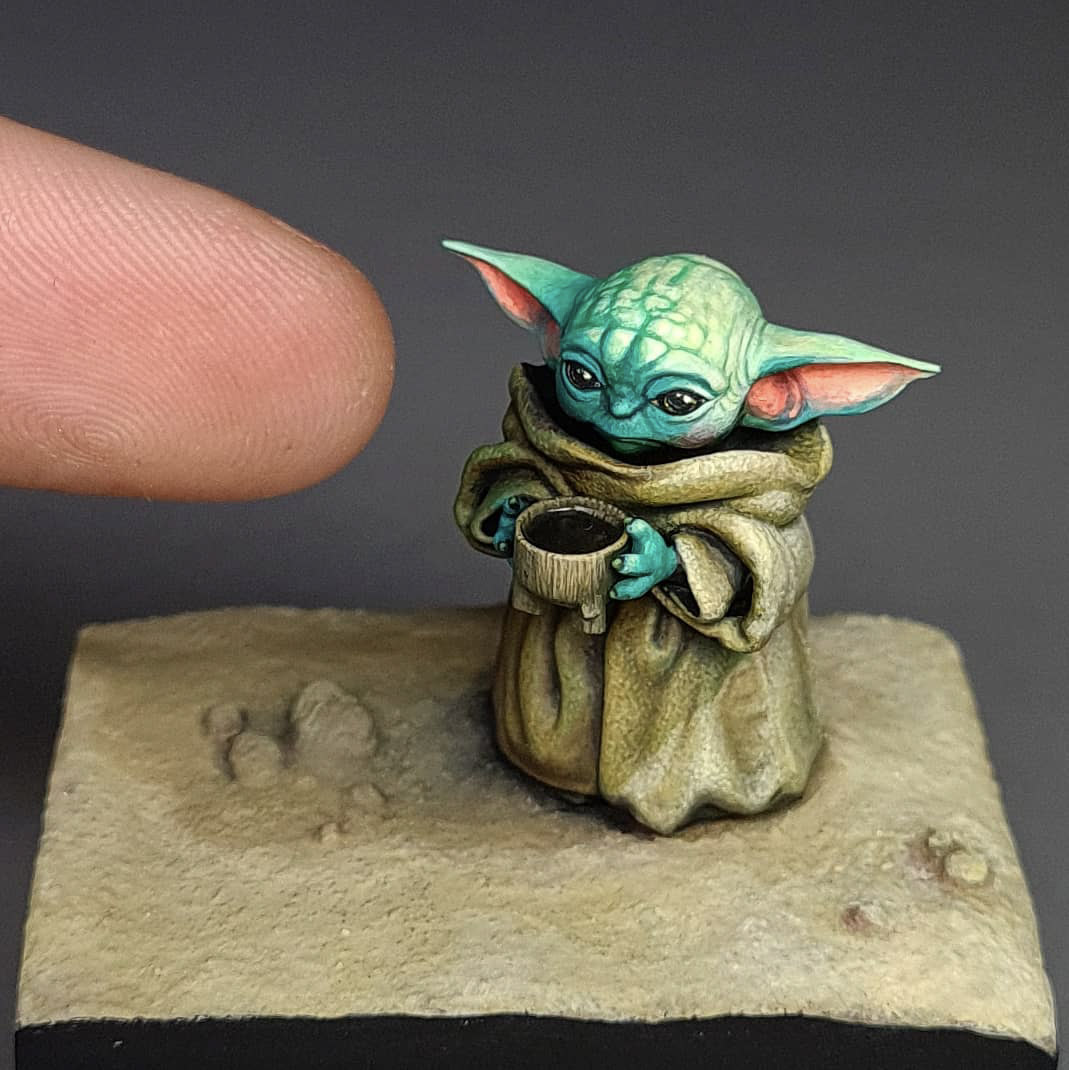 Sensitive interview with an artist: Josua Lai. Josua Lai is a Swiss painter we're proud to follow. He was kind enough to answer some questions interview for Redgrassgames! A great way to know more about this artist, how did he start. Discover his world and how he uses feelings and emotions to paint and achieve astonishing paintings on miniatures. Read on and follow his story!
1. Sensitive interview with an artist: Josua Lai- Did you always know that you wanted to be a miniature painter, how did you start out?
"A new kid joined our class in 7th grade. We both had the same way home on our bikes. While talking about The Lord of the Rings I mentioned a magazine I had a subscription for at this moment. It was that strange type of Magazine that had this poorly painted rather inferior quality figures in it. After listening to me talking about this kind of figures he told me that he has LOTR Figures that you can paint by yourself. He had me with this sentence. We meet later that day and that was the first time I held Figures Produced by Games Workshop in my hands. The Paintjobs I saw on the boxes and in Rulebooks fascinated me that much that I wanted to start right away. It was love on first sight. Soon I found myself be the proud owner of a big Battle of Pelennor field's box. From there one thing led to another and I discovered the beautiful world of miniatures piece by piece." 
2. What words describe your painting?
"My style is always related to the story and to the feeling I want to transport. I want to create and transport a feeling or emotion in a project if I not do so a project hardly makes sense to me. This is the main goal for me and something that completely influences the way I paint. I try to paint in an uplifting and somehow playful way. I like color concepts that are well balanced and stylized in a certain atmosphere. Style is hardly influenced by a lot of other factors. It does not end with color choices and the way we apply them. I often think about things like proportions or how to set up or balance a composition. To me even the way a bust is mounted on a plinth can add to a style. To me the way to measure and adjust my style is always the mood and story that I want to transport"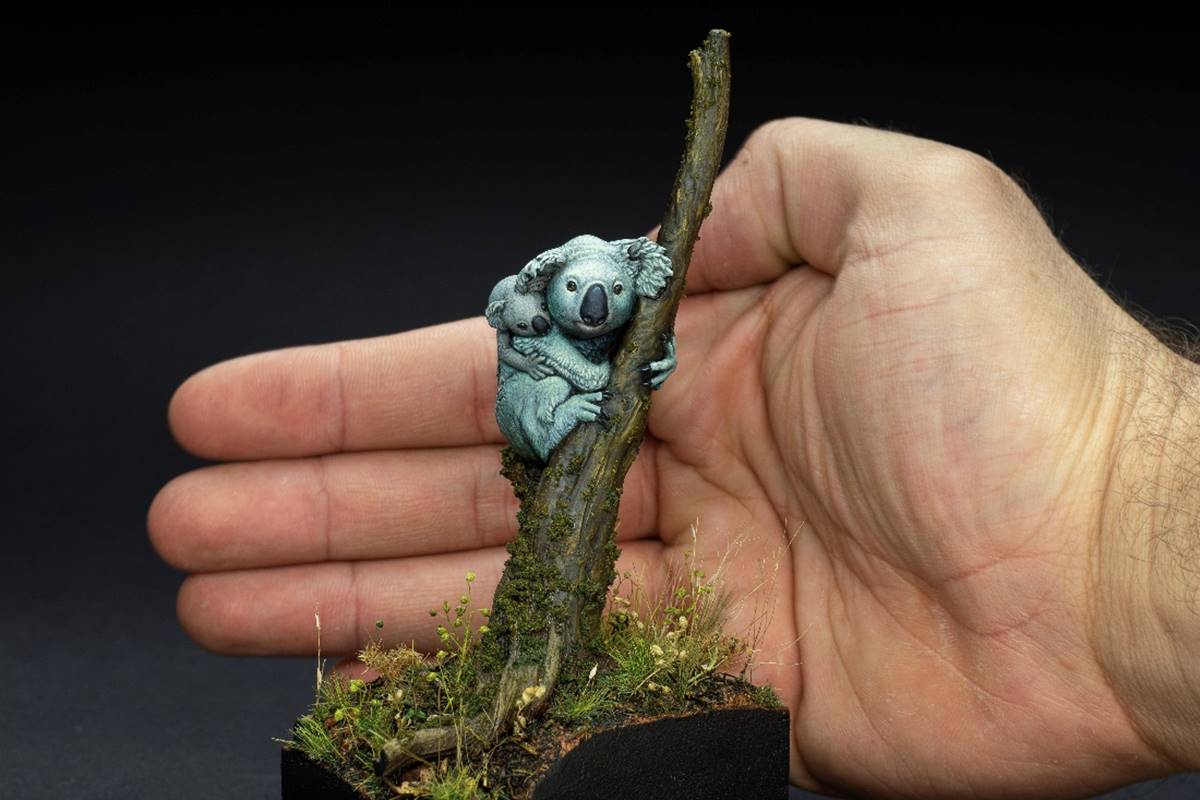 "Since a few years now I try to break down every possible project as much as possible. It has turned in some sort of challenge for myself almost to see how minimalistic I can go and still have a visible and impactful story. In other words, I really like to work very minimalistic."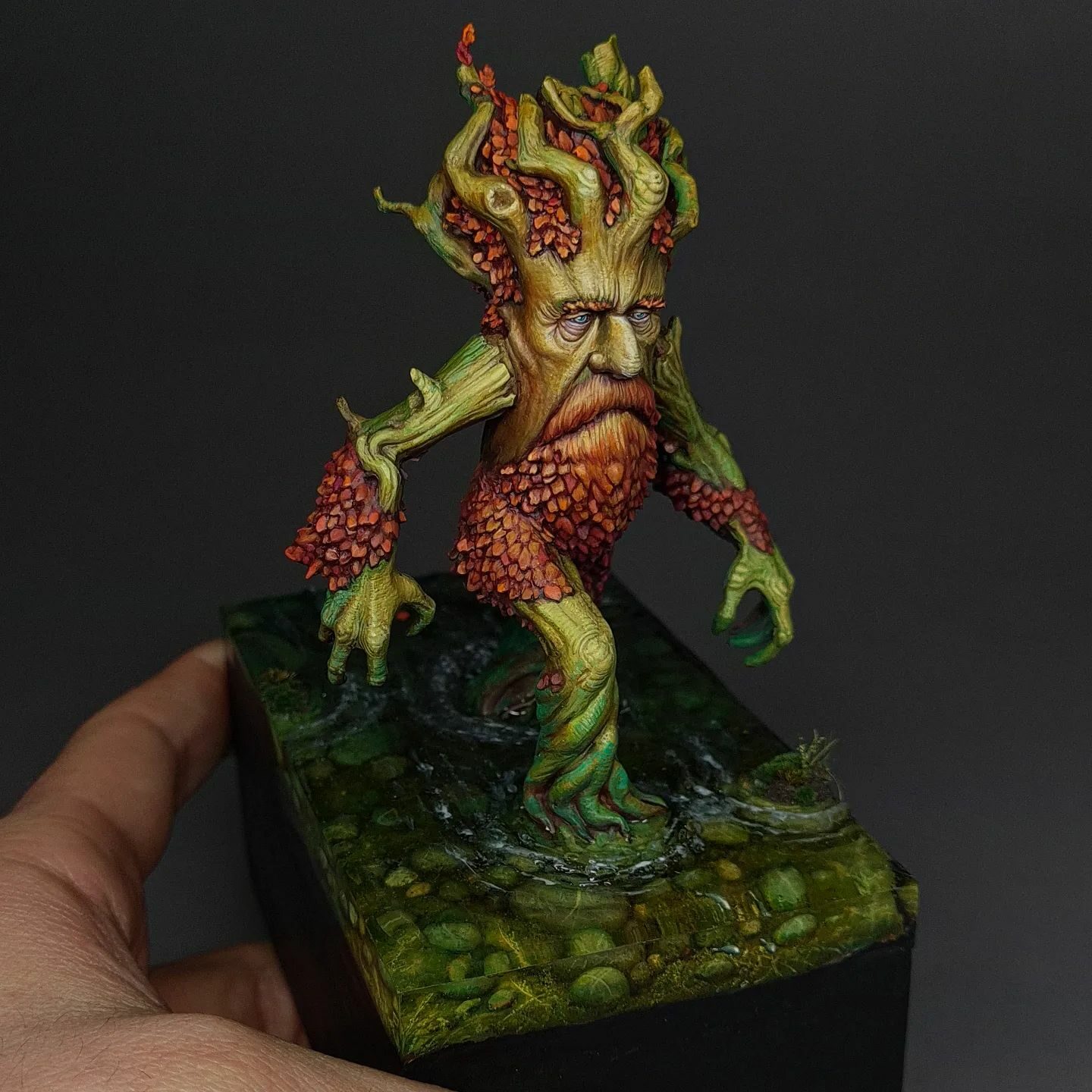 "I often try to tell a story but be clear about how much of the story is told. There is mostly not a clear and nor beginning. The viewer should be able to imagen the outcome of a situation or project a feeling into the story. This way people get introduced in a story on another level." 
3. What was the best piece of advice you were ever given?
"I get inspired easily. Mostly though tru movies, books or nature itself. My goal is to walk tru my everyday life with my eyes wide open for the simple beauty of things. Looking at real live light and shadow scenes or the way dirt accumulates on the street. On top of that I collect graphic novels and artbooks of movies or games I like as well as Artbook from different artists.
Normally an idea lifes in my brain for some time after I had the initail thought. In this stage the project can change into something completely differernt. Some ideas are months if not years old when they finaly get build and painted up. To think about unfinished project and the once I want to build is an important part of my creative process." 
4.
Sensitive interview with an artist:
Josua Lai – Which of your painted miniatures is your favorite or means the most to you?
"My color choice technique varies with each project. Sometimes I have a specific concept that I must match for work, which directly guides my color selection. Other times I will reference a collection of inspiration art I find in various settings. I may see an image in a book, or I may discover some great art online, then I do my best to achieve a similar vibe. I may also start a project with a general scheme that just springs to mind. I might have the desire to paint a model with blue tones, so I'll use a color wheel to plan out the remainder of my scheme based around the central blue theme. So sometimes I follow a very precise plan, and others I almost "wing" it with some color-theory-inspired decisions. I don't have any formal art background, so my color theory knowledge is limited to what I've picked up myself through practice or the odds and ends I've gleaned from others."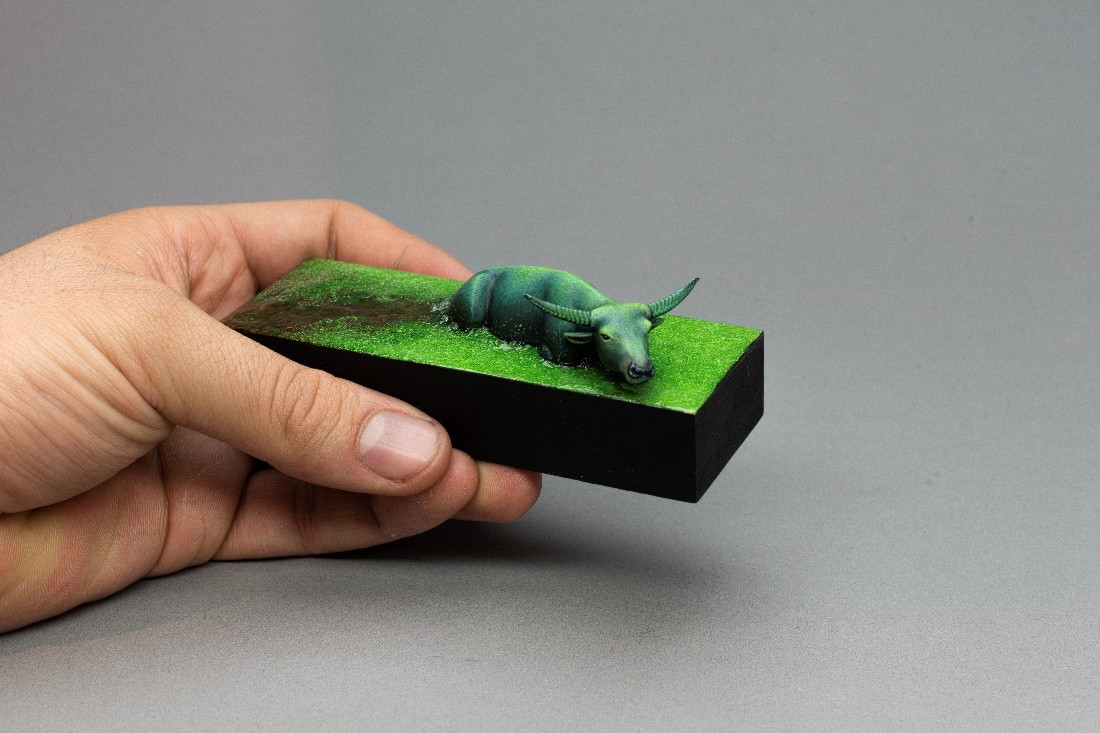 "With the Grogu piece I learned a lot. Sometimes I paint projects and do not learn a ton of new things. Whit Grogu however I tried to create a rather bright light situation and everithing seemed to fall into place."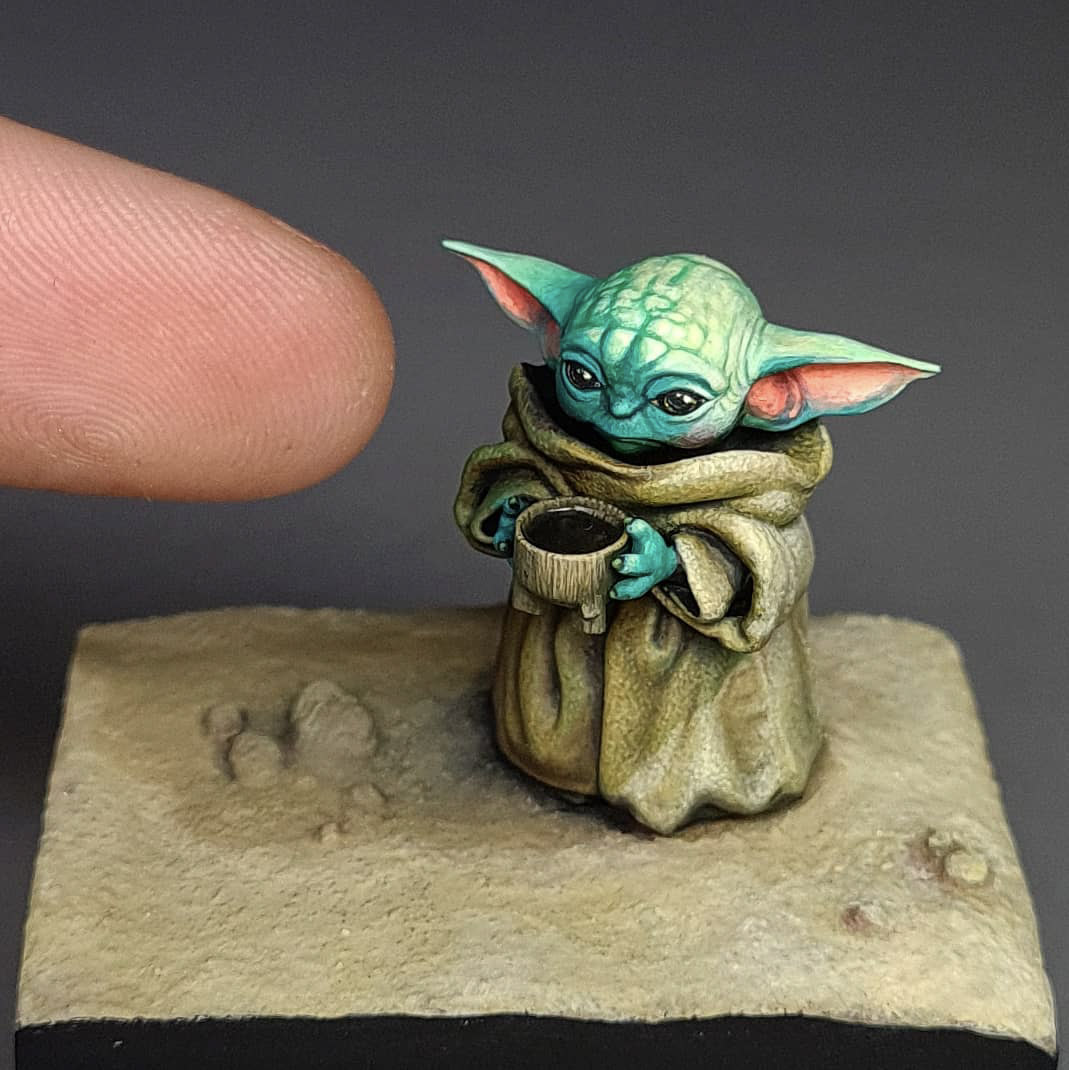 5. What have been your biggest achievements to date?
"My mom telling my aunts and grandparents about my figures and how much she likes them at a family reunion. This might sound strange to some people but since I started to paint more animal and scenes that are not holding to much anger and violence, people outside the figure world can relate with my projects."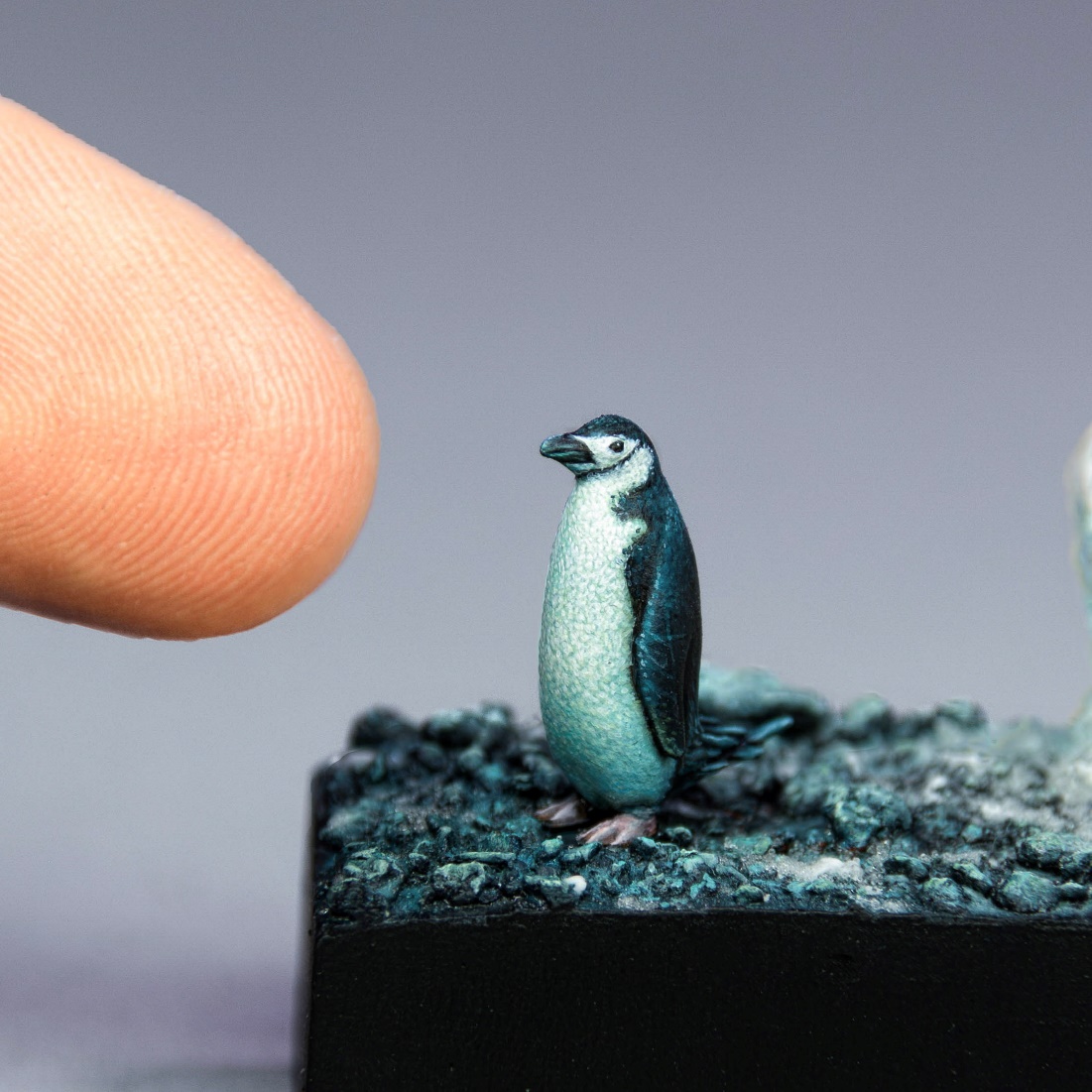 "Also, whenever someone tells me that a piece of mine transported an emotion or led to a small daydream, this feels like a big achievement to me." 
6.
Sensitive interview with an artist:
Josua Lai –
Where do you paint, at your home or do you have a studio?
"I normally paint at home. I had the privilege to design a room to my liking after a move a few years ago. A thing that I really enjoy however is to meet friends for paint gatherings. I also try to attend regular painting evenings hosted by my local hobby-store." 
7. How do you begin your day painting, or how do you organize your day painting
"A creative day for me starts early. I realized a while back that I am more productive in the early morning hours, so I try to get some time behind as soon as I get up. Normally there is not only one project on my desk. I work on several different project at once. This way I can switch project as soon as I get bored or feel like I need to paint something else." 
8. From your experience, what were the most difficult techniques to learn and to master? (Painting eyes? skin? blending? shadows? metal?)
"If you look around there are many techniques ore styles on the miniature painting world. If I had to be honest, I would not be sure if I mastered any of these techniques. I trained a few to the extent that I like my results. But mostly I still try to learn with every project.
Some skills ore techniques that I found rather hard to learn by myself where the propper use of resin water or composition of a project. For both I am far away to be able to say that I mastered them but they took a fair bit of time to get them to a level where I was satisfied with my results"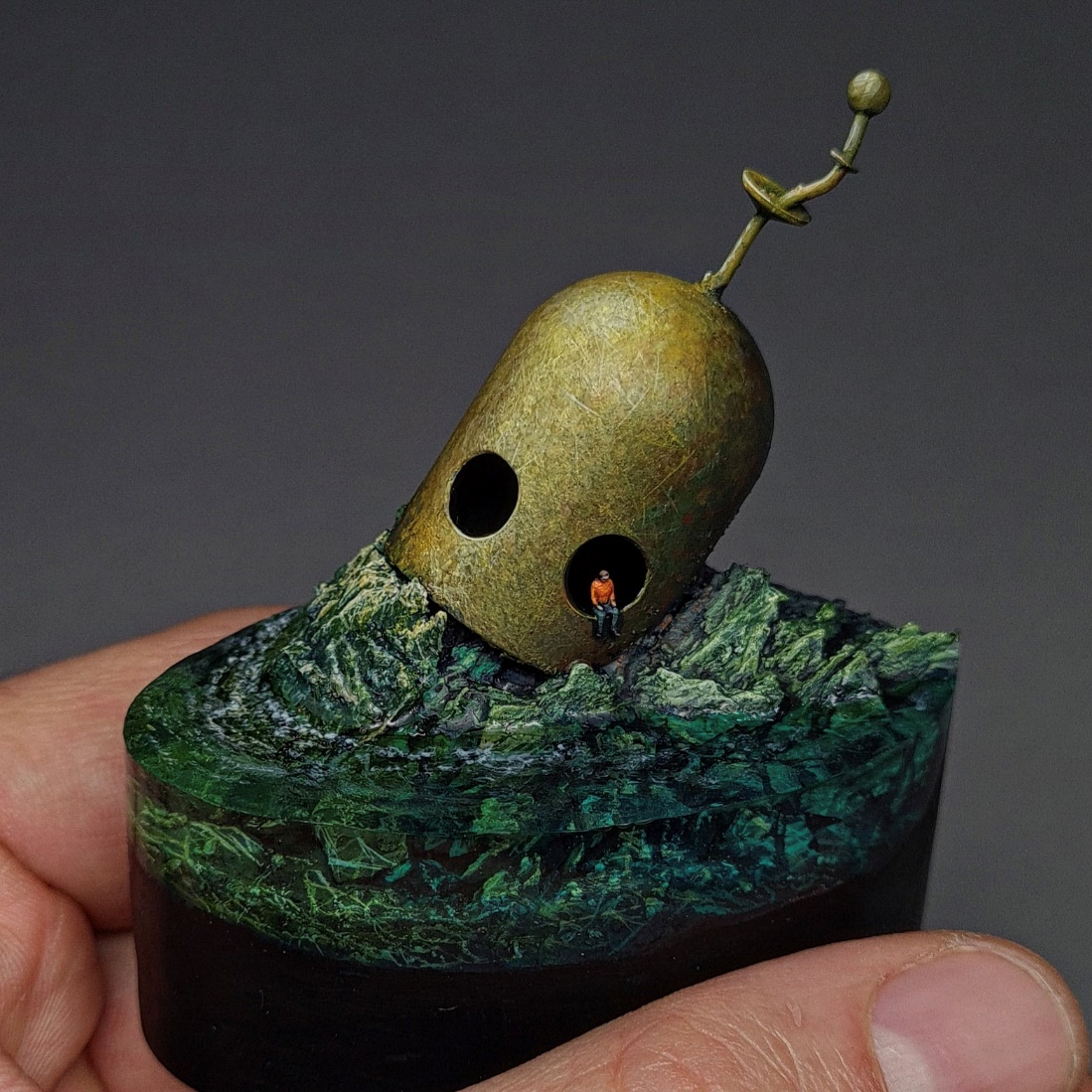 9. Do you use any non-acrylic painting techniques in your work? Like oils?
"I love to expiriment with other mediums then acrylics. I use oils or even aquarelle colors in my projects. Experimenting is an important part of my way to be creative and I get super exicted every time I get to try a new brand of colors or a new medium." 
10. What tips or advice would you give someone just starting out in the hobby?

"Paint as much as possible. There is no better way to learn then to just start with it. Try to find a good balance of looking at tutorials on or ofline and practicing. I talk to many people who simply get overwhelmed with all the informations at the start. Keep things simple focus on one topic per miniature and paint. Try to find out what you like and practise it. Surround yourself with peoplee that give valuable feedback and motivate or inspire you. Be proud of small steps and make sure to document them to remember how far you have come."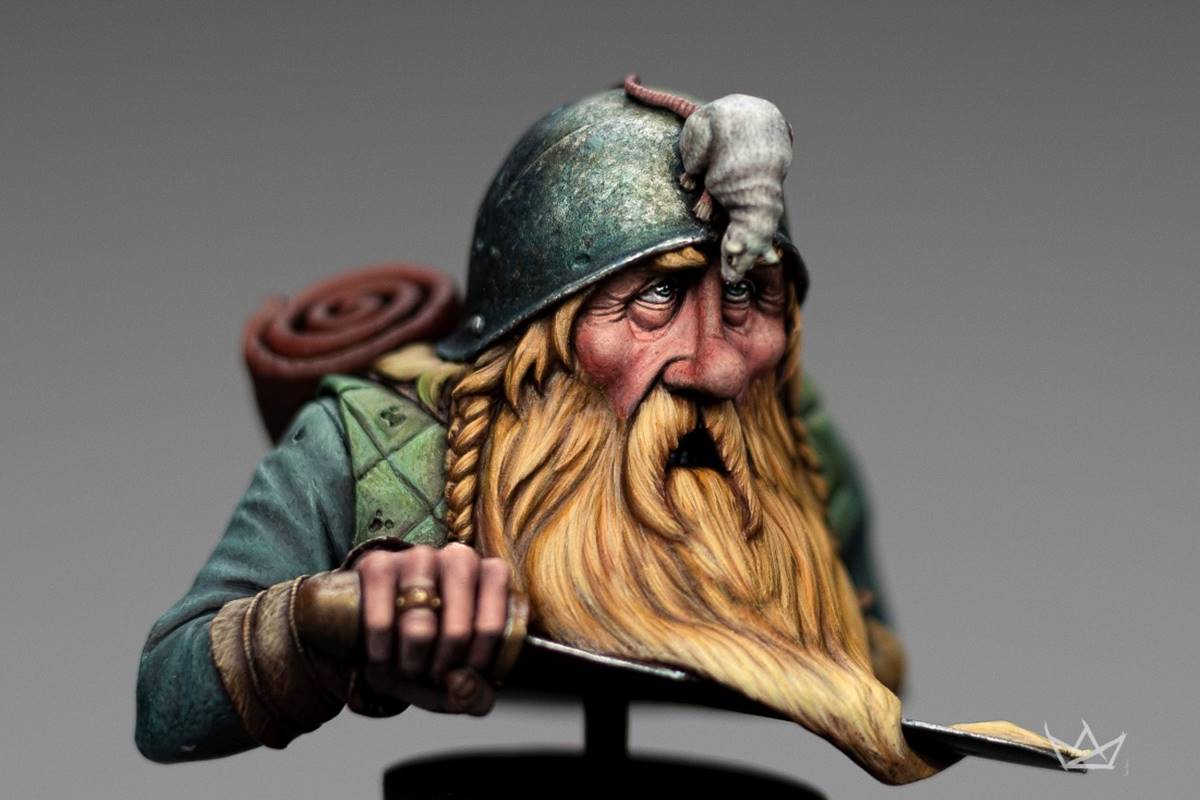 Redgrassgames In Josua Lai's studio: