TOP 3 REASONS TO GET A PAINTING HANDLE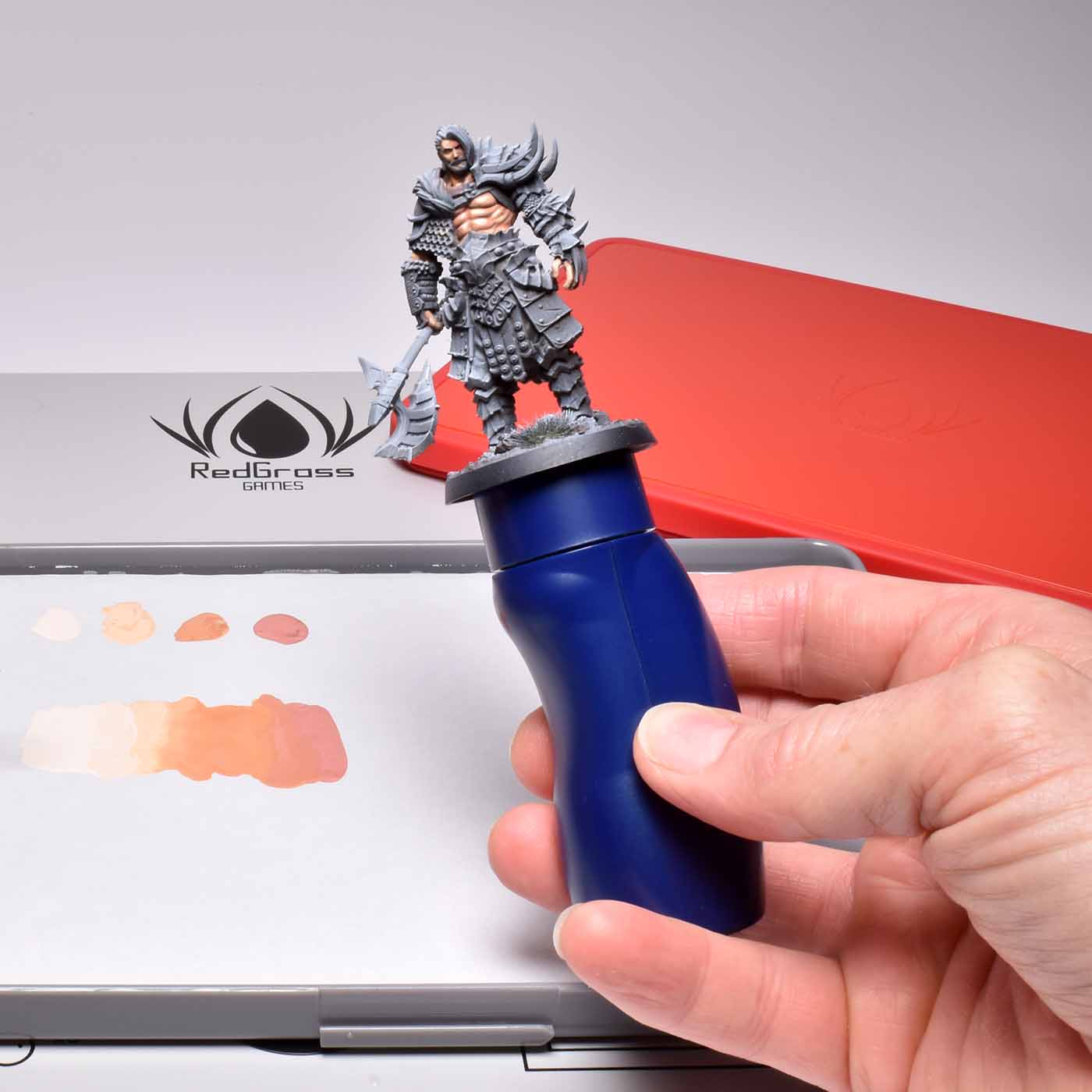 How to hold your miniatures – With a good painting handle, you can keep your painting session going indefinitely. However, it is important to make sure you are setting yourself up for success! Check out these videos from RGG supporters, @zumikit0 & @hobby_night to see what they have to say about good miniature holders and technique.
TOP 3 REASONS TO GET A PAINTING HANDLE: EASY SET UP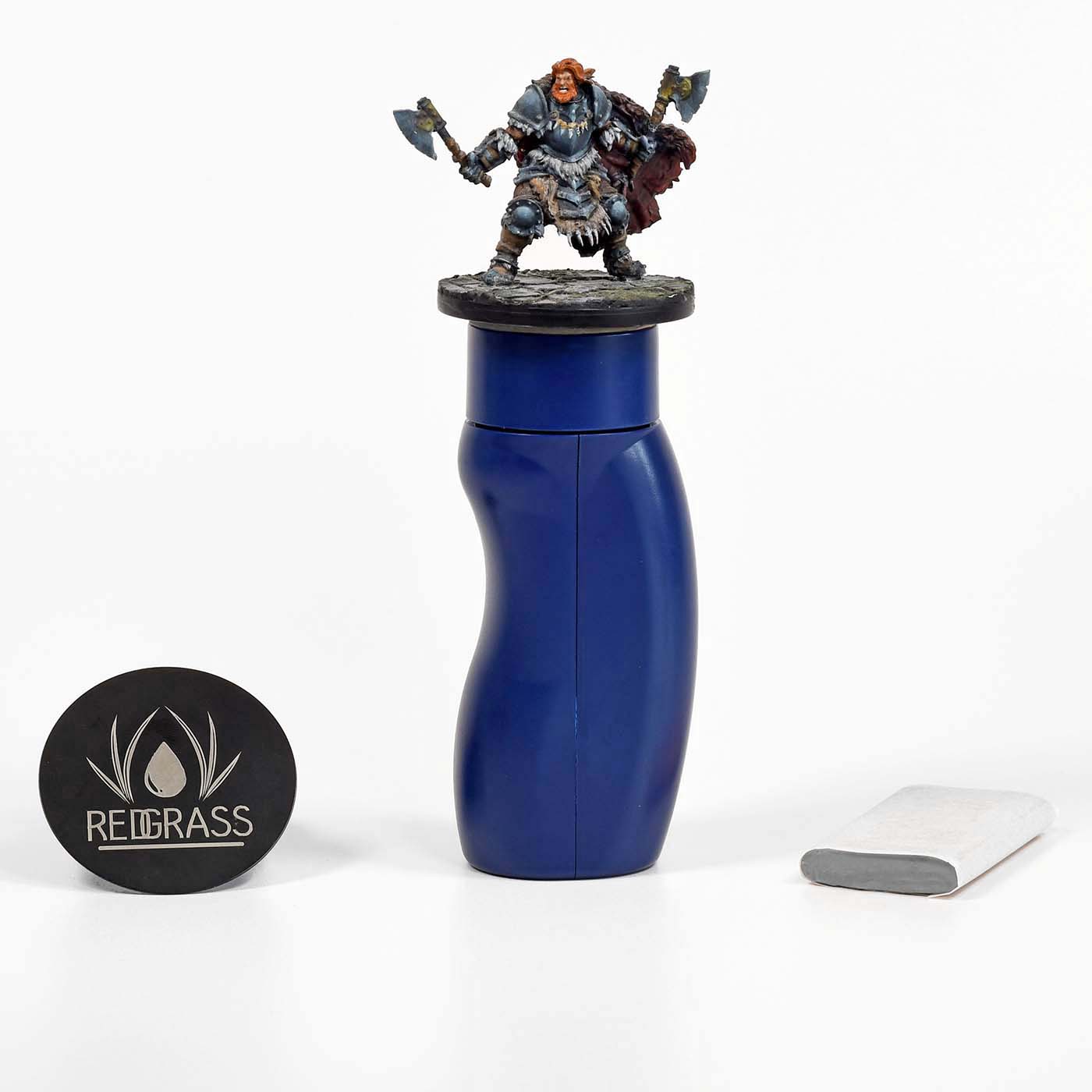 Set up couldn't be simpler. Remove the painting holder parts from the shipping packaging. Affix the magnetic docking plate to somewhere useful like your desk, painting mat, or wet palette lid. Pinch off no more than a third of the putty and warm it up in your hands. You can mould it into shape and stick it to one of the swappable caps. Place the cap with the putty onto the painting handle, stick a model into the putty, and you're ready to paint! Alternatively, see how a Pro like Oscar Lars does it in our YT video at the bottom of this article!
TOP 3 REASONS TO GET A PAINTING HANDLE: Versatility
Don't let the compact size mislead you; the RGG 360 can take most painting jobs even if they are large and heavy! The stabilised design features strong magnets and adhesive putty that means it can suit base sizes between 10-50mm easily. Perfect for your plastic and resin models.
TOP 3 REASONS TO GET A PAINTING HANDLE: Ergonomic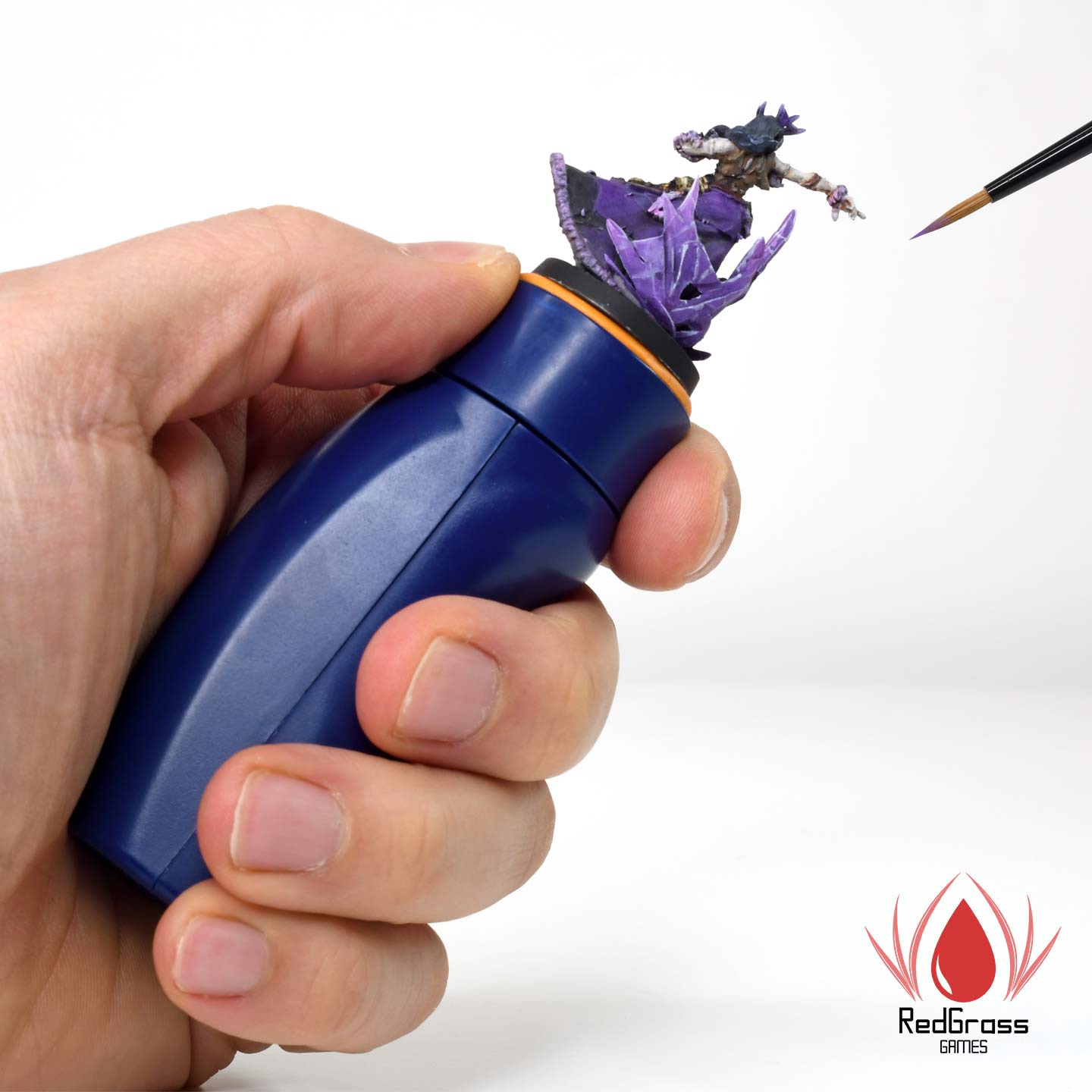 It can be surprisingly tiring, painting your miniatures. We here at Redgrassgames understand this, as we are painters and hobbyists, too! Our handle was designed from the ground-up with fellow gamers in mind. It features a lightweight and ergonomic design, which makes holding your paintjobs comfortable and sustainable for extended periods of time. No hand cramps here!
Zumikit0 on the RGG 360 v2 miniature handle
Simon at his Zumiki0 YouTube channel recently ranked useful hobby tools for miniature painters to use. Besides giving our wet palettes an 'A' tier ranking, he did the same for the RGG 360 v2 Painting Handle. Why? He liked the magnetic docking function, most especially loved the distinctive ergonomic grip. Describing it as 'fantastic', he loves how easily it rests in your hand. The swappable caps feature is also very useful. For painting big projects in sub-assemblies, or for batch painting army squads, this is a big time-saver!
IS IT WORTH IT? Ninjon has the answer
Jon Ninas can often be seen with his RGG 360 v2 painting handle for his excellent painting tutorials. The Redgrassgames design ensures he has full access to the model at all angles, which is essential, as far as he is concerned- something a good painting holder must allow. The easy hold and full spin are incredibly useful on any paintjob.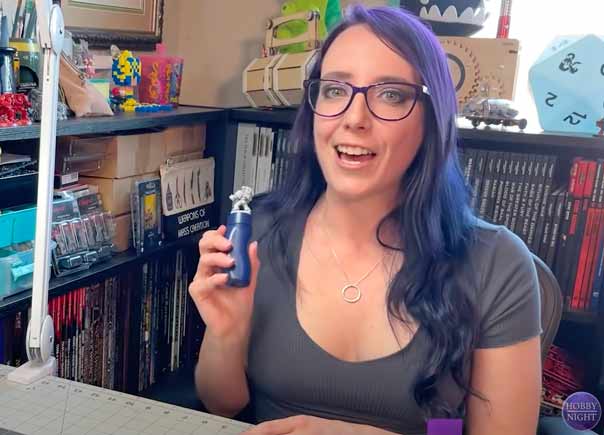 Angela at the Hobby Night YouTube channel had nothing but glowing praise for the RGG 360 v2 painting handle. She finds the grip incredibly comfortable, which makes painting for hours much easier on her hands. The swappable caps can also spin a full 360 in a controlled manner, which is ideal for her painting tutorials. With just the flick of a finger she can keep painting without disrupting her process. She also recommends the magnetic docking function for any cat-owning – or like her, clumsy- hobbyists! This stability minimises breakages considerably. Angela actually got a backup handle which she can now use for priming and varnishing- so it is very versatile!
HOW TO HOLD YOUR MINIATURES: VIDEO TUTORIAL
Still unsure how to get the best out your painting handle? Watch our video on YouTube, featuring Pro-Painter, Oscar Lars! Watch and learn!