Ultimate Dry Palette For Miniature Painting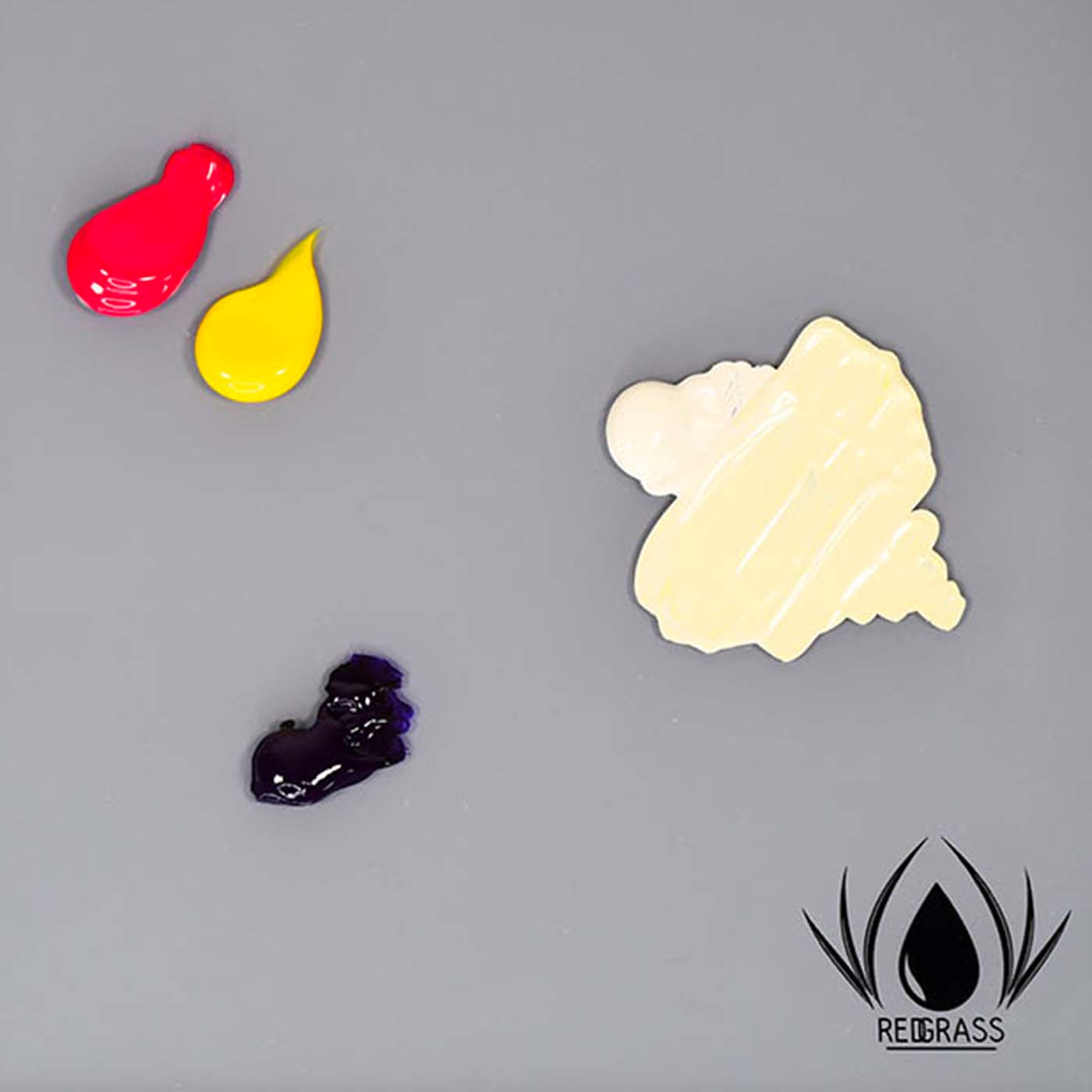 In this article, we are looking at dry palettes for miniature painting. Traditionally, painters have used ceramic, plastic or even disposable paper dry palettes. However, these have key drawbacks. One-use palette papers especially are wasteful and flimsy. And plastic palettes can also be wasteful, and are not easy to clean and reuse. So we are going to look at the ultimate dry palette for miniature painting- the RGG Glass Palette. 
1: Ultimate Dry Palette For Miniature Painting::
Acrylic Paints
Artist-range heavy-body acrylic paints can be used with the glass palette. But ordinary hobby acrylics will work just as well on the glass, too. Once they have dried they are easy to remove so the surface is ready to be painted on again. Whilst we recommend using a wet palette for hobby acrylics, the glass is great too!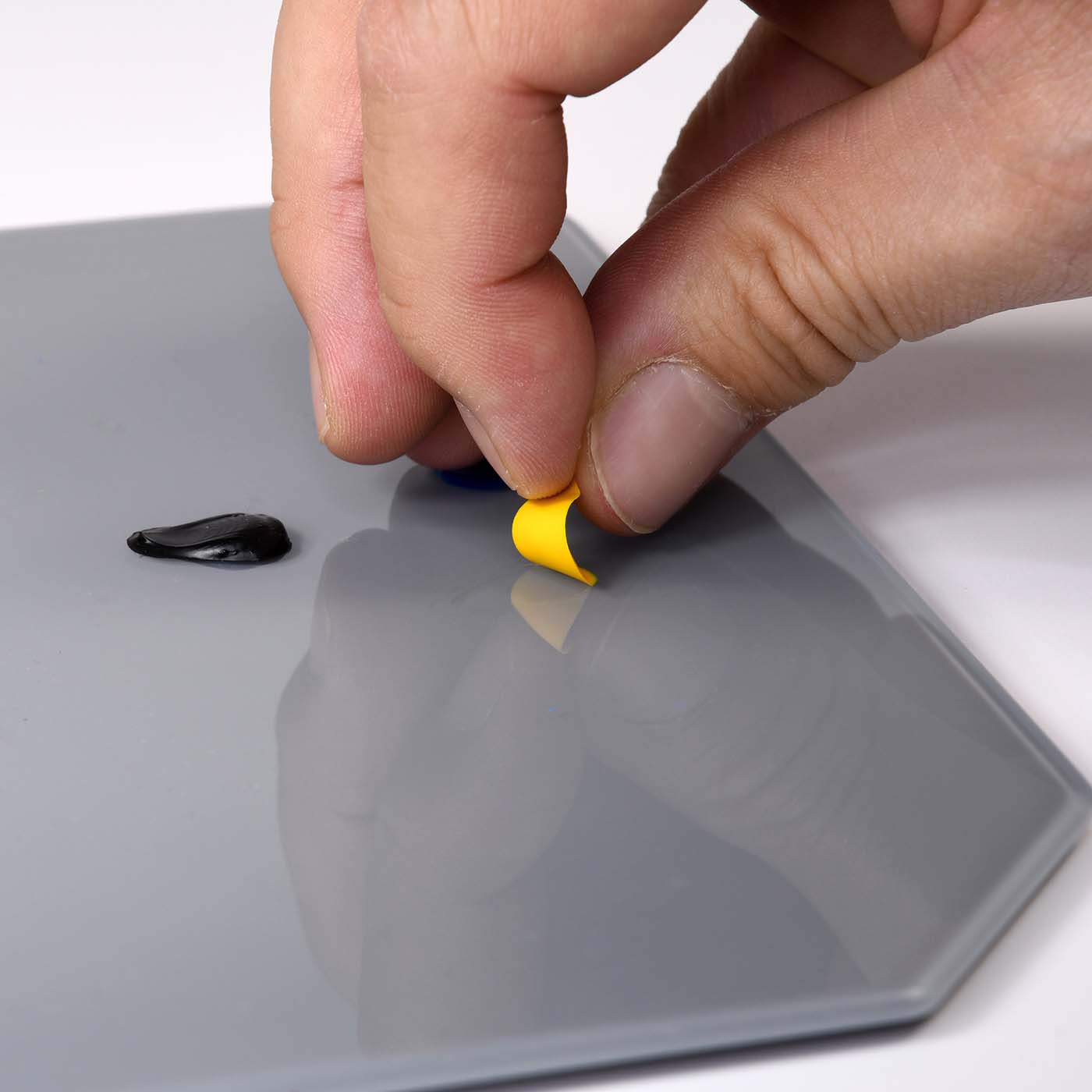 2: Ultimate Dry Palette For Miniature Painting:
Oil Paints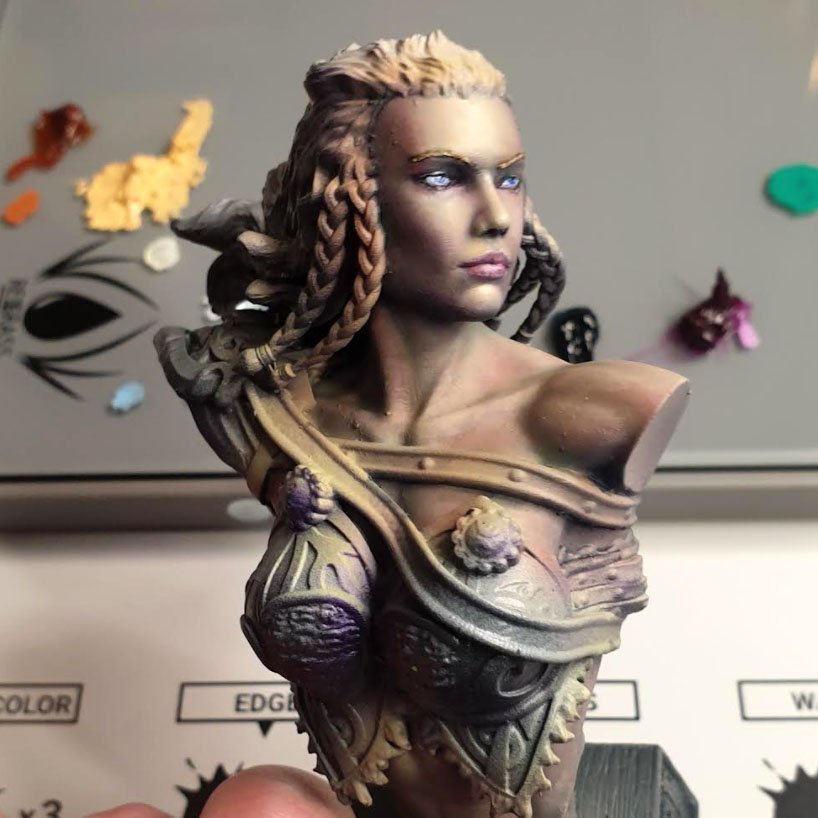 The glass palette was initially devised for oil painting techniques. Oil paints in miniature painting have many benefits that the hobby community is increasingly starting to appreciate. The unique blending and slow drying properties of oils have been valued by artists for centuries. For example, oils can make challenging painting techniques like blending for NMM much easier. Power swords, OSL, and skintones are also easier! But unfortunately, oils and wet palettes don't mix! But with the RGG Glass Palette, that is not a problem anymore.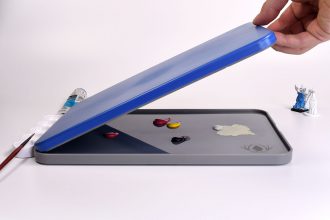 Inserted inside a RGG wet palette case, your oils can be kept usable outside of their tube between sessions. Here, I was using the RGG Glass Palette with oil paints to add variations to a bust's skintones.
3: Ultimate Dry Palette For Miniature Painting: Pigments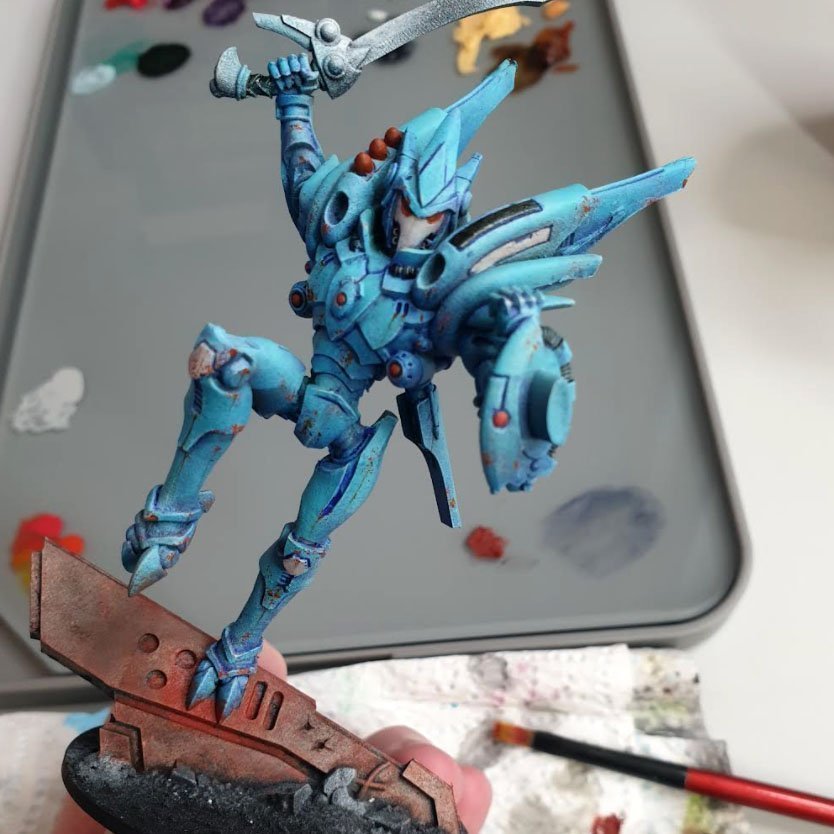 The RGG Glass Palette is also perfect for pigments. Pigments are colored powders that give each paint its hue. They can be made from inorganic materials like minerals. Traditionally artists would make their own paints by mixing pigments with binders. This extra level of control can help you saturate your colors and change consistencies. And the treated surface is ideal for the mixing of pigment powders to mediums and other binders. So in this way, you can make your own paints and weathering effects come to life! On the RGG Glass palette, it is easy to smooth out any lumps or inconsistencies. Once complete, the surface can be wiped clean, available for a new pigment session. Here, I was using an oxide pigment to make this base look rusty, with my RGG Glass Palette and RGG dry brush.
4: Ultimate Dry Palette For Miniature Painting: Drybrushing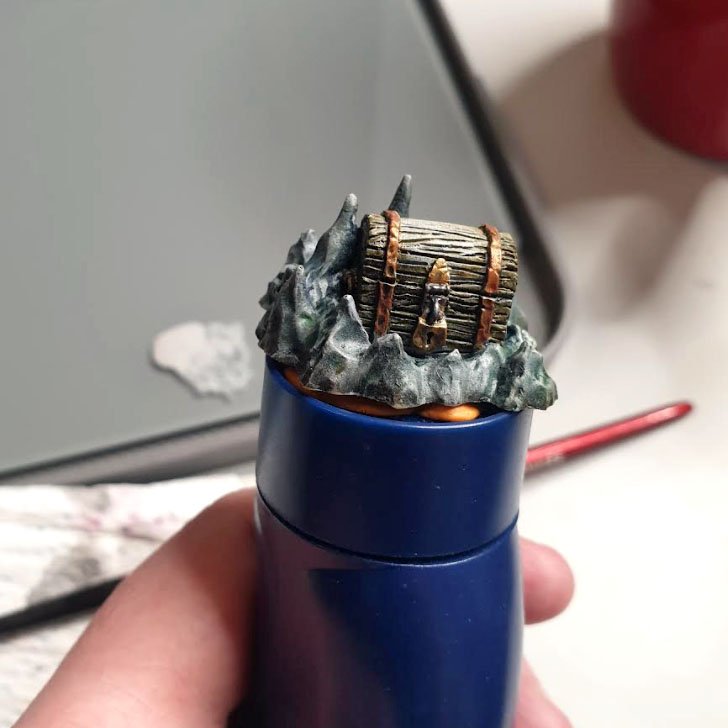 Drybrushing is a great technique for adding highlights and textures to your miniature painting. However, by its nature, it means a wet palette is less useful for such a process. The reusability of the RGG Glass Palette means that you can get a lifetime's usage from dry brushing with it! Work the acrylic paint into the brush from your glass palette, then remove most of the wet paint on a paper towel or clean area of the glass.When only a little, residual amount of paint remains, run the brush quickly over the raised surfaces of the model. Here, I used the RGG Glass Palette and RGG Dry Brush to weather the wood and stone of this DnD objective marker.
5: Greenstuff & Other Ideas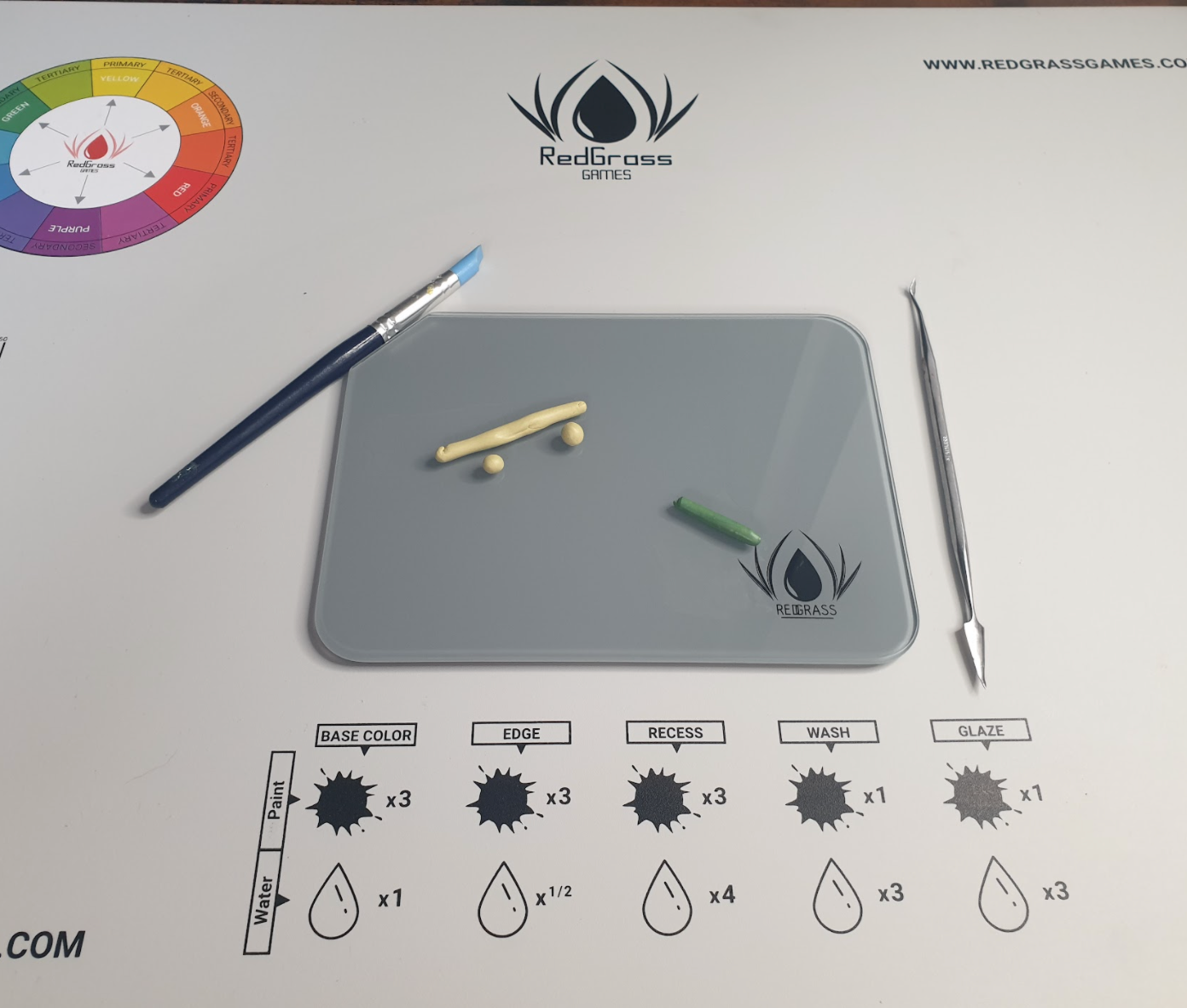 But that's not all! The RGG Glass Palette's uses are limited only by your imagination. As well as the aforementioned materials, heavy-body acrylics and 2-part epoxy can also be used. The surface of the RGG glass is great for rolling milliput and 2-part expoxy materials like green stuff. It won't stick and can help you ensure a smooth surface to your sculpting.
These are just some ideas of how utilising an RGG Glass Palette can enhance your 'drier' painting techniques. It's tough design and cleanable surface also makes it a practical alternative to disposable dry palettes which can be wasteful. Add versatility to your hobby space when you combine it with your RGG wet palette case. Can you think of any other uses for a reusable dry palette? Let us know!
Ultimate dry palette for miniature painting