Best hobby Painting Handle
Introduction
If you are particularly new to the miniature painting hobby, you may not understand why you need a painting handle. It may seem like an unnecessary expense when you are perfectly capable of holding your miniatures in your hand as you paint them. But painting handles are a very important hobby accessory. It can greatly improve your skill as a painter and your enjoyment of the hobby.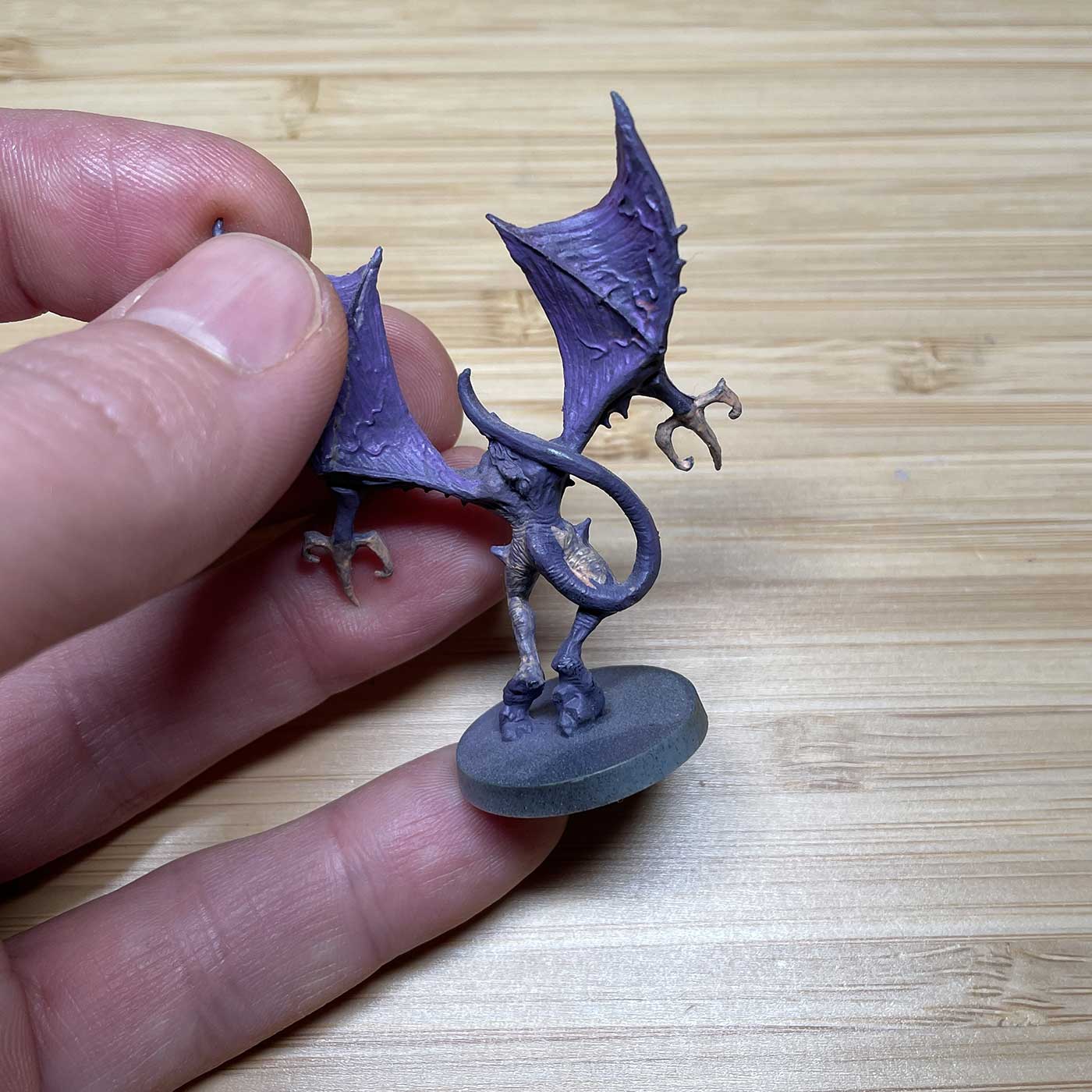 Why you Need a Painting Handle?
If you are not using a painting handle, the likelihood is that you will hold your miniature either by its base, or by part of the miniature itself. In holding the figure, you are likely to remove wet and dried paint with your fingers. It will most likely spoil the finish on your mini and create more work for you.
Without a handle, you are far more likely to drop your figures whilst you are painting them. This could lead to accidental removal of both wet and dry paint. But could also cause your figures to break when they land. 
However, with a painting handle your fingers are well away from any painted surfaces. As a result, you are much less likely to cause any damage to your carefully constructed colour scheme with an accidental smudge of a finger.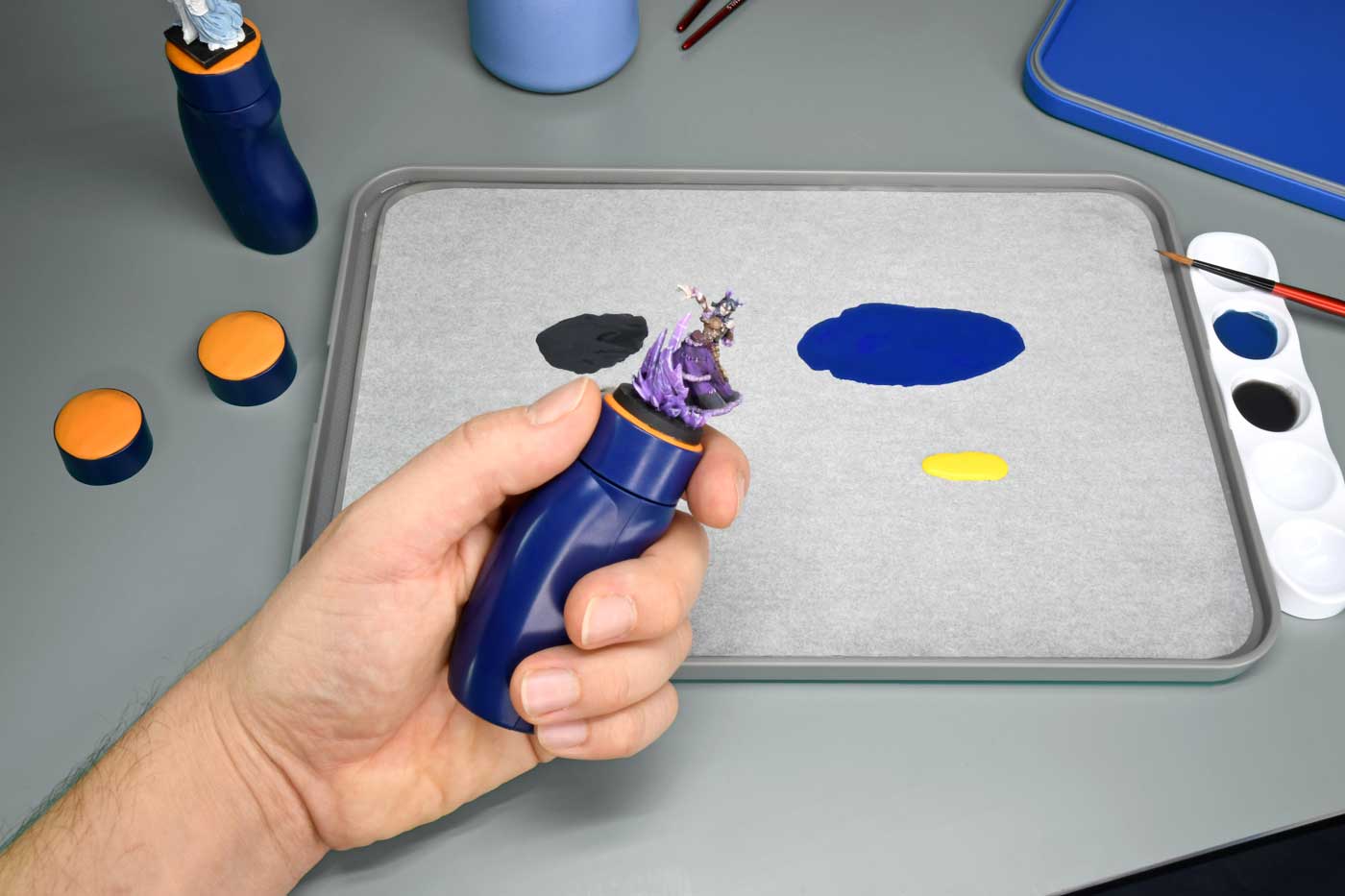 Using a painting handle will also help you keep a better grip on your figures, and will help you to avoid wrist strain. You will also notice that those previously hard to reach areas are suddenly much easier to get to. It will also allow you to easily manoeuvre your figures into better positions and access those tricky areas.
How the RGG360 can Improve your Painting ?
Every part of RedgrassGames' RGG360 handle is designed with the painter in mind. The ergonomic handle is shaped to sit comfortably in the palm of your hand, and its light weight ensures you will not strain your wrist whilst using it.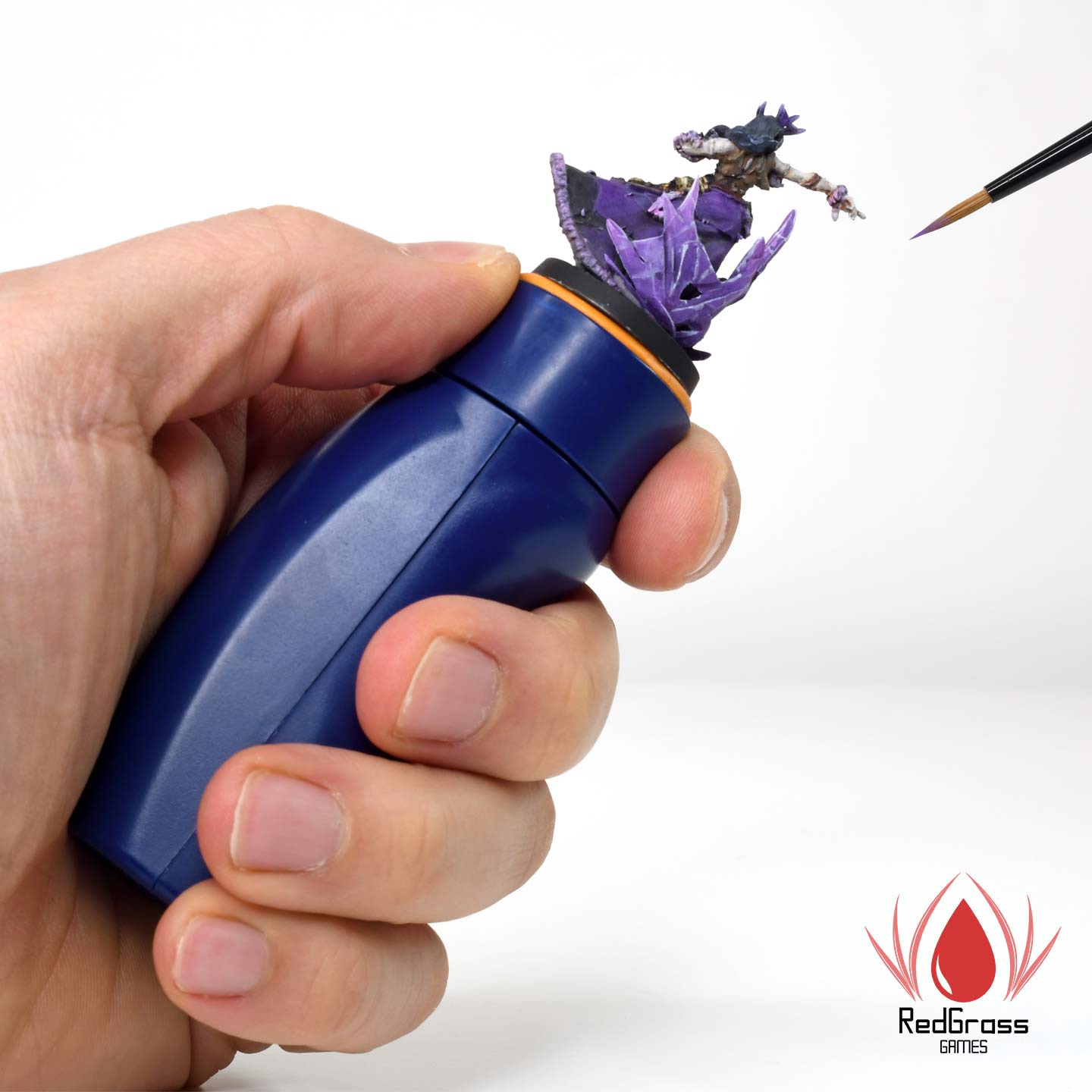 The handle features a revolutionary 360° rotatable cap to which you attach your figures using RedgrassGames' special mounting putty. The rotatable cap means you can reach every single part of your miniature without straining your hand. And the strong mounting putty will keep your figures securely mounted on the handle. So there's no risk of them falling off and being damaged.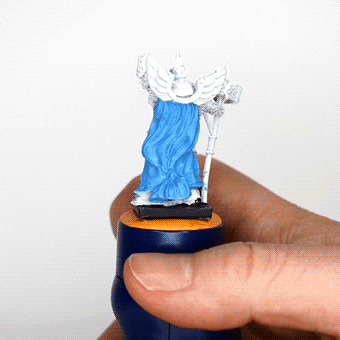 Perfect for batch painting
The handle's cap and strong putty ensure you can mount any shaped base from 10mm to 50mm in size. The cap can also be removed and replaced to make it easy to switch between models. This means you only need one handle to batch-paint your entire battalion of figures!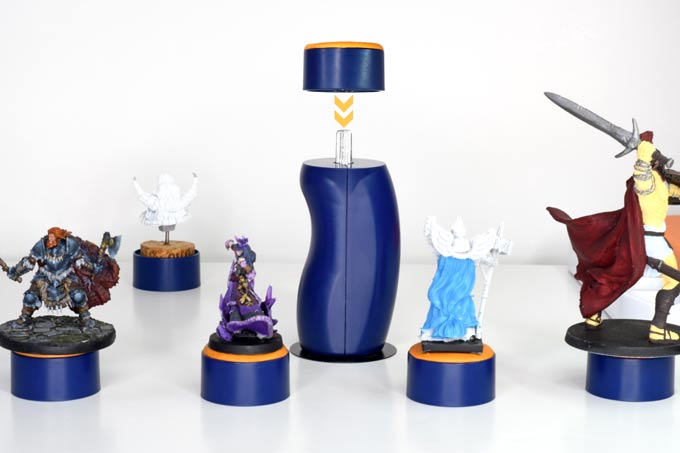 RedgrassGames' RGG360 also includes a feature to keep your scale models safe when you aren't painting them. The handle comes with an adhesive magnetic base that you can stick to your desk and attach your painting handle to. This feature is designed to ensure your miniatures are safe even when you aren't holding them. It will keep your figures from falling over if they are accidentally knocked. 

Whilst the RGG360 is designed to help you enhance your skills as a painter, it is also made to make your hobby as enjoyable and stress-free as possible. 
Buy the best hobby painting handle
Click below to buy the best painting handle approved by thousands of miniature painters and some of the best pro painters !