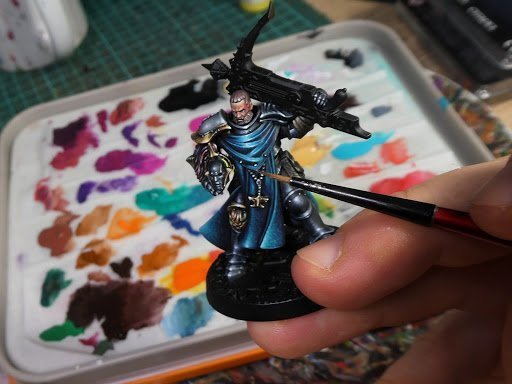 NRM PAINT commission painter
NRM paint aka Nikolas Rubens Mortensen is a full-time miniature commission painter who is running a commission painting service in Danemark . We wanted to know more about his journey! Here's an interview to know more about his work as a commission miniature painter.
Can you introduce yourself a little bit?
Hey. My name is Nikolas Rubens Mortensen, I am 29 years old & I am from Copenhagen Denmark. I have currently started to paint miniatures on a full-time basis, from the 1st of August.
When did you start painting miniatures?
I have been painting miniatures for about 2 years now – I also painted as a child but stopped when I was around 13 years old. I will hopefully be painting for the rest of my life now 😀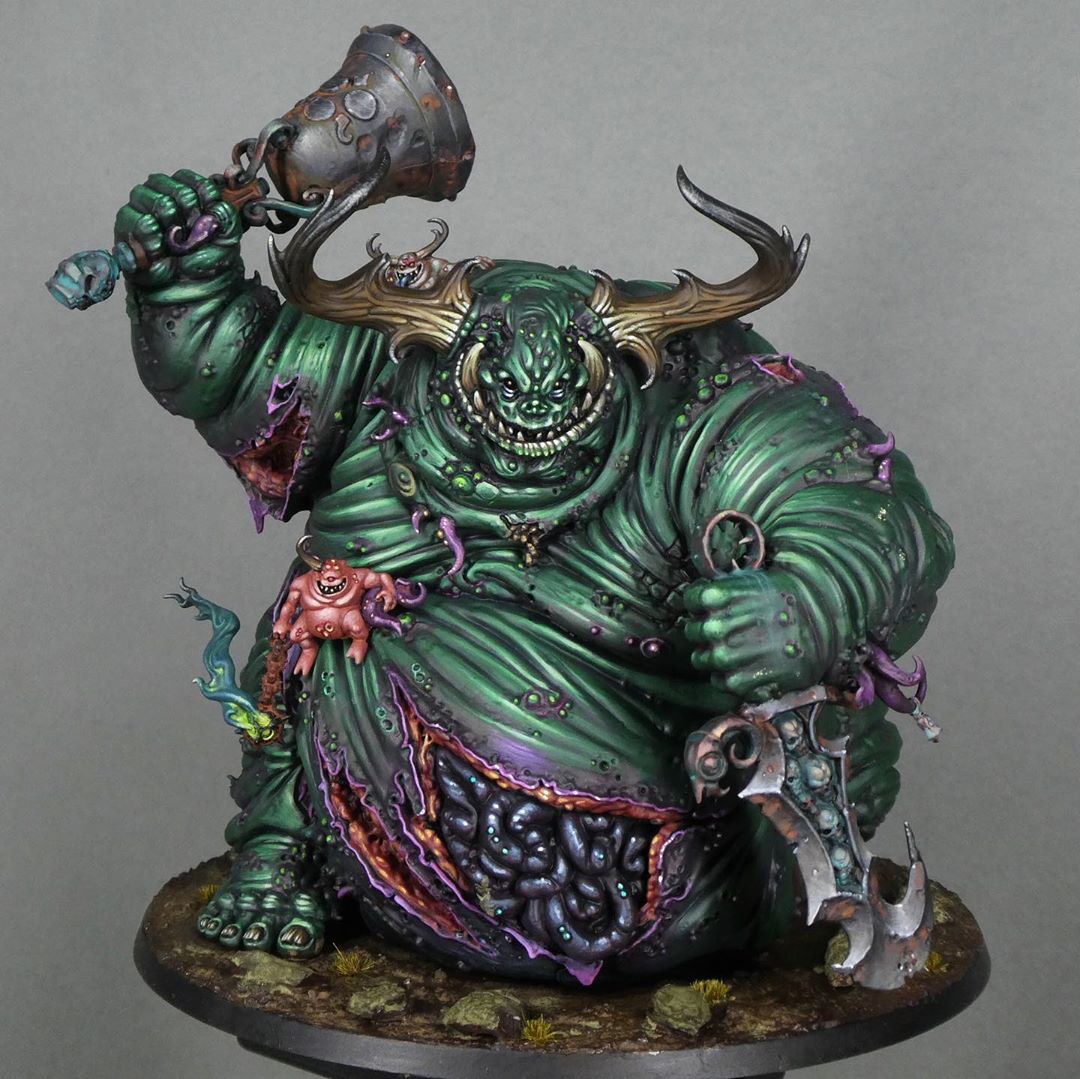 Why have you started this hobby? How have you discovered it?
I have always loved to be creative – I have been drawing, painting on canvas & stuff like that my whole life. When I was a child, I discovered the hobby at my afterschool center, where we painted it all day long – I loved the idea of creating something very unique & personal, on a totally non-colored miniature (primed miniature). I furthermore love everything about the fantasy & sci-fi universe, so it was easy to fall in love with the Warhammer universe especially 😀
Which artists do you like/admire?
Oh, this is a difficult one – because there are so many.. When I first started painting, I loved the work by Richard Gray & Ben Komets – I found especially their NMM breathtaking (I still do ! ), & it was something I wanted to achieve someday too myself. At the moment I admire painters like Albert Moreto Font, J.L. Munoz, Tamer Widerspan & many more. Tamer was also a huge help for me, regarding the startup of my Patreon. They are all very nice guys in general!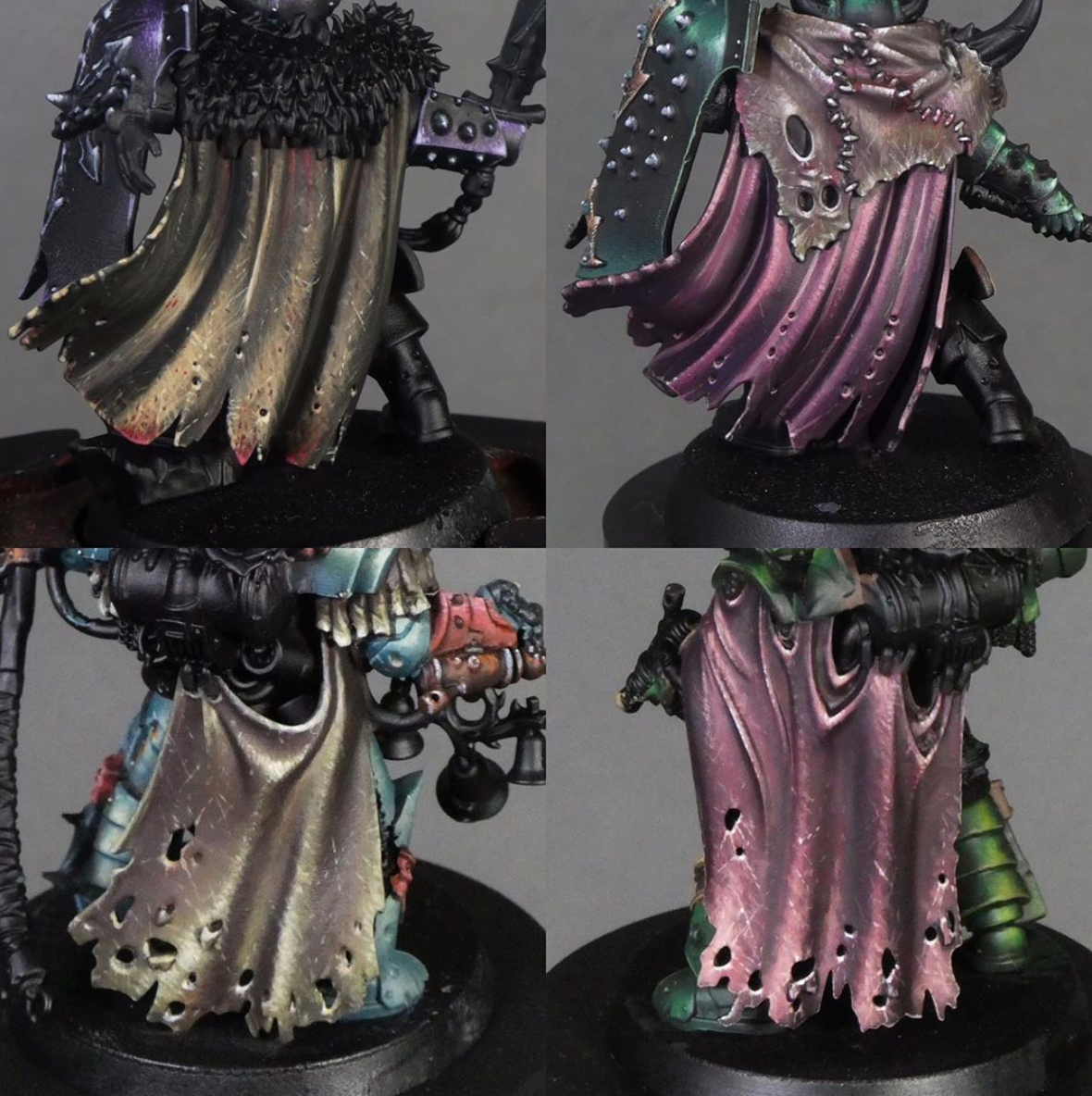 What tips or advice would you give to someone just starting out in the hobby?
The first advice I would give is too just: Enjoy & relax! This is just a hobby, & this means that you should just use it as a « relaxing zone «. Paint whatever you like to, & don't feel a pressure to paint 20 similar soldiers – if you don't want to, paint something else. My next advice is to not be afraid of trying something new – like new techniques. If you want to improve as a painter, you have to try out new stuff – so just try it, don't hold back, & you will learn from your mistakes 😊
What are the most important techniques a miniature painter should know?
I think that there aren't any most important techniques for this hobby. It is a personal opinion on how you want to paint miniatures, & there can be different preferences from person to person. I would though definitely always recommend painters to thin their paints, as this can ruin the surfaces of the model if you don't do 😀 The most important technique for me is glazing & stippling as I use it basically for every miniature I paint – this can be for painting skin, NMM, cloaks, etc. Glazing is basically a technique where you thin down your paints with a lot of water, in order to create smooth transitions between different colors. Stippling is a technique where you paint small dots, instead of the traditional layering – this is great for textures on armors & cloth especially.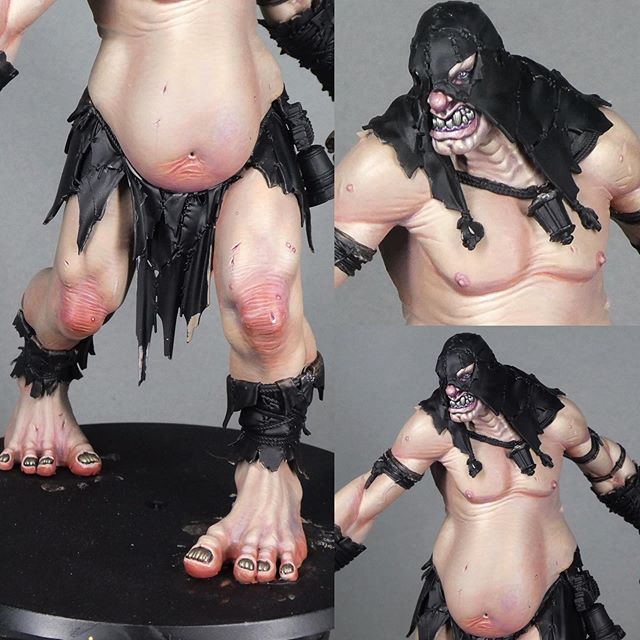 Which miniature you painted are you the proudest of?
My proudest painted miniature is a Genestealer Patriarch I painted last year for a local competition & the Everchosen competition. I won the local competition & ended up in the top 100 of the ever chosen, which made me very proud as this was my first ever competition entrance. Now I can't wait to enter my next competition!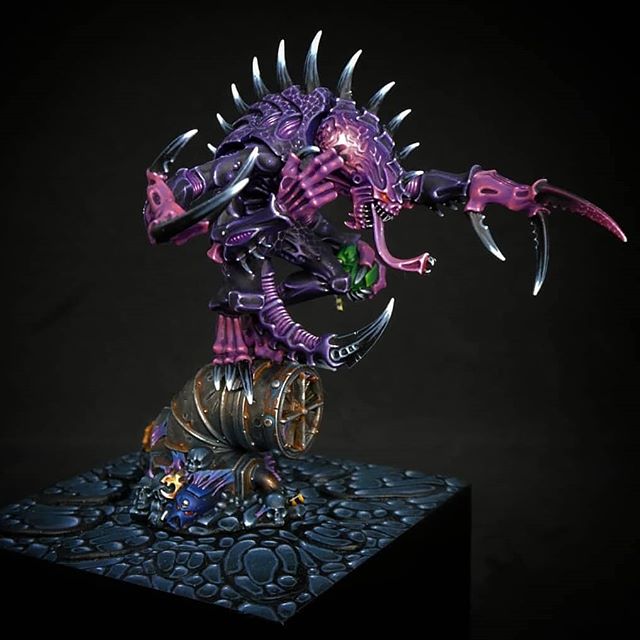 How do you see yourself progress as a painter?
I want to keep painting miniatures on a full-time basis – & I want to keep improving different painting techniques & create a more personal style of painting. In the near future, I want to do painting classes in larger groups, where I teach other painters in the different techniques & methods I use. 😊
Which miniature are you the proudest? And which is your favorite one?
The miniature that I think is my most favorite one, is actually a Nighthaunt bladegheist revenant, that I painted up in a couple of days – alongside the base. It's a very simple piece, but I was so happy with the whole ghostly mood of the setting. In general, I really appreciate fast & simple painting projects – but its not that often that it happens 😀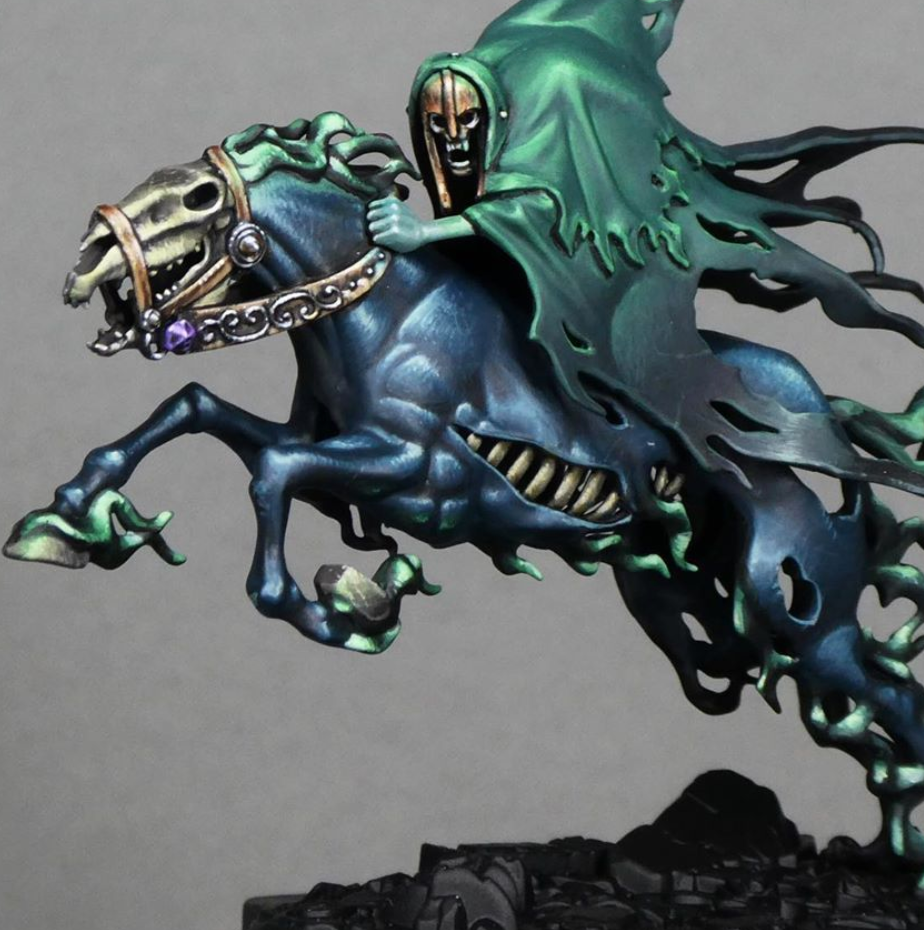 Where to follow NRM PAINT?
His instagram : https://www.instagram.com/nrmpaint/
His youtube channel : NRMPAINT
At Redgrassgames, we proudly sponsor full-time commission painter such as NRM paint with our miniature painting tools.
NRM paint is using the following Redgrassgames painting tools:
Visit Redgrassgames's store.
More news and tips about miniature painting: https://www.redgrasscreative.com/news/