EVERLASTING WET PALETTE V2
The best wet palette got better. Revolutionary reusable membrane, cool design, supertight case.
The best wet palette for miniature painting is back: World's first reusable membrane. Incredible moisturization capacity. New accessories. Tightest sealing case. New sizes with up to 20% more painting space.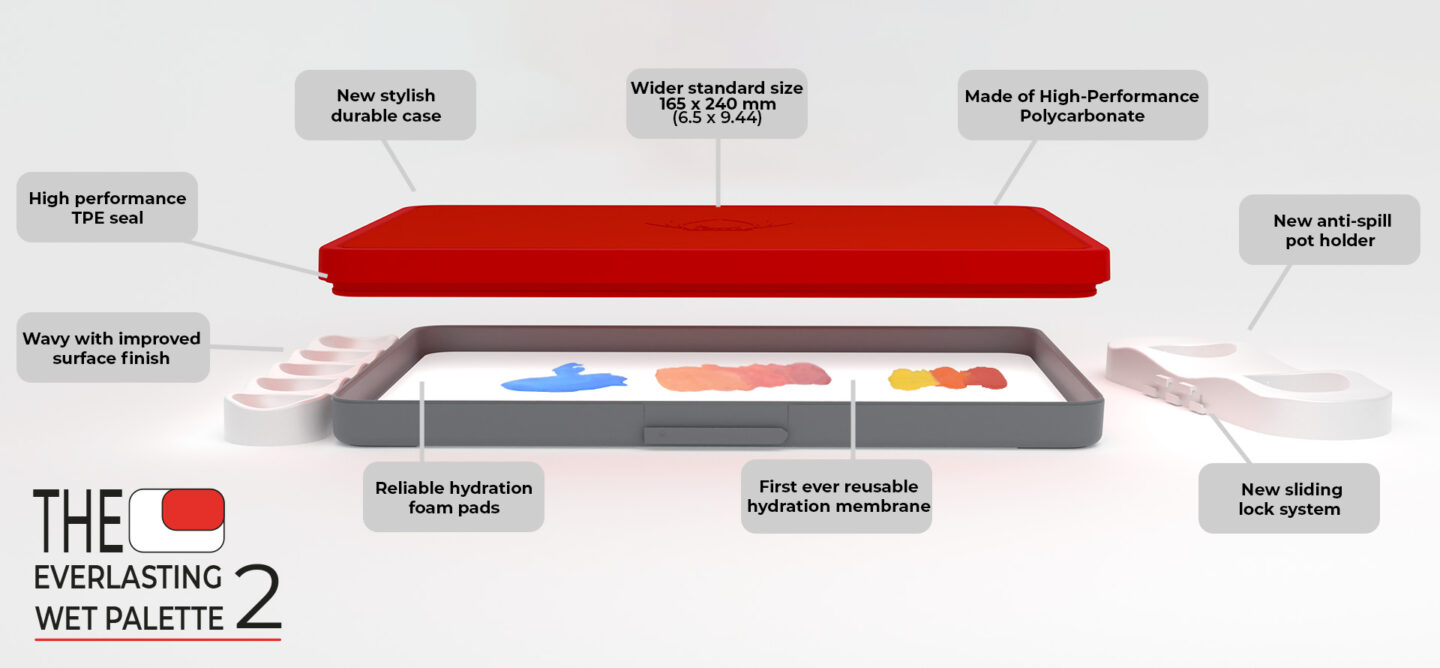 EVERLASTING WET PALETTE V2: WHY YOU NEED THIS?
A wet palette is an essential tool for every painter. It is the surface where you will mix your paint, try different paint consistencies and master all kinds of techniques. Its main purpose is to keep your acrylic paint fresh for hours or even days within a sealable wet palette. The Redgrassgames wet palette is designed with the best materials possible and a proprietary patented hydration system. Everything has been designed to help you focus on enjoying your painting sessions.
WET PALETTE PAINTER V2: THE NEW NORMAL
The v1 defined the size of wet palettes for miniature painters. The Redgrassgames Painter v2 redefines that standard, perfecting the size. Offering a 20% larger painting space! Thanks to its construction it still offers an optimal footspace for small spaces and temporary painting stations. It is the perfect combination of size and utility. It is the new normal.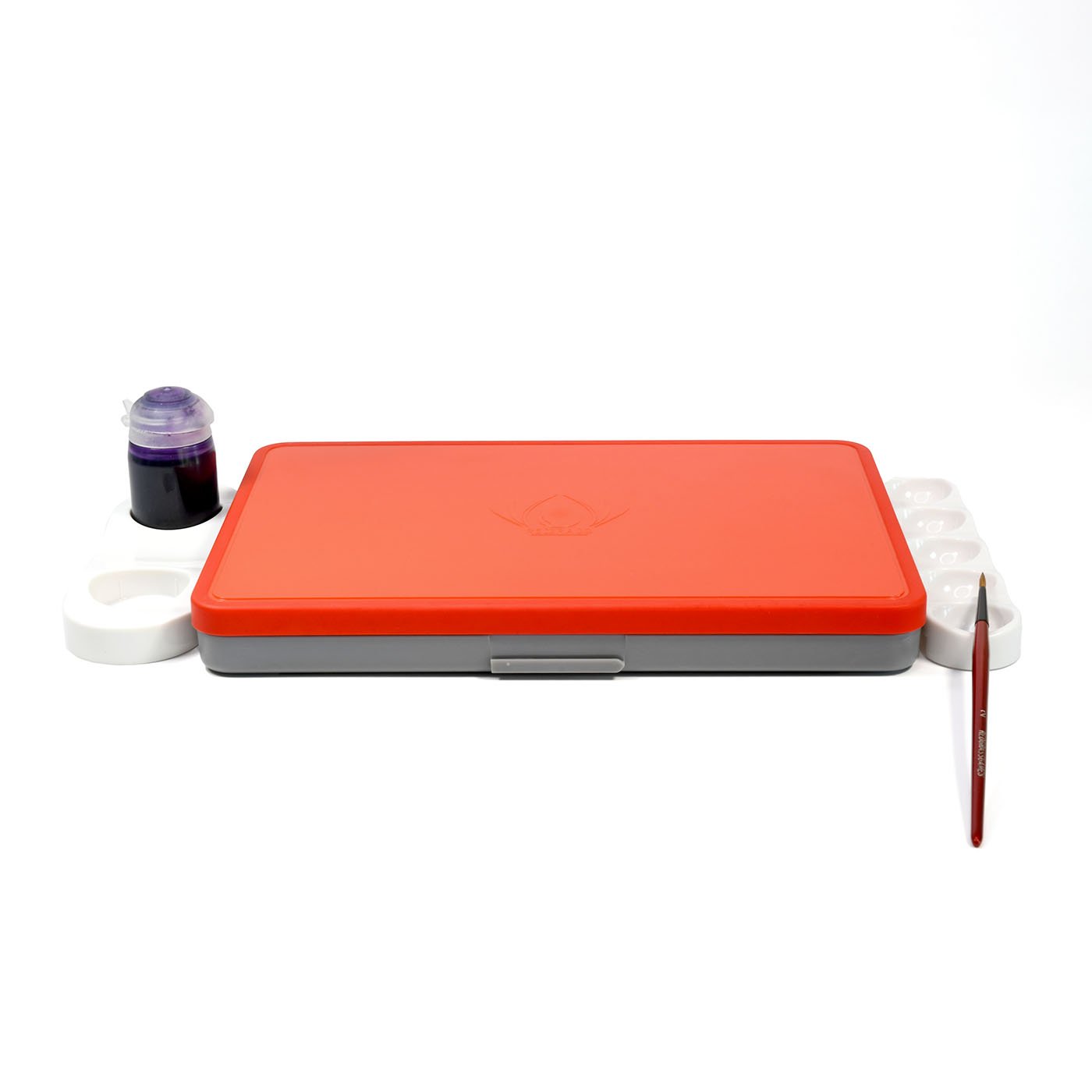 WET PALETTE STUDIO XL V2: SERIOUS SPACE. SERIOUS PAINTING
The Studio XL v2 wet palette is the choice of pro painters and enthusiastic hobbyists. For painters with dedicated painting areas, the XL v2 allows you to try more colors, blends, and technical mixes – and with plenty of space to spare! The Studio XL v2 allows you to express your creativity with even more space.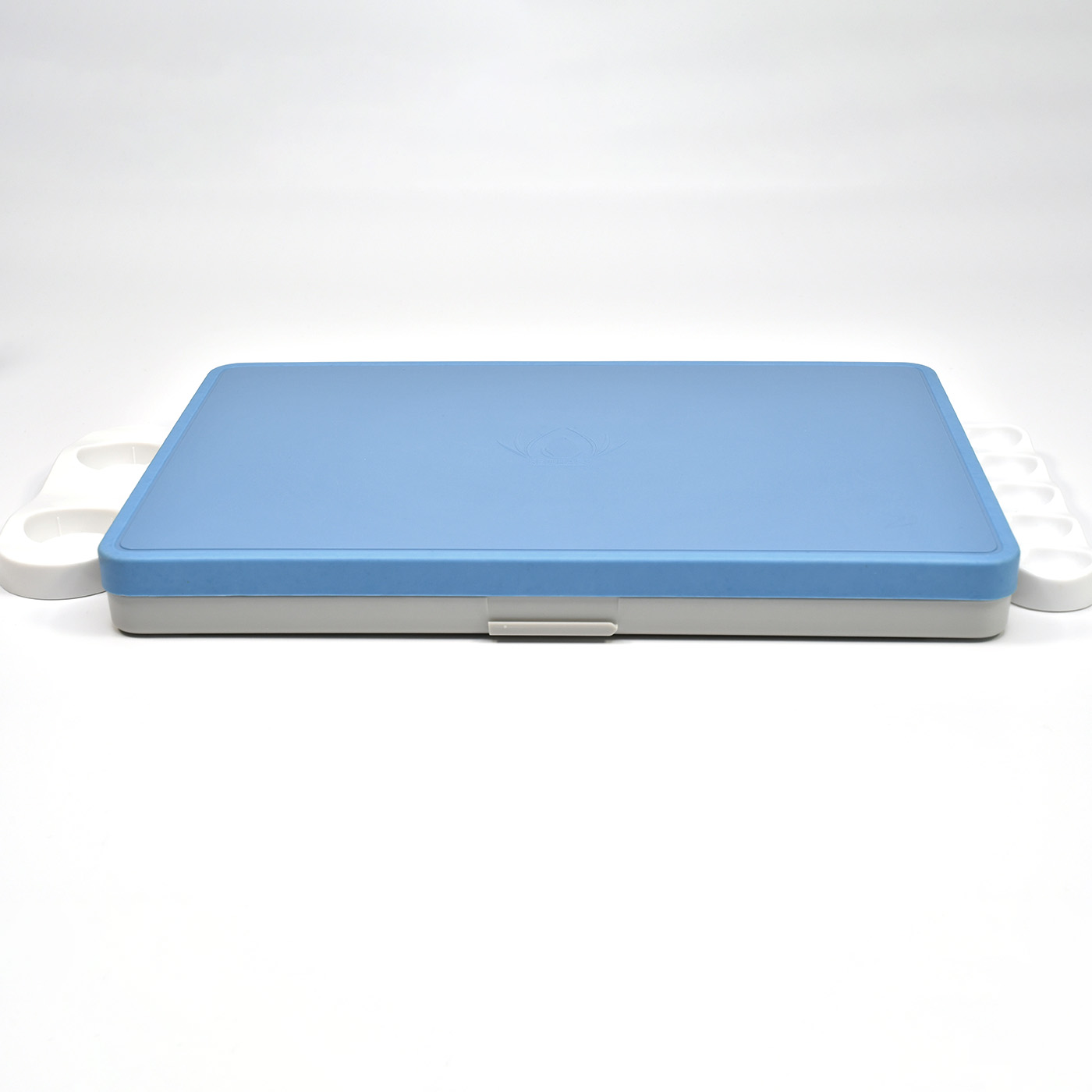 SUPERIOR HYDRATION TECHNOLOGY
Designed specifically for miniature painting, the new patented hydration membrane is one-of-a-kind. It is the only reusable palette surface. It will keep your acrylic paints fresher for longer out of the pot.
With the RGG Reusable Membranes hobbyists and painters can keep their paints and mixes for longer than ever before between painting sessions. Paint glides smoothly on the membrane, old paints can be revivified. Blends are easier to achieve, and metallics won't seep through the surface.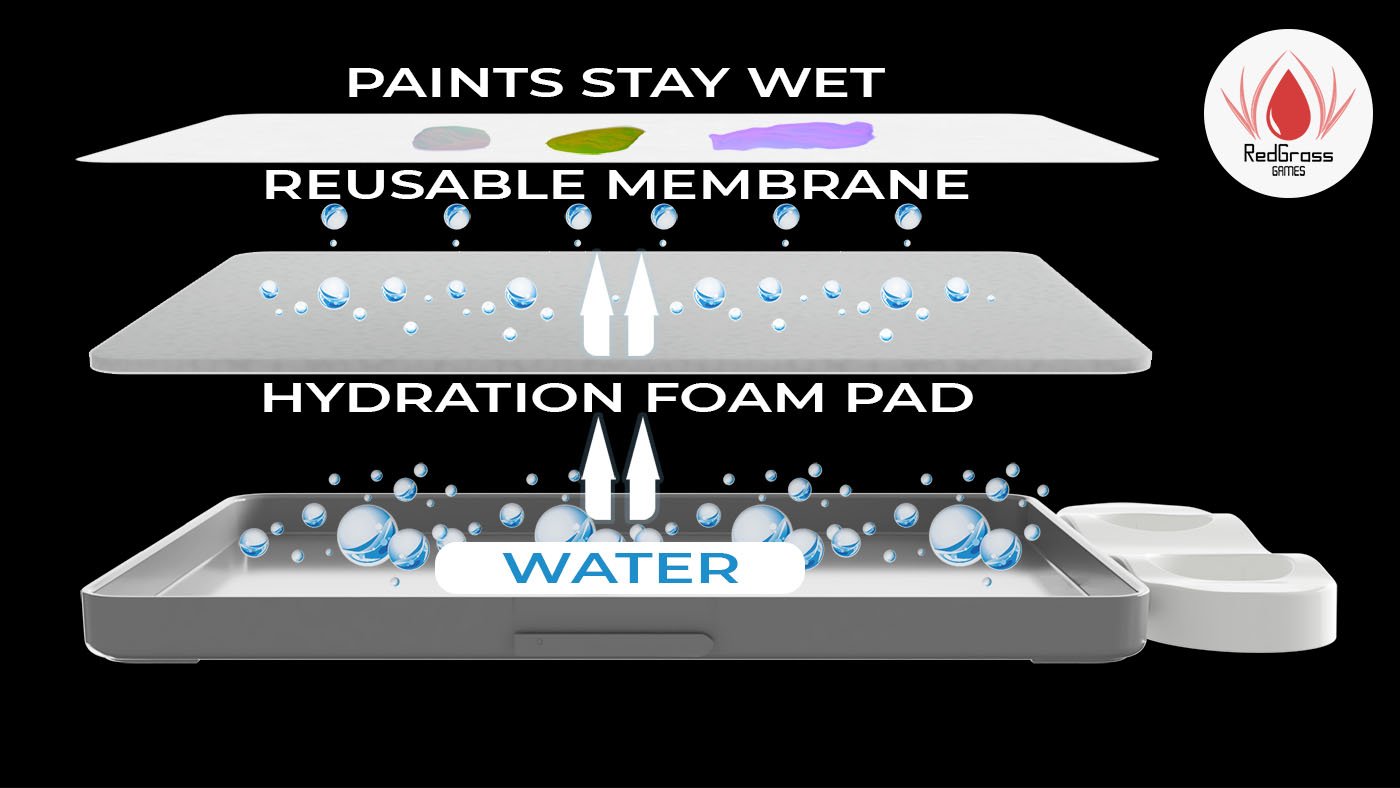 NEW MEMBRANE: REUSABLE AT LEAST 4 TIMES
Existing paper sheets are single-use. The Redgrassgames reusable membrane is the far more economical choice, as it is excellent for keeping your paints wet, but afterwards can be cleaned and used multiple times with care. At least 4 times!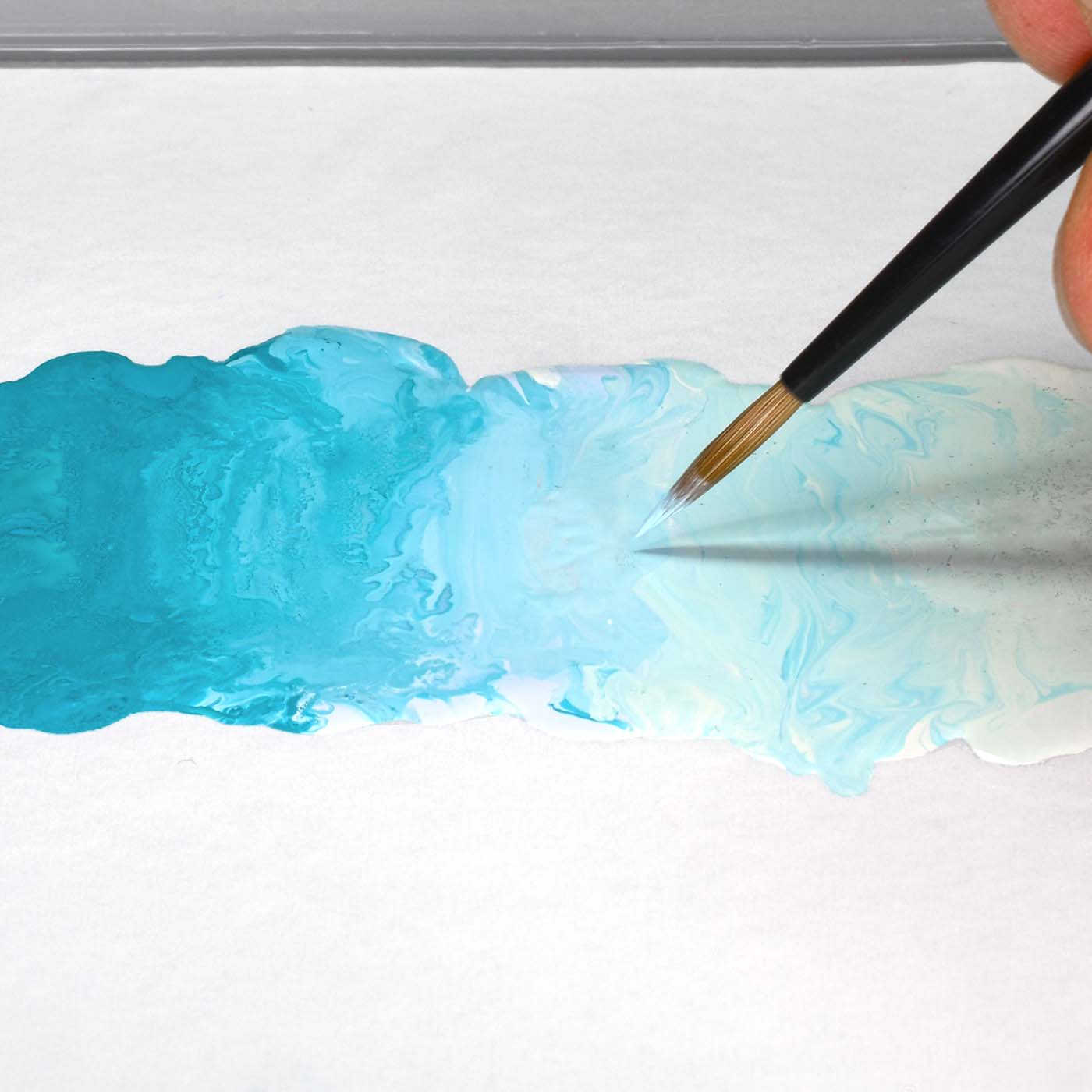 Our unique sliding lock system for accessories makes it even easier to secure more useful functionality to your wet palette v2. A great way to customise your painting experience every time.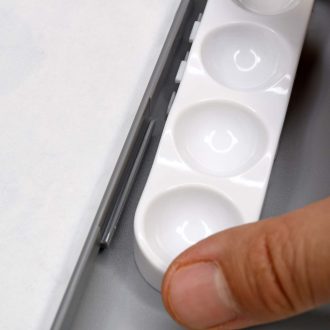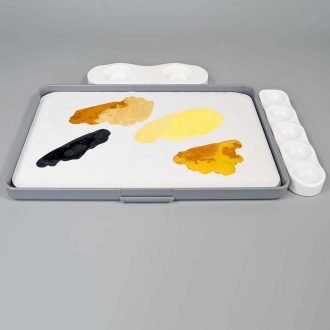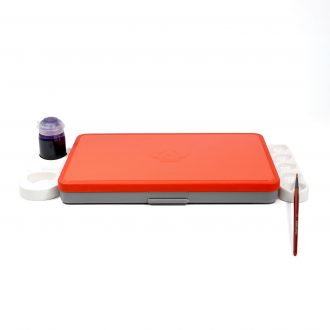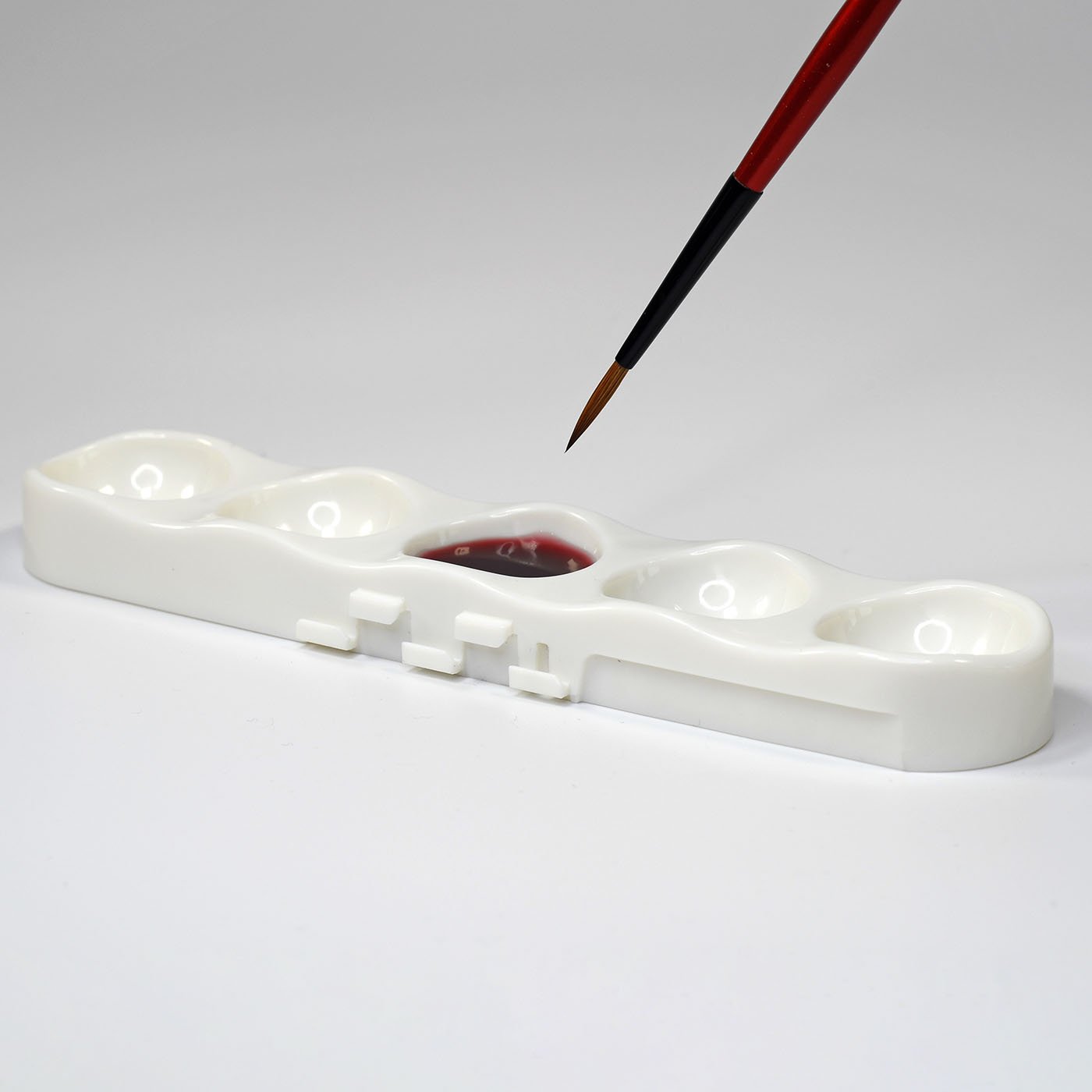 The Wavy is a well palette and a brush holder combined together! Perfect for mixing inks and washes, it also acts as a brush rest whilst you are painting with other brushes! 
Thanks to the sliding system, it can be attached safely to your Everlasting Wet Palette v2 in no time.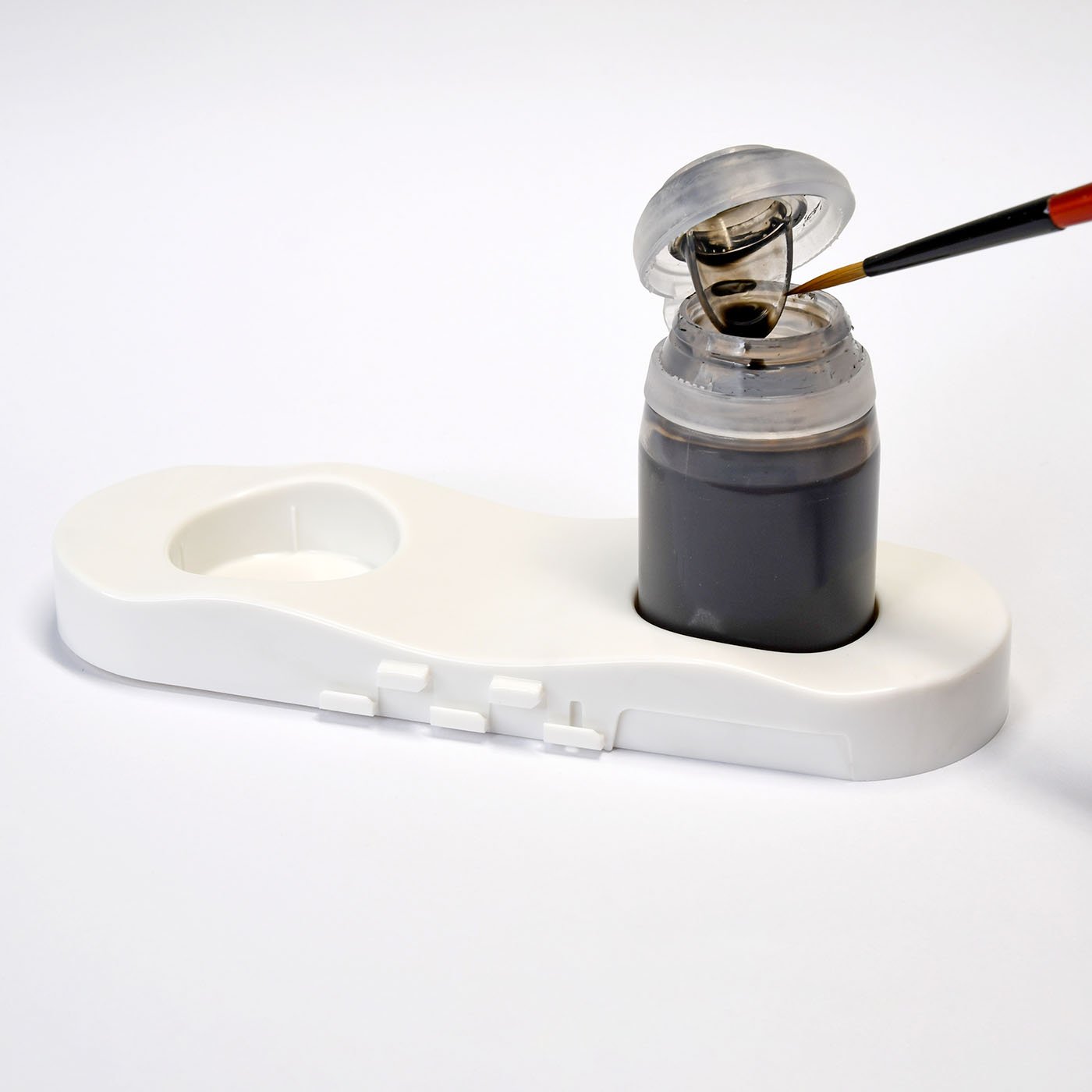 The Anti-Spill Pot Holder is ideal to save your shades and inks from spilling! GW pots can be knocked over easily- no more accidents! No more inks and stains on your desk!
Thanks to the sliding system, it can be attached safely to your Everlasting wet palette V2 in no time.
EVERLASTING WET PALETTE V2
To extend the life of your oil paints, store the glass palette insert inside the Everlasting Wet Palette cases. When sealed inside, your paint will be kept safe and stable for a long time, ready for your next painting session. The Everlasting Wet Palettes come in 3 versions: Painter lite, Painter V2 and the huge StudioXL V2 perfectly sized to store your glass palette insert.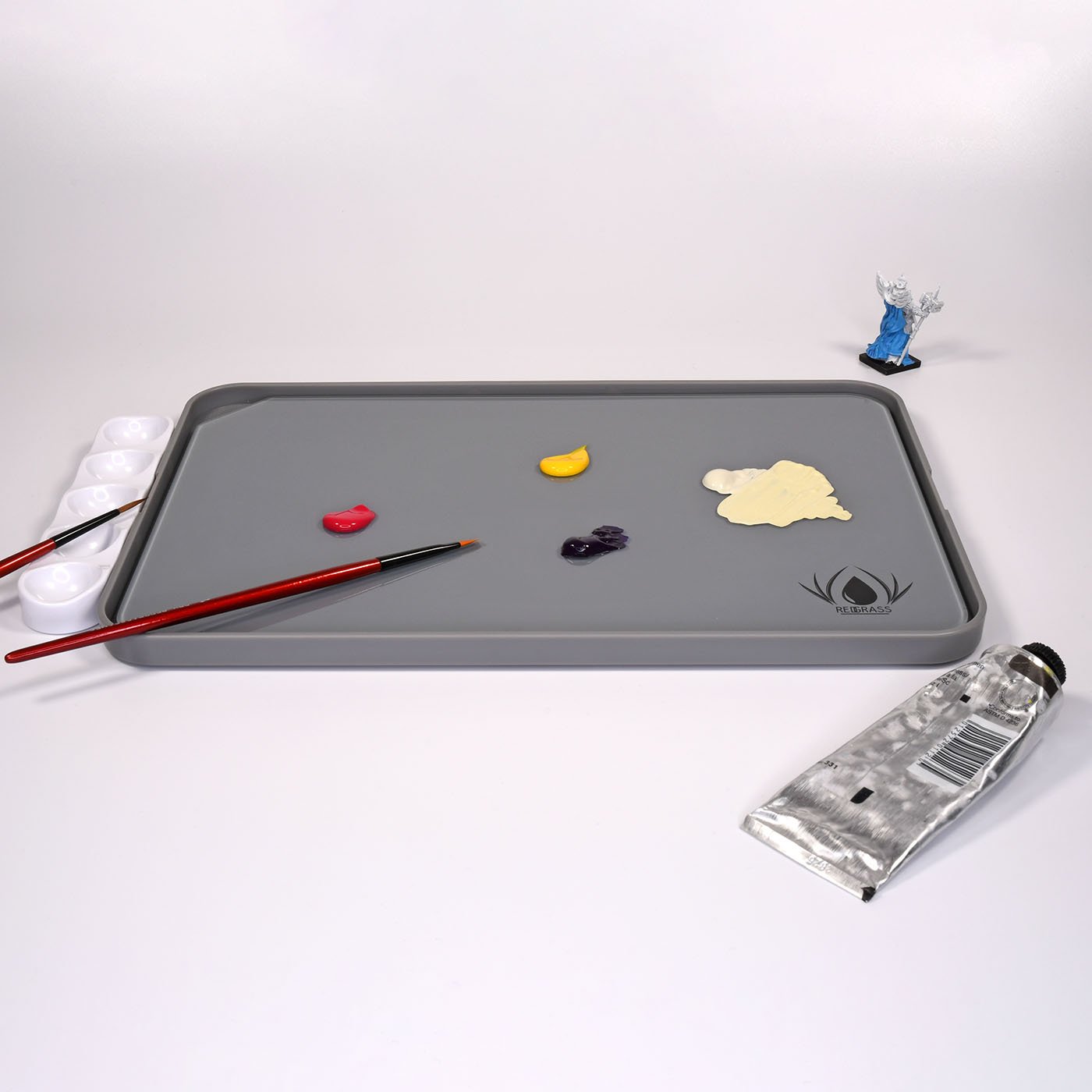 EVERLASTING WET PALETTE V2: SETUP & CARE INSTRUCTIONS
Setup your Everlasting wet palette in seconds and follow our care instructions for a reusable membrane always ready for your next painting session.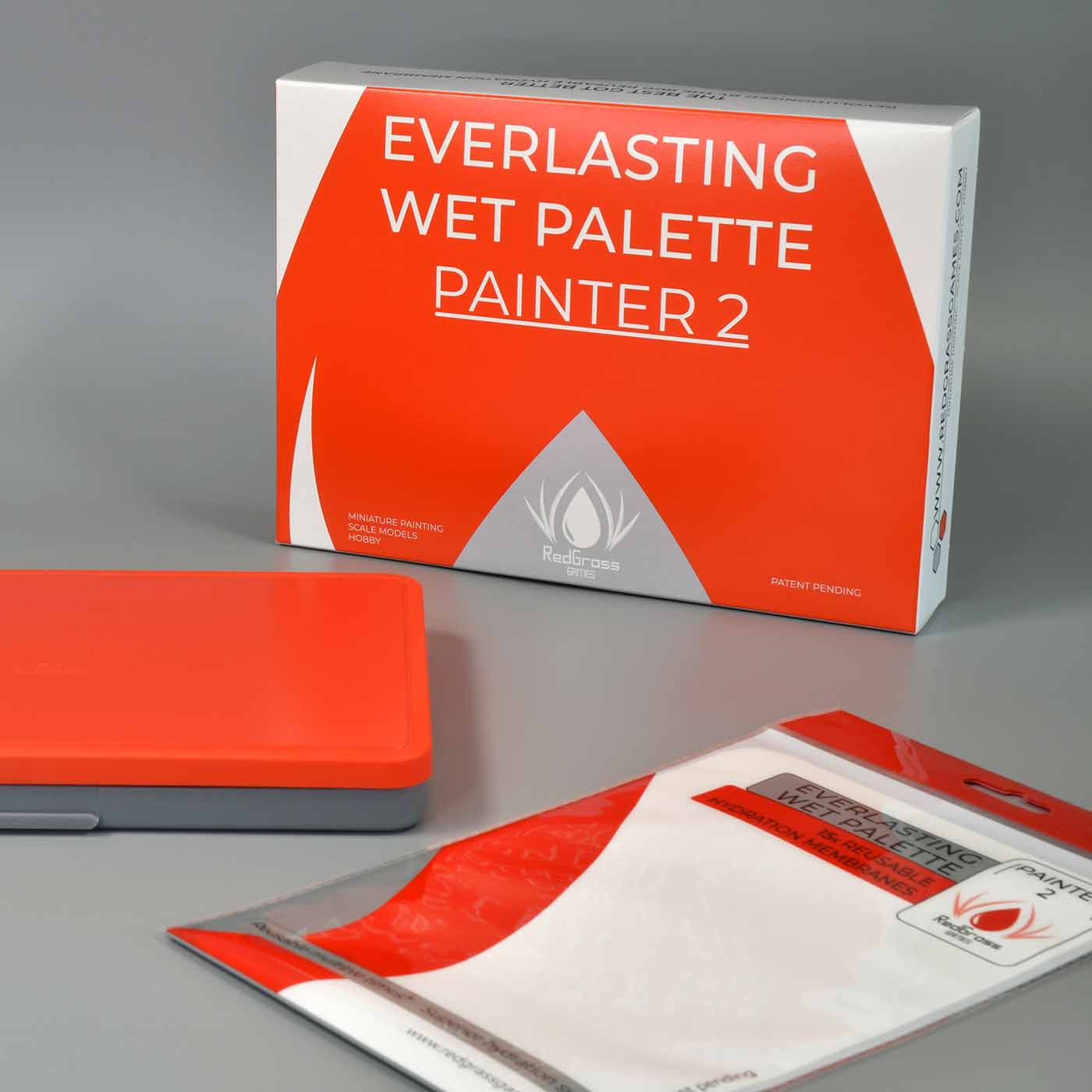 The Everlasting Wet Palette v2 was created in 2021. At the time, it was the most successful Kickstarter campaign for miniature painting (and it probably still is). 13954 backers helped us make this v2 project a reality. As a result, RGG wet palettes are the most popular palettes for miniature painting.