Interview with Torka Thor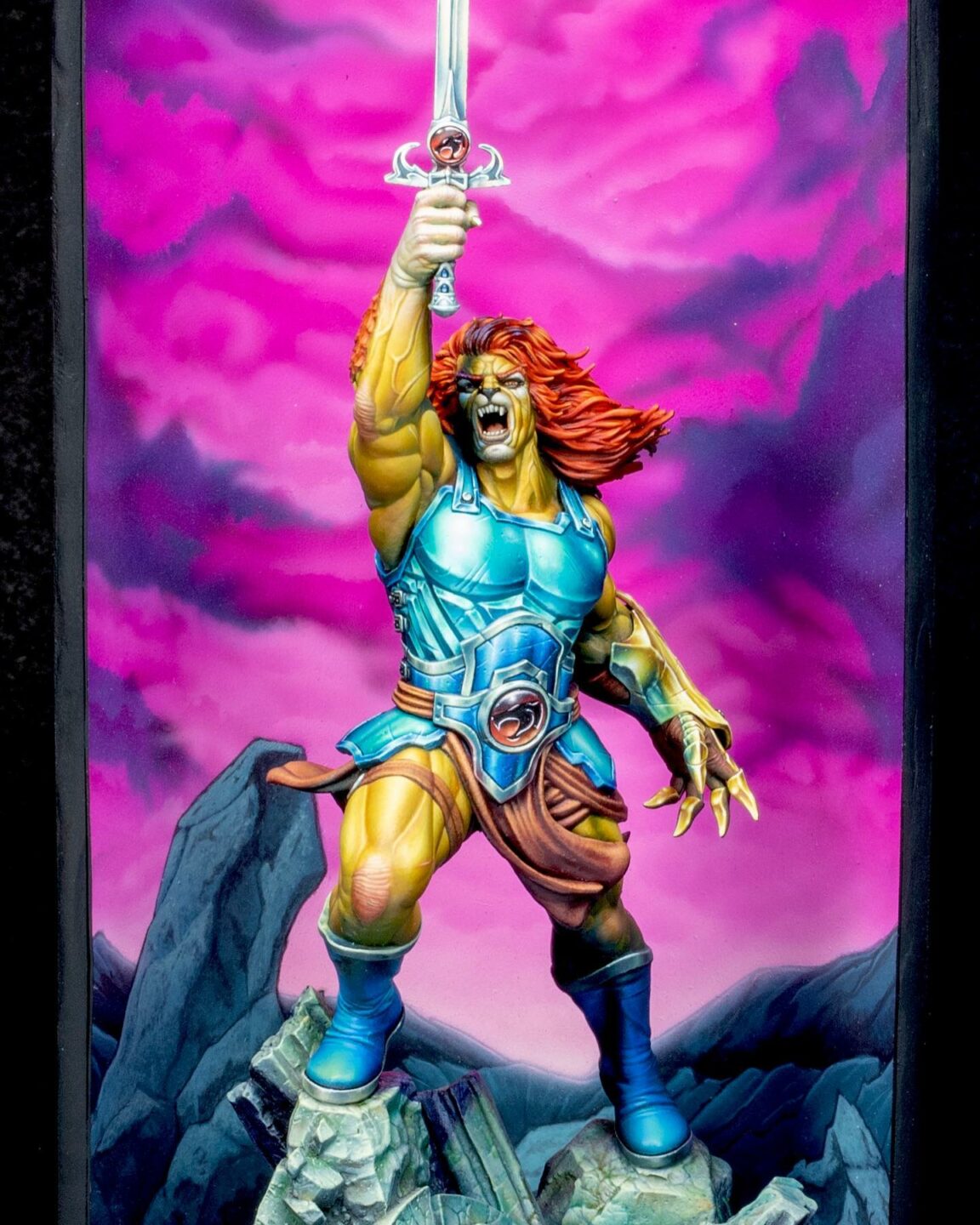 Interview with Steve Garcia A.K.A @torkathor on IG. He is a multi-award winner miniature painter and an American artist. He was kind enough to answer these questions for Redgrassgames and we're really proud to count him among the influencers that we like and follow. Read on to find out more about his experience and the tips and advice he kindly shares!
1. When did you start painting at what you would consider a serious level? What do you think makes a 'pro painter'?
"Hello! My name is Steve Garcia. I am an American artist based out of Austin, Texas. I started painting "serious" about 5yrs ago, entering a Crystal Brush at Adepticon for the first time. My painting experience up to that point had been general gaming for different games but nothing deliberately done to develop as an artist. I think this is where someone can gauge taking painting "seriously", a drive to learn, improve and increase the aspects of painting past the "battle ready", 3 coats of colors. After that, what makes a pro is difficult because it can imply some kind of standard metric in a field of artist subjectiveness. You can say a level of accomplishment in competitions makes a pro, doing work for money or as a primary means of income, or marketing for a miniature range, etc. It can be difficult but I think a more fair assessment comes from the community…if other artists consider you in that "master", "pro" category, you can feel pretty safe saying such a thing. In the end, you need to have a comfort level with this statement as well."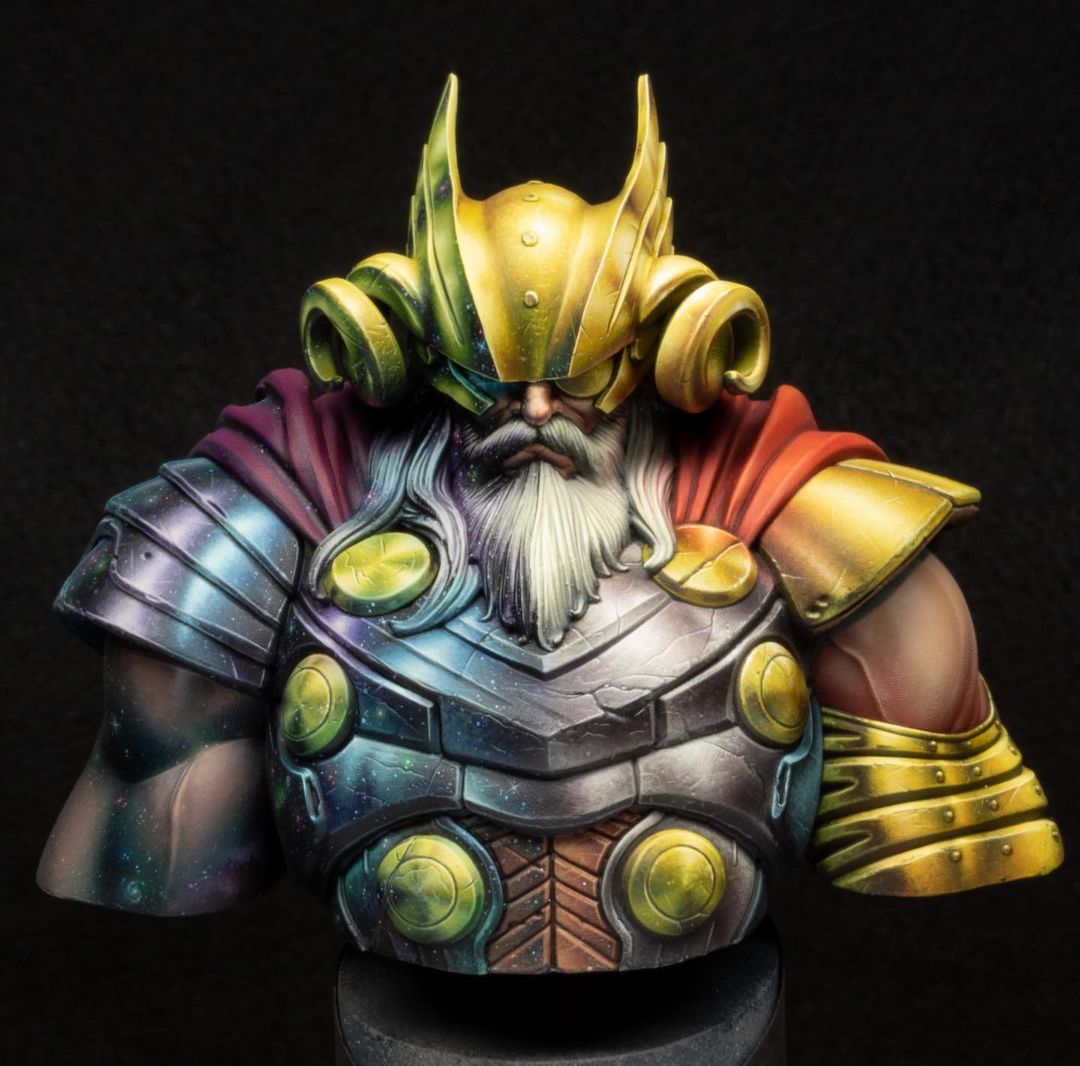 2. Interview with Torka Thor – Where do you get your inspiration from?
"I draw the majority of my inspiration from comic books, various mythologies, the sci-fi genre, movies and, of course, other artists' works. It can come from anywhere but these are things I am attracted to so inspiration generally strikes when I'm viewing something from this list. It's not exclusive, I could be listening to an audiobook and get sucked into an imagery of some iconic scene or the desire to portray how it made me feel, etc. The key is not to limit yourself and expand your imagination into areas unbounded."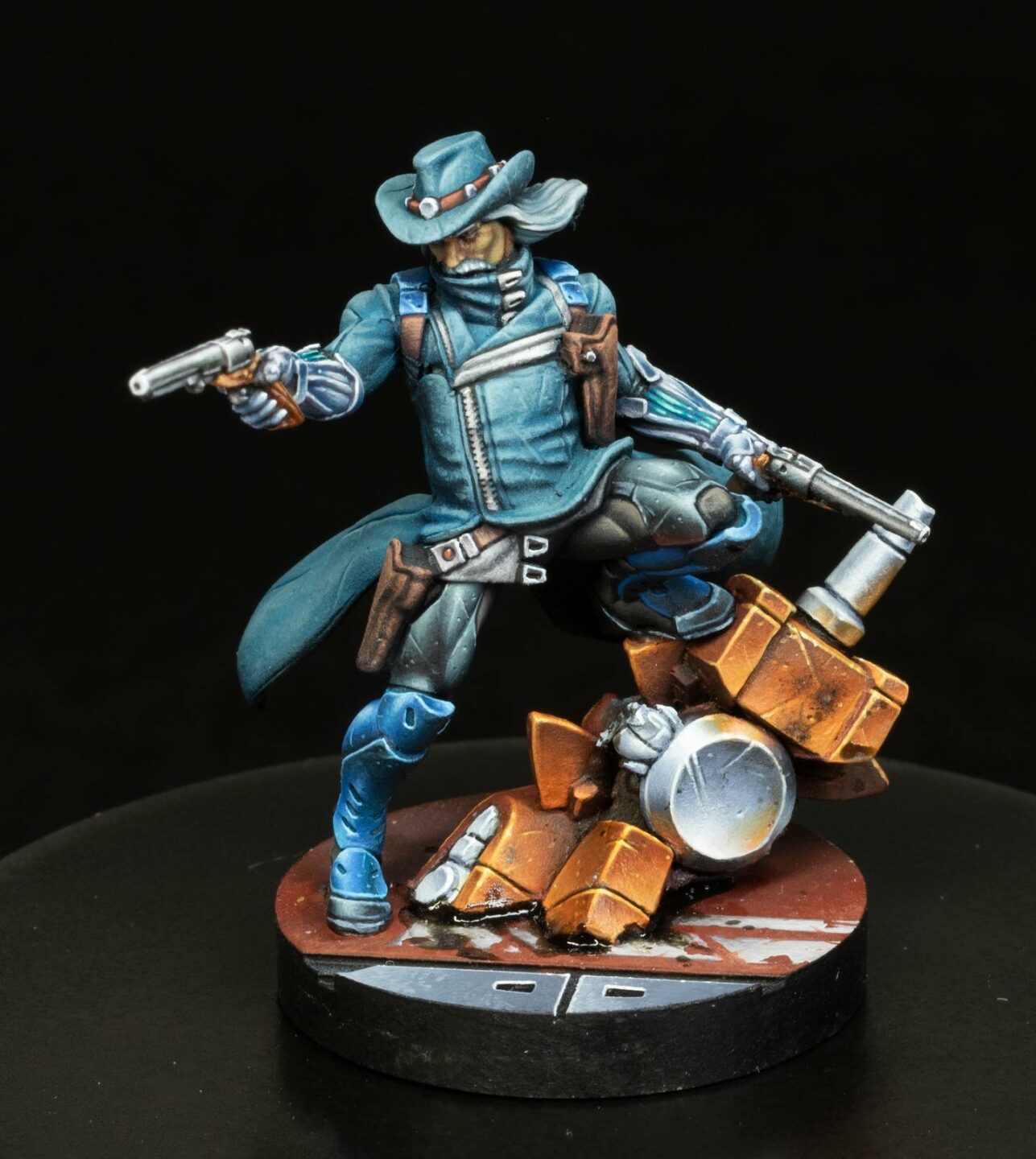 3.
 How do you begin your painting day; how do you organize your day's work? 
"My painting day starts when my full-time job ends haha. This can be anywhere from a 30min session to a few hrs if I'm lucky. The weekends are a more predictable couple of hours at the paint desk. I tend to work on one piece at a time but have recently been experimenting with multiple to see if it garners any insights or creative motivations. I am still evaluating this. Once I start painting, it becomes a whirlwind of whatever. Depending on the figure, I can be very methodical or jump around based on the composition. It's all very specific to each project. " 
4. 
Interview with Torka Thor – Do you have any other 'creative' hobbies you do? Do you feel they benefit one another in any way?
"I dabble in cooking as another hobby. My wife is the real chef but I enjoy trying to combine ingredients, regional styles and methods, as well as accompanying drink menus lol. I think it helps with my painting because it keeps me creatively open to many views in general. It can be easy to find a niche in painting as you work to develop specific aspects, this can sometimes cage you from experimenting outside your comfort zone."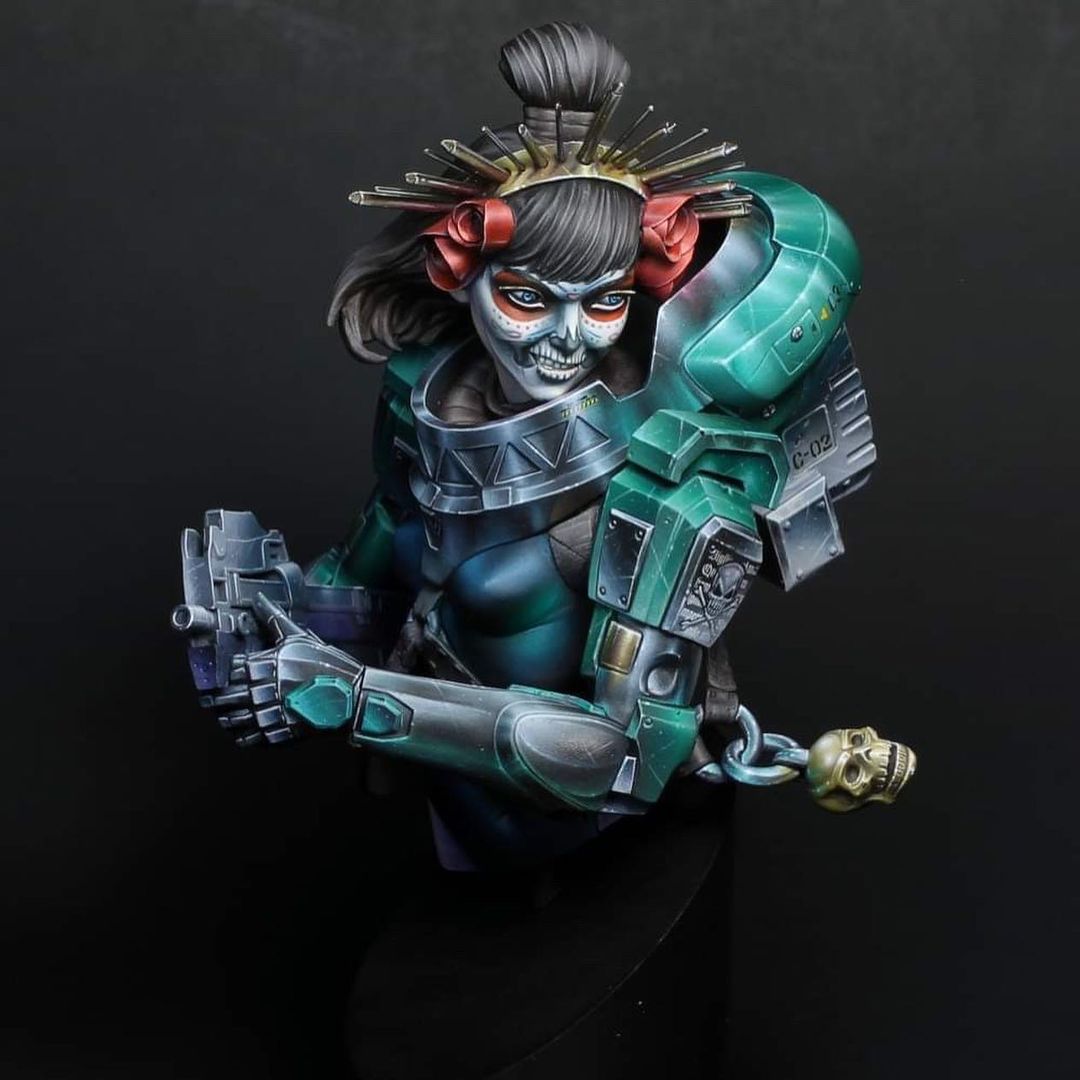 5. Which award are you most proud of; What was the miniature you painted?
"I am happy to be recognized in any award sense. They are nice, momentary validations in a tertiary sense; preceded by my own value in my works, peers and then formal awards. My most recent awards are my fondest; Gold in Painting Masters and Silver in Open Masters at World Model Expo 2022. My display was recognized in Painting Masters and my Lion-O Thundercat collaboration with the great Javier Urena in Open masters. Being on stage surrounded by my artistic ideals was something that hit me as I walked past them all to my position. Truly a gratifying and proud moment."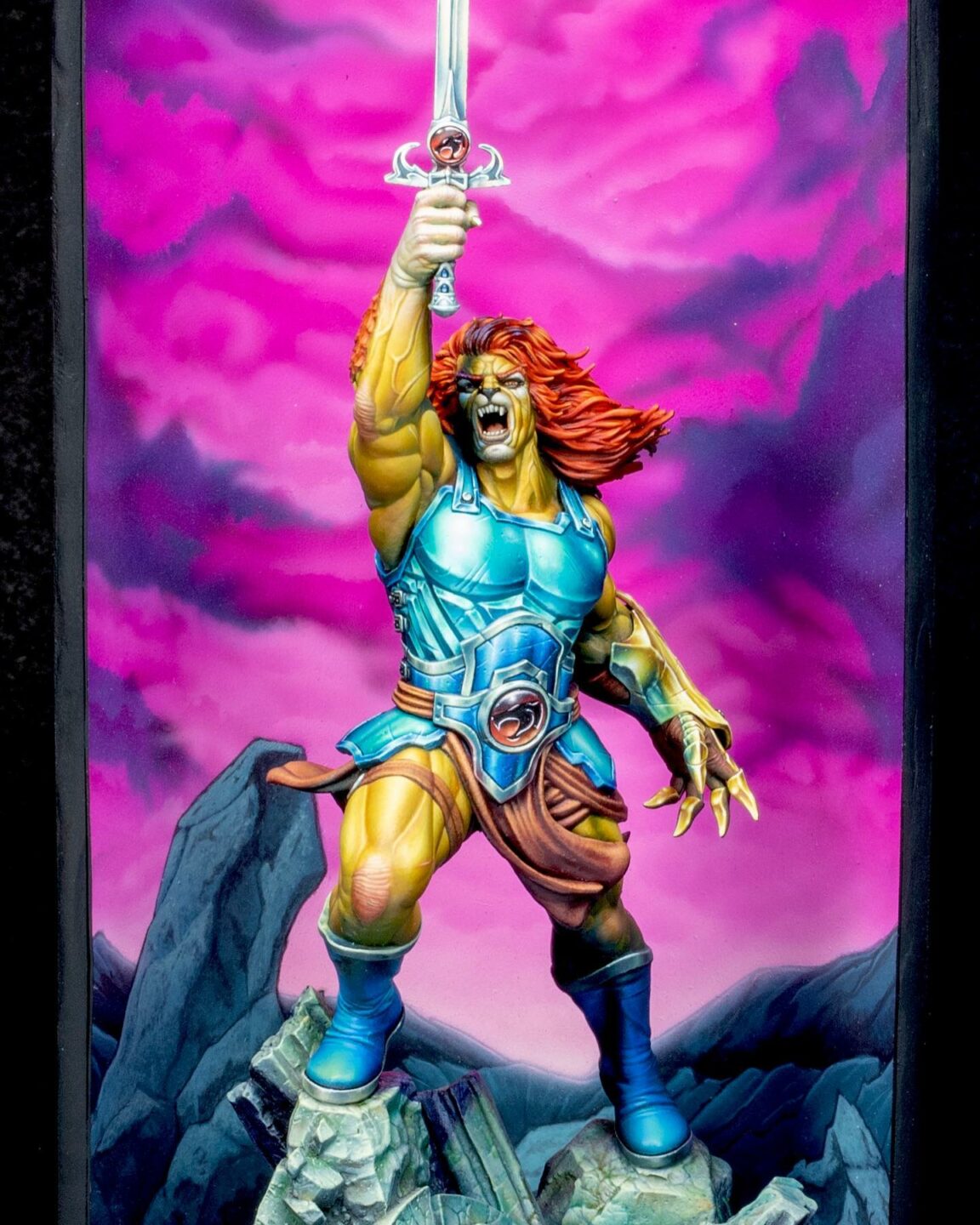 6. What are the most important techniques you think a miniature painter should know?
"A painter should strive to be competent in all technical aspects of painting and then develop their own comforts from there. You should know the rules, before breaking or bending them. An understanding of light is significant because it frames everything about a piece. It's also such a wide and intricate subject, that you could, and probably will, spend a lifetime developing this." 
7. Interview with Torka Thor – What tips or advice would you give someone just starting out in the hobby?
"Follow your inspirations, get comfortable with the basics and don't be shy in reaching out for feedback and mentorship from the community. The community is the biggest and strongest asset we have but can easily be sidelined by the isolation some may feel in a solitary action like painting. Don't fall into the trap and discuss your work with other developing and established artists." 
8. Is there a model you have already painted you would love to paint again, what would you do differently?
"I generally don't like to paint the same model multiple times but I wouldn't mind a second copy of the Lion-O sculpt. I was very adamant on the comic book style I wanted to portray, even while receiving feedback on a more natural, realistic rendering of the character. I think I would enjoy painting him in this manner as well. It would certainly be a good example of varying styles on a singular piece." 
9. Interview with Torka Thor – Do you use any non-acrylic painting techniques in your work? Like oils?

"Yes, I have come to enjoy using oils and dry pigments very much. Combined with acrylics, they can be layered to create extremely complex and appealing renderings of different textures and techniques."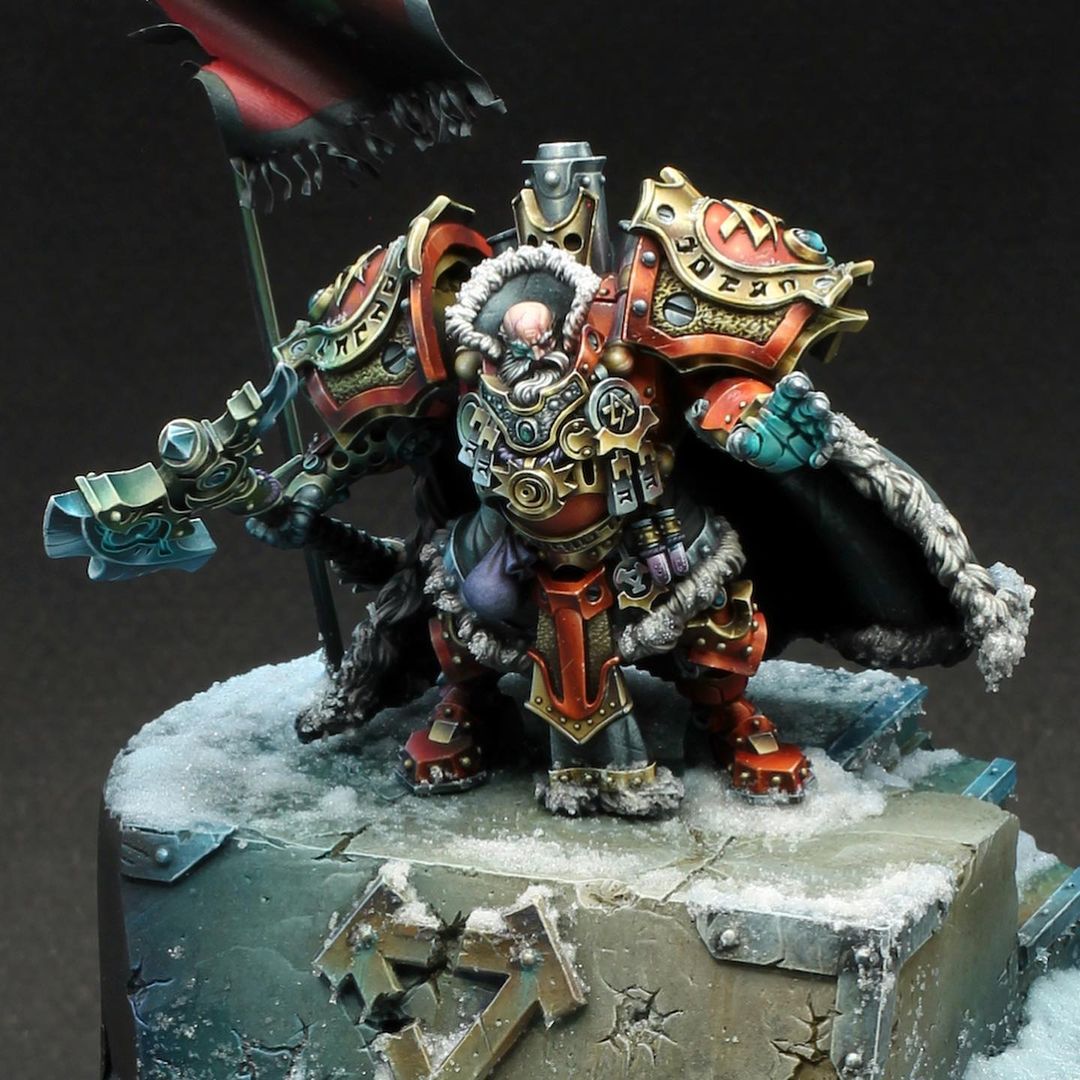 10. Do you have any new or exciting painting projects to share? New channel? A book? painting classes?

"I am currently working on releases for Corvus Belli and Kimera. I cannot show them unfortunately but they have already been a blast and hope they are well received by the community. My other projects include the new Horus Heresy games Dark Angels Legion and preparations for the upcoming Monte San Savino.
There are a number of publications I will be featured in the next couple of months including Fantasy Figures International, a Pen and Sword publication and one more being finalized. Last, I will be teaching at the 2023 Las Vegas Open in a three day format featuring an exclusive sculpt by the awesome Ivan Mata. Tickets are currently on sale for this event which, even if you don't take my class, I highly recommend. LVO has been a growing event for the last 4 yrs and gets better every year."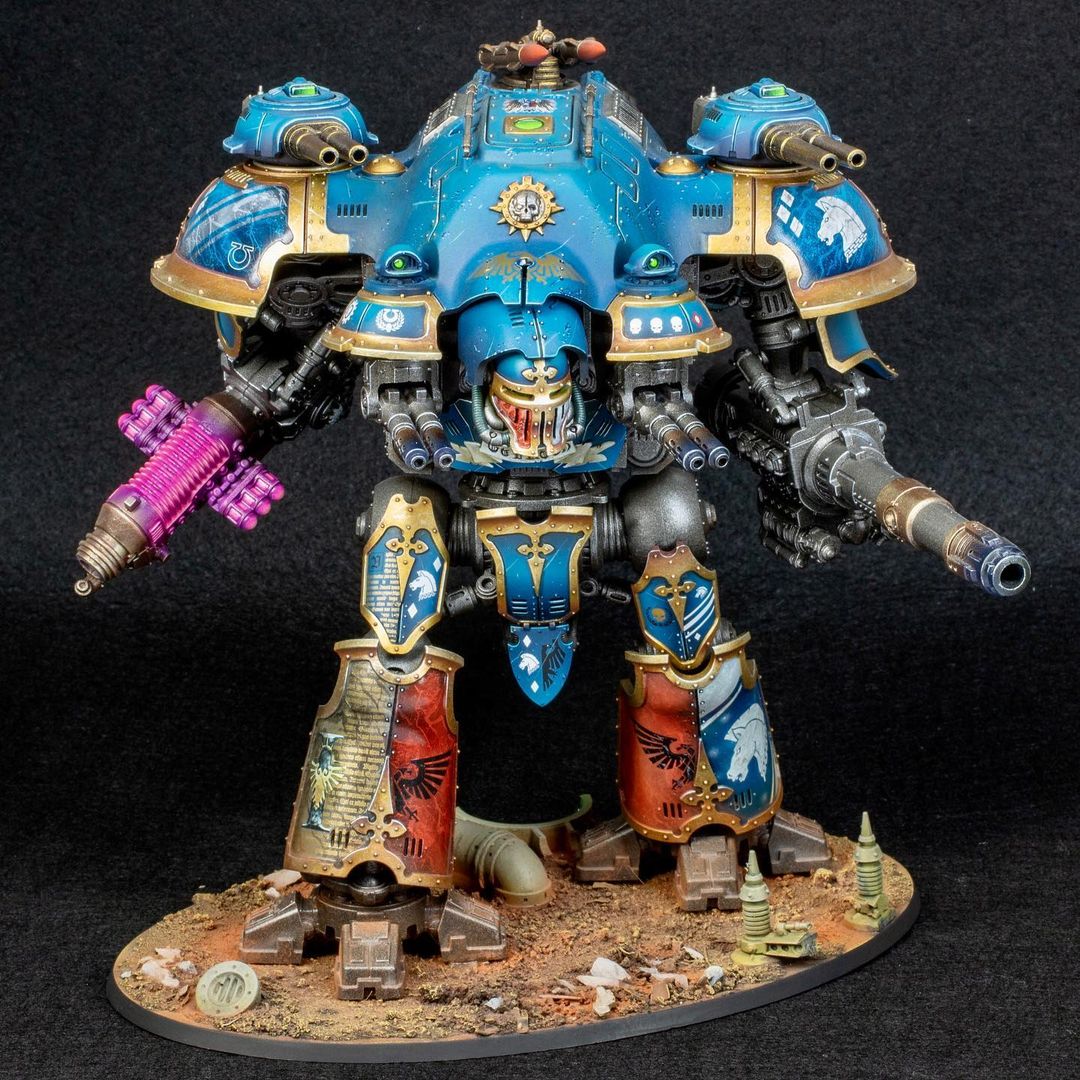 Redgrassgames In Torka Thor's studio: