Lil Legend Studio: Interview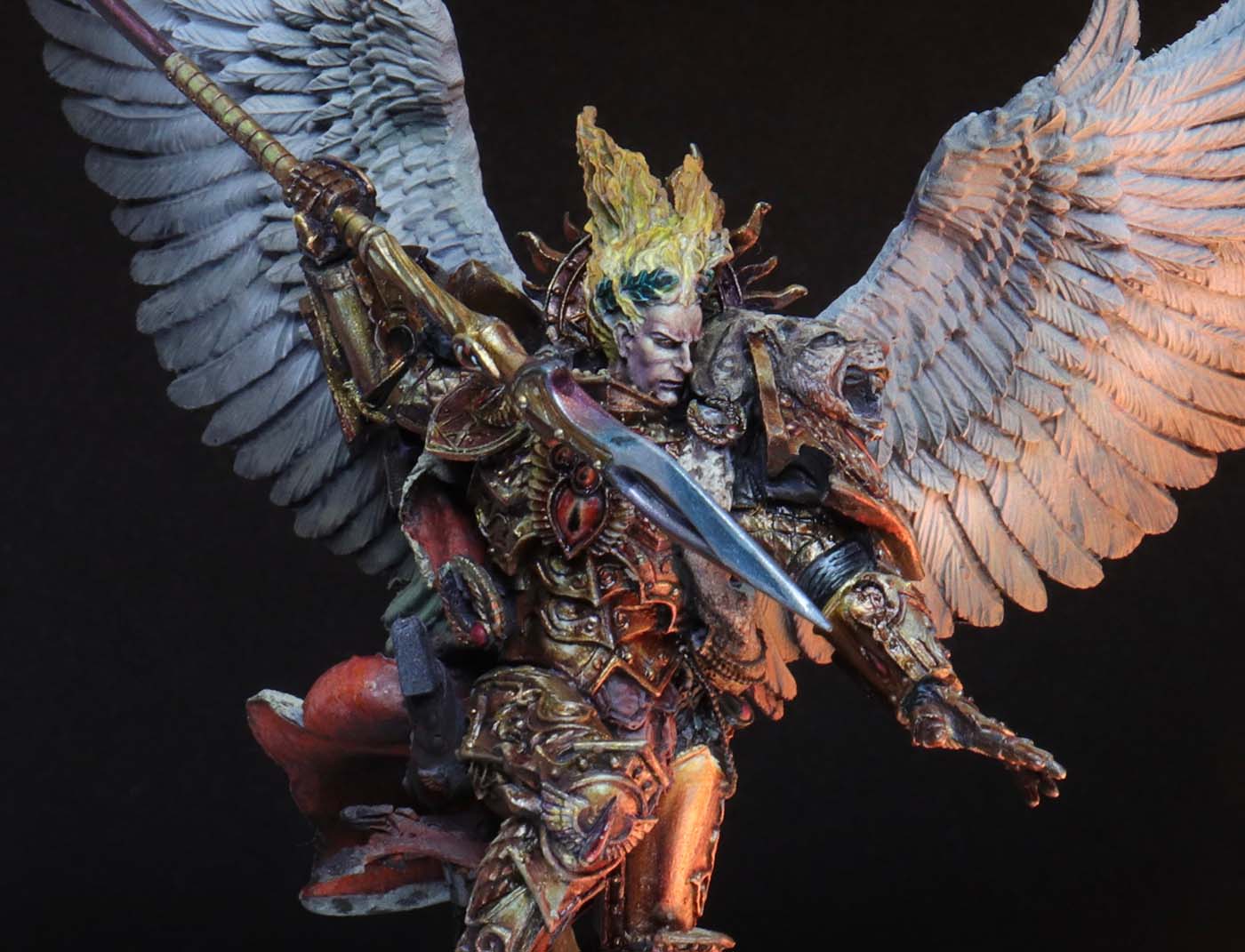 Myles David founded Lil Legend Commission Painting Studio in 2010 and since then he is considered as one of the best commission painter around. He is also a great teacher who loves to share his knowledge during masterclasses in England or even the US!  At Redgrassgames we work with the best, so naturally we have asked Lil Legend to reply to a few questions to know more about him and his hobby. 
1. Interview with Lil Legend – Where do you get your inspiration from?
" From having to pay a mortgage! No – inspiration is one of things that you develop a working method of summoning at will. I don't wait for inspiration – I have a project brief that I need to chase down. I'll cram my head full of visuals from movies, to art to source material from the parent company. I also like drawing on other sources like poetry, books, classic art – anything that gets me in the right head space to paint that particular project. I'm very working class in my approach, making sure that inspiration isn't handed down from a muse, but worked at continually."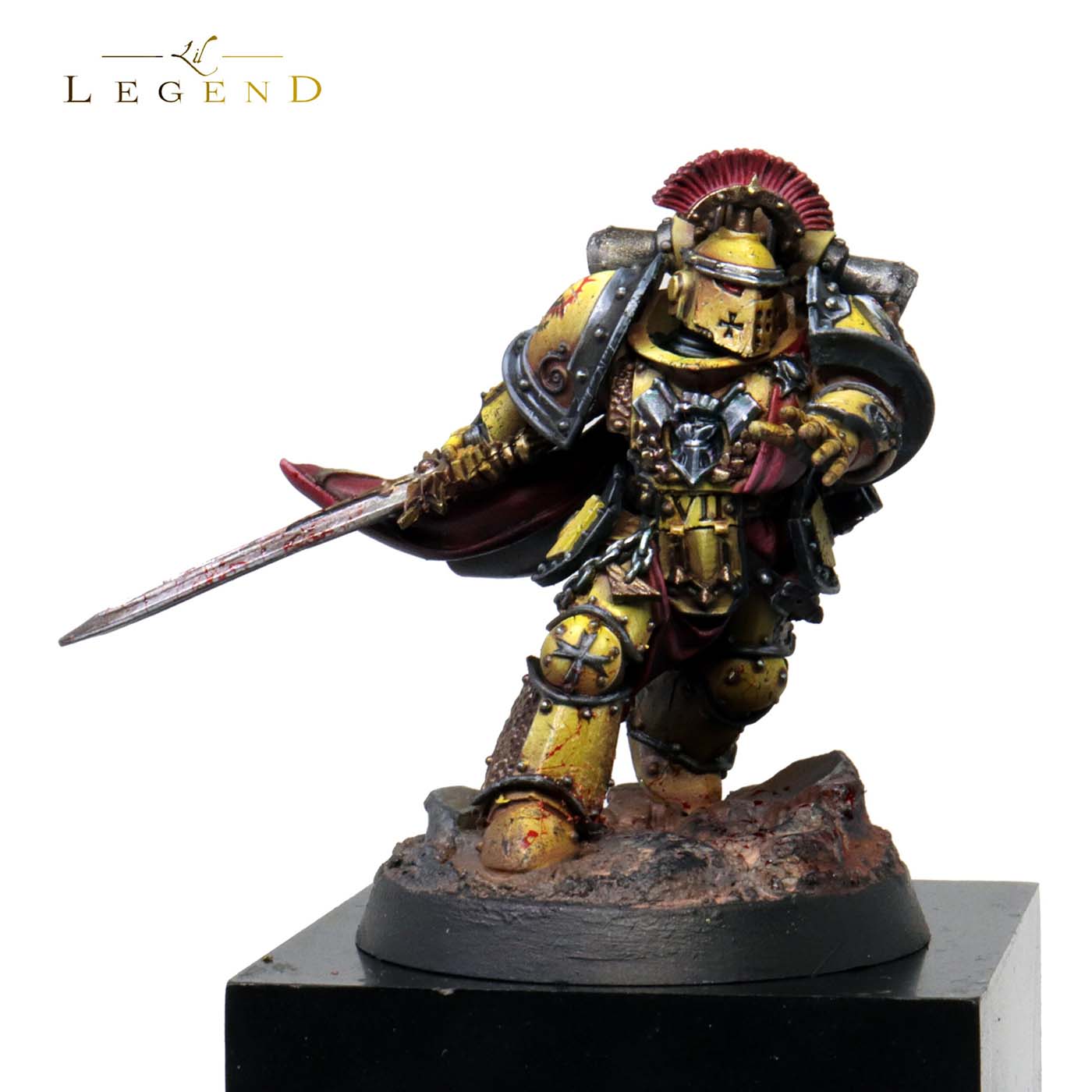 2. When did you start painting at what you would consider a serious level? What do you think makes a 'pro painter'?
"When I had to do it to pay my rent! That was a scary first month. Games Workshop had just changed to weekly releases and I was able to paint 3 Throgg's over the weekend to sell on the Sunday evening via eBay. 
Since then I've concentrated on building my skill base, making sure I can handle any project a client might send my way. I still haven't broken out of this mindset. Learning how to paint to a high standard in a short time frame has helped develop my style and helped create a teaching platform for others. We only have so much time to paint right? "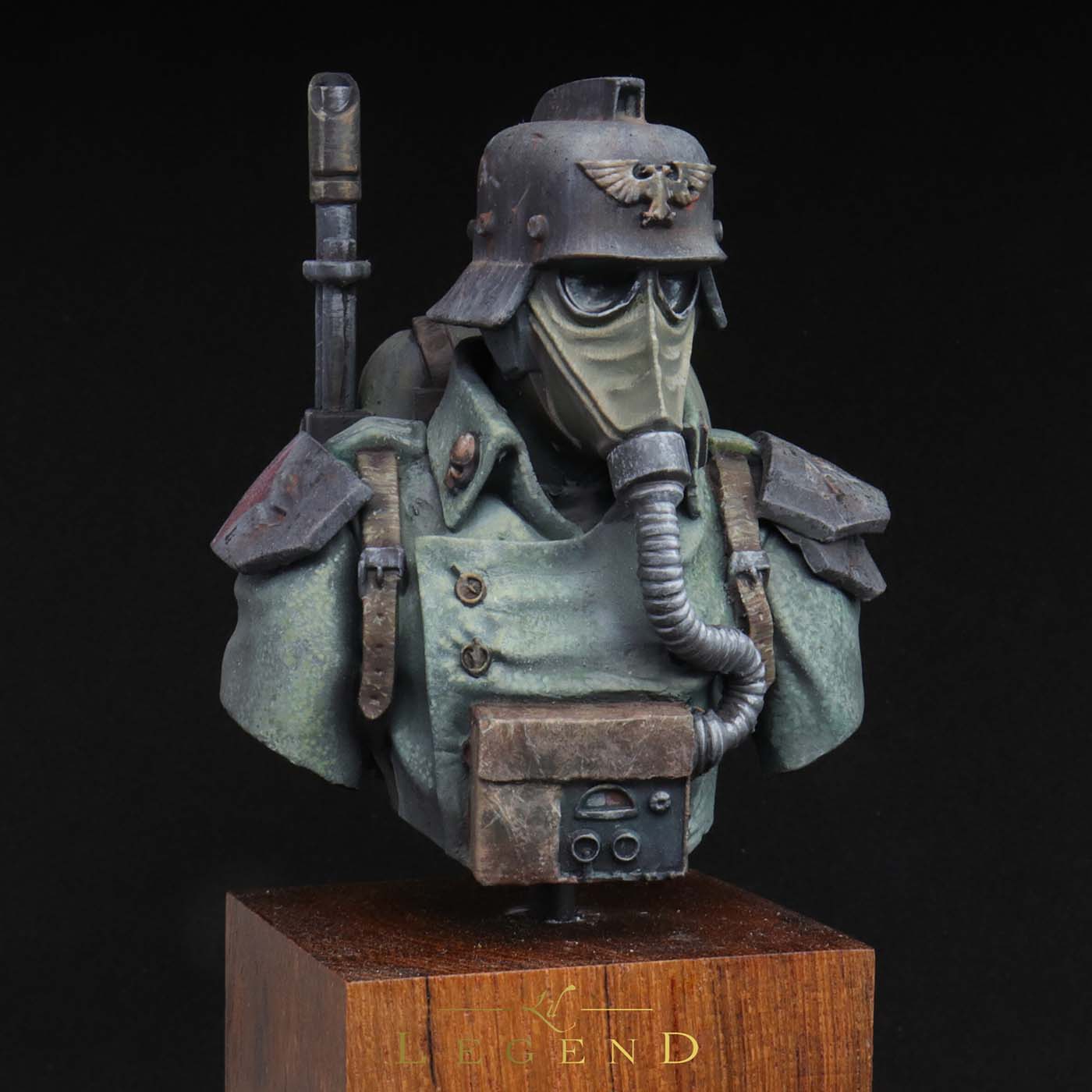 3. Interview with Lil Legend – Do you have any 'rituals' you like to do when painting?
"  I wish I had! It would make me more interesting. I'm an ardent 'non brush licker'. I work with a variety of mediums and sucking in a brush that's been soaked in white spirits isn't an experience I want to repeat. " 
4. Interview with Lil Legend – What are the most important techniques you think a miniature painter should know?
"Aghh, this is going to sound like such a cop out of an answer. The most important technique a miniature painter should know is the ability to critically self reflect without imploding. I go through cycles – every 6- 8 months, where I do not want to paint. Everything I touch is rubbish, and I can do no right. It's the sign of a break through. Something has shifted in my noggin' and I'm trying to exorcise that demon in my next project. This self critique allows you to transform and change – allowing yourself to do so is the next most important technique. "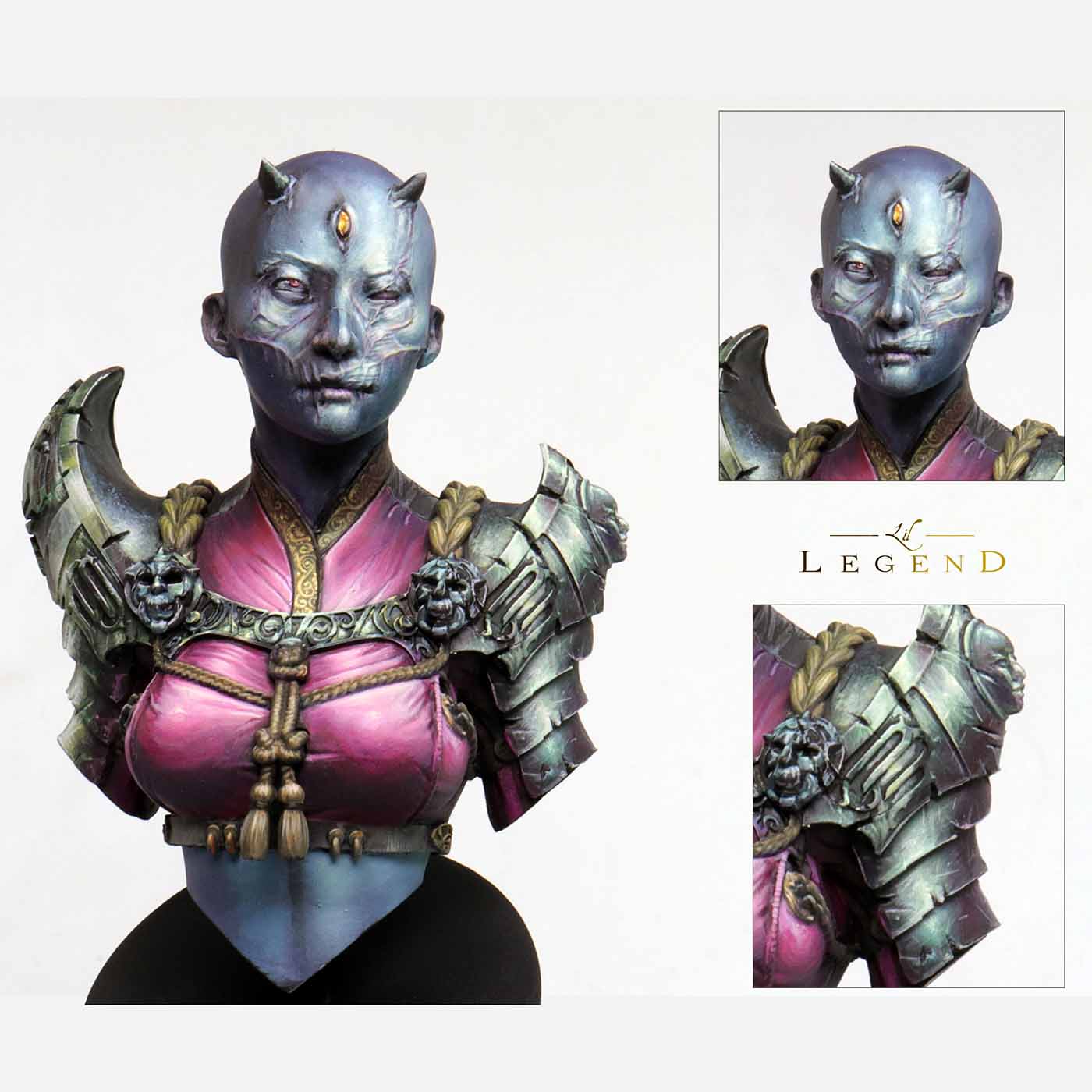 5. Do you have a favorite color which you think is underrated, or that every painter should use??
" e.g. magenta, turquoise, etc. The modern colour primaries (Cyan, Magenta, Yellow) unlock your colour palette. They are the keys to the kingdom. I go through phases of using a colour a lot. At this moment in time, it's  Magenta – I freaking love it. It's finding its way into nearly every project I paint. "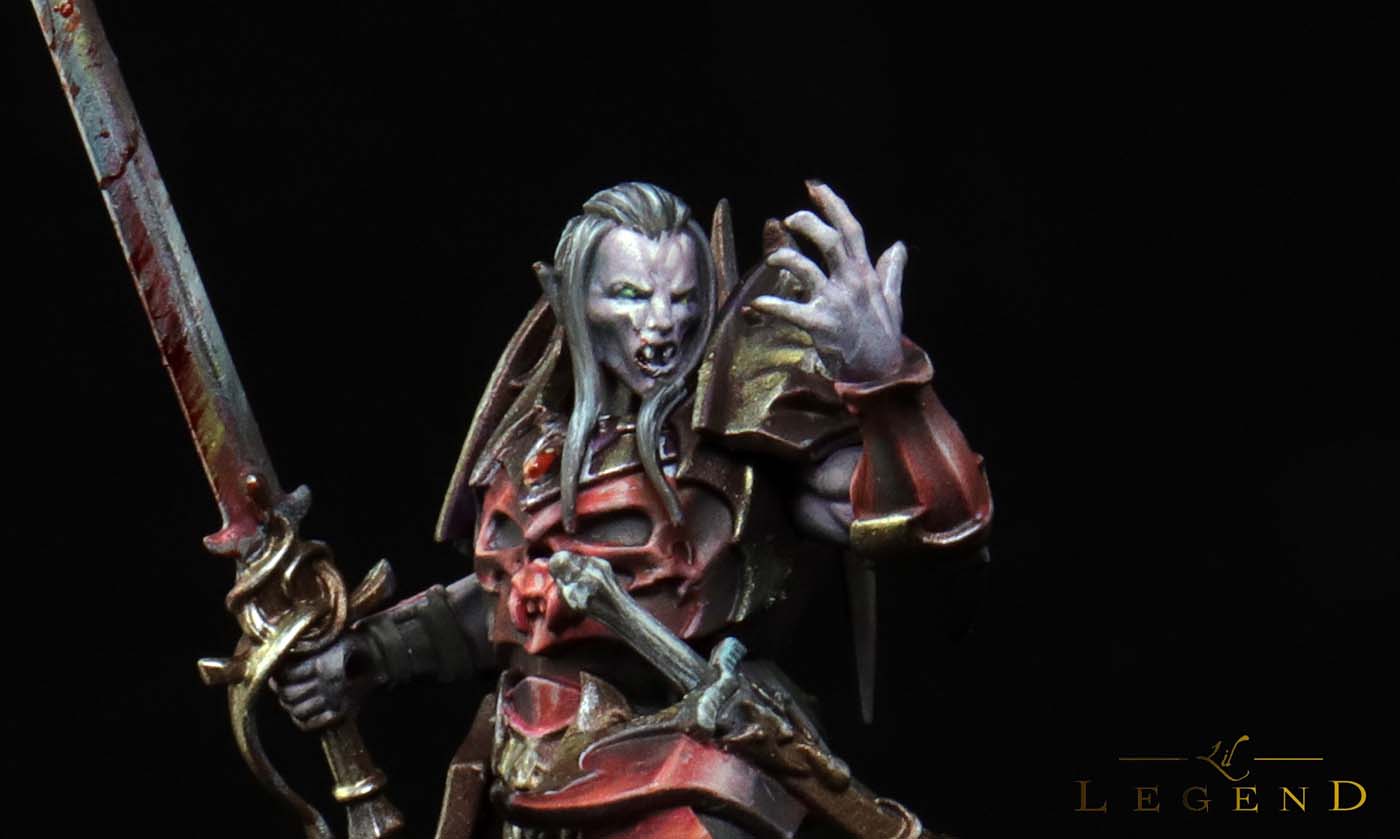 6. Interview with Lil Legend – What is the miniature which you have painted that you are the proudest of?
"It's my personal Sanguinius, but I haven't finished it yet! It's one of those rare projects where I have no time restrictions. It's taken me 2 years (on and off, not continuous painting) and I'm around 2/3rds of the way through it. My proudest completed piece is a Mongolian Bust sculpted by the legendary Green 'Ahn'. My wife bought me that bust, and she never buys me anything hobby related. I was fascinated by Hardcore History's series 'The Wrath of the Khans' and I took that enthusiasm into this bust. I researched the style of armour, the clothing worn at the time, and tried to represent the textures as faithfully as possible. The PDF and tutorial series turned out really nicely as well – I tried to mimic the fluid movements of a warrior on the Steppe through the presentation of the step by steps, and I even managed to sneak a couple of easter eggs in that haven't been discovered yet. "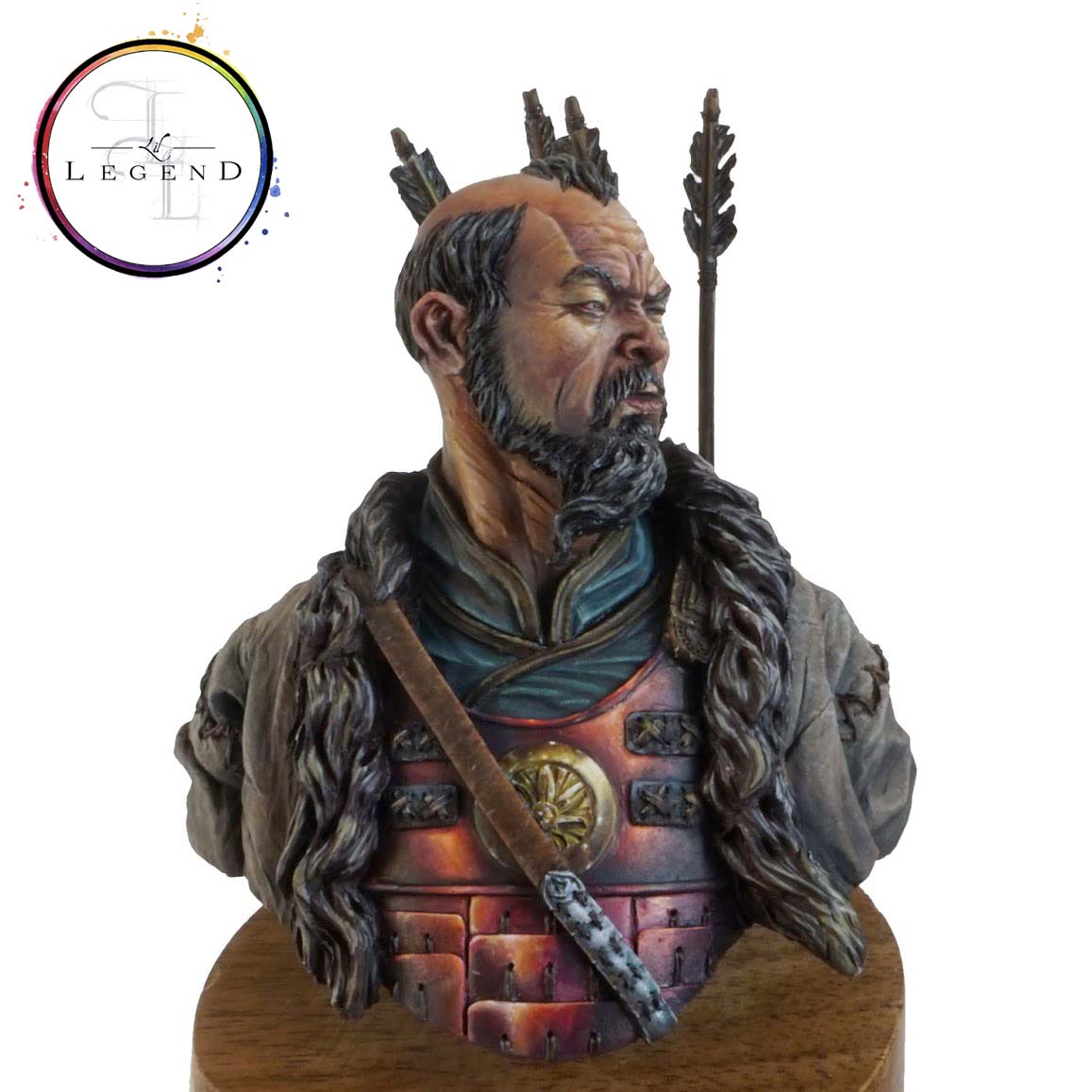 7. Interview with Lil Legend – Do you use any real life sources of inspiration for your painting/kit-bashing/dioramas?
"I like working from reality as much as possible. But most of my work revolves around the Horus Heresy, so I have to lean on fantasy art heavily. Photographs of WWI & II trenchers and destroyed cities help inform the feel of the basing, but the colour palette is hard to recreate. No man's land for example – most photographs are in black and white, and even update video archives can only so much. But eye witness accounts tell of how uncanny the land was. It was colourful. The oil of the machinery, the dirt, the blood, the constant abuse of the land rendered it utterly alien. The film 1914 captured these otherworldly tones brilliantly, but it's rare to see that level of visual fidelity to such an unreal situation. " 
8. What do you do for fun, when it is time to put down the brushes and take a break?
"Read. I love to read. I have a Master's degree in English Lit. which I use in a very indirect manner to run a business. Communication is key – but as a lone gun you have to be your own marketing, sales, talent department. It's stressful! Being able to escape into a book helps me get out of my own head. I'm reading a fantastic book by Barbara Tuchman – A Distant Mirror. It's about 'the calamitous fourteenth century'. A time of war, famine, plague and corruption at every level establishment, from government to Chruches. It's comforting to see things don't change. "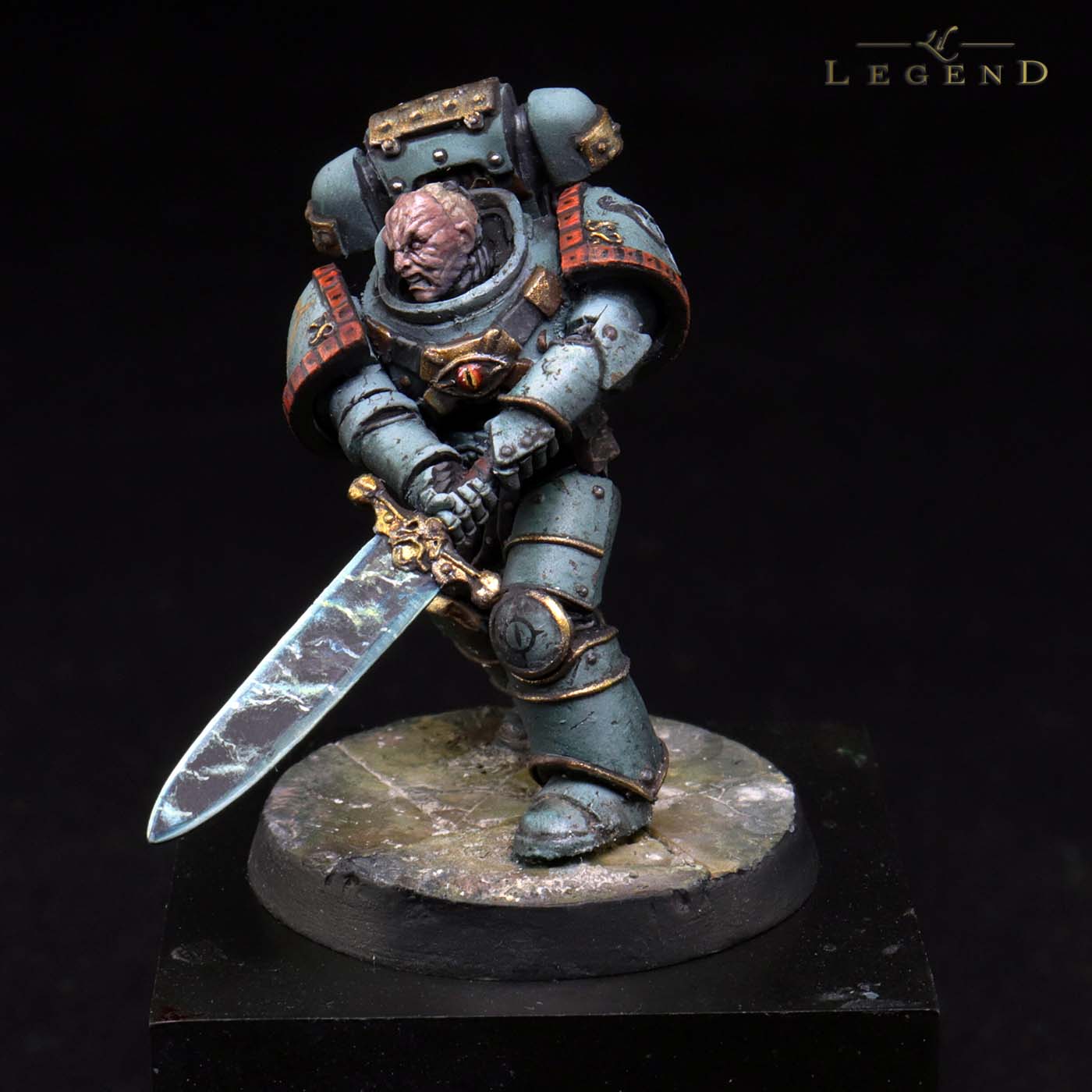 9. What advice would you give to newer painters in terms of setting hobby goals for the coming year?
" Make a list. I'm a big believer in making lists. My office is full of them, from large targets to ones broken down into small, more realistic actionable goals. By writing down your goal you are taking it out of your head, out the ethereal realms of thought and dream and putting it into reality."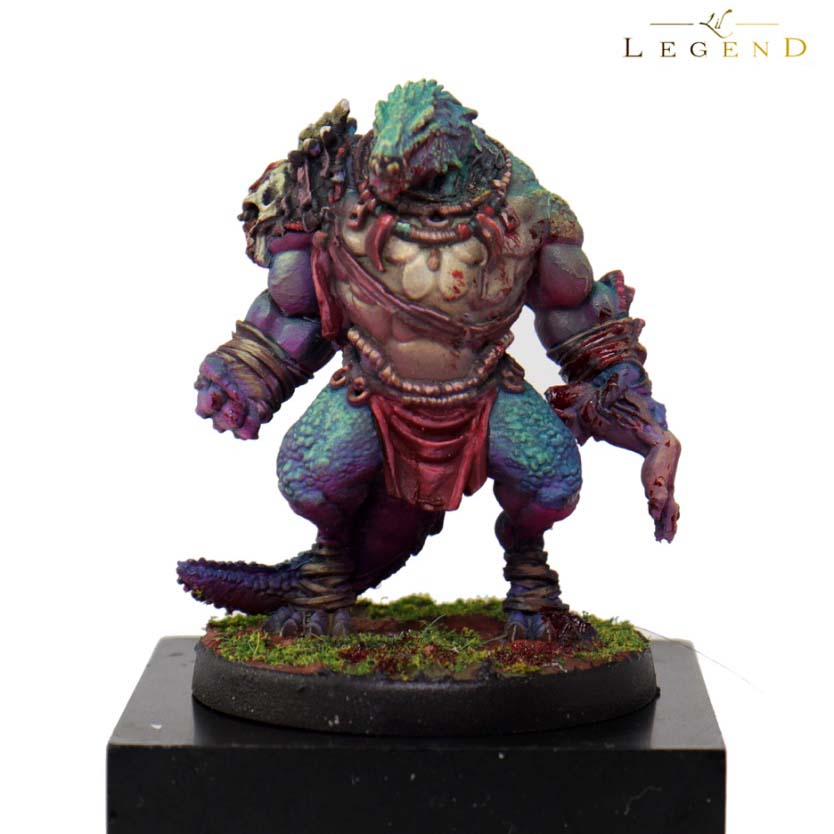 10. Why do you think that using a wet palette is interesting?
"It opens up doors. You want as many opportunities as possible when working on a piece. By extending the working life of your acrylics you can concentrate on a single piece for a much greater length of time. The Hera Bust (Picture below) was painted alongside an online student. This sort of work needs patient study, build but, manipulation, correction. And I've found having space away from the brush strokes helps focus the mind on the next problem to solve. Keeping a coherent palette be much harder with a dry palette. "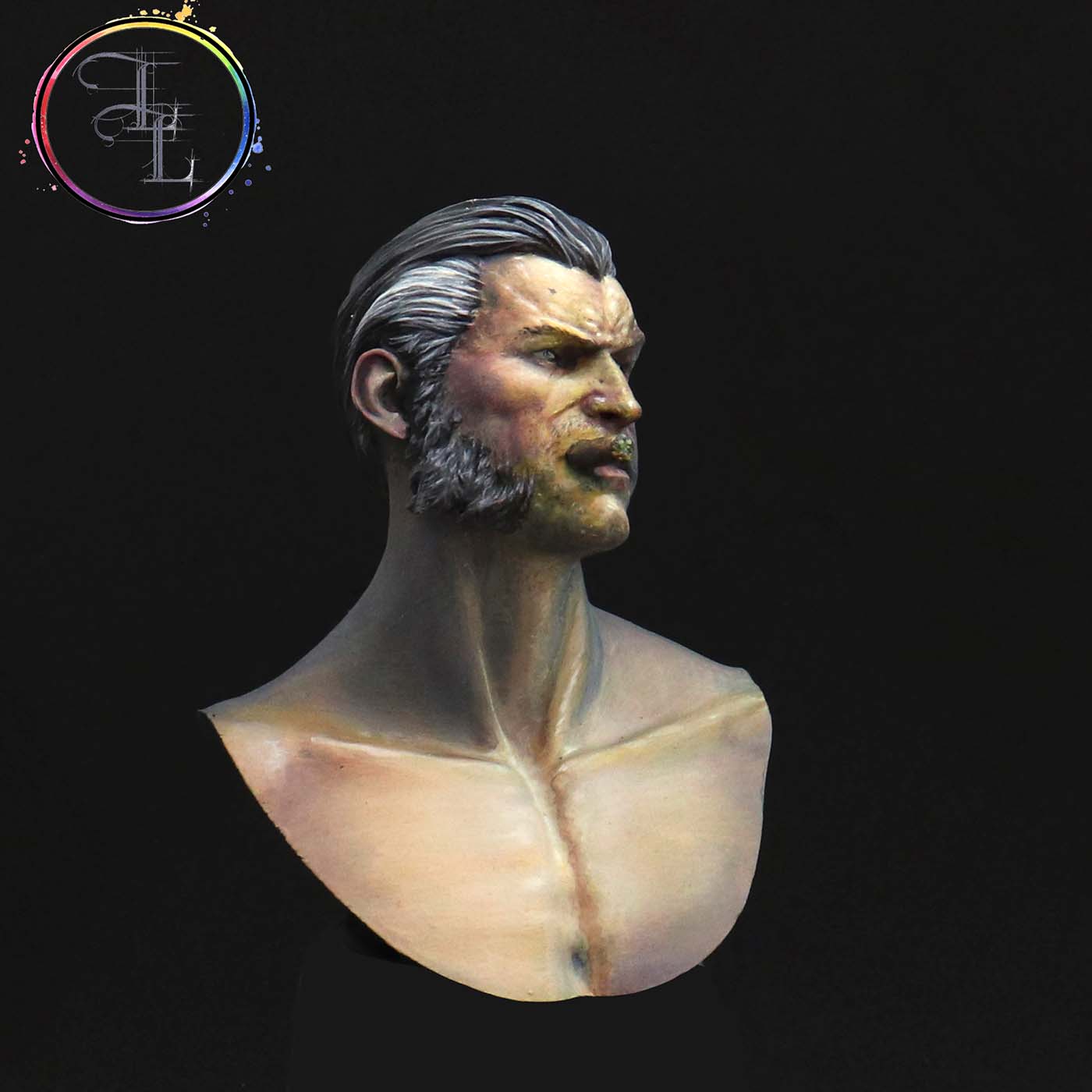 11. Do you use any non-acrylic painting techniques in your work? Like oils?
"MY LORD YES! I'm a painting magpie – if it's new, I want to try it. Using oils in miniature painting caught my attention around 6 years ago to create weathering effects. It forms part of my core technique for painting armies on commission, and is making its way into my boxed art display pieces. 

For the most part, I enjoy using oils simply – as a pin wash and to stain surfaces. Pin washing creates a solid border between two aspects of the mini – it's a take on black lining used in the early 2000's. Oils as much easier to use though, and contour to any irregular surface you place them on. This stage helps define the lines of the miniature before progressing onto brush refinement. 

I mainly use staining on metallics to create variations in tone. The paint is applied thicker across a surface and allowed to cure for a couple of hours before removing it. I can also 'dot' little stains on the metal for further variation, or pull them down a surface to create a stain! 

Oils should be in everyone's collection! They glaze, they wash, they stain and they paint. And they're idiot proof since the drying time is much, much longer than acrylics! Make a mistake? Just wipe the damn thing away! " 
Redgrassgames In Lil'Legend's Studio: