Ergonomic painting handle for miniature painting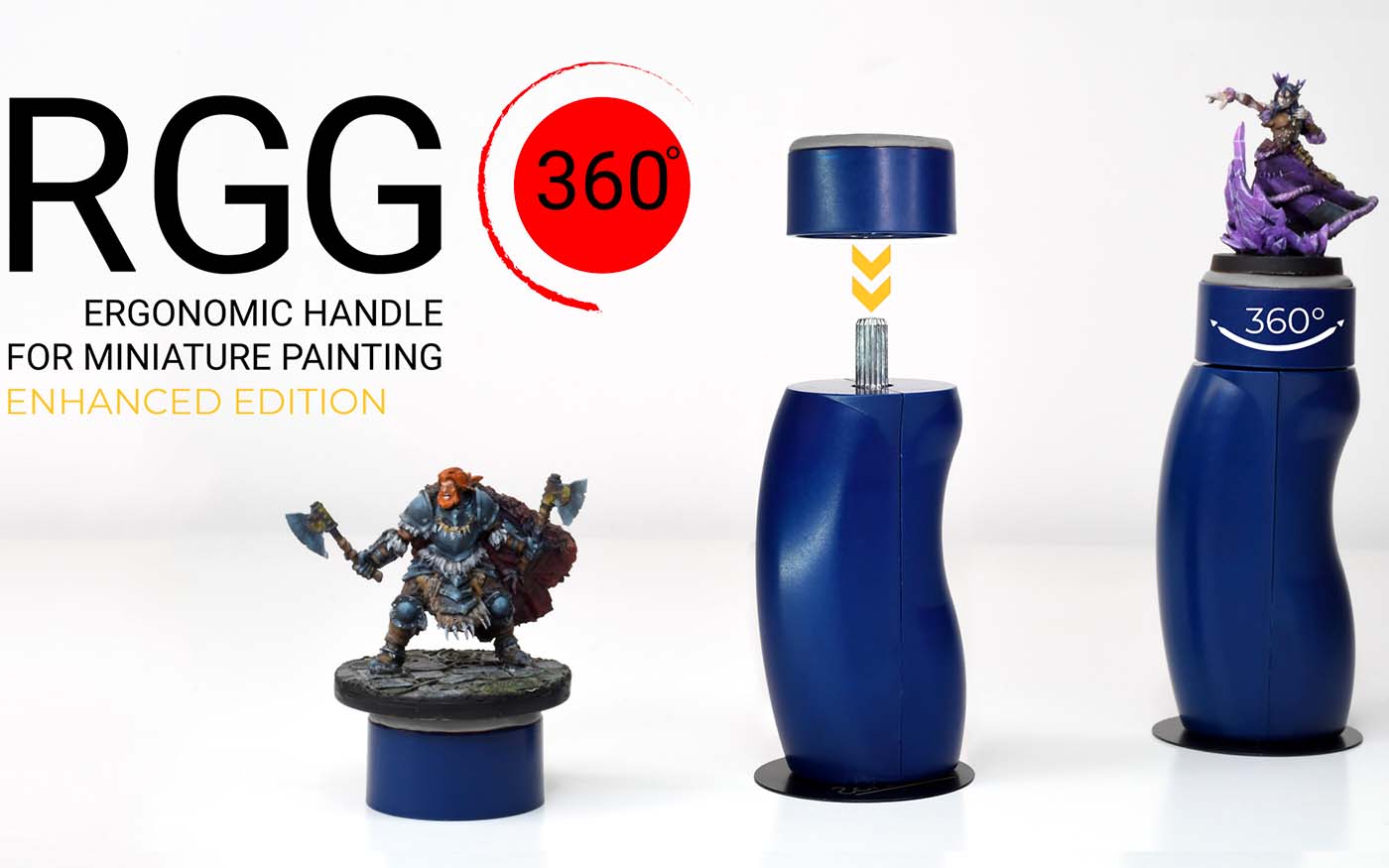 The RGG 360 painting handle is the world's most innovative miniature holder. And it is rightly recommended by pro-painters around the world as the best handle on the market for hobbyists.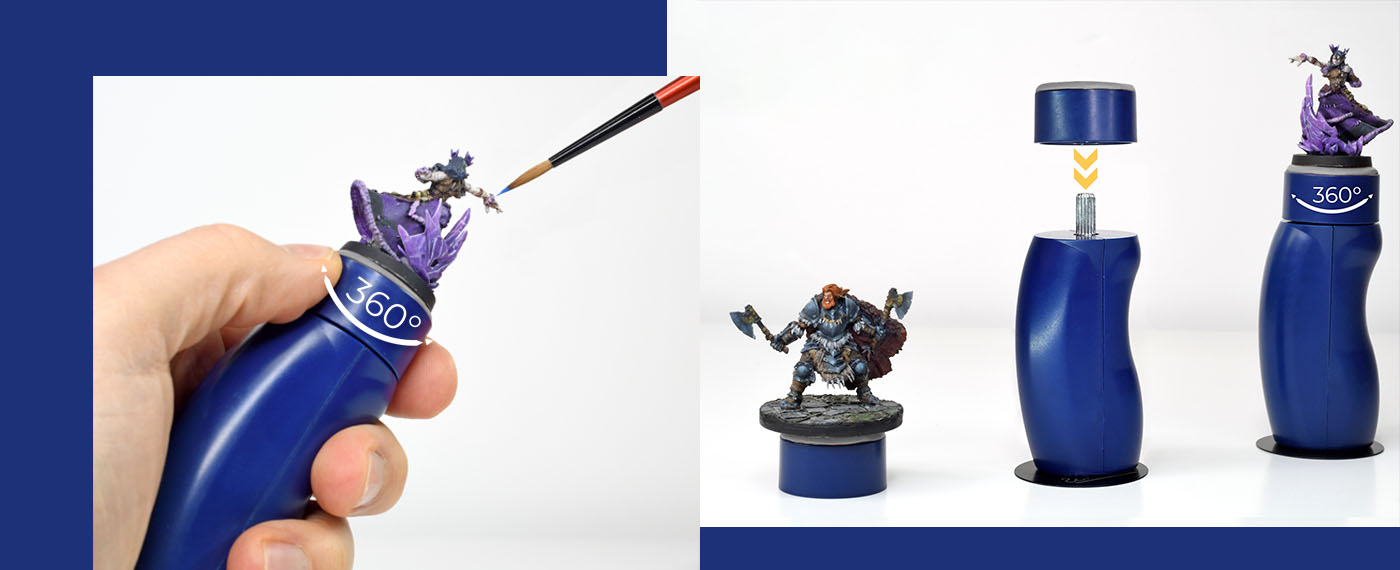 PAINTING HANDLE: 360° FEATURE
With its fully-360° revolving function, you can rotate your plastic or resin WIPs in a completely controlled manner. And all with just a gentle flick of your thumb or finger as you paint! But when you stop, it stops. The internal axle mechanism ensures a smooth spinning action that's tight enough that it doesn't turn involuntarily. It is ultra-responsive to you and your needs, and helps minimise unnecessary hand movements whilst accessing any and all awkward areas for painting.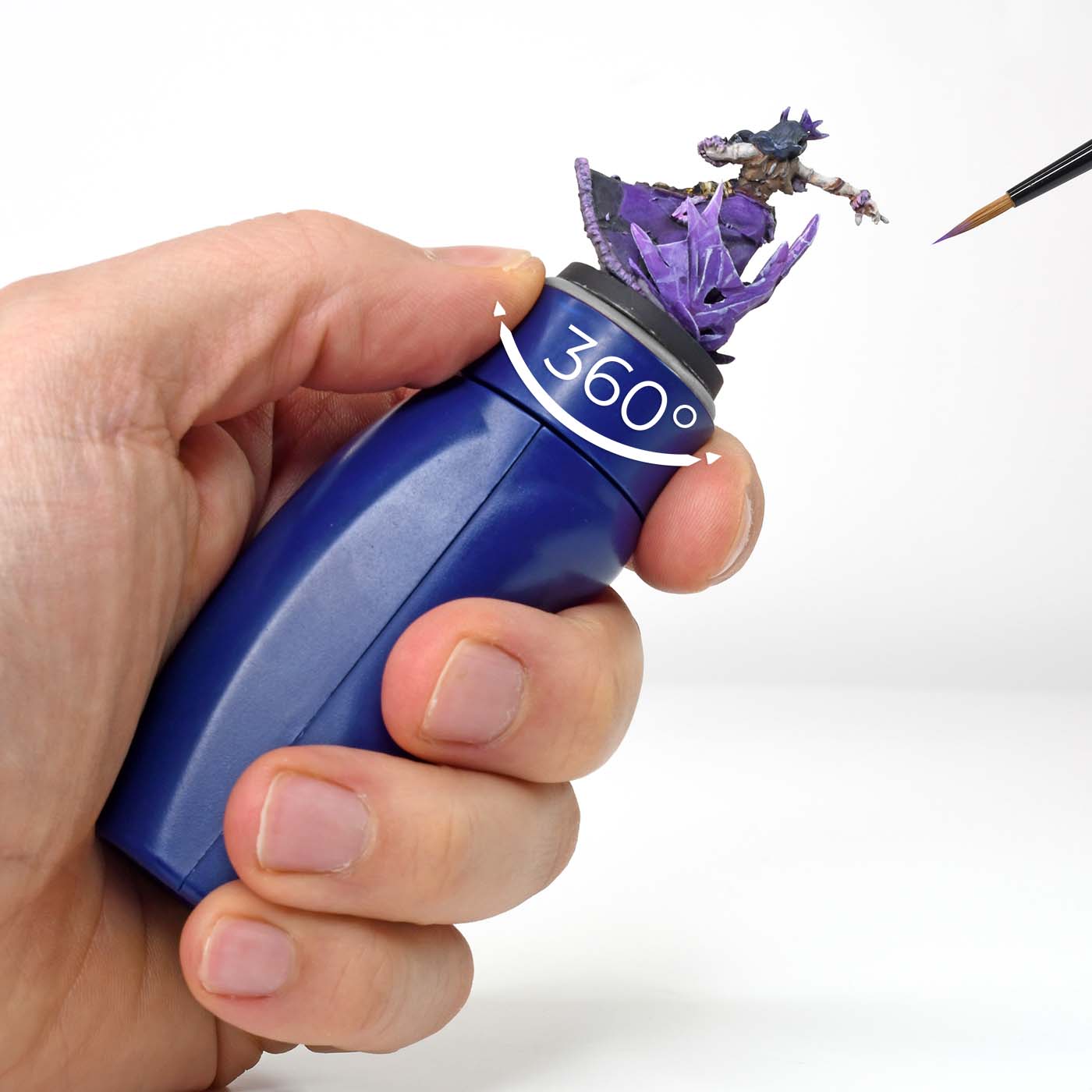 PAINTING HANDLE: ERGONOMIC HANDLE
You can comfortably paint for hours without risk of wrist strain or hand fatigue with the sculpted grip of the RGG 360°. Crucially, too, it means you can minimise the amount of physical contact your hands have with the model, which will help prevent chipping and paint rubbing!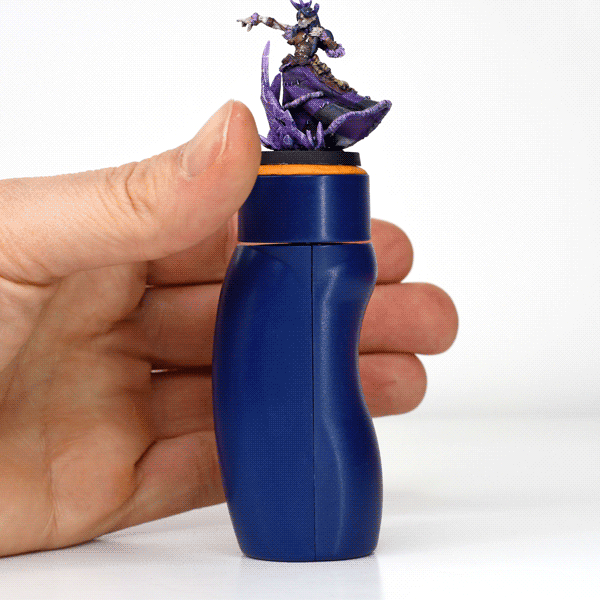 PAINTING HANDLE: SWAPPABLE CAPS
With our RGG 360 painting handle, batch painting is easier. Paint whole squads at once using our innovative swappable caps system, which allows you to use one handle across multiple models and save precious hobby space in the process. Simply remove the current cap and its attached WIP, and then replace it on the handle with another cap and the next WIP you need to paint!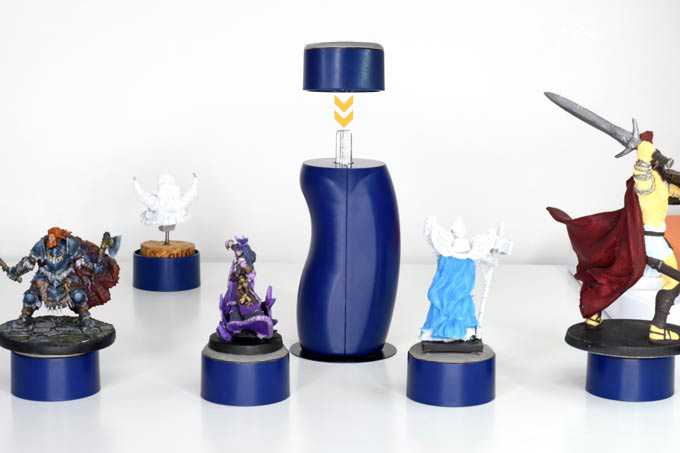 FIRST PAINTING HANLDE WITH MAGNETIC DOCK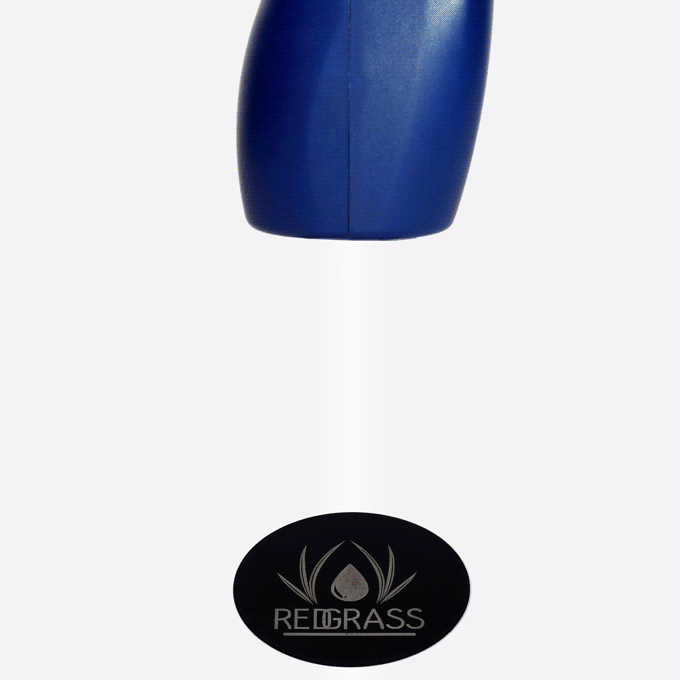 Each RGG 360 painting handle comes with a magnetic docking function. Affix the docking disc to your hobby space, wet palette lid, or storage location. Whenever you need to pause or put down the painting, the stable, well-balanced design and strong magnet within the painting handle will take care of the rest! Your painting project will be secured until you can pick it up once more.
PAINTING HANDLE: VERSATILITY
What if your mini is not on a standard 32mm round base? Not a problem! With our design and the reusable adhesive mounting putty, all shapes and sizes of base and model can be accommodated. 10 to 50mm bases are all suitable for the RGG 360 painting holder. You can also adapt the cap with your own pins for specialised jobs; adapt our system to suit your own needs easily.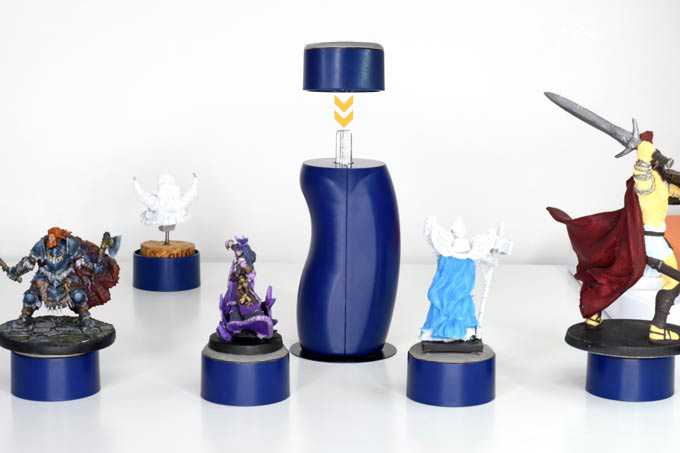 Premium Lasting Quality
Made of  ABS

Dimensions: 16 × 7.8 × 2.8 cm
Each handle is provided with 15gr of mounting putty as well as the metal disc for docking

Nontoxic reusable mounting putty
Available Bundle and add-ons:
RGG360° Painting handle  1x handle, 1x cap, 1x metal plate, 15g of mounting putty

3x Metal Docking Plate for RGG360 Painting Handle

RGG360° 15g of mounting putty – Neutral gray

Ryk (Kickstarter backer:)
Got mine Yesterday in France. I absolutely love it. Besides the brushes quality is stunning. An absolute pleasure for painting sessions. Bravo messieurs j en achèterai d autres. Le putty est super impressionnant aussi.ca renvoi la pata fix simple aux oubliettes

Sebastien B (Kickstarter backer:)
It's awesome thanks again RGG!(still loving the wet palette) My wife said the spinning is so obvious it should've always been a feature on those handles, glad you were the first ones to figure it out.