REDGRASSGAMES PAINTING HANDLE: IS IT WORTH IT?
Redgrassgames painting handle: is it worth it? Pro-painter Oscar Lars said yes! He sent us this wonderful review of our RGG 360 painting handle. Pretty much detailed, we thought you should read it too! So, here is why you should use the miniature holder from Redgrassgames.
Redgrassgames painting handle: is it worth it? : GREY PUTTY AND SWAPPABLE CAPS
"The grey putty color is much better than the orange. I know orange was part of a lot of your products but more neutral colors let the miniatures shine in photographs and allow us as artist to disregard color distractions when painting. So two big thumbs up on that.
The new putty works great to keep the models on the cap and the removal caps are just the best thing every for us painters that paint many models rather than one most of the time. Right now I'm working on a commission of about 300 models so having 20 caps to paint batches of 20 models is very helpful for speed.
I use these painting handles probably 5 hours a day 5 days a week minimum. So improvements to them are just great in every way and I love the fact that you guys keep improving and tweaking your products to fit our needs." – Oscar L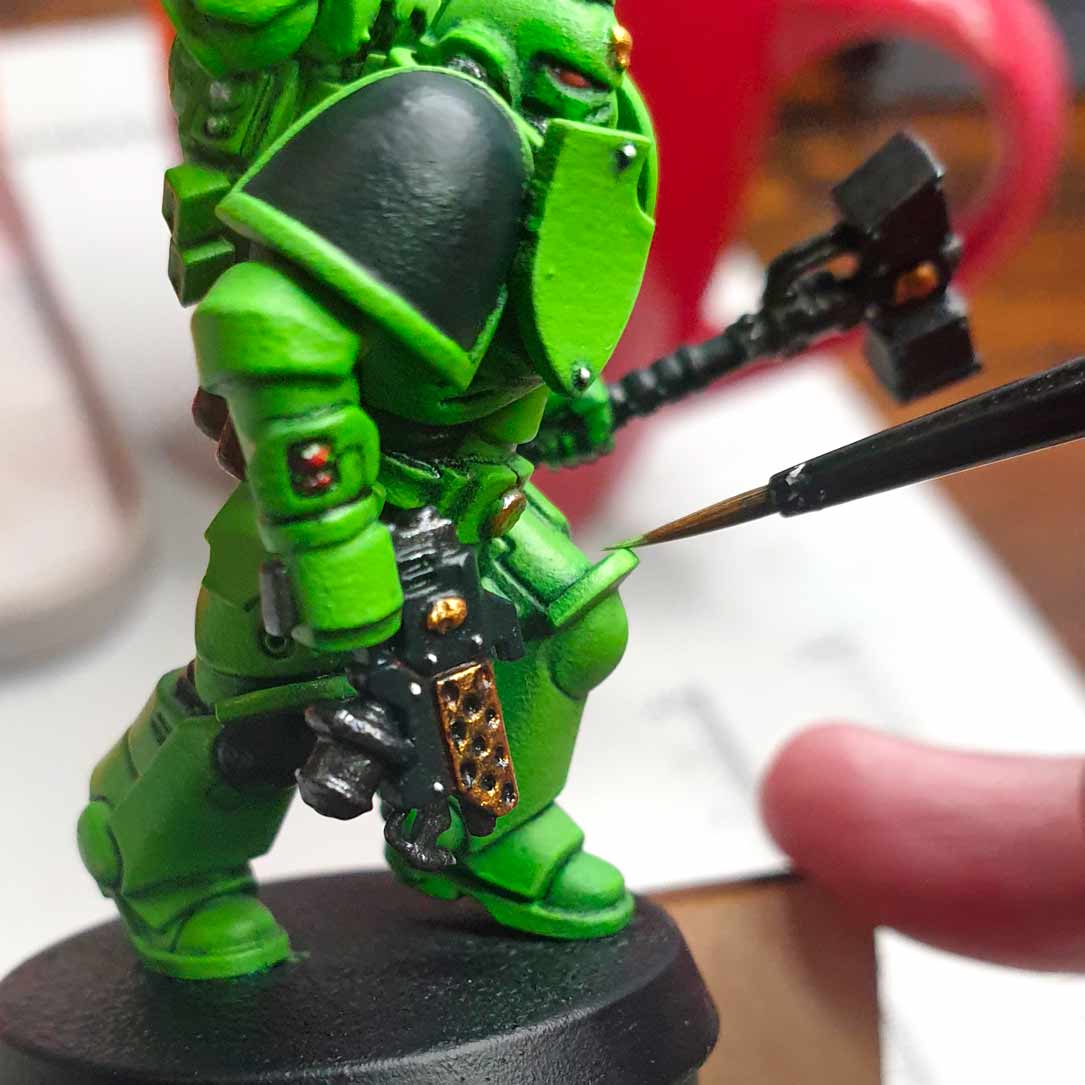 Edge highlights can be tricky. A good brush is important, but so is getting to the edges in the first place! No other painting handle offers the extreme flexibility of the RGG 360. Specially designed with the human hand's natural grip in mind, it is also devised from strong but lightweight materials. Get to any angle easily, and with one small flick of your thumb. Complex painting manoeuvres has never been easier!
PAINT FOR LONGER, SAVE SPACE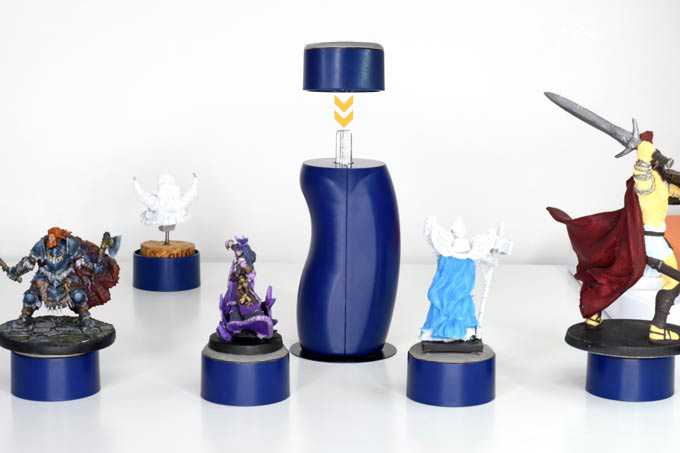 The swappable caps system goes perfectly with the adhesive gray mounting putty. Save space on your hobby desk with just one handle, but multiple caps. Ideal for batch painting projects! With the magnetic docking disc, too, you can affix your painting handle anywhere when you aren't holding it- the strong magnetic bond will keep your handle safe.
Oscar Lars is an awesome miniature painter worth discovering who he is. As @oscarlars online, you can see his amazing paint Warhammer paintjobs and commissions.  We're so proud to count him among the painters that we follow and here is his interview he was kind enough to answer for Redgrassgames.