Christmas gifts for miniature painters
Do you want to get into miniature painting and aren't sure what to ask for the holidays? Are you looking for a Christmas gift for a friend or a family member? Great. You are in the right place because we have some awesome Xmas presents for miniature painters and wargames hobbyists alike.
Discover great Redgrassgames bundle packs for your holiday shopping and all the best gifts for any miniature painters, no matter your budget.
2020 CHRISTMAS DEALS ARE OVER.
Christmas gifts for miniature painters
Beginner or expert? You can find the right bundle for you below or you can browse the store here.
2020 CHRISTMAS DEALS ARE OVER.
Buy one bundle and get one Free miniature painting book written by Angel Giraldez for Redgrassgames. The ultimate beginner painting book loaded with tips and basic technics.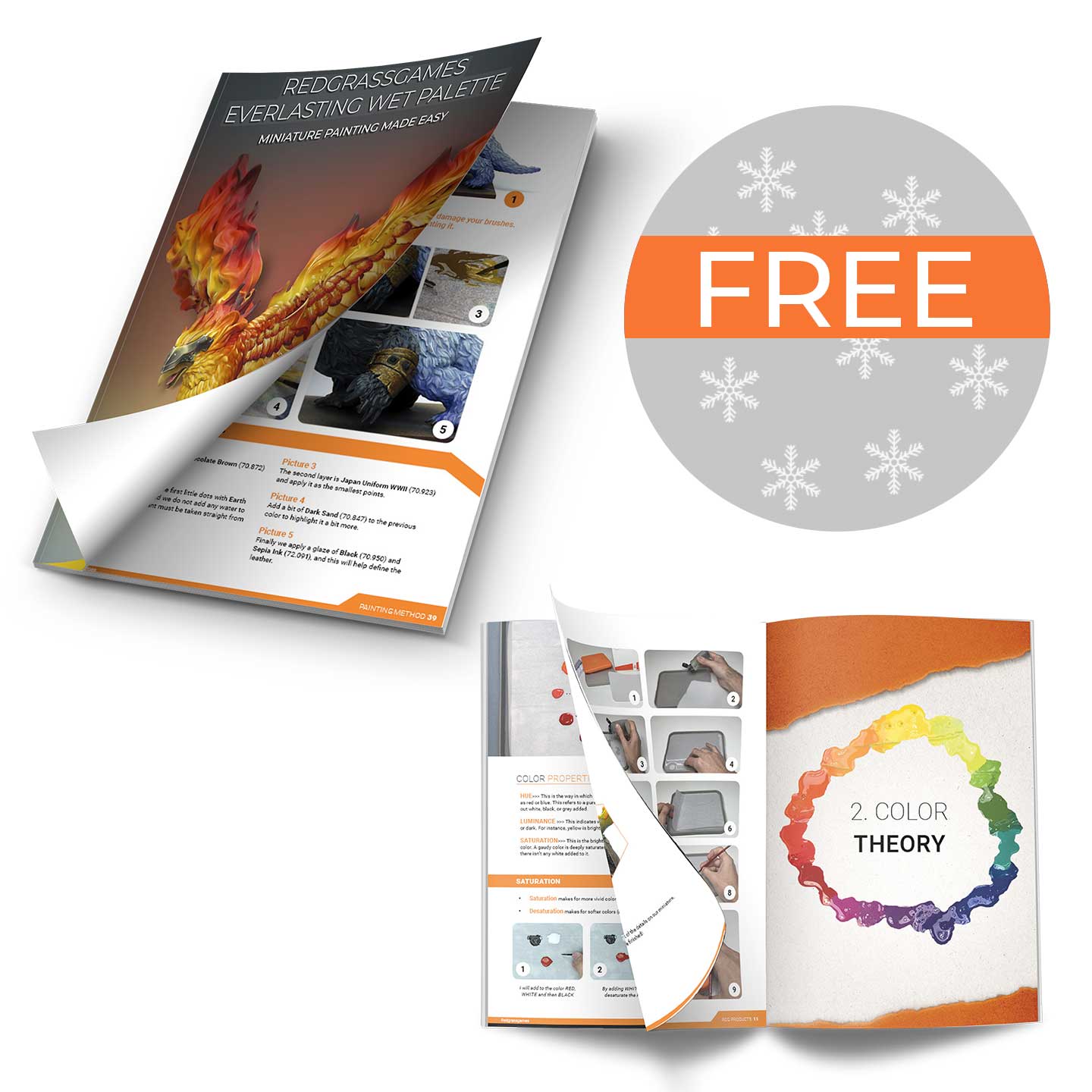 Christmas Gifts for beginner
Not sure what a wet palette is? Do I need a painting handle? We have you covered with a selection of affordable bundles packed with essential miniature painting tools. Everything you need to start your journey and beyond.
Gifts for Intermediate
You already have painted a lot of figurines and you want to enjoy your painting sessions even more. So search no longer. We have the right bundles for all your painting needs.
Gifts for Expert
So you want the best wet palettes, acclaimed painting tools used by hundreds of pro-painters. In short, you know exactly why you are here 🙂 We have created amazing bundles for you and/or your painting studio.
Without a doubt, Redgrassgames created the bests product line-up for miniature painting. As a result, hundreds of pro painters rely on our products daily to express their art and get the job done.
Not sure what a wet palette is? Go and check this great article to know more.
Wondering how many Kickstarter backers we had on our latest RGG360 painting handle campaign? Go here