HOW TO SET UP A WET PALETTE
How to set up a wet palette – With a good wet palette, you can control moisture, drying times, and stabilise paint consistency indefinitely. However, it is important to make sure you are setting up yourself for success. And your wet palette! Take a look at this video from long-time RGG supporter, Kenny Boucher at Next Level Painting, for all the best tips and tricks- along with a few of our own!
HOW TO USE A WET PALETTE: SET UP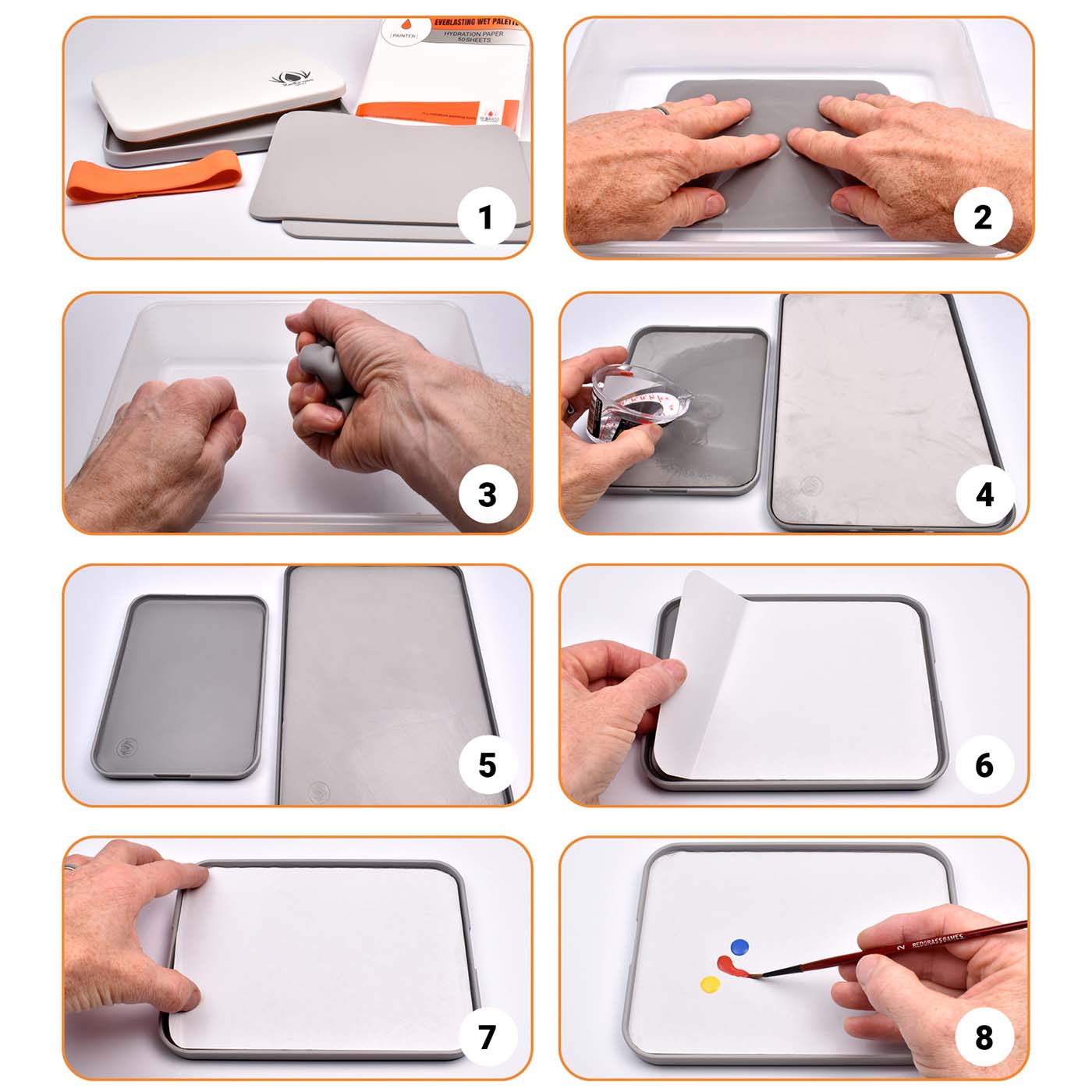 Set up couldn't be simpler. Remove the palette parts from their protective shipping box (1). Moisten the foam pad if it has dried out during shipping (2). Wring it out (3) and then place it into your palette case- depending on the size of palette, you will hydrate the foam with a different quantity of water (4). Once it is saturated but not 'swimming' in water (5), add your hydration sheet or membrane (6). If necessary, smooth out any crinkles (7) with your fingers, and then you are ready to paint (8)! Full instructions can be found via the package QR code. Alternatively, see how a Pro like Kenny from Next Level Painting does it in this article and video!
HOW MUCH WATER ON YOUR WET PALETTE?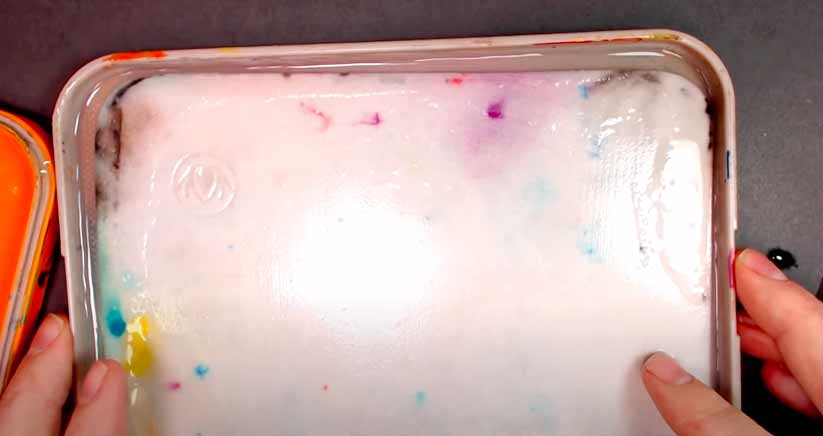 Looking at Kenny's video for Next Level Painting, you can see he advises you about water levels. If you don't use enough water the paints will dry out too quickly. If you use too much water, it will flow over the top of the hydration sheet and flood the paints. This is not good! You can follow our recommended amounts, of course, but with practise and proficiency you may find a slightly different 'recipe' to suit you.
During setup, Next Level Painting adds more water than he needs, and then removes the excess until the waterline is 'flush' with the foam pad. Check out the video to see! In hot climates it will be important to 'top up' the water occasionally during a session. I like to use a pipette of water every 1-2 hours for instance. The new rgg reusable membranes from the v2 series of wet palettes by redgrassgames are even better at water control. This means if you use them you will probably need to top up less. In the Next Level Painting video, Kenny mentions he left it for a week and it was still fine!
CLEANING YOUR WET PALETTE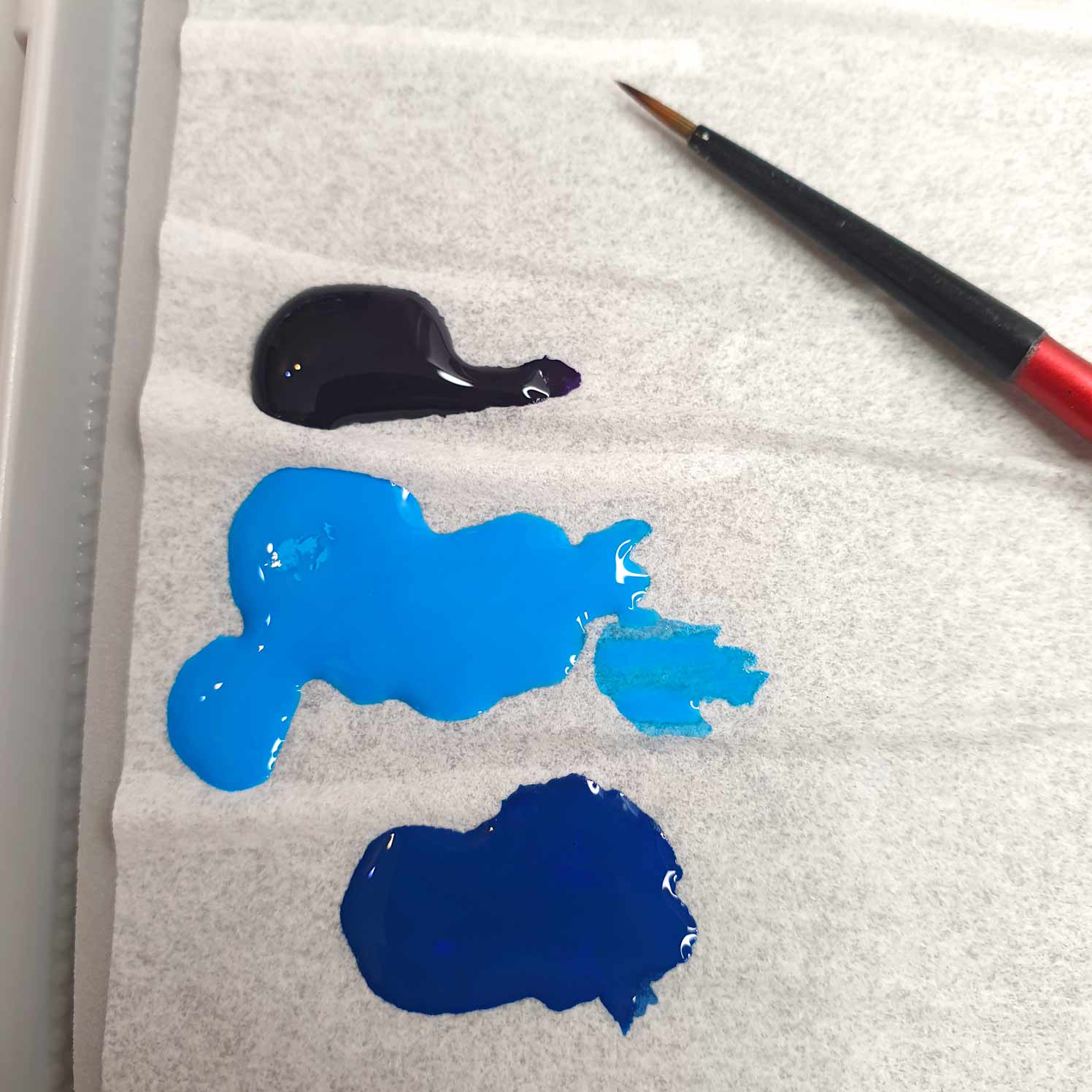 Cleaning is super simple! Warm, soapy water will clean the foam or palette case sufficiently. Never use boiling water, a dishwasher, or harmful chemicals to clean your wet palette. As Next Level Painting says in the video, the product is mould resistant so changing your water regularly should mean it is a very rare occurrence. If it does, a vinegar solution will destroy any germs.
APPLYING THE HYDRATION SHEET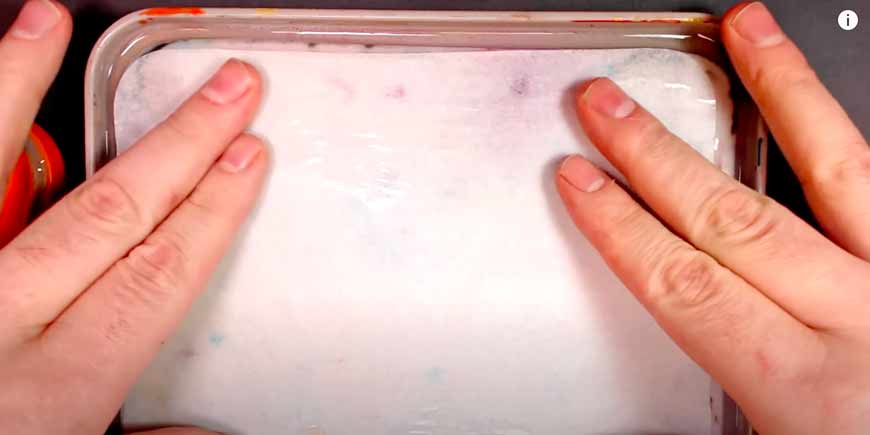 Next, Kenny from Next Level Painting applies his hydration sheet. Whether you are using baking parchment, hydration sheets, or even the new v2 reusable membranes, this stage is similar. Lay the sheet flat onto the saturated foam pad, and smooth out bubbles. You can do this with your fingers, the side of your hand, or even a plastic card. Why? Because you want perfect adhesion between the pad and the sheet for the wet palette to work as intended. Pro Tip: in his video, Next Level Painting suggests using cold water and holding the sheet down to minimise wrinkling.
HOW TO SET UP A WET PALETTE: GLAZING
Glazing is a real pro painting technique. However, to newer hobbyists or painters without wet palettes it can seem impossible. Up your miniature painting by glazing with a wet palette! Here, Kenny from Next Level Painting demystifies the process by showing how simple it can be. He smooths the transitions on his model from white to brown by using medium on his wet palette to turn his brown into a glaze. Glazing can be a very time consuming process, but thanks to the wet palette keeping his mixes stable for hours, that's not a problem for Kenny!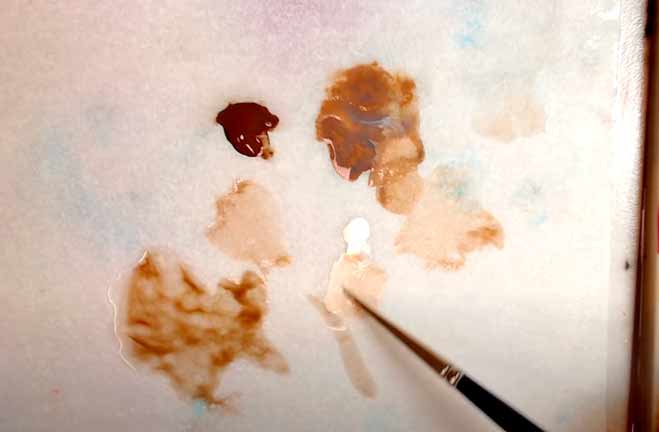 Thanks to the RGG Everlasting Wet Palette, mixing and highlighting is easy for Kenny at Next Level Painting! Instead of painting one color at a time, or stuggling to blend them on the model, use a wet palette! Here, Kenny can apply all the colors he needs for a model in one go, which saves time and paint. Thanks to the superior surface, he can blend colors together to create subtle gradients for the model's highlights. Rather than using a pure white straight onto the model, which would be far too stark.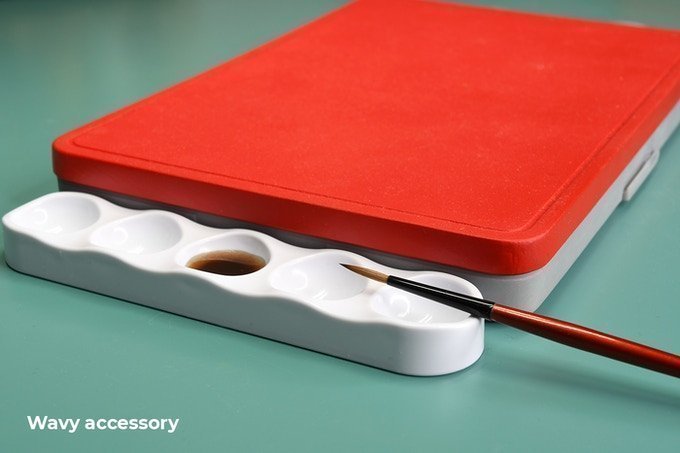 The Redgrassgames Everlasting Wet Palette series also has accessories! This can add even more functionality and versatility to your painting space. The wavy is a brush rest but also a well palette, perfect for those pesky metallics, inks, and washes! The v2 series also has an anti-spill pot holder accessory.
If you want to maximise your hobby space, you can even insert one of our new RGG Glass Palettes into our wet palette case lids- like Don has done here! This is great for drier painting techniques like drybrushing.
HOW TO SET UP A WET PALETTE: VIDEO TUTORIAL
Still unsure how to get the best out your wet palette? Watch the full video from Pro-painter Kenny at Next Level Painting's YouTube Channel! Watch and learn!