Christof Keil aka K03rnl is rightly respected the world over for his amazing 'grimdark' kitbashes and paintjobs. For many fans of Warhammer 40,000 especially, his work seems to bring 3ed back to life, with his Blanche-inspired Black Templars projects. Redgrass Games was lucky enough to have an interview with Christof Keil, so hopefully you will find the answers illuminating!
1. Why did you start miniature painting? How did you discover this hobby?
"I think it all started with a scale model of the Gorch Fock I bought secretly in a small store, which I hid in my closet from my dad and that never got built. I then one day started to collect 1:72 figures, going from the US Civil War to modern German infantry. Later I added tanks, too. Once I discovered Warhammer 40000 in a White Dwarf a friend brought into school, we started playing with those scale models until we could afford citadel miniatures."
2. Interview with k03rnl: How have you seen yourself progress as a painter?
"I usually like what I do at the moment, thinking it is my peak ability and then a few years later think "oh my god what the hell is this". So it is a rather continuous progress."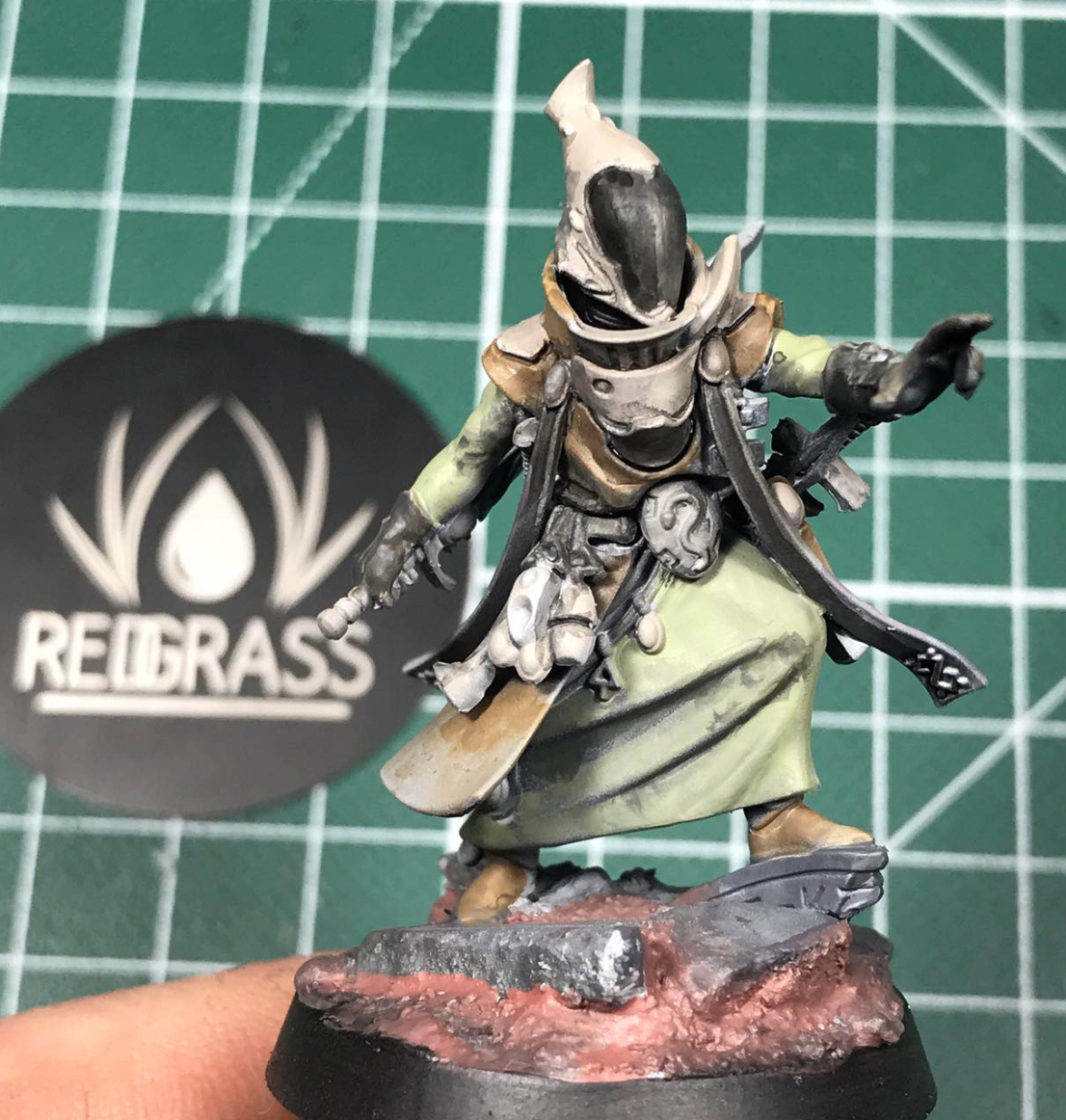 3. Christof, what 5 words would you use to describe your painting?
"Fast, sketchy, dry brushed, impressionistic, intuitive."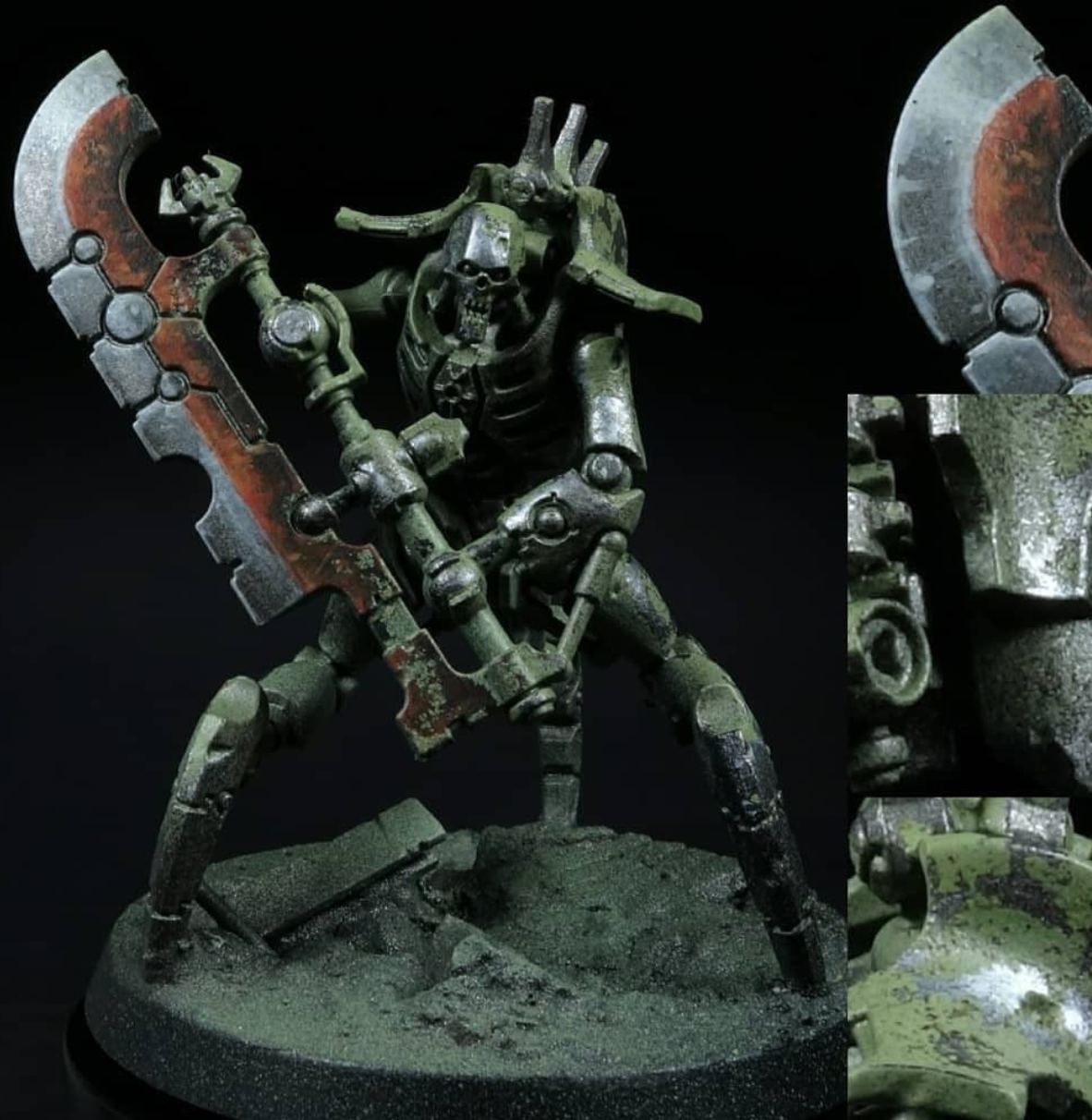 4. Do you have a favourite colour which you think is underrated, or that every painter should use?
"Among my favourite colours is Charadon Granite. Painters should not use that, instead send it over to me please!"
5. What is the miniature you have painted that you are the proudest of, Christof?
"Hard to say. I painted a lot for my upcoming artbook and am very proud of all of them. If I had to pick one it probably is the Kitbashed Deathwing Terminator."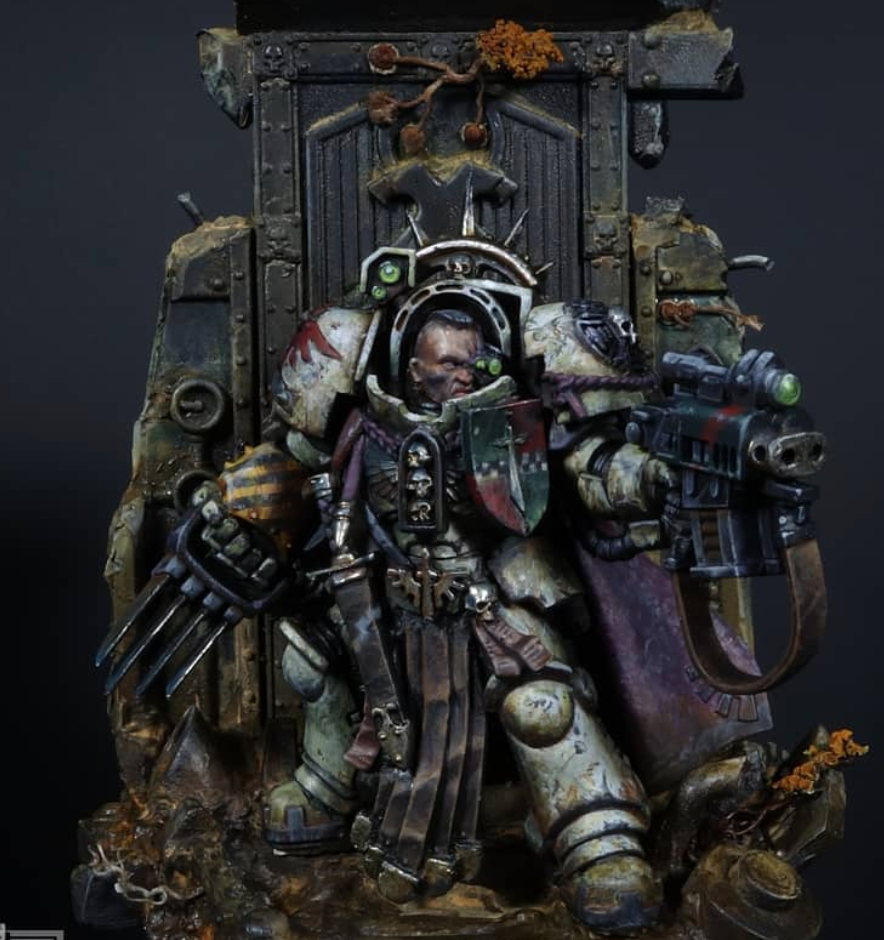 6. Have you ever abandoned a paintjob? Do you think sometimes it is important to just 'walk away' from a WIP?
"Always. I stop as soon as it is not fun anymore or when I hit a wall or plateau. I also always come back to a paint job. Sometimes you have to push through a little struggle but it is usually better to regroup and start fresh another time. At least that works for me."
7. Do you use any real life sources of inspiration for your painting/kitbashing/dioramas?
"Are movies real life sources? I guess I am looking a lot at corrosion and weathering in real life. Given that I am a blacksmith I am confronted with that a lot."
8. Interview with k03rnl: What do you think makes a good 'grimdark' piece?
"When it looks glorious at first glance but reveals its dark side upon looking closer. This is done with the paint job or with conversion, usually both."
9. Are you a 'brushlicker', Christof? Or have any other hobby 'bad habits'?
"I do not lick brushes. However I continuously forget to clean my fingernails before recording tutorial videos."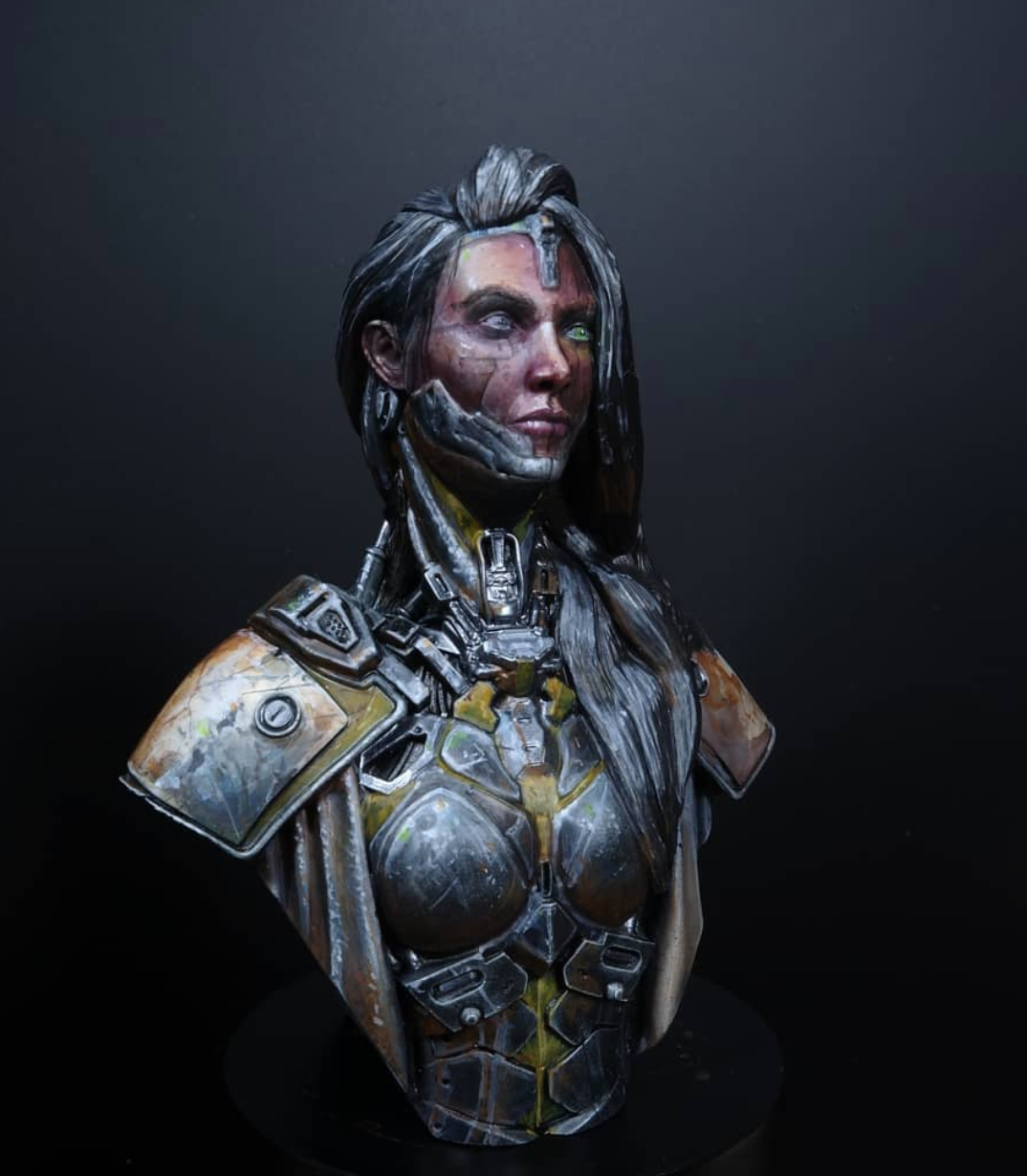 10. Interview with k03rnl: Do you have any new or exciting painting goals to share for 2022?
"I am looking forward to get my Black Templar army painted, but that is a long term project for the next three years. I also have some busts to paint and a few non GW 28mm miniatures too."