Speed up the cutting process. Effortless cuts everytime.
RGG precision nippers have been carefully selected for their superior ability to remove miniature plastic components and scale model plastic parts from their sprues with the cleanest of cuts. With our clippers, clean up will be minimal. The sharp, angled blade makes removing plastic models off their sprues a real joy. 
Premium Lasting Quality
Extremely sharp single edge
Made from Premium Stainless Steel

Exclusive use for Plastics (PS, PP, ABS, PE)

Do not exceed max O 3mm

Comes with a protective cap for optimal safety. 
Dimension
LIKE A HOT KNIFE THROUGH BUTTER
These single blade sprue clippers are perfect for a close and precise cut, making the clipping process quick and easy. The cutters come with a distinctive and comfortable handle for optimal and easy use, no matter how long your assembly session takes.
RGG Precision Nippers offer the closest cut available on the market for affordable, yet premium, model cutters.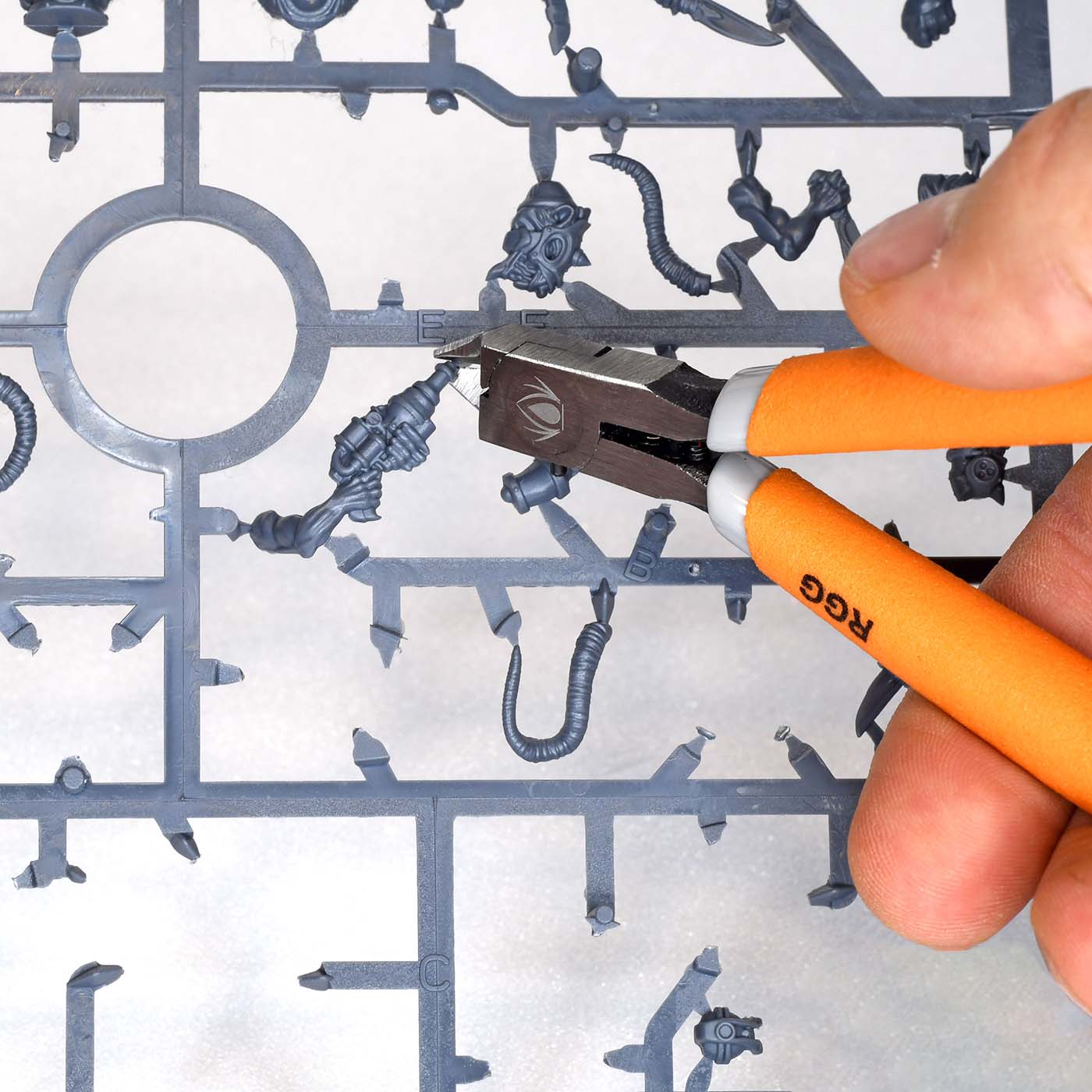 RGG PRECISION NIPPERS: SHARPER THAN YOU THINK
A sharp and clean cut saves you time and effort. No one enjoys the model painting process that revolves around removing the models off their sprue, but with the RGG Precision Nippers it becomes quick and painless. The perfectly shaped, high-quality steel blade also ensures minimal clean up afterwards- one clean cut is enough!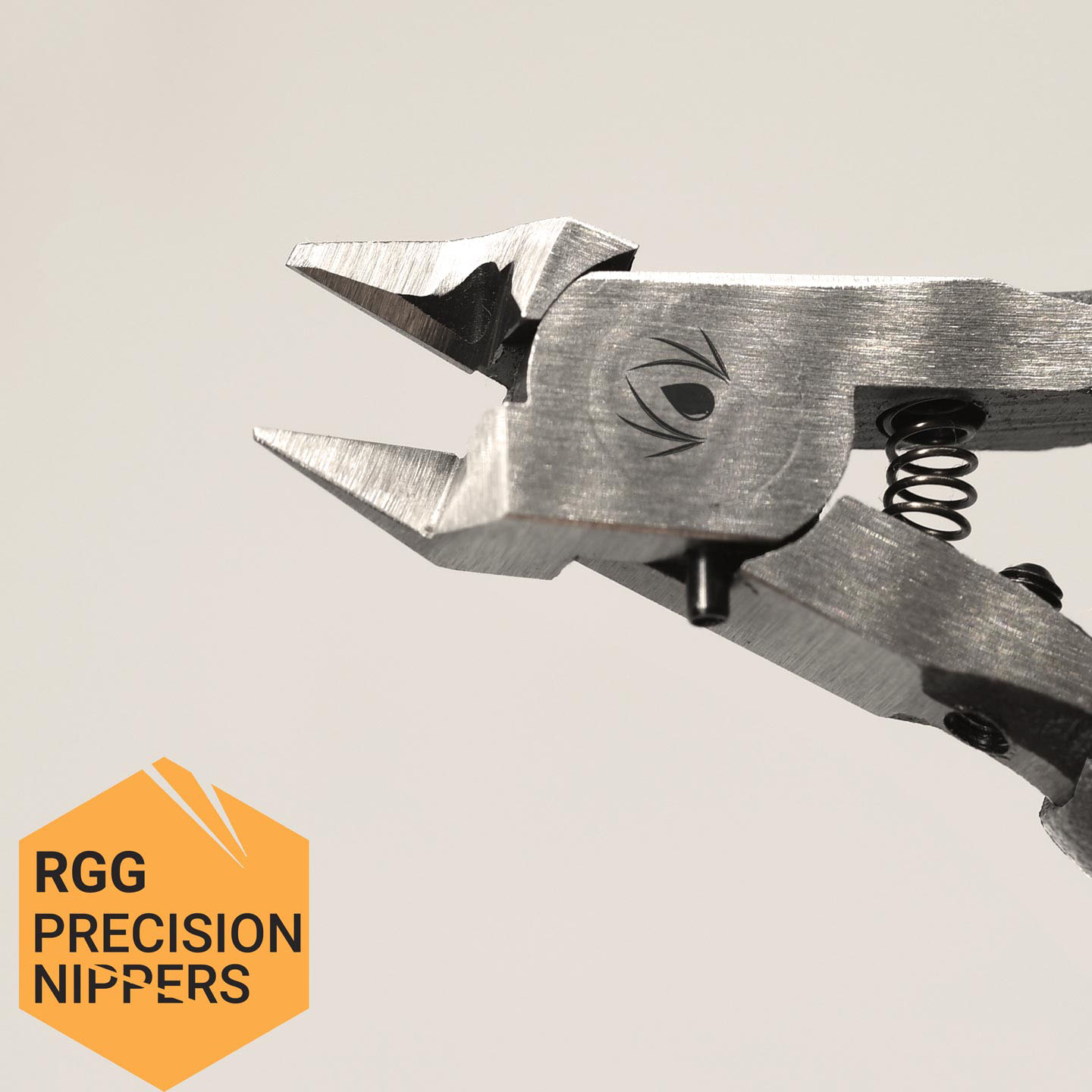 RGG PRECISION NIPPERS: WHY DO YOU NEED THEM?
In order to get the plastic components from the sprue, you will need a pair of sprue cutters to cut each component from its sprue gate. When removing components from a sprue, cut the smallest parts of the component from the sprue first- for instance, this might be the part adjoining a delicate hand, head, or weapon part. This method puts less pressure on parts more liable to break. RedgrassGames cutters easily cut through sprues and put as little pressure on the plastic as possible and ensure removing the plastic components from their sprues is easy.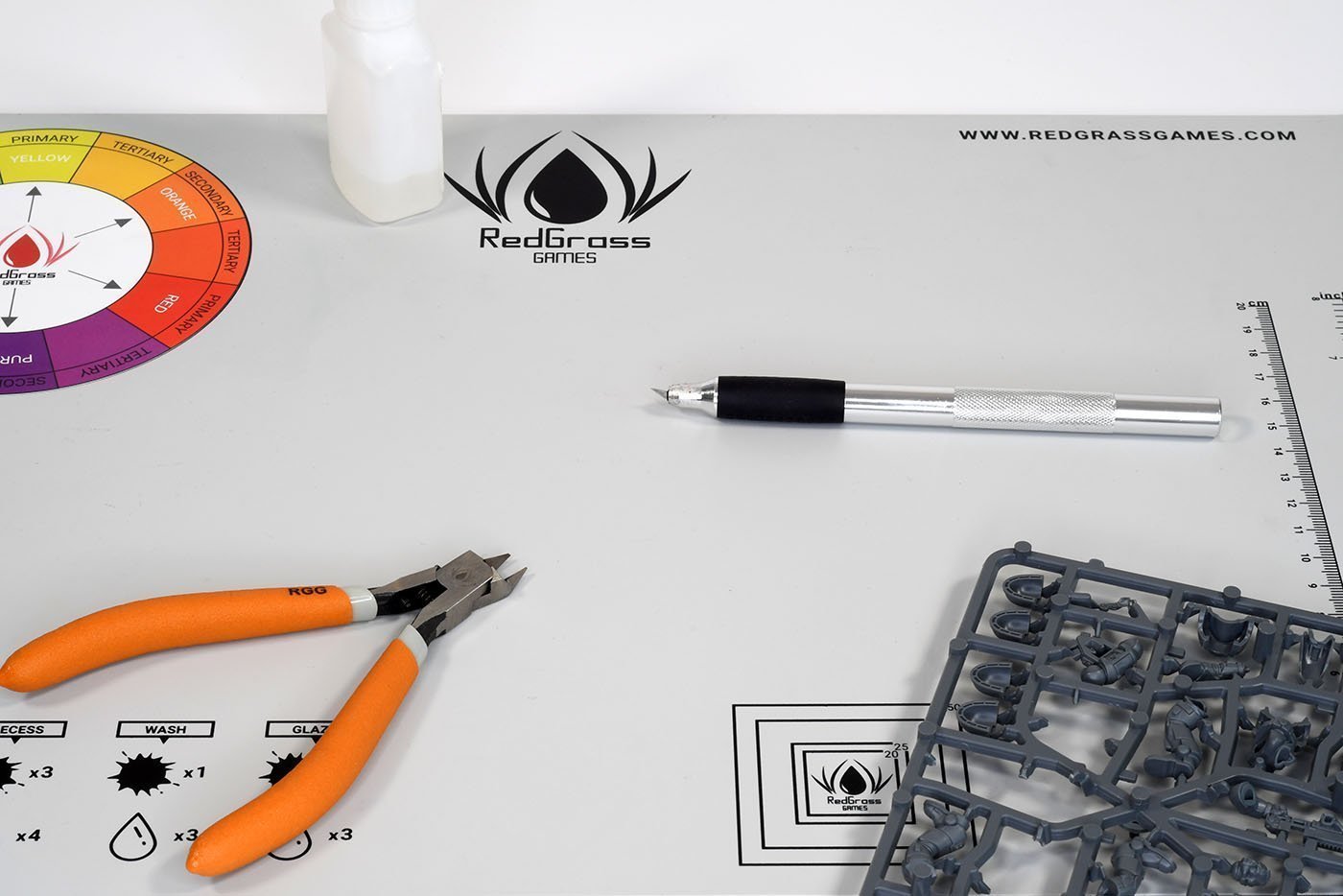 This also means that your figures are in no danger of being damaged during the removal process. The sharp tip on RedgrassGames' Precision Nippers ensures that you are able to accurately and closely cut each component from the sprue. Such an accurate cut means you are less likely to damage your figures – or yourself- during the assembly stage. Each cut also leaves as little plastic attached to each figure as possible. This minimises the time you will then have to spend tidying up your scale models during the second-half of the assembly stage.