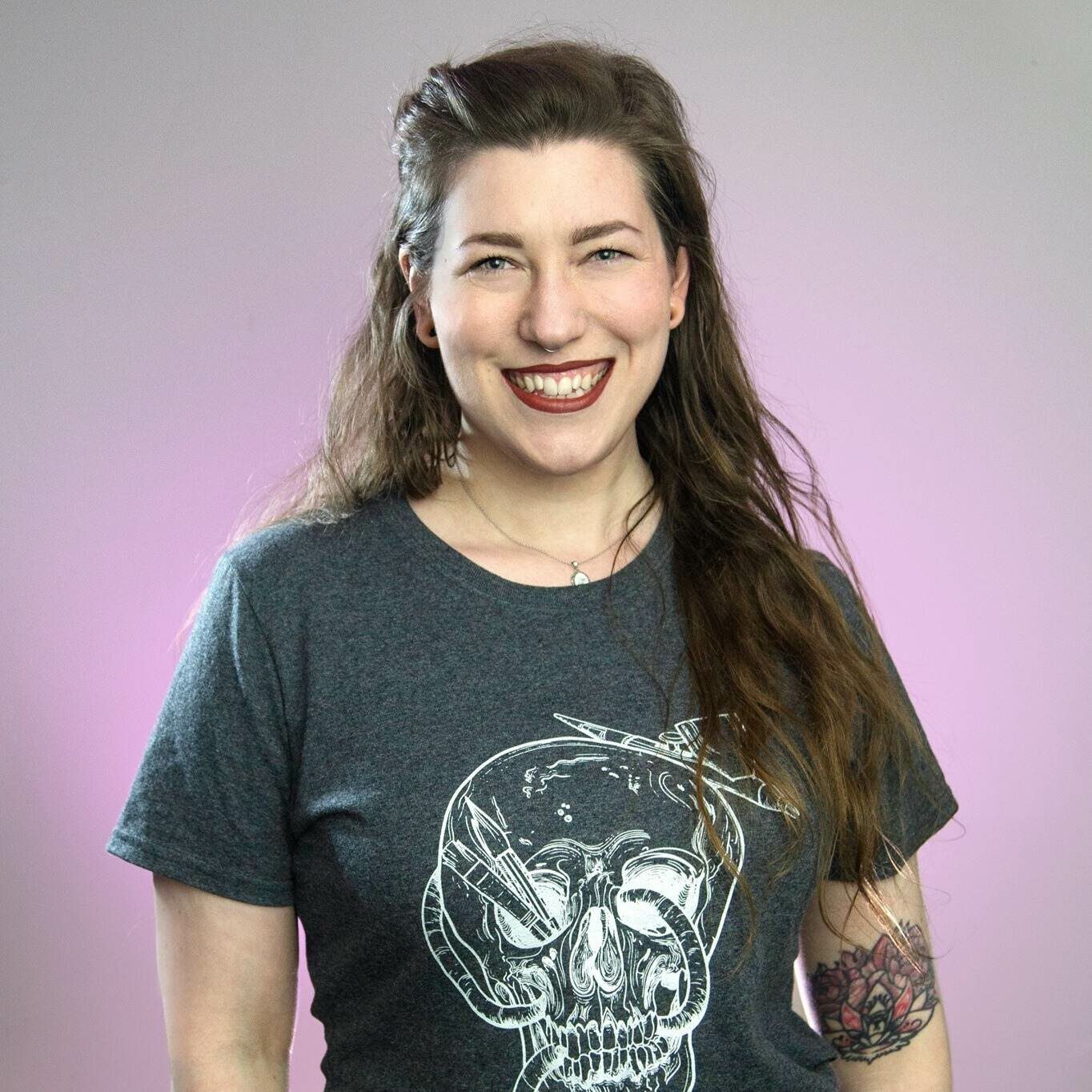 From childhood dioramas to professional miniature painting, Lyla Mev melds classical inspiration with a vibrant magenta flair. This YouTuber and art professor champions the CMYK color wheel and storytelling through her miniatures. Off YouTube, she passionately teaches on Patreon, sharing her expertise and love for her craft. Discover Lyla's captivating world of miniatures.
1. Lyla Mev: How did you start miniature painting?
My fascination with miniatures started as a child when I would spend hours making dioramas with my toys with dreams of owning an ultra-realistic victorian doll house. As an adult, I rediscovered my love for miniatures when my husband convinced me to try dungeons and dragons. Previously, I thought dnd (and everything related to it) was quite silly and was adamantly against playing the game; but one game and I was enamored with RPGs. Once I heard that miniatures were a common accessory to DND, I immediately went to my local gaming store and bought my first miniature.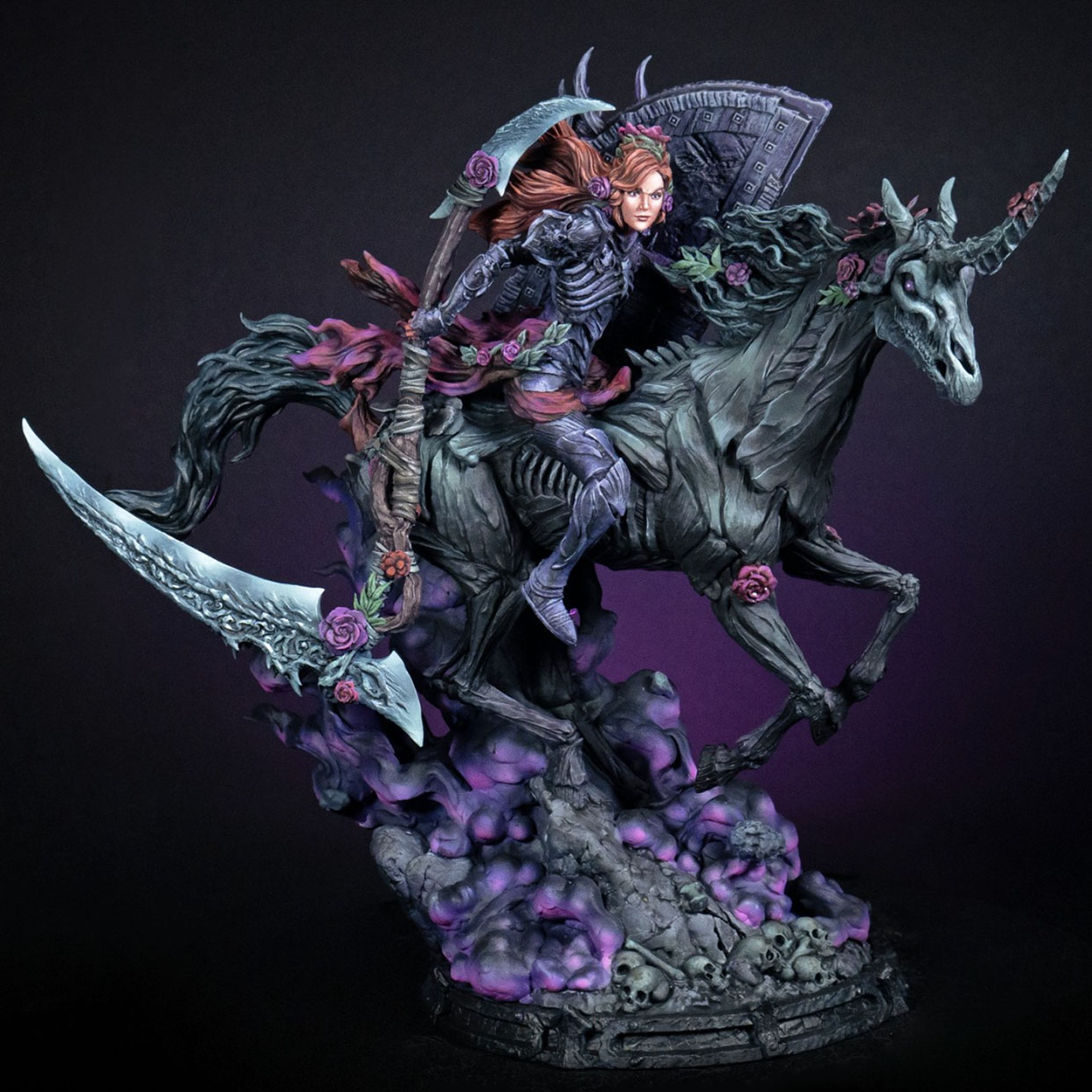 2. Lyla Mev: What 5 words would you use to describe your painting?
Vibrant, complementary, badass women.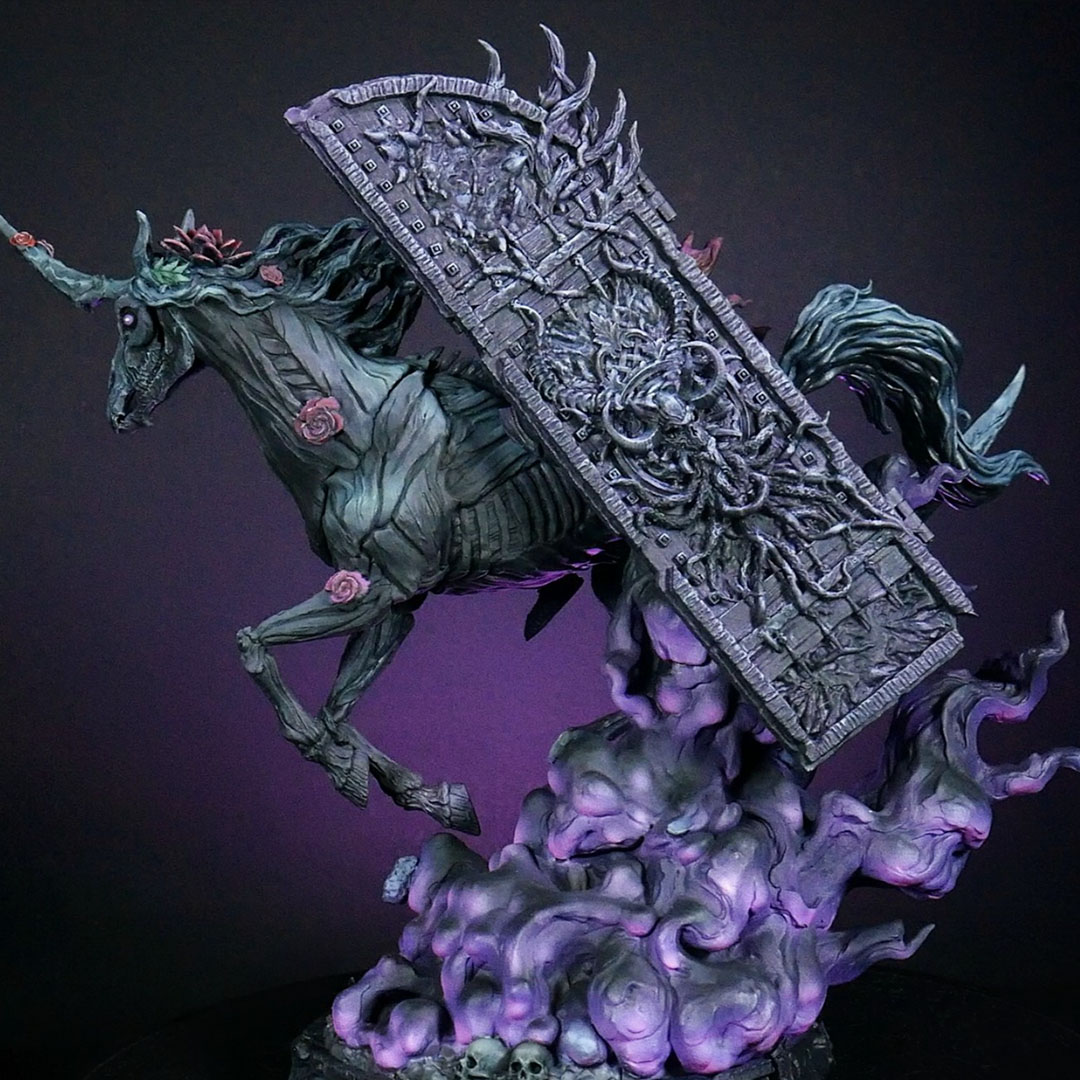 3. How has your style or technique evolved over time?
I started painting, like many others in the community, with Warhammer. I had first been exposed to it as a kid while visiting some family friends in Germany. At that point, there weren't too many places around my area that had it, nor many kids my age that knew of it.
A few years later, I was at a local store where we would get our Magic the Gathering cards and comic books, when I noticed the new Warhammer display. I fell in love with the Lizardmen faction and after a few weeks of begging I had convinced my mother to buy the 5th edition Fantasy battles starter set for my brother and I as a Christmas gift. I played for several years, always enjoying the painting aspect as much as the gaming, and even entered Golden Demon at the Baltimore Gamesday in 2000 as a youngblood where I was a finalist.
4. Do you think there is a piece of hobbying advice more people need to remind themselves of frequently?
When in doubt: look at a reference photo. In classic art, looking at a reference photo is expected, but it is used very little in miniature painting. Want to paint leather? Look up leather. break it down into colors, shapes, and patterns. Basically anything you want to paint has a reference photo, so make life easier and go find it.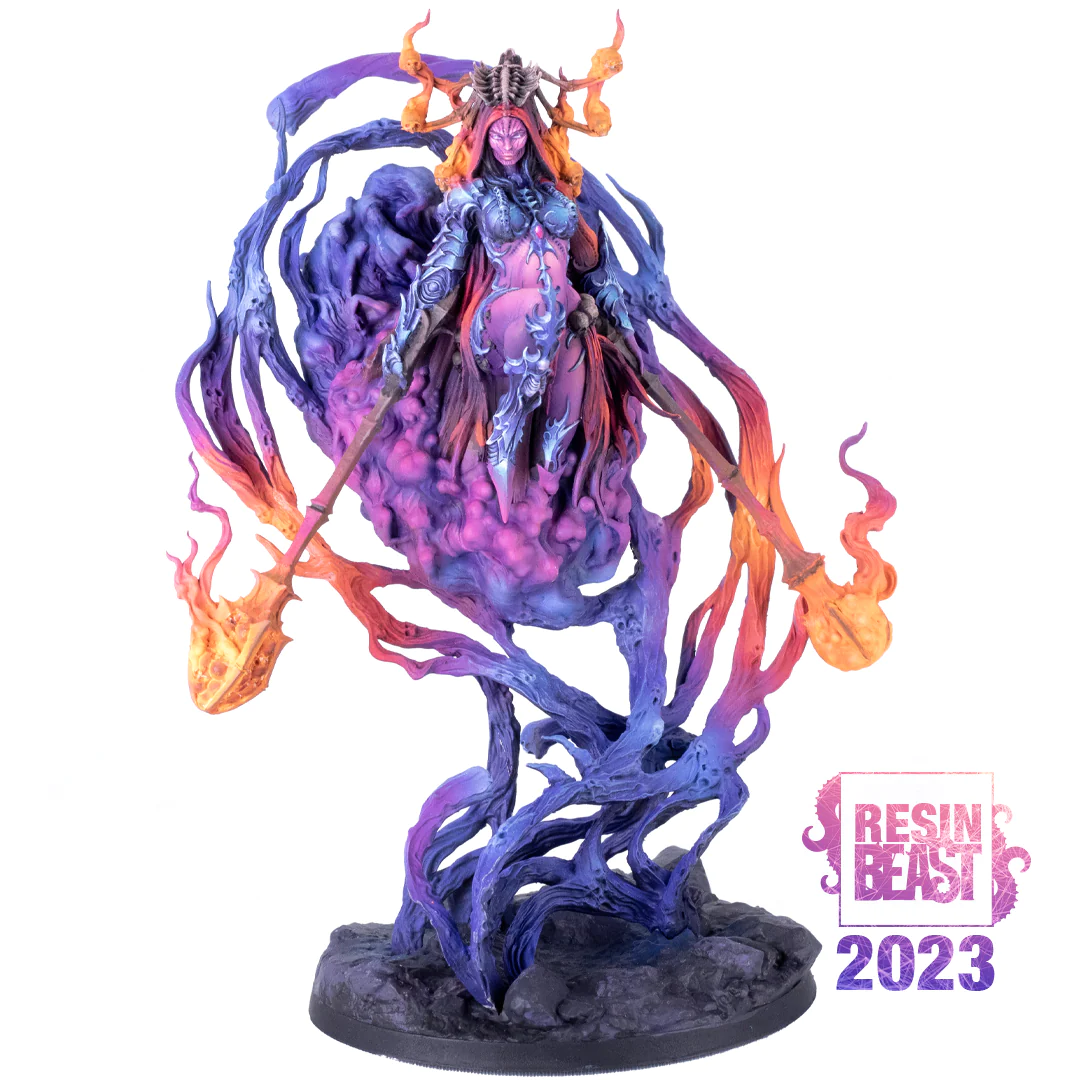 5. Which colour do you find the most versatile?
Purple is a superior color. Ask anyone, and if they are right, they'll say purple.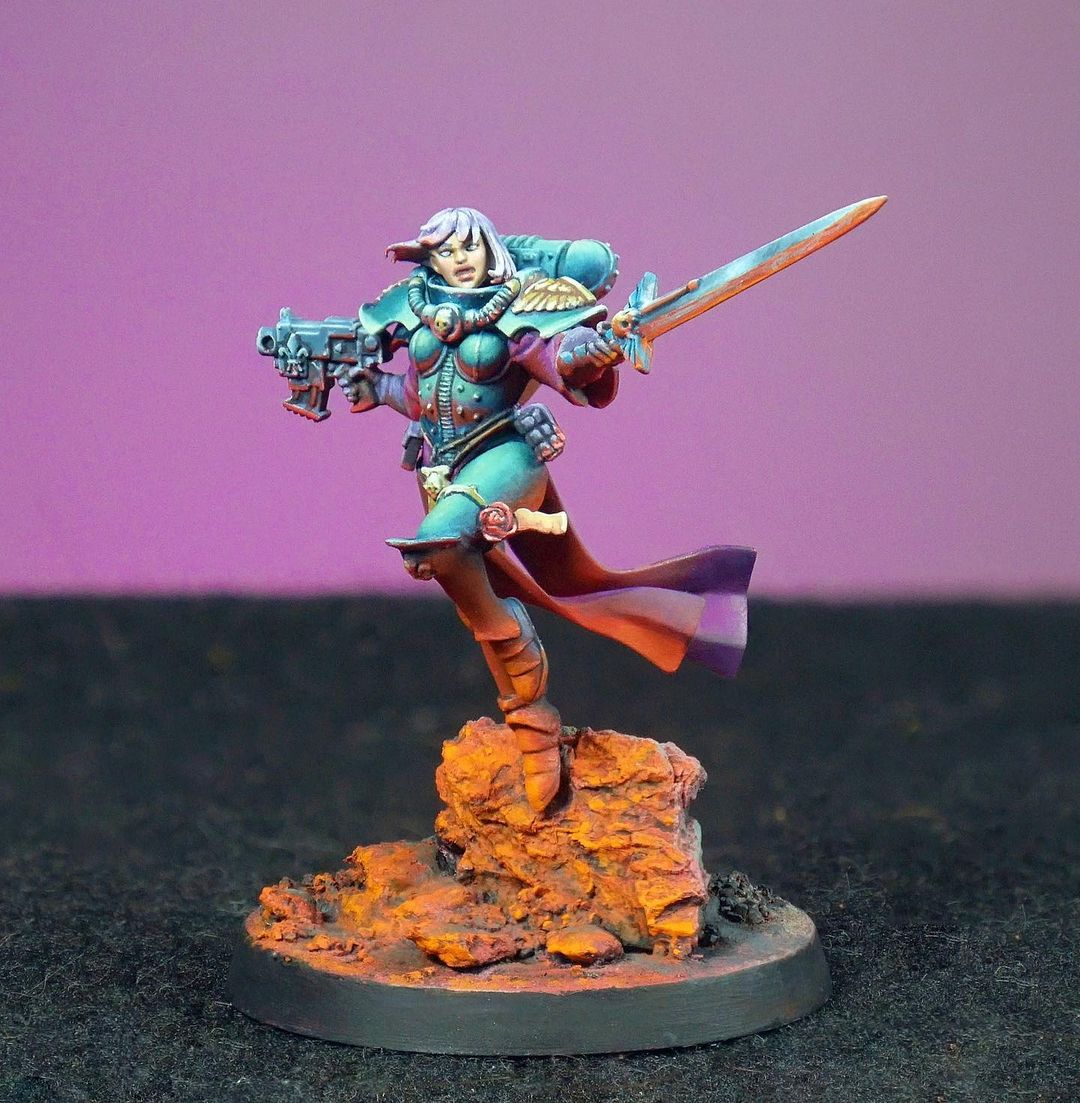 6. Where do you get your inspiration from?
Peter Polach has an astounding grasp of colors. I can always find inspiration in his art. I also love Craft World Studio, their work is unparalleled.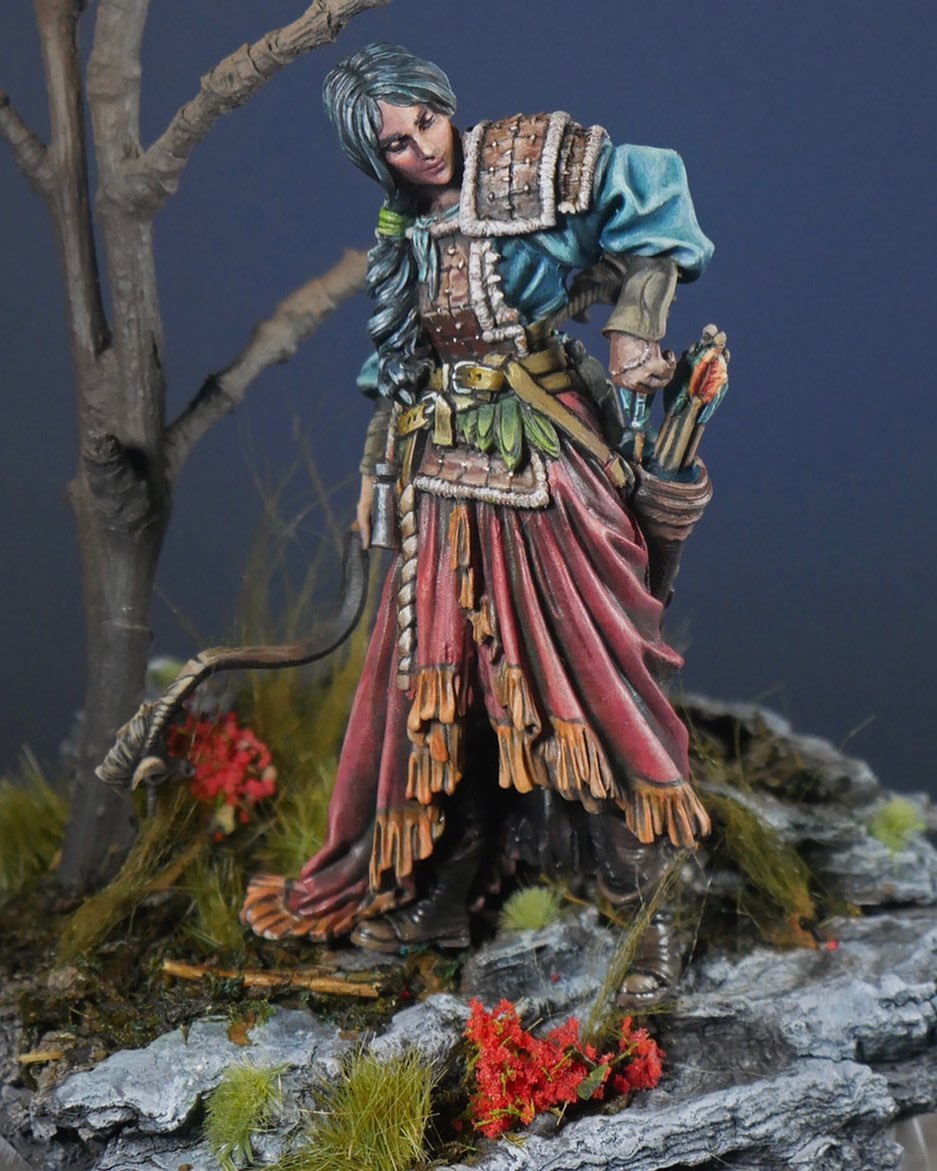 7. How do you choose colour schemes?
I have a few default color schemes I go through first. Magenta-based gold, turquoise-based silver, burgundy shadows to green highlights. If none of those feel right, then I look to the artist I named previously to see if inspiration strikes me that way. I like to tell stories with my miniatures, so I consider what colors would help tell that story, what colors may be unexpected, and of course, what colors will be the most fun.
8. Can you tell us about a time when a project did not go as expected? What did you learn from it?
I attempted to enter golden demon in April and ended up abandoning the project. I tried using a paint I normally used in the airbrush with a paintbrush and it ended up having dire consequences. the paint dried far more quickly than I expected, causing texture to build up and -in my mind- ruining the model. I had a bit of a meltdown, put the model aside, called it quits, and gave up for the day. The next day, I returned to the model and realized it…. wasn't actually that bad. I had hyped myself up with the requirement for perfection and when one thing went wrong I was crushed. I realized the only person putting pressure on me was myself, and I could change that pressure. I instead decided to focus on having fun instead of winning. Even though miniature painting is my job-it's also my hobby. And if I'm not having fun, then why am I doing this at all?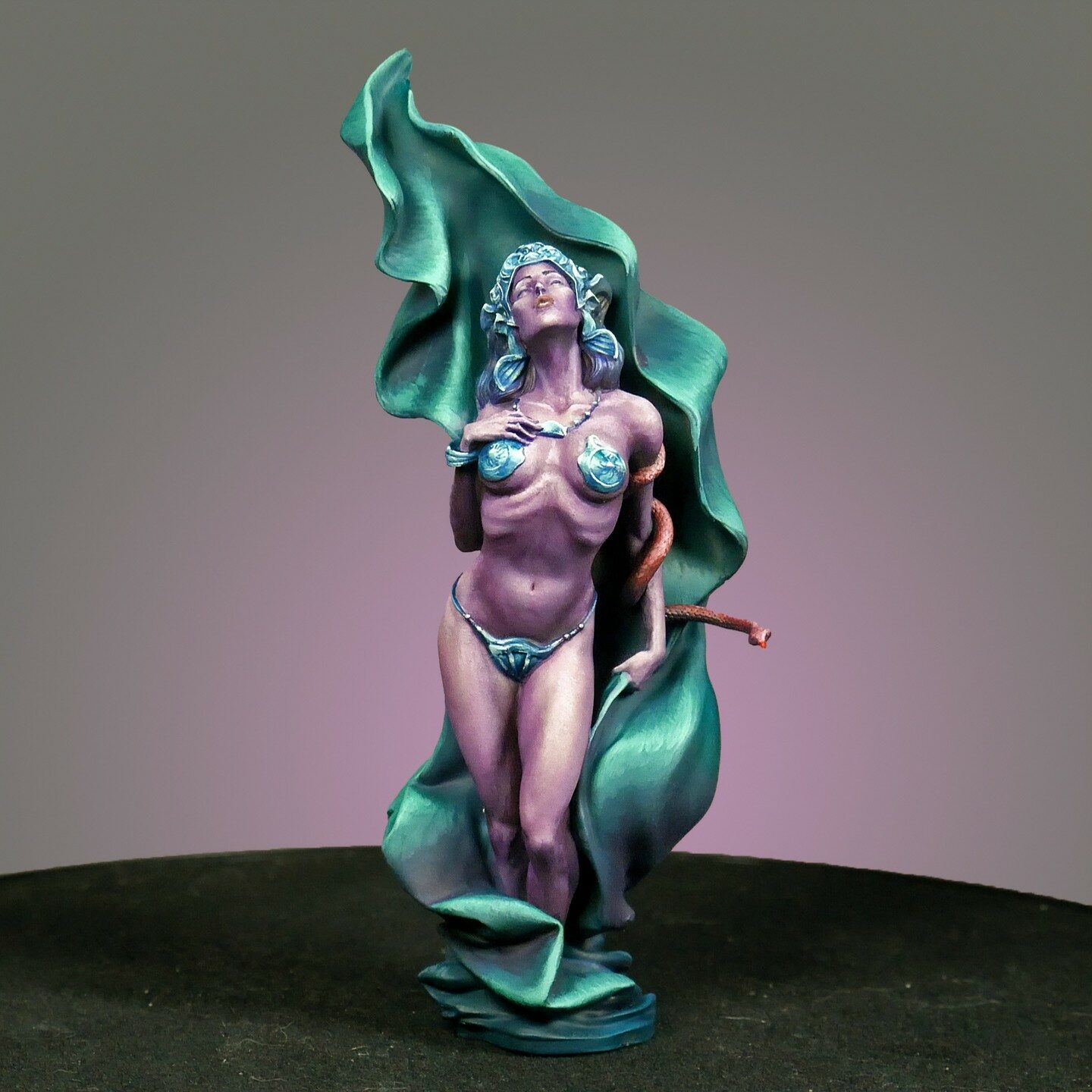 9.  What is your favourite kind of miniature/bust to paint and why?
My favorite type of miniature to paint is bad ass women. And if they can be in a larger scale, like 52 mm, even better. 
10. Do you have any new or exciting goals or news for the near future?
My current goals are to release more content on patreon. I love TEACHING. and that isn't really what people want on youtube. So to continue what I love, I'm putting a lot more time into patreon. I'm starting by releasing basic skills like layering, and will also release more advanced content like me painting display quality miniatures. So if you like what I do or want to learn, check out my patreon!
[Scroll down for Lyla's Patreon link!]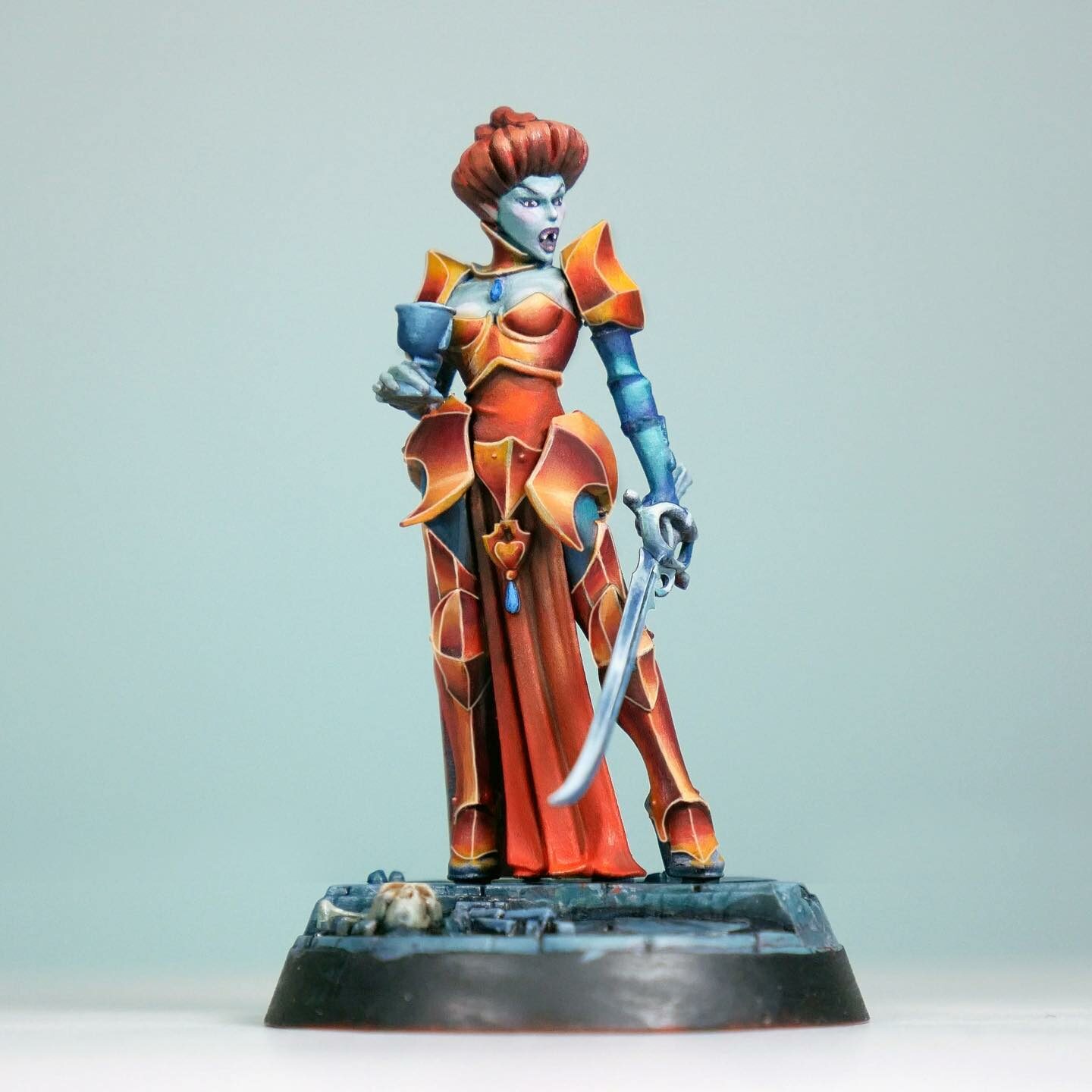 Redgrass Creative In Lyla's studio: