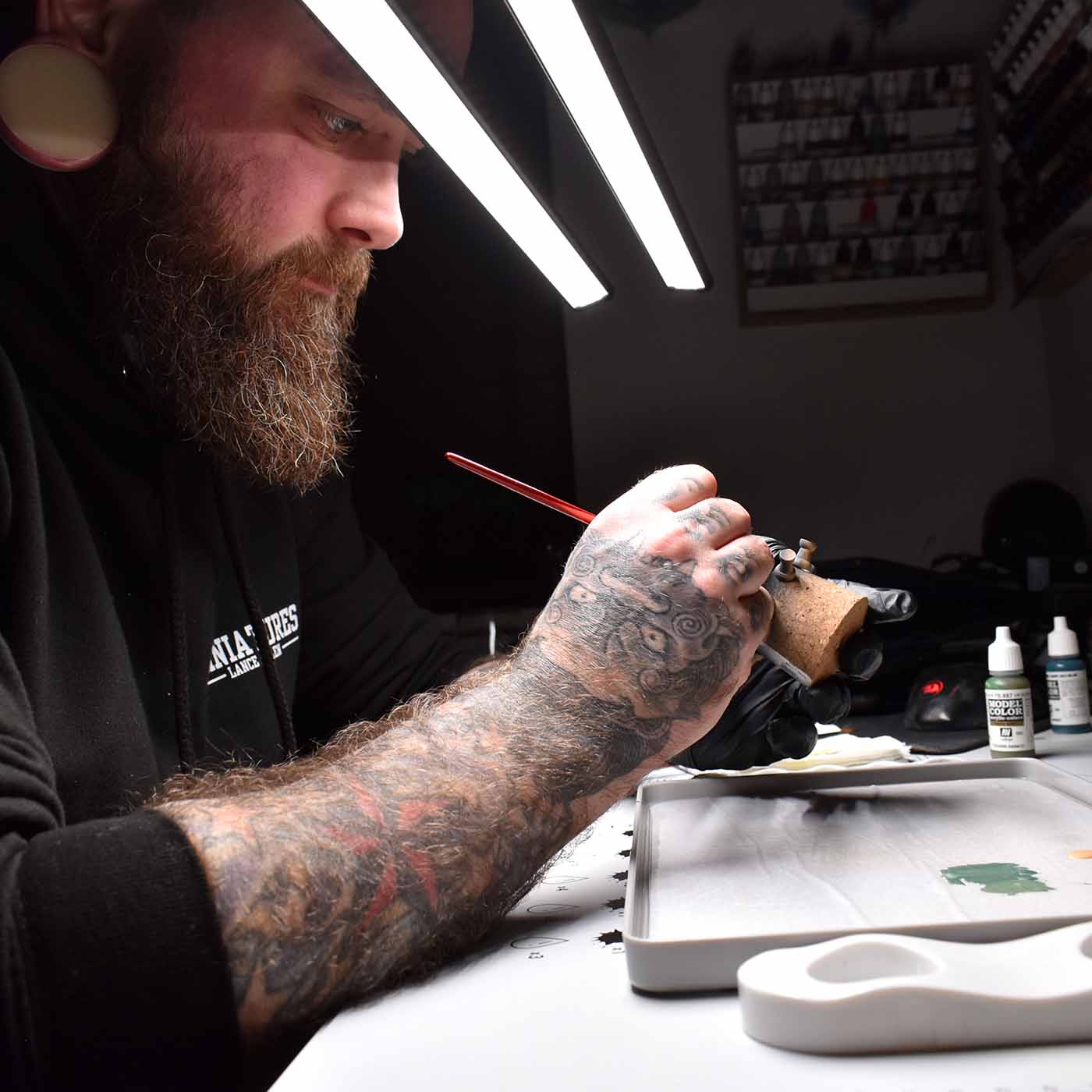 Miniature painting lamp review: Lance Allen
@lance_allen_miniatures is an award winning miniature painting artist based in the UK.  Lance was kind enough to receive us at his home and was  one of the first to test the upcoming Redgrass Desk lamp for miniature painting! After trying out the task lamp, he wrote a review on his first impressions which we have shared, unedited, below.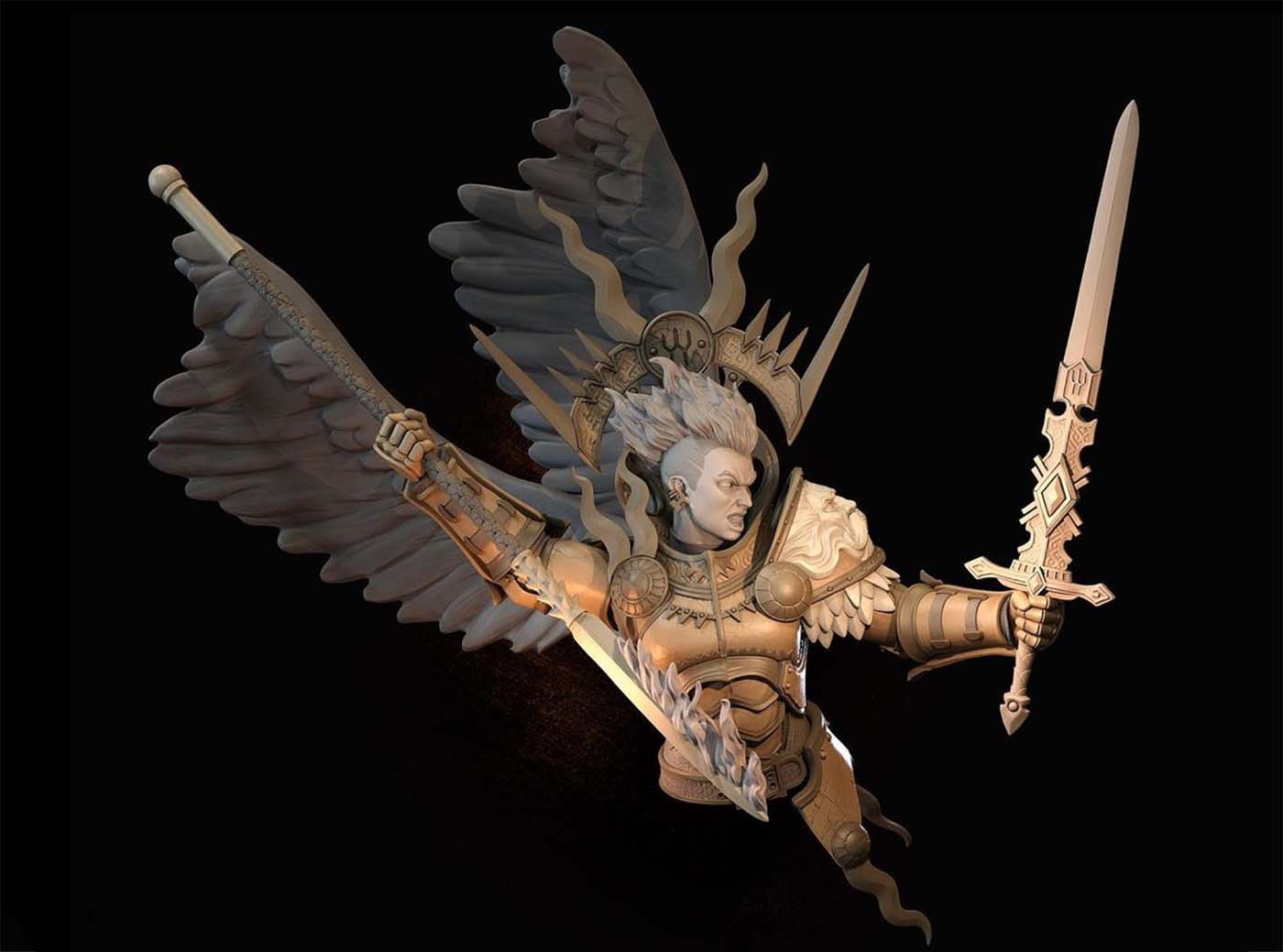 Miniature painting lamp review: First impressions
I'm always skeptical about new lamps entering the world of miniature painting. It's one of those tools that are personal to a painter, much like that of a brush or brand of paint. I was approached by RedGrass games to review their new Task Lamp in person. This is the first surprising element of the lamp, a company, so happy with their own product that they flew overseas to a different country and show it to you in person, for free. That's some confidence right there! 
One thing I didn't expect when I first met Vivien and Henry from RedGrass games was just how friendly, open and honest they were with me. From the off set they looked over my own setup, told me what my current limitations and advantages were and how this could be improved by their new Task Lamp. I prefer companies to be honest about these things, as it shows humility and a longing for feedback.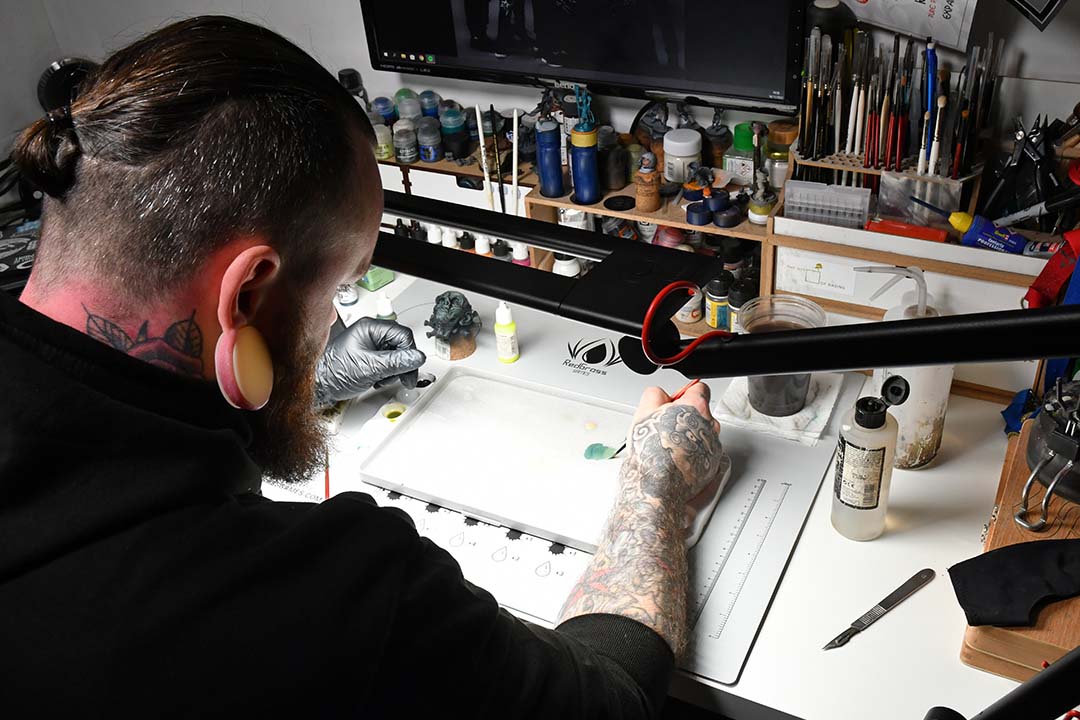 What makes the Redgrass desk lamp so good ?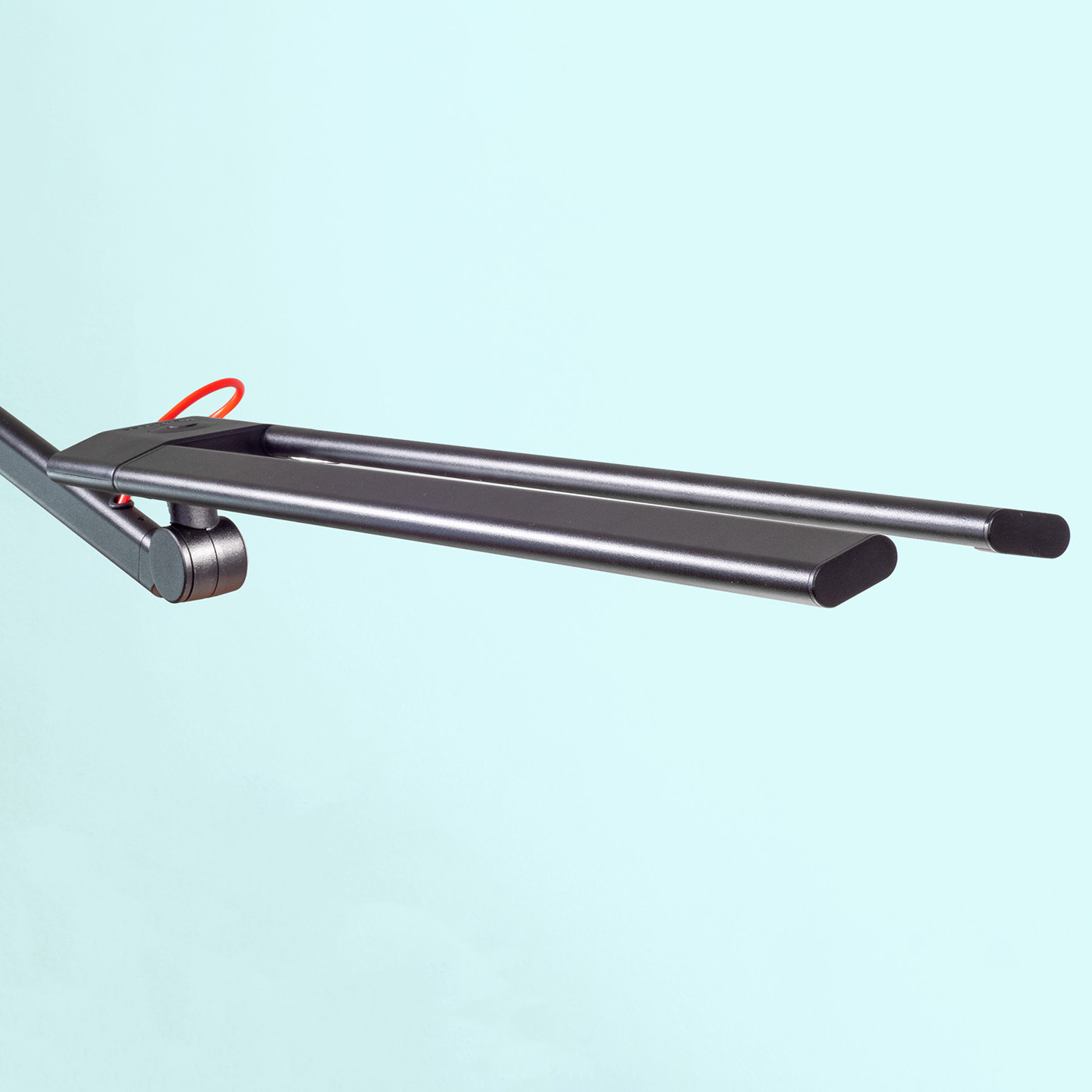 Experience color like never before with The Redgrass color perfect technology. From the high-end LED chips to the custom made optical lenses, everything has been carefully designed to offer the best color experience ever created. A world first.
Miniature painting lamp review: Clever design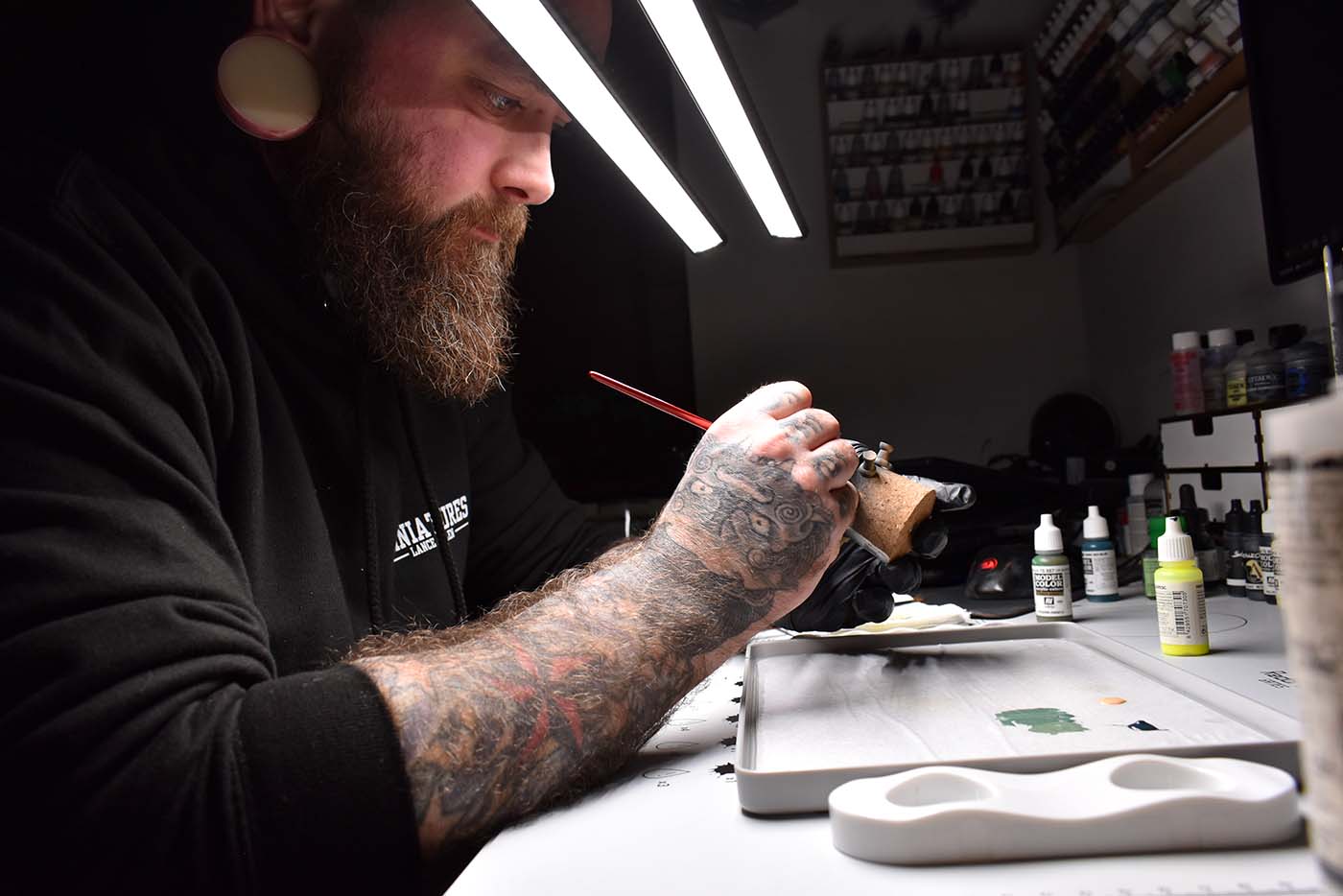 The Task Lamp itself was sleek, its black and well designed. first noticeable element is that the lamp had no nuts and bolts, the joints and lamp itself were all one piece. This is a clever little design, as it means there is no over tightening of bolts that could damage the joints of the lamp. That being said, it meant the lamp had a motion, but i wonder if it could be extended further, as some other lamps could buy arm extensions. It secures well to the hobby desk and was nice and light. It has two very nice angled lights on it, which can rotate independently. Allowing for a very good range of light motion or a more focused area of light. 
Miniature painting lamp review: Renders colours accurately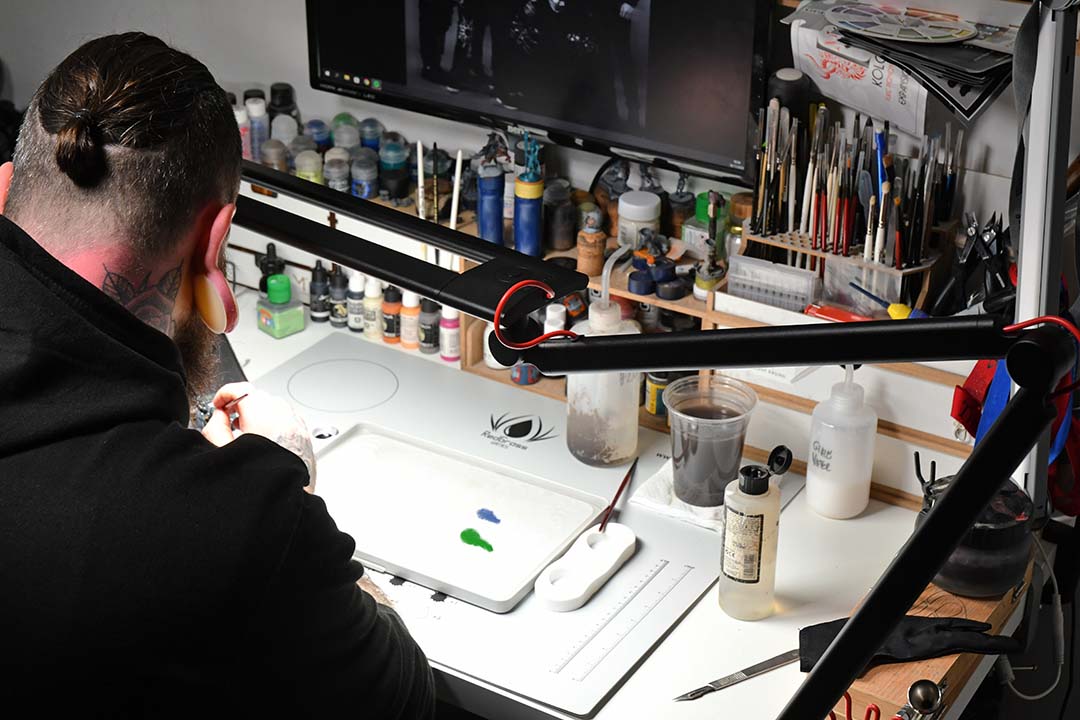 I never really understood much about LED's and Lighting other than your usual Lumens and Light colouring, it just didn't cross my mind that a lamp could impact on the colours you view. To that detriment, I hadn't realized my lamp was actually reducing the saturation of red colours under its light, but was better at rendering saturation of blue colours. This is where the epiphany hit me. Hobby painters spend time trying to learn contrast, saturation, colour theory etc. just never consider it for some of the tools we use. I wont get into the massively technical parts that were enthusiastically explained to me by Vivien and Henry,  as it will take far to long to explain. 
In easy to understand terms, RedGrass games have created a task lamp that has custom engineered LED's for rendering all colours to the best Saturation possible under its light. In short, it shows you a 98% true view of what the colour actually looks like to the naked eye, without shadows. Why is this important? Well, if you want to paint competition miniatures, you need to be able to see your colours properly and how they will ACTUALLY look in person. 
Miniature painting lamp review: An epiphany!
We've all painted something under a task lamp, finished it and taken photo's or looked at it in a cabinet and gone "thats not how it looked under my lamp…" well, this is why and something i knew nothing about. Most lamps we use (namely daylight style lamps) are not specifically designed for miniature painting, more small crafts and home offices. To that extent, these companies make lamps for a wide range of activities. The RedGrass games Task Lamp is specifically designed for miniature painters. I was utterly perplexed when I compared a model i had painted under my current lamp and then under the RedGrass games Task Lamp. I was dubious at first so decided to paint something under their lamp and not my own.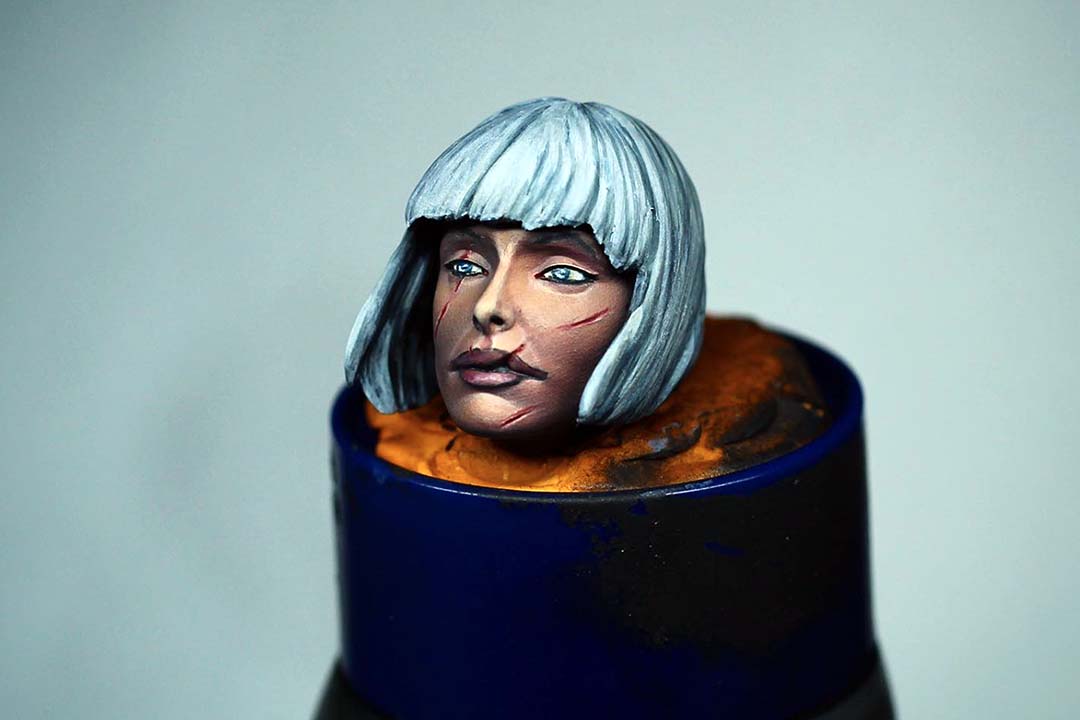 Miniature painting lamp review: Final thoughs
I'm looking forward to the Kickstarter Campaign for the task lamp, which is due to drop early 2023 and will be backing it for sure. I'm not alone in the testing of this lamp and you will soon find many other miniature painters being visited by Vivien and RedGrass games to do their own reviews. I fully recommend that you all as miniature painters invest in one, you wont regret it. 
Lance Allen Miniatures