Spotlight on Don Suratos: An Exclusive Interview.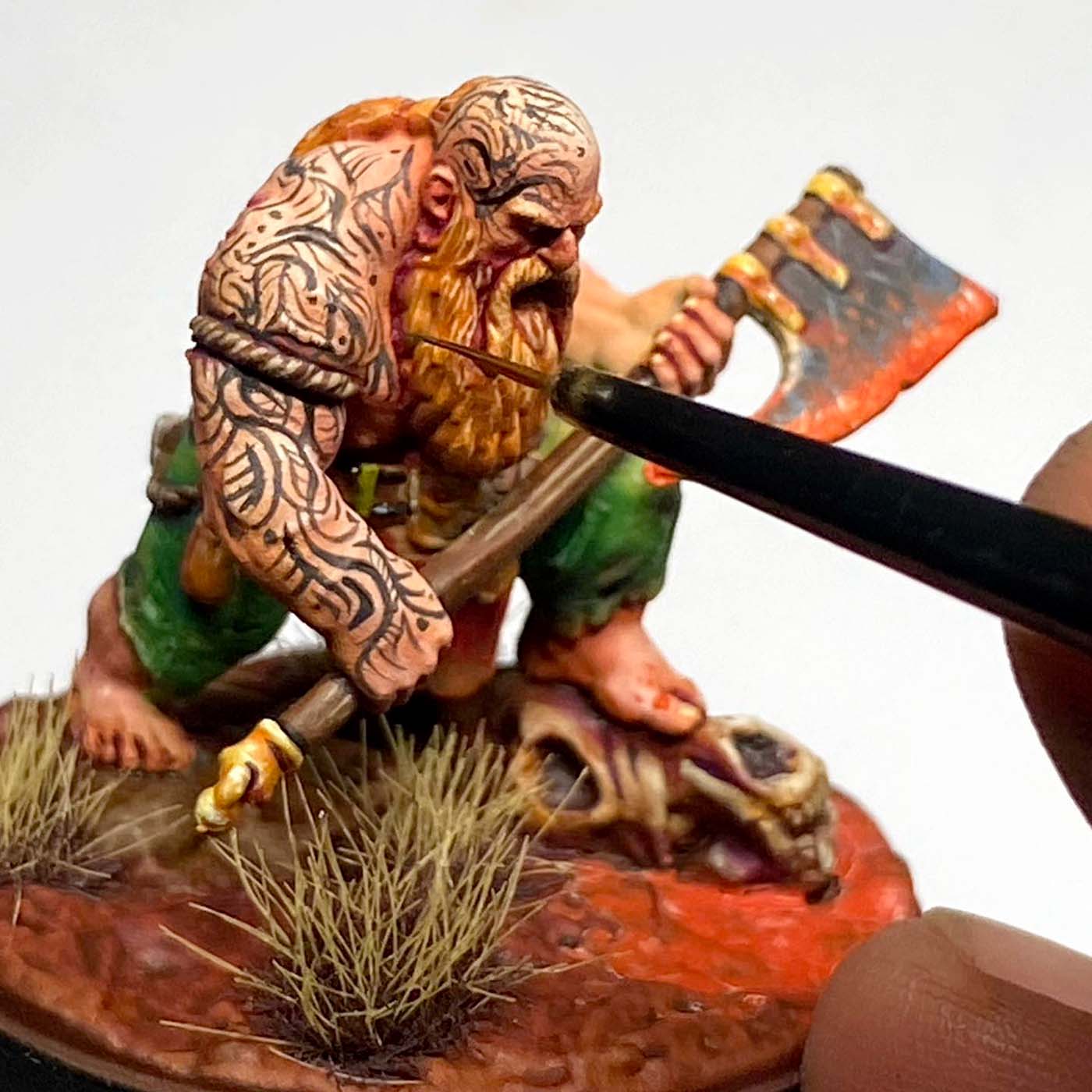 Spotlight on Don Suratos: An Exclusive Interview. We are incredibly honored to work with Don Suratos, a highly talented miniature painter who creates truly remarkable videos for his YouTube channel. If his name rings a bell, it's because he's been making waves in the miniature painting world. But now, we delve deeper into his story: from his beginnings to his work process, and everything in between.
1. How long have you been painting miniatures and Gundam? How did you start?
I am / was a toy collector. My biggest collection are Lord of the Rings action figures. I started collecting back in 2000. But I find the bare plastic figures too clean. I started weathering them, adding mud to the cloaks and blemishes to the faces to look more like the characters in the movies. 
Fast forward to 2008. A co worker told me that you can customize Gundams and enter them into officially sponsored competitions. So I tried customizing and painting of gunpla. I luckily won 3 competitions the same year and won Gold in all of them. Including competing in the world championships at Hong Kong, representing the Philippines, where I won as world champion. 
Eventually, I tried painting miniatures back in 2014. I enjoyed it so much, but my following were mostly gunpla modelers. I painted minis until 2015, then started focusing on my day job as a visual effects supervisor and video colorist. 
I returned to gunpla back in 2018… then miniature painting last year ( 2021 ).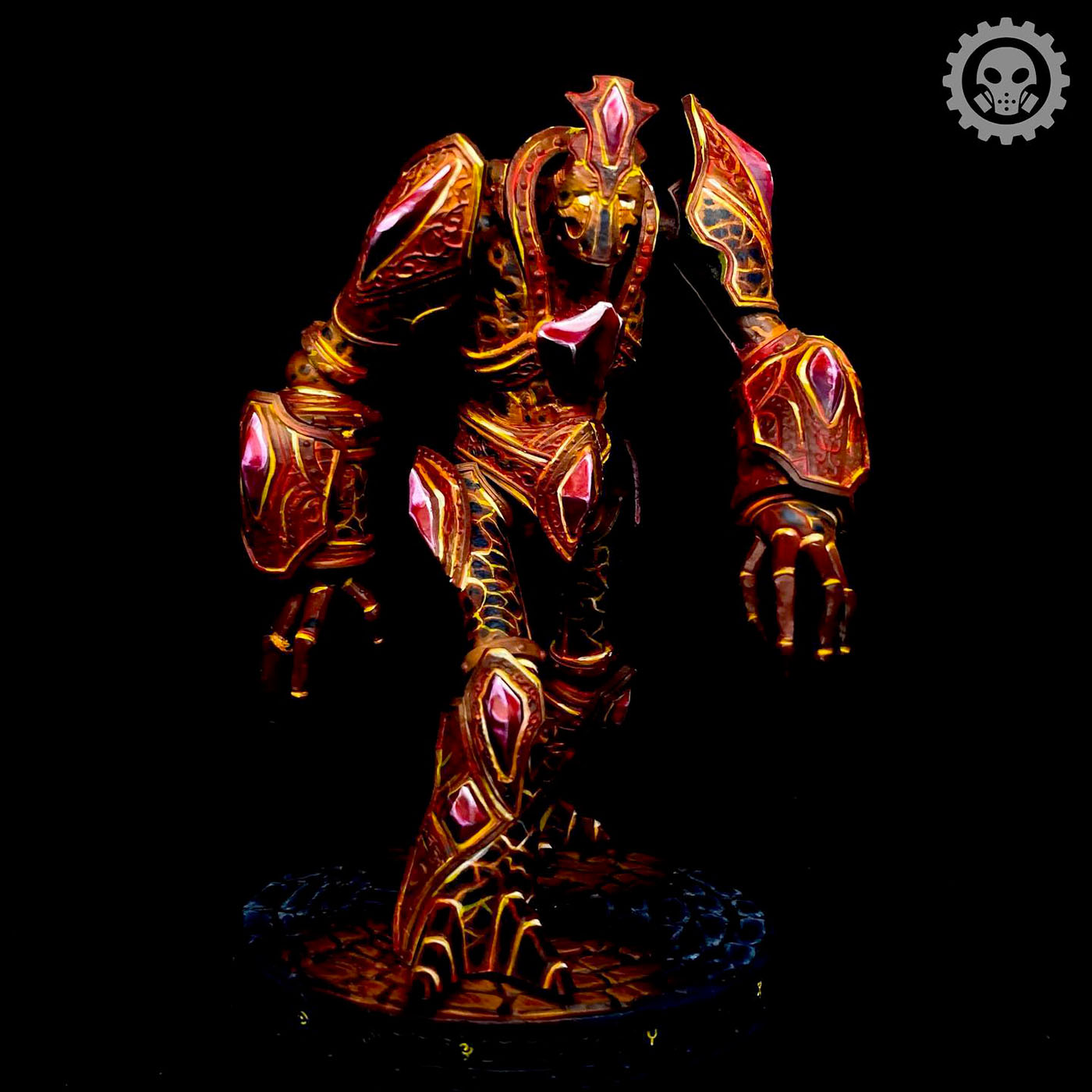 2. Where do you get inspiration from?
I get inspiration from a lot of miniature painters. However, I try not to study their work too much, as I do not want to be a copycat version of their style. So I tend to go back to my roots and study illustrations. Since I took up Fine Arts in college, I find it more fun and challenging to study illustrations and apply them on my miniature painting.
3. What technique allowed your miniature painting to get to the next level?
Glazing with mediums and now oil paints. Glazing with water is fine, but I feel I have more control with mediums. Also, oils feel so artsy… painting with oils is so nostalgic in a way, since again, I took up Fine Arts in college.
4. 
You have made a life of your passion – is it possible to keep painting as a hobby?
Yes… yes only if people continue to support your art. The audience, the followers, and subscribers are the bosses of every artist in my opinion.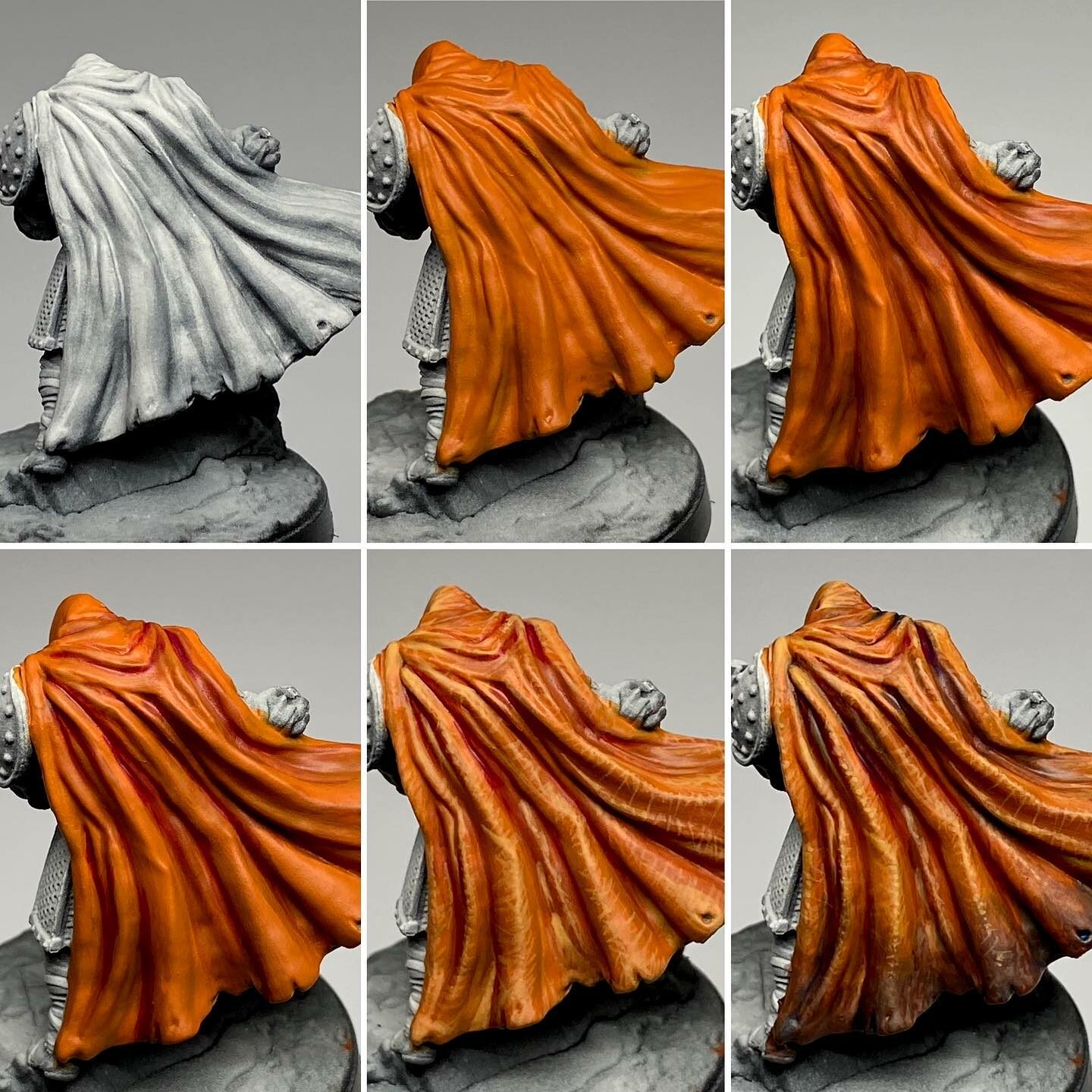 5. What is the latest technique you have been working on?
I am trying to refine my glazing with mediums and oil painting. Both are so fun and relaxing. I tend to retouch and refine my minis during late nights. Well, really late nights after dinner, and after watching a movie with my kids.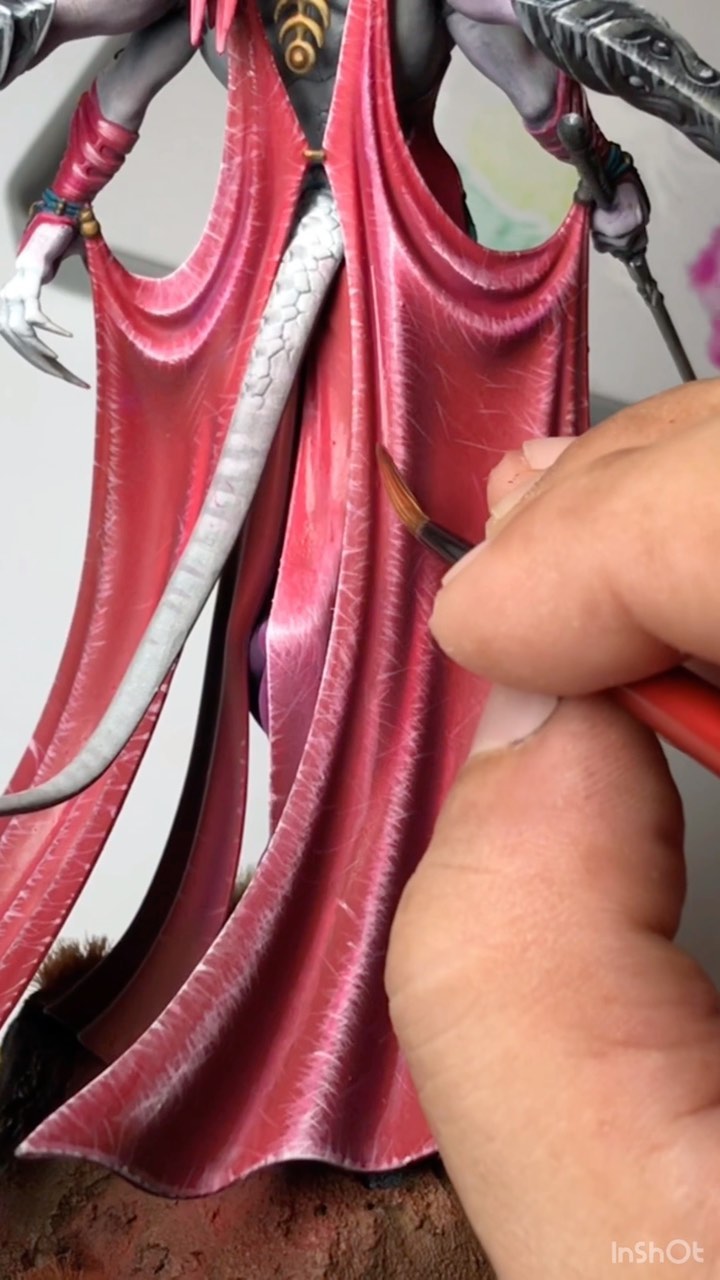 6. 
What is the best advice you can give to someone who wants to improve their miniature painting?
Watch and learn from everybody at Youtube. Everybody paints differently. Some techniques are more relatable, easier for people to follow and some so seemingly advance. You just have to try them all, and see what works for you.  
7. Don Suratos: What is your next painting goal?
To be honest, to grow my Patreon. I feel I can share so much knowledge to people due to my fine arts, gunpla and now miniature painting. The dream is to grow my Patreon enough, to focus on sharing my miniature painting… every day.
8. What is the favourite miniature you have ever painted?
Nothing… I mean, every time I finish a mini, I instantly find it ugly. I see areas where I can improve immediately. So none. I do not have a favorite miniature so far.
9. What is the hardest technique you have ever tried?
Glazing with just water. After a bit of experience, it is fine. But I really find glazing and painting highlights easier with mediums.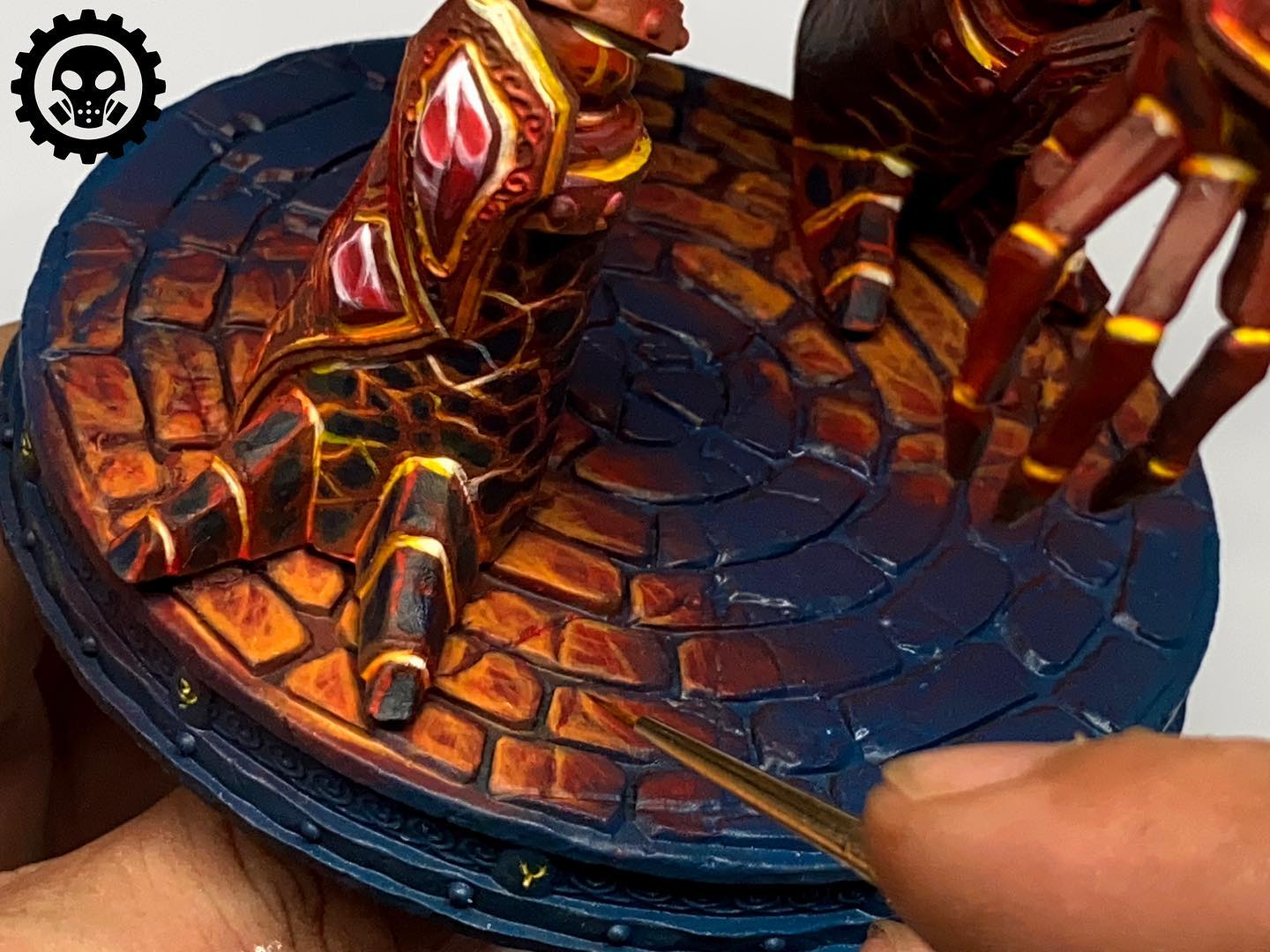 10. Why do you like using Redgrasscreative products and working with Redgrasscreative?

Oh… Redgrasscreative products are the best in the market in my very biased opinion. All products are well thought off and they simply work. The handle is crazy comfortable, the everlasting paper and membrane are the best and the palette cases are well-designed. Needless to say, Redgrasscreative products elevated my miniature painting to another level. I feel I am working with the best tools to improve my craft. It is important to note, that I am NOT paid to say this.  
Working with Redgrasscreative on the other hand is a supreme pleasure. You guys always send me way more than I need. Creating videos for you guys is also so fun.
11. What is your favourite Redgrass product?

Hmmm…answering this question is harder than remembering the birthday of my wife. All of the products? But if you really make me choose… hmmm… the everlasting paper and membrane? But I insist my answer is all of the products are my favorite.
10. Why is working with a wet palette so important?

Working with a Redgrass Games wet palette, allows you to pause and resume your work. Also, a good wet palette will allow you mixing your paints and keeping your mixes retain their desired consistency during your painting session. It is not important to paint with a good wet palette, it is a must.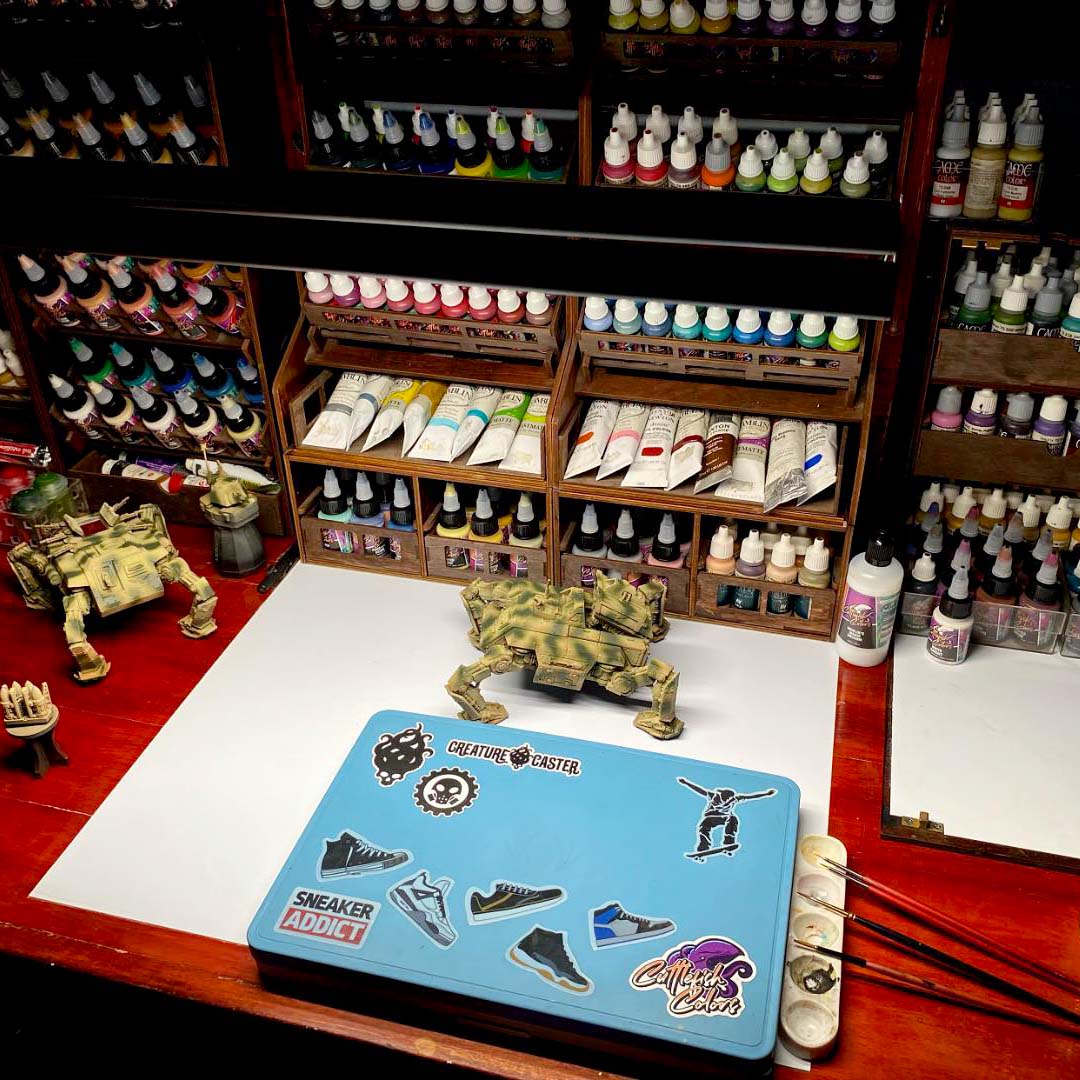 Redgrassgames In Don's studio: