WET PALETTE TIPS AND TRICKS
Wet palette tips and tricks – for acrylic painting miniatures, this is a must. Out of the pot, acrylic hobby paints dry super fast. As a result, this can make advanced painting techniques frustrating. Making consistent mixes, batch painting, and thinning paints is also quite impossible. With a good wet palette, however, you can control moisture, drying times, and stabilise paint consistency indefinitely. So, take a look at this video from long-time RGG supporter, Emil at Age of Squidmar, for all the best tips and tricks- as well as a few of our own!
WET PALETTE TIPS AND TRICKS: PAINTING TECHNICS MADE EASY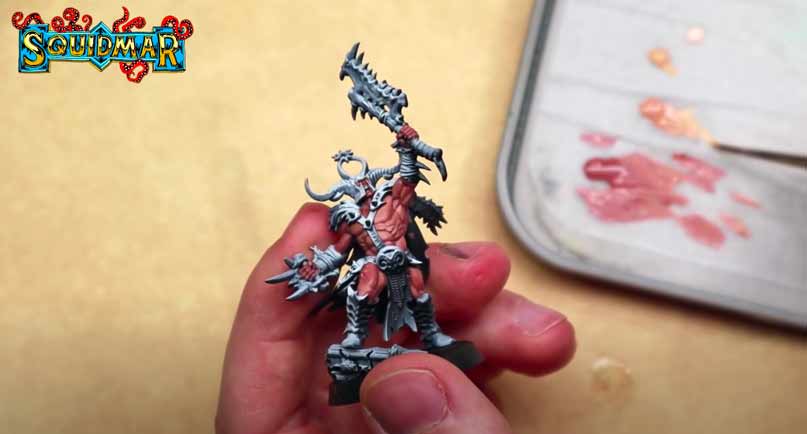 Pro painters use a wet palette and recommend using a Redgrassgames wet palette to achieve painting technics easily. Indeed, it offers superior moisture control during and between painting sessions. As can be seen in the video, you will see that Emil can preserve unique paint mixes for longer whilst painting skintones or NMM. Undeniably, it saves time, and paint! In addition to that, it allows him to get smooth, consistent coverage of paints. Sealing the wet palette case means he can come back to those mixes the next day, or whenever there is time to paint again. Speedy, efficient and effective.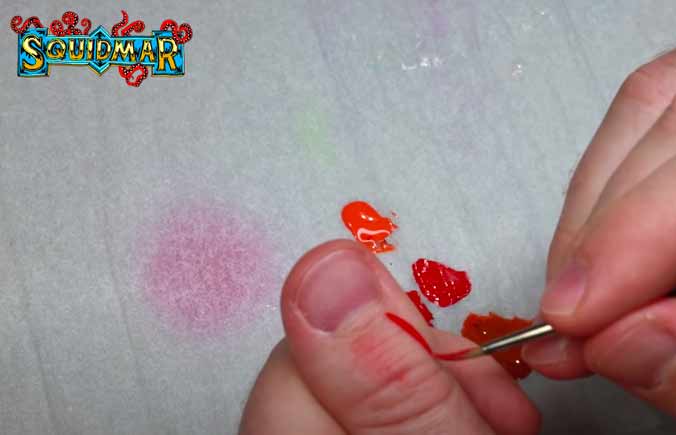 OTHER PAINTING TECHNICS: DILUTION AND THINNING
A technique like wet blending is also much easier thanks to a wet palette. However, Emil's number 1 reason for using a wet palette is because of dilution. With a wet palette he can make glazes or more opaque consistencies with ease. Importantly, they will stay at the dilution he chooses thanks to the semi-permeable membrane keeping the mixes moist.
WHY USE A REDGRASSGAMES WET PALETTE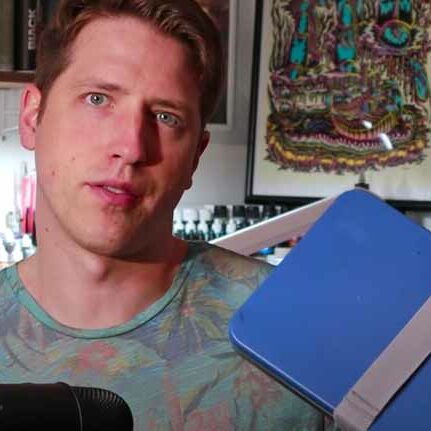 According to Emil, using a specifically-designed Redgrassgames wet palette opened new doors for his painting. Firstly, it is ergonomic: the low edge makes it super easy to access the paints. Secondly, the hydration system has been thought for miniature painting: the foam releases and holds the right amount of water. A perfect seep of water comes throughout the foam, up through the sheet and into the paint: it keeps the paints to an original texture and a stabilized consistency. As if your paints came right out of the bottle! Finally, sing the Studio XL size gives him lots of space for all his painting needs.
"What it does, it does it perfectly." – Squidmar
WET PALETTE TIPS AND TRICKS: CLEANING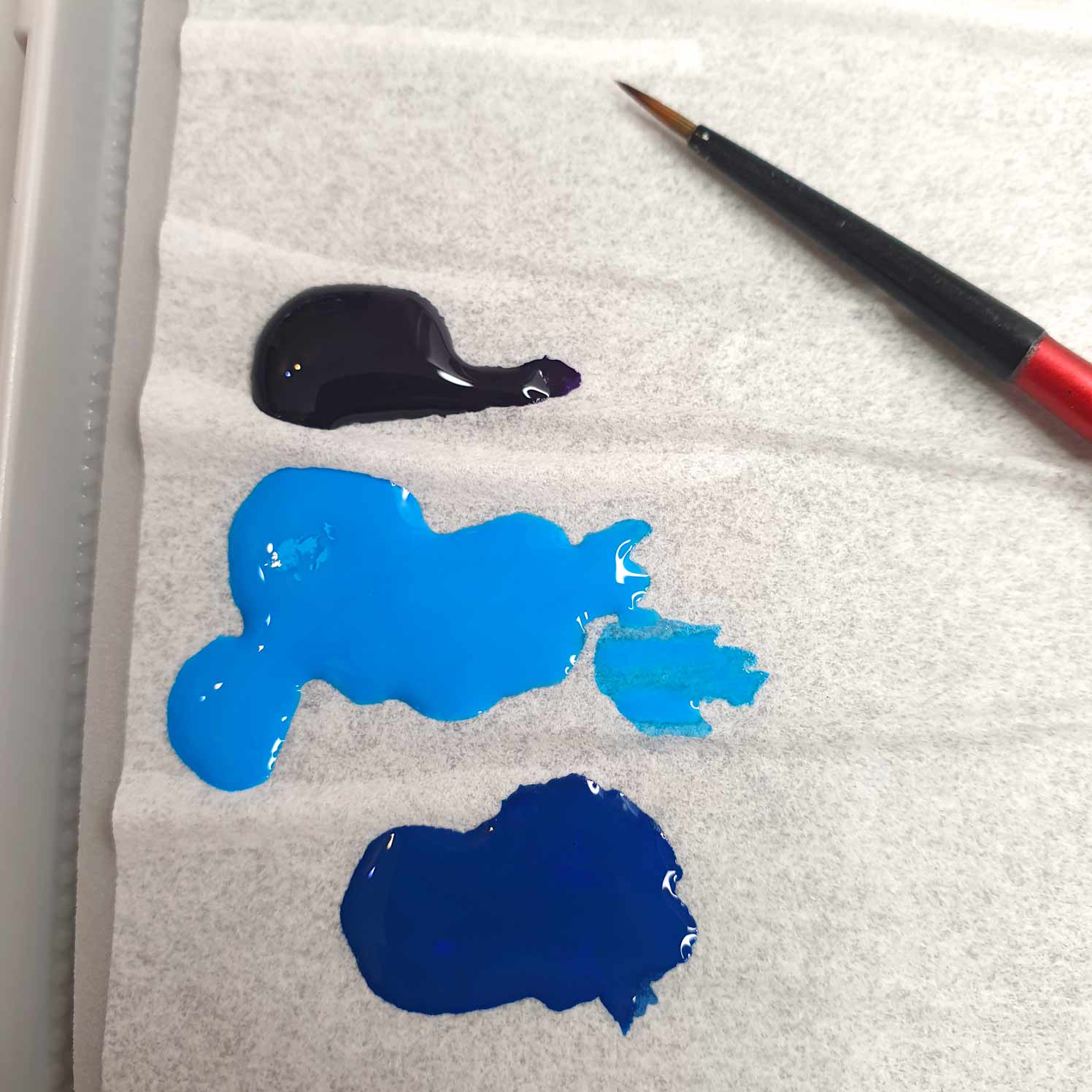 Cleaning is super simple! Warm, soapy water will clean the foam or palette case sufficiently. Never use boiling water, a dishwasher, or harmful chemicals to clean your wet palette. The product is mould resistant so changing your water regularly should mean it is a very rare occurrence. If it does, a vinegar solution will destroy any germs.
DON'TS WITH A WET PALETTE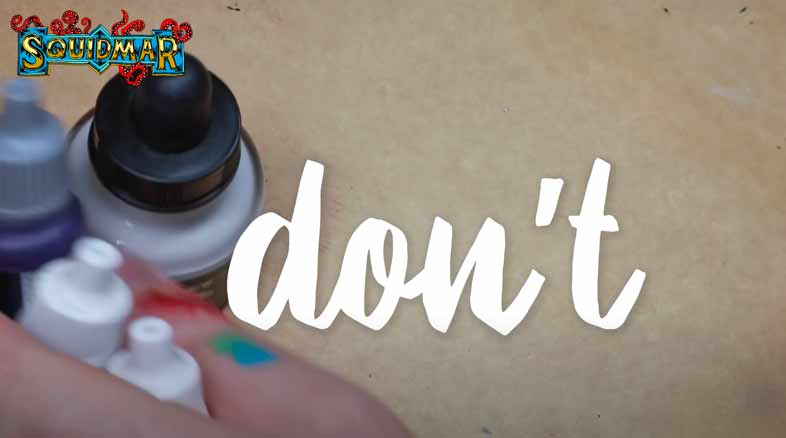 In the light of Emil's video, you can see he advises you don't use metallics on your wet palette. Also washes and inks are advised not to be used. Because metallics have tiny flakes that can seep into the sponge, water, or other paints on your palette. This can give them an undesirable finish. And washes and inks can seep – because they can seep through the semi-porous hydration paper. It is nothing serious, but can lead to cosmetic staining and waste of paint. With new hydration sheets, the risk should be minimal. On the new rgg reusable membranes from the v2 series of wet palettes by redgrassgames, it is even less! But, Emil advises better to be safe than sorry.
WET PALETTE TIPS AND TRICKS: VIDEO TUTORIAL BY SQUIDMAR
So, still unsure how to get the best out your wet palette? Then watch and learn from the full video from Pro-painter Emil at Age of Squidmar's YouTube Channel!