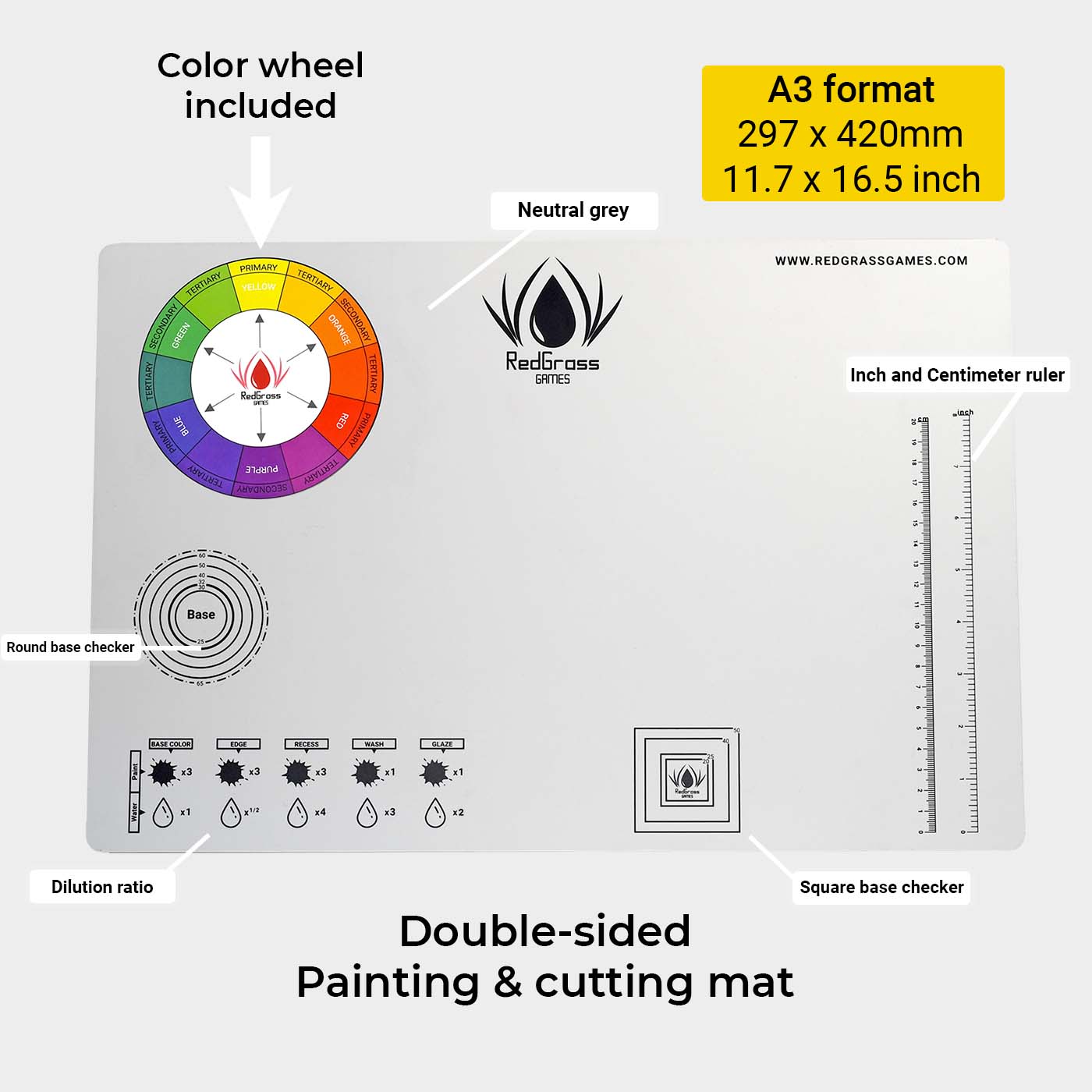 The RGG Cutting Mat is a durable protective layer for your painting desk/table.
Acrylic paint spills can usually be wiped off immediately.
Dried paint will be difficult to remove completely but this will not affect performance of the matt in anyway.
Chemical cleaners, paint remover and acids should not be used!