If you're new to miniature painting or simply working with acrylic paints, you may find the quick-drying nature of the paints frustrating.
A Redgrass Wet Palette, however, can revolutionize your painting experience! Professional painters and hobbyists of all skill levels can take advantage of our advanced hydration systems. Our class-leading sealing and thoughtfully designed palette will enable everyone to paint for extended periods without worrying about paint drying out.
---
When selecting a Wet Palette, consider the following primary factors:
Your Painting Space: Evaluate your workspace. Can it comfortably accommodate the palette you're considering?
Type of Paint: What kind of paint do you typically use? Whether it's hobby paint, heavy-body acrylics, or gouache paint, Redgrass wet palettes offer a variety of hydration membranes and paper sheets to cater to your specific needs.
---
The 3 Redgrass Wet Palette Sizes: #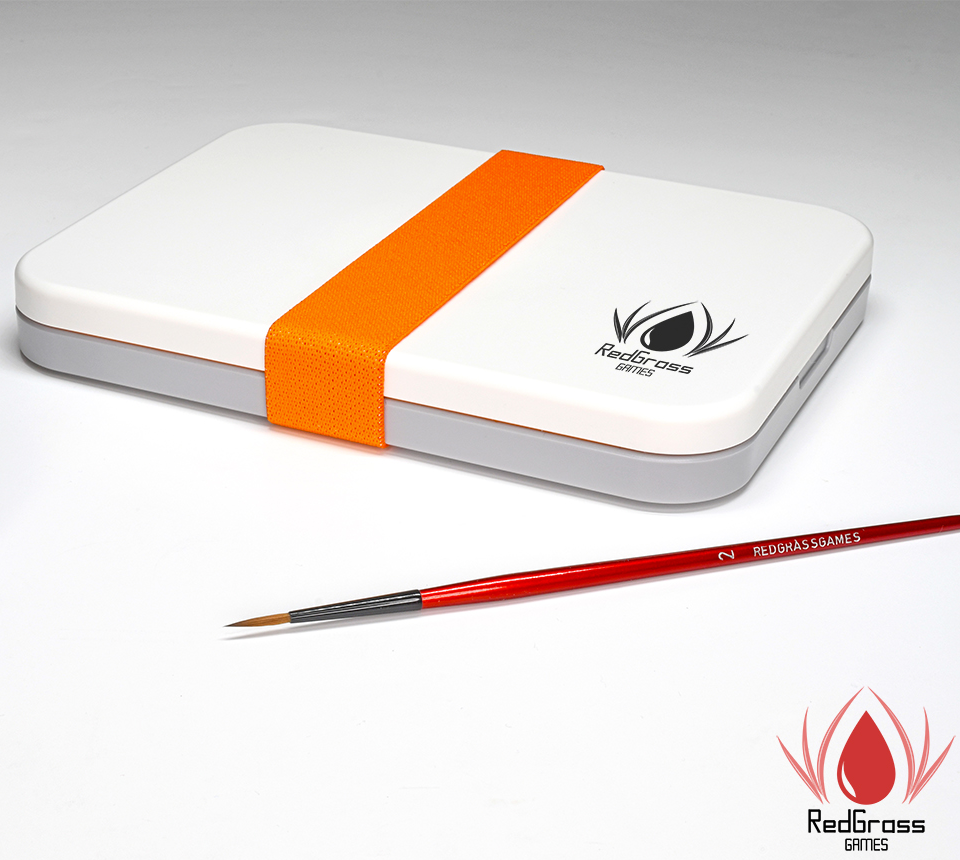 Our most compact wet palette is the Painter Lite, measuring 15cm x 20cm (5.9″ x 7.9″). It is easy to store and transport. The Lite Series palettes come with a pack of our single-use Hydration Papers. These are an excellent option for novice painters and those with smaller painting desks.
The Painter v2, measuring 16.5cm x 24cm (6.5″ x 9.44″), offers an optimal balance of wet palette area and convenience. It establishes a new 'standard' in miniature painting. The v2 Series palettes come with a pack of Reusable Membranes. Suitable for painters at any level, these are designed to allow paint to be wiped or washed off numerous times, thereby extending their use. In the end, the choice is personal, and we encourage you to try both options if possible.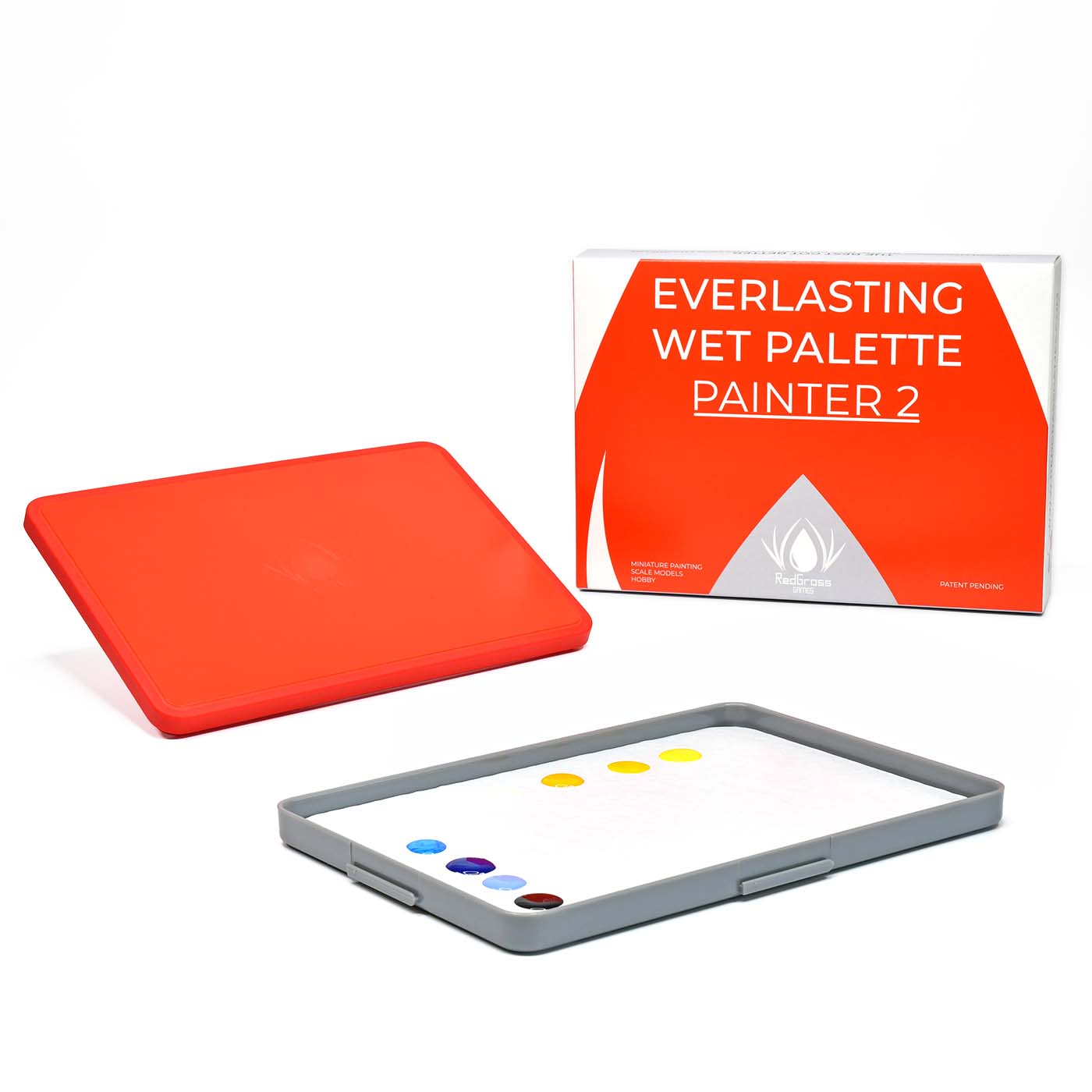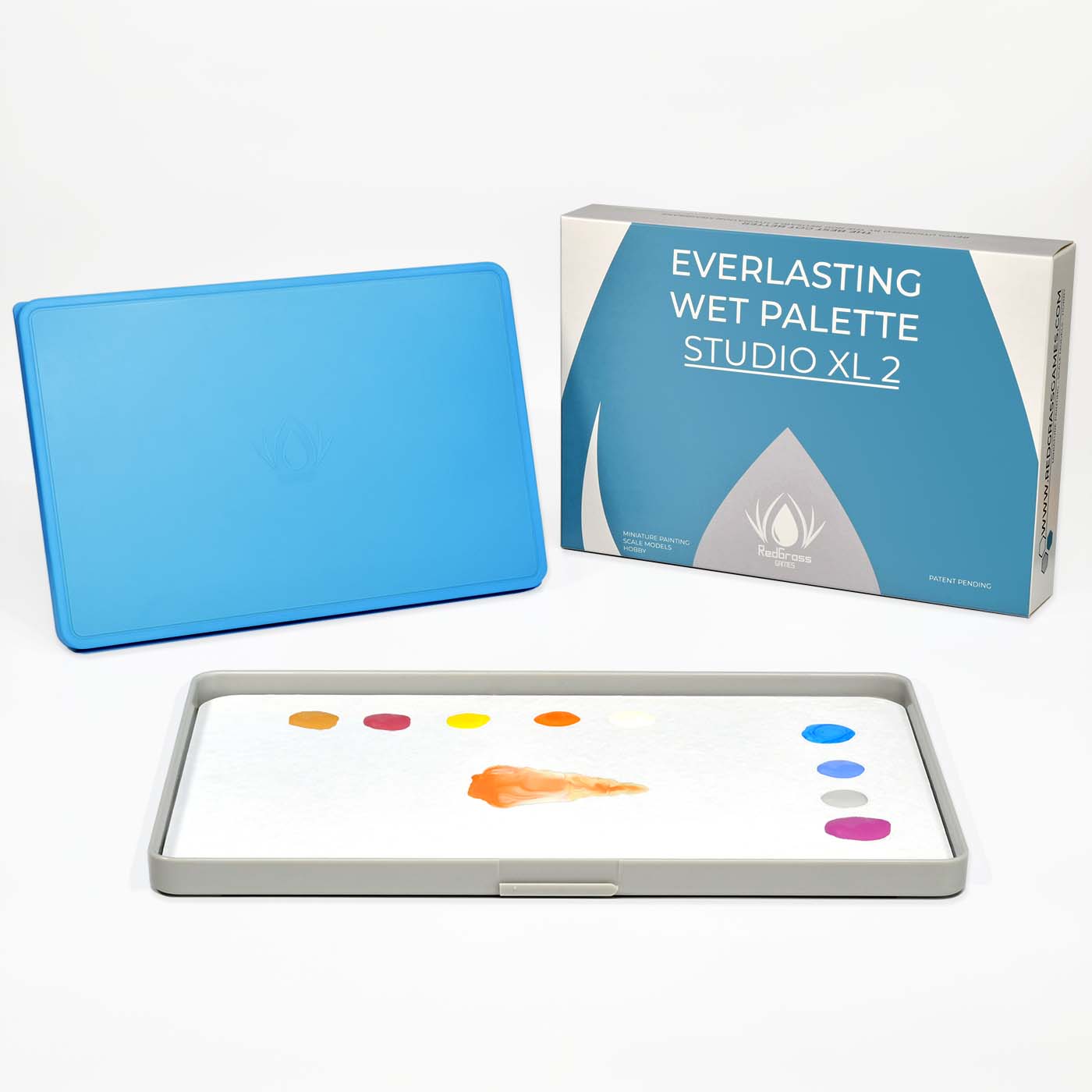 Our largest size is the Studio XL, available as either the Lite or v2 model, measuring 20.5cm x 30.5cm (8″ x 12″). Both versions offer a substantial surface area that is suitable for advanced techniques and batch painting. They are popular among both professionals and enthusiasts.
---
Additional Information: #
All our wet palettes are designed to deliver exceptional performance, especially in terms of keeping your acrylic paints workable over extended periods.
The v2 series, with its advanced design, features a water-tight seal. This ensures that your palette remains hydrated, preventing it from drying out for several days or even weeks.
The following FAQ may also help you decide: Choosing a Redgrass Palette