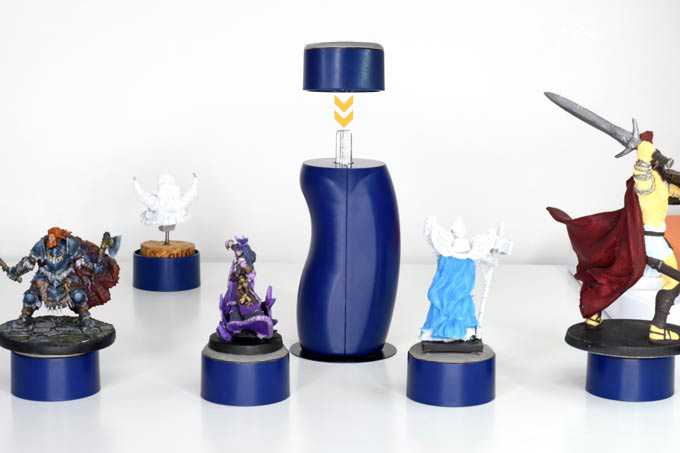 The Redgrass 360° Painting Handle is an innovative ergonomic light-weight tool, with swappable caps that easily rotate 360º and a magnetized base to ensure it won't accidentally tip over.
---
For help with using our Putty to affix your miniatures to a Cap, please see this faq
Directions #
The swappable caps feature allows you to batch paint a large number of miniatures using just one handle – the RGG 360° Painting Handle!
Each cap can be easily removed by gently pulling upwards with one hand, while holding the 360° Painting Handle firmly with the other hand.
To fit a new cap, simply insert the mounting pin into the hole on the underside of the cap, and gently press down until it is securely in place.
No adjustment to the mounting pin is necessary to securely hold a cap, even when turned upside-down.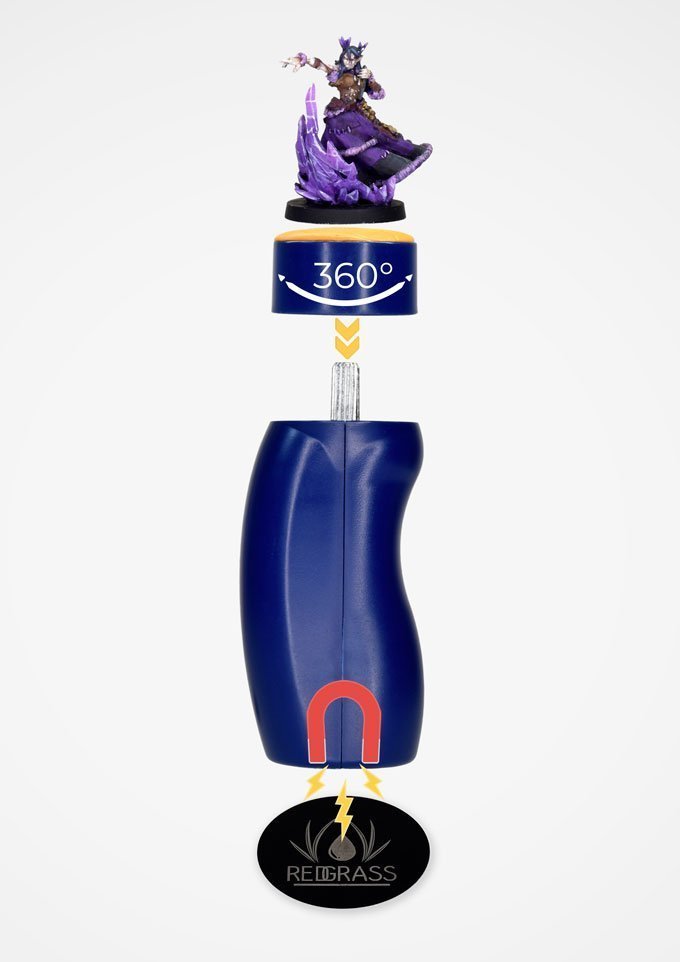 The RGG360° Painting Handle comes with a mounting plate (also separately available), which can be stuck to your painting table or mat. The RGG360° Painting Handle will then magnetically attach to the plate and prevent accidental tipping.
The shape of the RGG360° Painting Handle is designed to rest in the palm of either hand, with your thumb positioned so it can rotate the cap and miniature in either direction.